Home-cooked Western and Filipino dishes, friendly owners and a living room away from home. If what you are looking for in a dining experience is all of the above then a visit to the Porch will be well worth your while.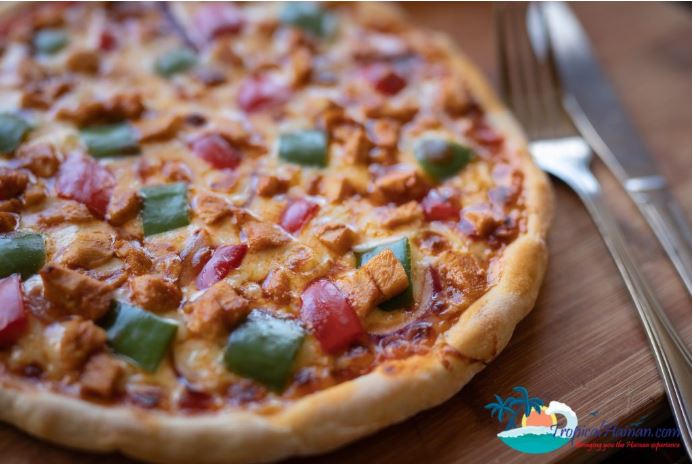 Lena and her husband first came to Kunming, China in 2000. They came to China with a plan. First, learn the language and secondly scout out locations for a business, they eventually landed in Hainan.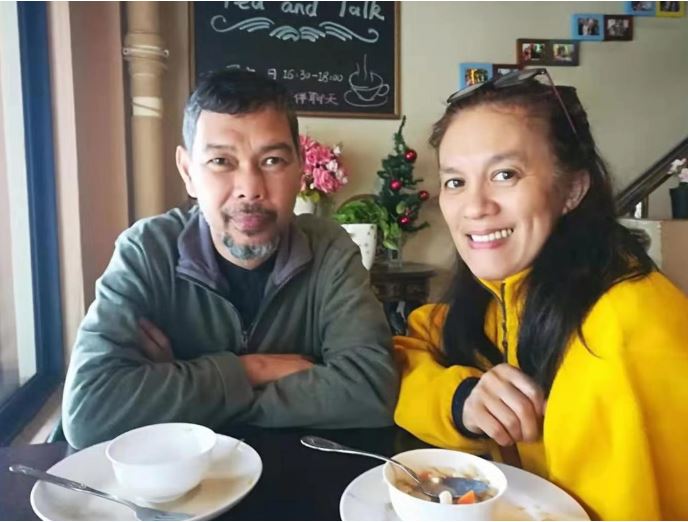 Ideal location
The Porch opened its doors in October 2012 which back then they just served coffee. The family chose Hainan as it's geographically close to the Philipines and the weather is comparable to their home city of Manila.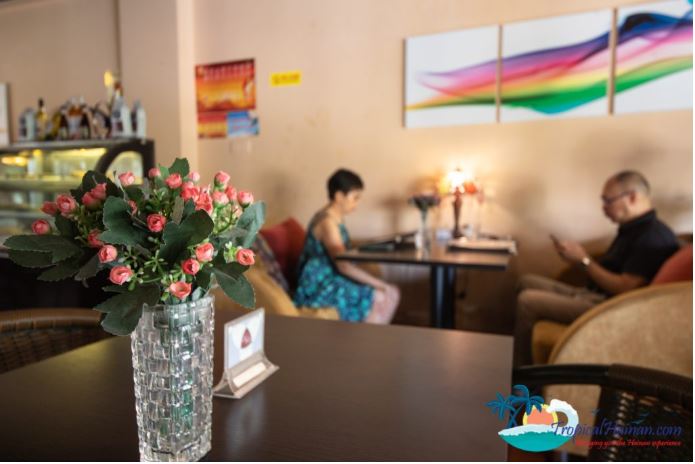 Customers
Situated a stone's throw away from the Hainan University north gate, the restaurant attracts a lot of students as well as the long-standing expats of Haikou city. We also learned from Lena that locals in the area are also making frequent appearances to the Porch Cafe.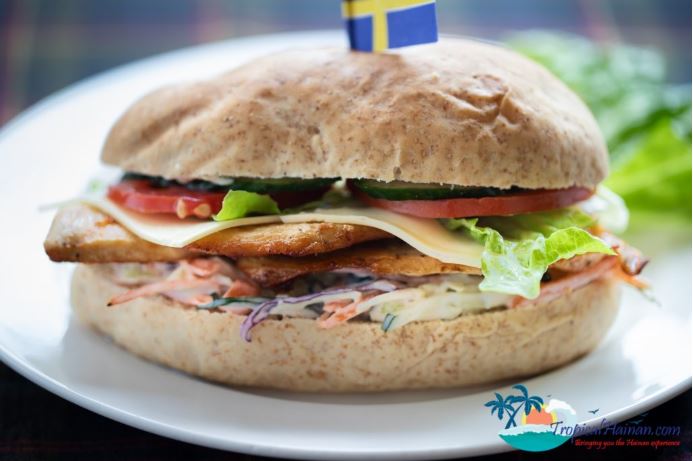 Home-style cooking
The Porch serves Western and Filipino style dishes. Lena learned to cook Filipino food from her mother who has always worked in the catering business, her mother is now in her 70's and is still running a successful restaurant back home in Manila.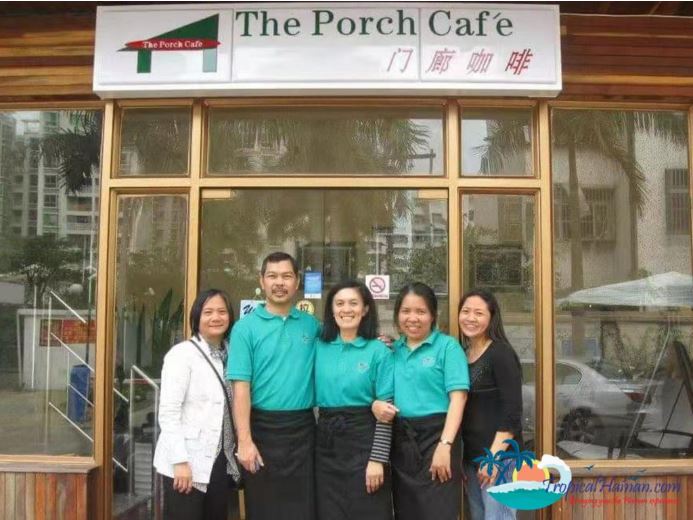 A passion for cooking
Lena tells us that she learnt to cook Western-style foods in her 20's when she spent 7 years working in 5-star hotels across London.
She had initially started as a waitress but this soon turned into a passion for learning how to make foods, she also mentioned that from a young age she always knew that she would open a restaurant someday.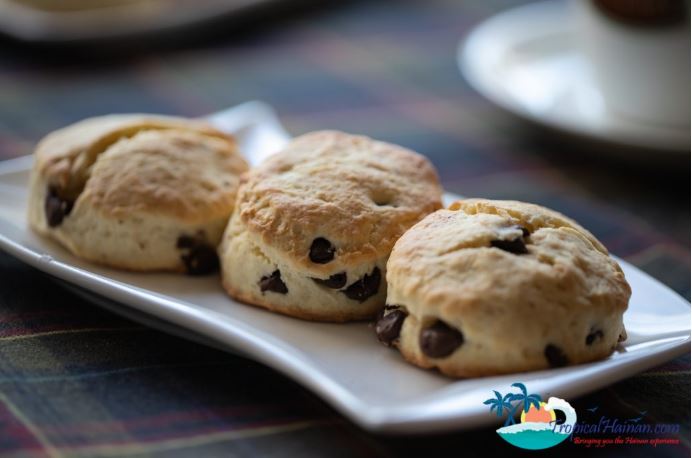 Popular dishes
Some of the more popular dishes with Haikou locals are lasagna, pizza and spaghetti. The Lasagna is also one of Lena's favourite foods on the menu, which is originally her sister's recipe.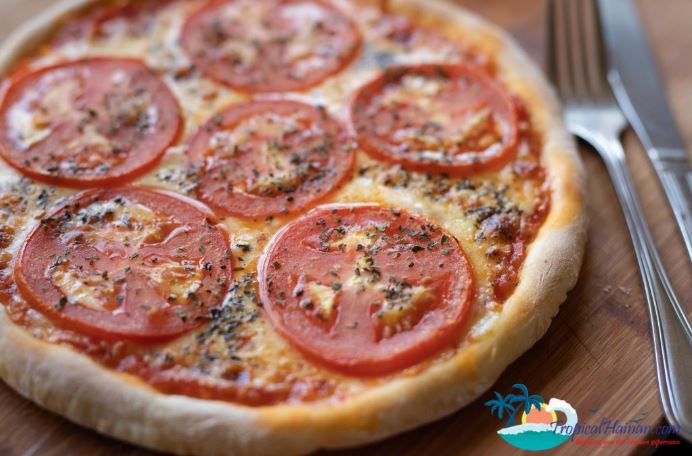 Friday specials
The restaurant has Friday specials each week, where the chefs cook something that's not on the regular menu. Friday specials can be seen on www.thehainanforum.com where the restaurant uploads their specials each week. Click HERE to see the Friday specials.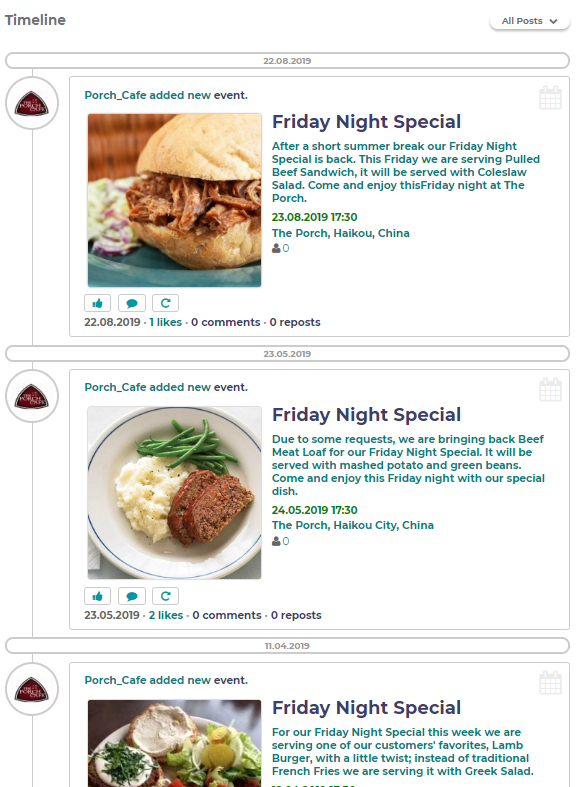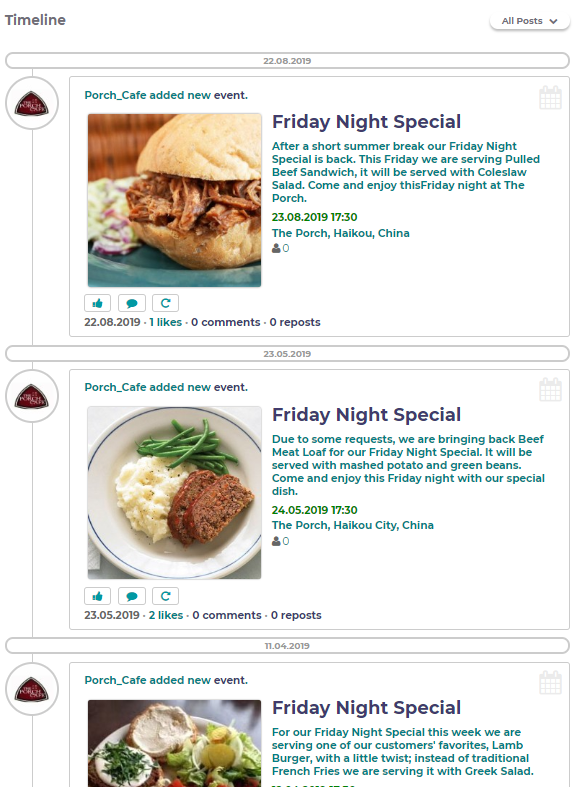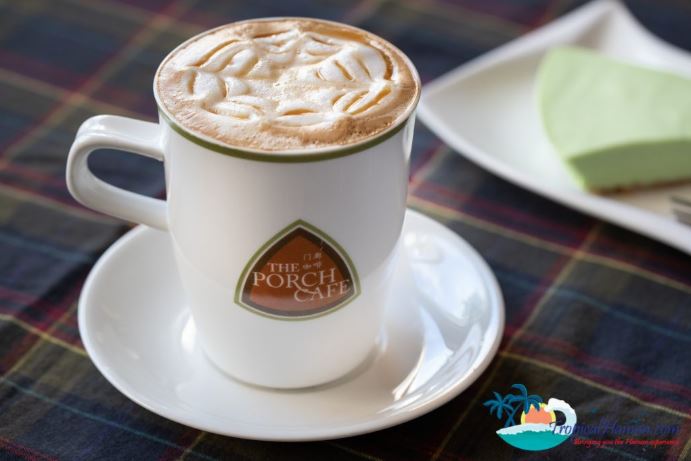 Tea and Talk
Lena also hosts a "Tea and Talk" session on the 3rd floor of the restaurant, it's a free event which allows university students to practise speaking English. Group sizes are generally from 8-15 people. Tea and Talk is on from 4:30 pm – 6:00 pm every Saturday and Sunday.
Location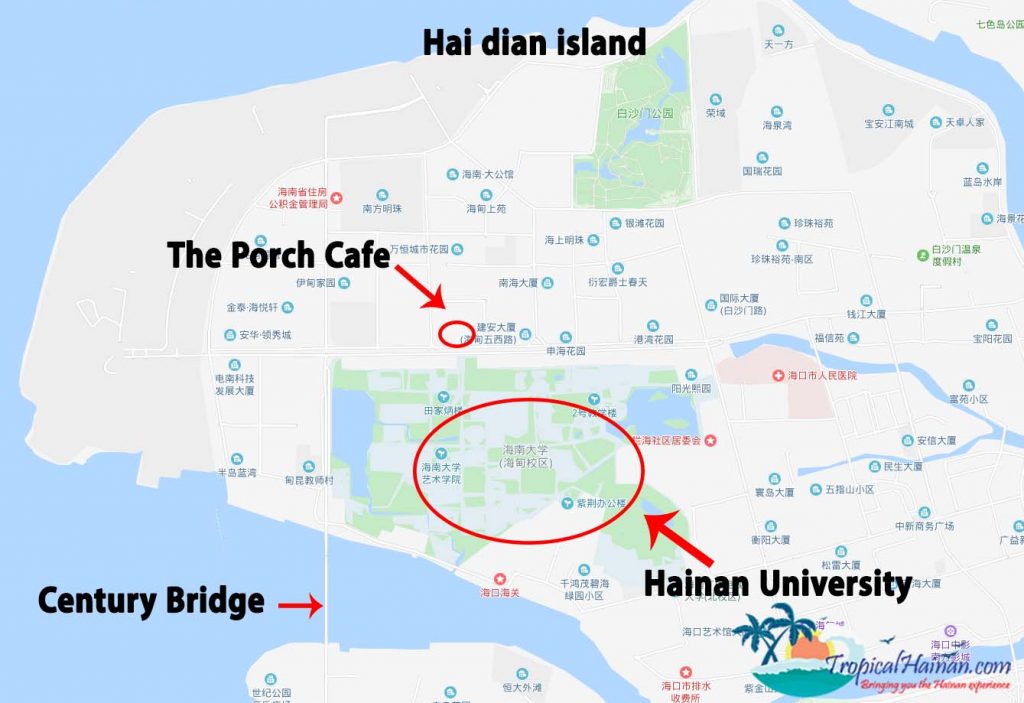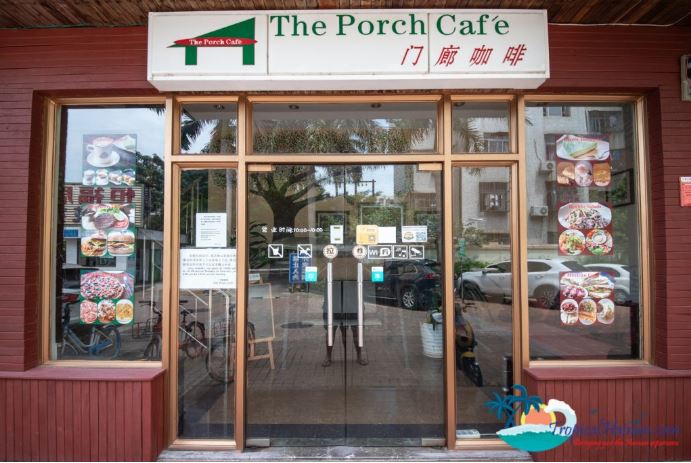 The Porch is situated across the road from the north gate of Hainan University. Facing the road from the university side, turn right and go over the footbridge, from there head straight till you see the entrance to a car park on your right-hand side. Enter the carpark and head over to the north-west corner.
Visit The Porch for the best Home-cooked Western and Filipino dishes in Hainan.
Address to Hainan university north gate: 海口海甸岛五西路北门海南大学
Related Article: Also in the area is Baishamen park