Construction is in full swing along the old wharf at Tianhui Commercial Bar Street in Haikou Bay with many waterfront bars and shops having begun final stages of decoration.
As a key commercial project in Haikou Meilan District, it is the first high-quality waterfront commercial pedestrian street in the Haikou Bay area. The plan is to build an attractive and fashionable nightlife and commercial street.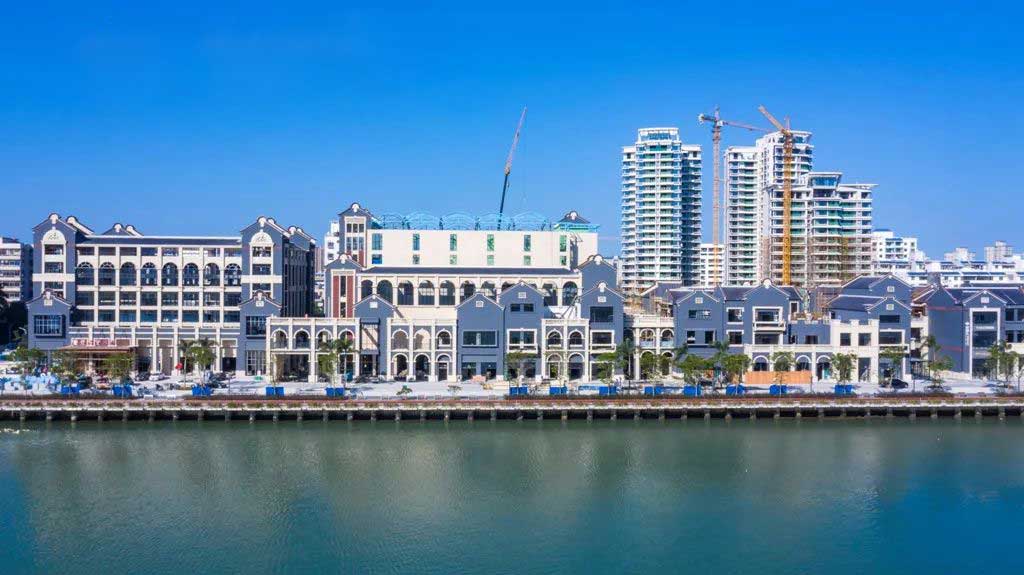 Where is the Bar Street in Haikou?
The Tianhui Old Wharf Commercial Street project is located at the intersection of Bihai Avenue and Haidian Sanxi Road, directly facing onto the Haidian River.
According to Pang Zhong yuan, who runs the development, "the project insists on design first, having used a professional design agency and aims to make good use of Haikou Bay to create a Chinese-style, Shanghai-style commercial project with high standards."
The project will have shops and snack stalls on the ground floor and has signed 8 specialty bars including TAO Bar and Xueying Taohua Dianyin. The Bar Street is expected to open by the end of this year.
Total investment in the Haikou Bay Bar Street is estimated to be in the region of 1 billion yuan.
According to Pang Zhongyuan, the project will not only create a waterfront characteristic bar street, but also focus on the needs of citizens and tourists, and build a "Baiwei Street" that sells well-known snacks from across the country.
The food street will consist of more than 200 stalls and introduce a variety of island and foreign cuisines.
The street also hopes to attract well-known movie studios, fitness and leisure venues and fast food chains to increase the attractiveness of the business district.
Related article: Hainan to build 20 airports for general aviation use
If you would like to make a comment or complaint about any aspect of living or working in Hainan Island, we'd love to hear from you. Please keep it polite and to the point.