Cool off at the Ding'an Cold Spring
The natural cold spring is located within Jiuwentang village in Ding' an County, some 80 kilometres south of downtown Haikou and it's the perfect place to beat the summer heat.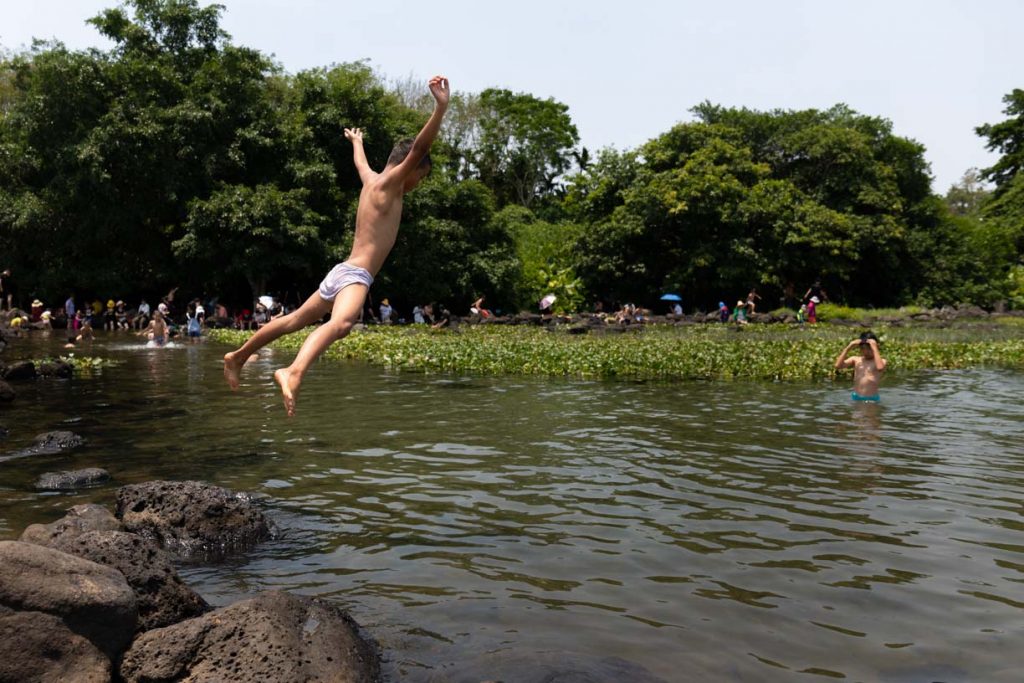 Traveling to the spring is better by car but you also can take the Haikou-Ding'an bus from the Haikou bus terminal or East station, then once in Ding'an transfer and take the Ding'an-Longmen town (龙门镇) bus. Once in longmen town you'll need to take a car/motorbike taxi to the spring. Show this to the taxi driver (久温塘村久温塘火山冷泉).
There are a number of small stalls selling snack foods and drinks at the entrance to the spring, you can also buy some locally made pickled vegetables and chilly The stalls also sell rubber rings, goggles and fishing nets for kids.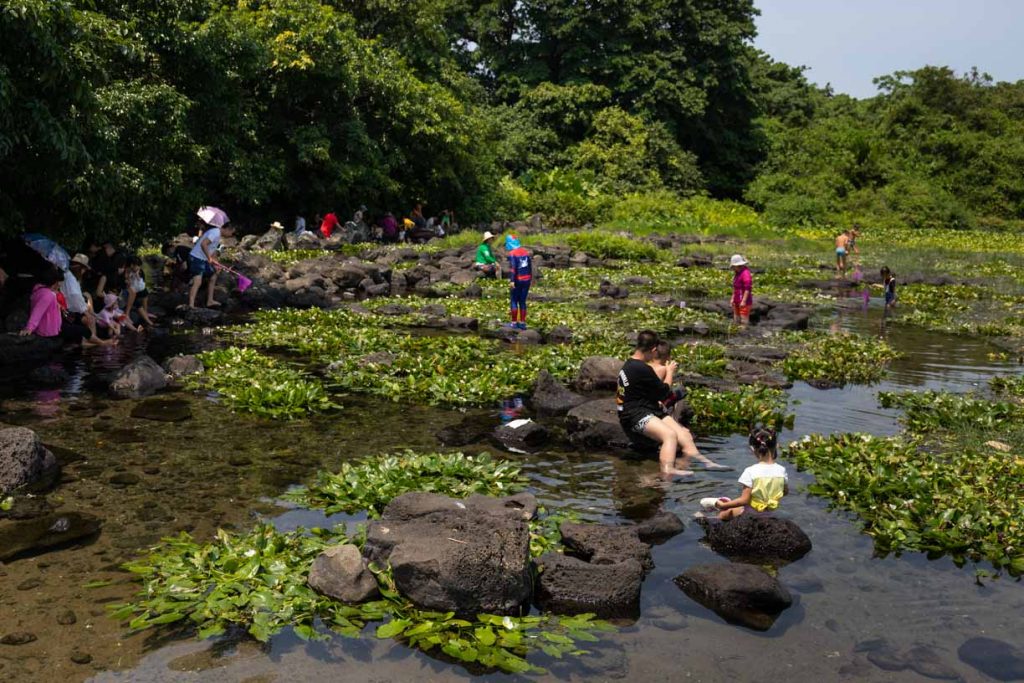 The swimming area covers the size of a soccer field and is around 1 meter at it's deepest and 50cm deep around the volcanic stone walkways. The water is crystal clear which is partly thanks to the water purifying Ottelia Alismoides aquatic plants, commonly known as Duck Lettuce.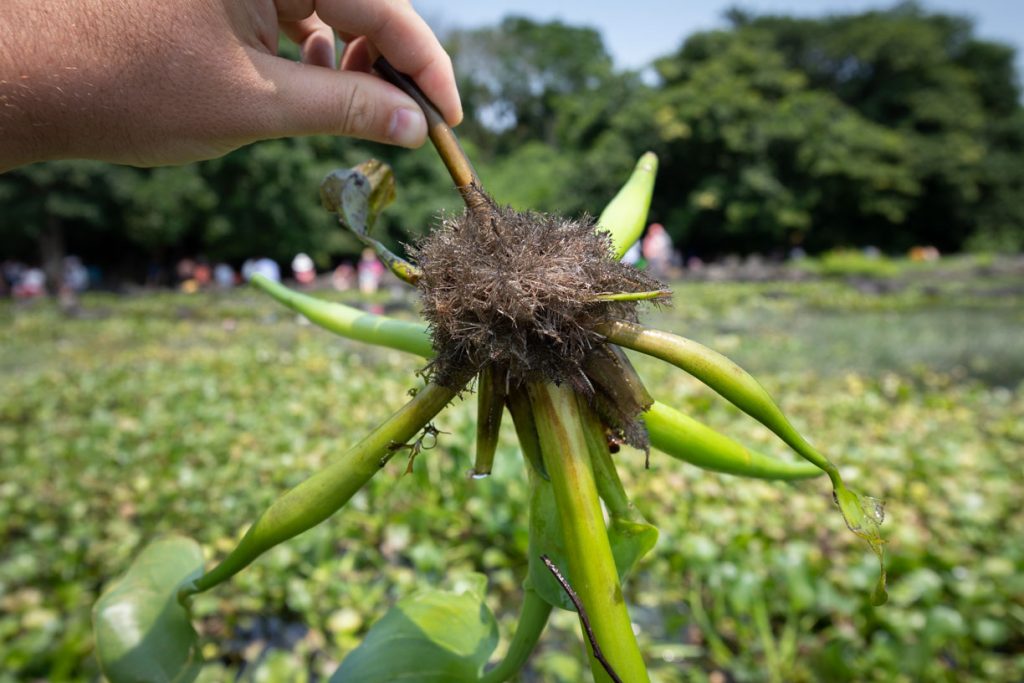 The temperature of the spring is around 23-25 degrees Celsius, which doesn't seem too cold when you see it on paper but compared from with 35+ degrees summer heat it can be quite refreshing.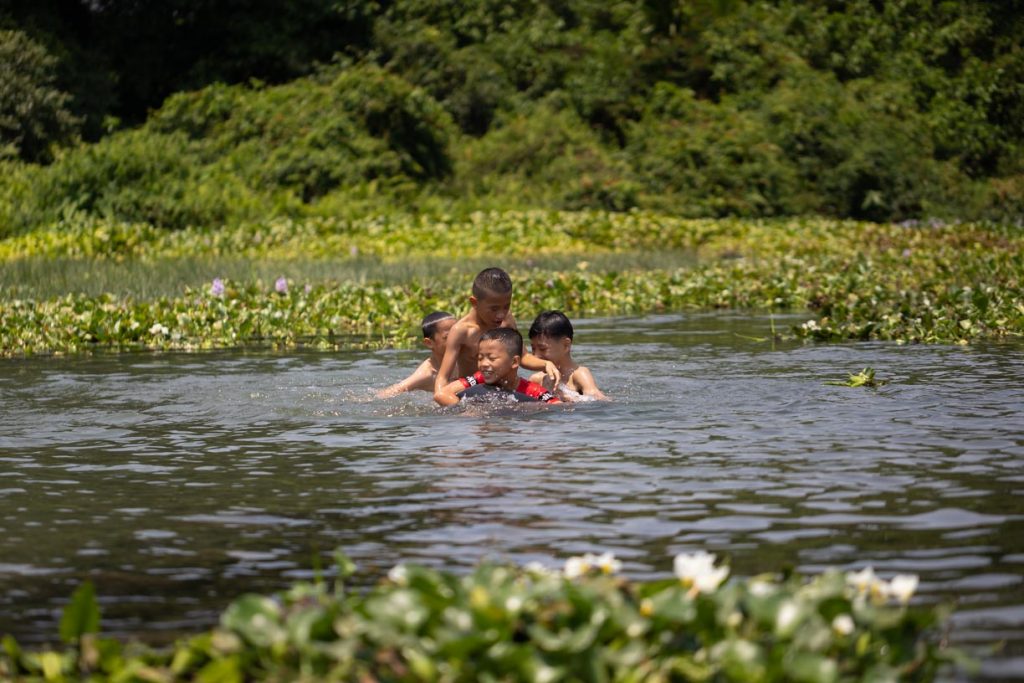 The spring is also home to thousands of small Garrarufa fish which give you a free pedicure upon entering the water (the fish that nibble feet). Think of the cold spring as a free spa day, the cold water will cure your aches and pains and the fish will take care of the rest.
Address: Jiuwentang Village, Longmen Town, Ding'an County, Hainan 定安县龙门镇久温塘村久温塘火山冷泉
Related article:
Tropicalhainan.com launched it's official mini programme and WeChat account, scan the Qr code to keep up to date with news, sports, entertainment, travel, opinion and more.