A new drug to help prevent COVID-19 infections in people who have compromised immune systems has arrived at the Bo'ao International Medical Tourism Pilot Zone.
AstraZeneca's Evusheld (tixagevimab co-packaged with cilgavimab and administered together) has been approved by the European Union for medical application among adults and adolescents who are 12 years and older and weigh at least 40 kilograms.
It has also been authorized for emergency use by the Food and Drug Administration in the United States, according to media reports.
Tixagevimab and cilgavimab are long-acting monoclonal antibodies that are specifically directed against the spike protein of SARS-CoV-2, designed to block the virus' attachment and entry into human cells. Monoclonal antibodies are laboratory-made proteins that mimic the immune system's ability to fight off harmful pathogens such as viruses.
Bo'ao Airport Customs completed entry approval of the Evusheld injections, which have a total value of nearly 22 million yuan ($3.3 million), as special goods for the pilot zone on Monday.
Evusheld injections are only authorized for those individuals who are not currently infected with the SARS-CoV-2 virus and who have not recently been exposed to an individual infected with SARS-CoV-2. The authorization also requires that individuals either have:
moderate to severely compromised immune systems due to a medical condition or due to taking immunosuppressive medications or treatments and may not mount an adequate immune response to COVID-19 vaccination (examples of such medical conditions or treatments can be found in the fact sheet for health care providers) or;
a history of severe adverse reactions to a COVID-19 vaccine and/or component(s) of those vaccines, therefore vaccination with an available COVID-19 vaccine, according to the approved or authorized schedule, is not recommended.
One dose of Evusheld, administered as two separate consecutive intramuscular injections (one injection per monoclonal antibody, given in immediate succession), may be effective for pre-exposure prevention for six months. Evusheld is not authorized for individuals for the treatment of COVID-19 or for post-exposure prevention of COVID-19.
Patients should talk with their health care provider to determine whether Evusheld is an appropriate pre-exposure prevention option for them.
Wang Fang, an official with the Ruijin-Hainan Hospital Shanghai Jiao Tong University School of Medicine, which applied for imports of the injections said, "About 10 people have made appointments for Evusheld injections. They will fly to the pilot zone hospital over the weekend from cities outside Hainan Island, like Shanghai and Beijing, for health assessment by respiratory doctors before receiving the injections."
She also added that the hospital will decide whether to apply for more imports after observing domestic responses.
Related article: Longhua District, Epidemic Prevention and Control Announcement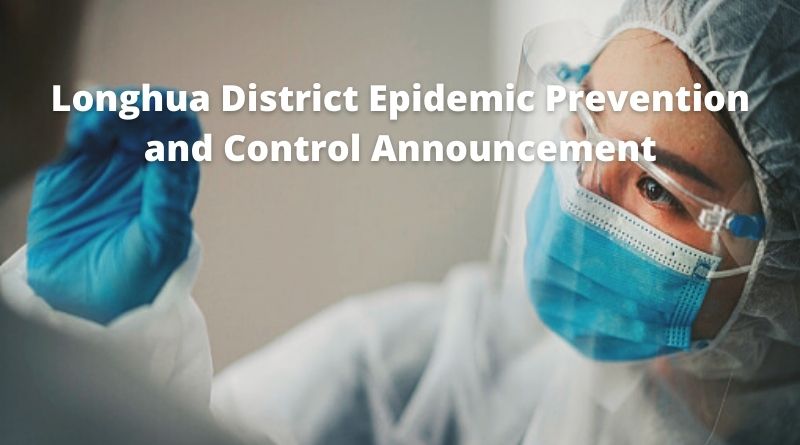 If you would like to make a comment, compliment or complaint about any aspect of living or working in Hainan Island, we'd love to hear from you. We pass all communications on to the relevant services. Please keep it polite and to the point.