The Municipal Health and Health Commission announced that the number of influenza cases in Haikou City has increased significantly recently.
As the service capacity of fever clinics in the city is coming under increased pressure, Haikou has opened 28 temporary diagnosis and treatment facilities for flu-symptom patients.
Anyone with flu-like symptoms such as fever, chills, dizziness, headache, limb pain, sore throat, runny nose, and loss of appetite can go to the fever clinic of each hospital.
For medical treatment, you can also go to a temporary medical and convenience institution.
The Municipal Health Commission reminds you that the service hours of temporary medical and convenience institutions are from 8:30 to 21:00 from June 9th to 24th.
The Municipal Health Commission reminds the public to pay attention to personal protection, maintain a one-meter distance when visiting a doctor, and strictly abide by the epidemic prevention and control regulations.
Influenza-like patients should not take public transportation when going to the doctor, but should go by themselves or accompanied by their family members, and abide by the epidemic prevention and control requirements of the hospital.
Name and location of temporary clinics.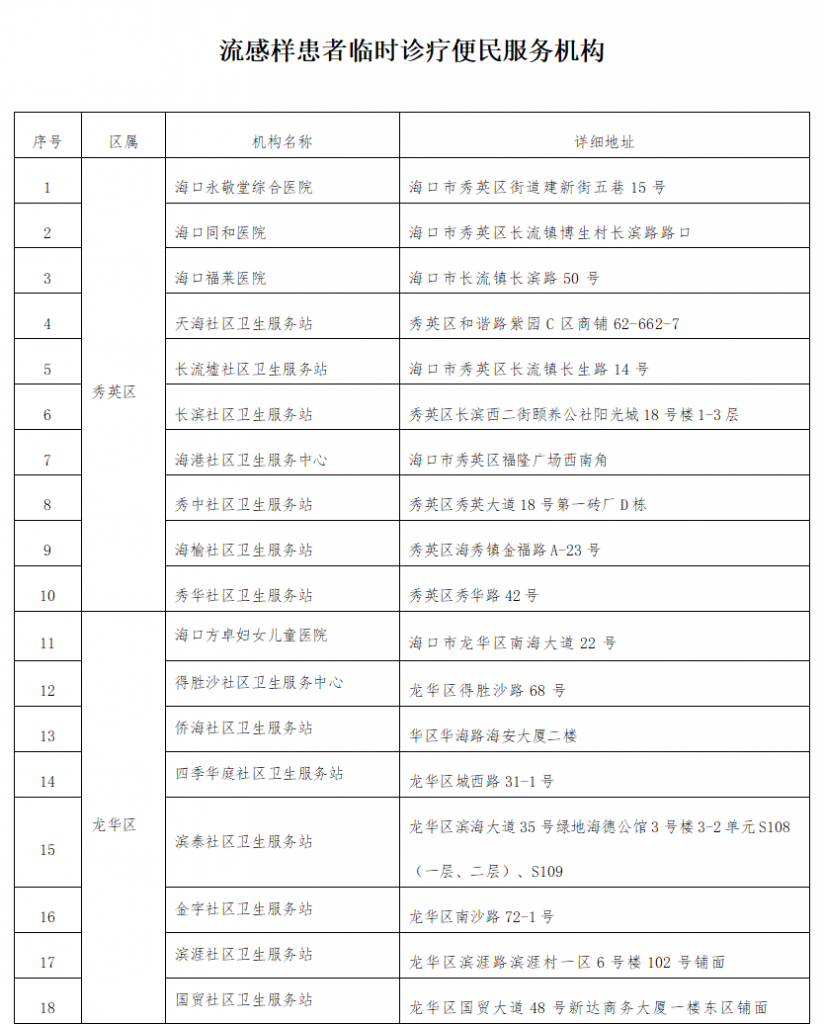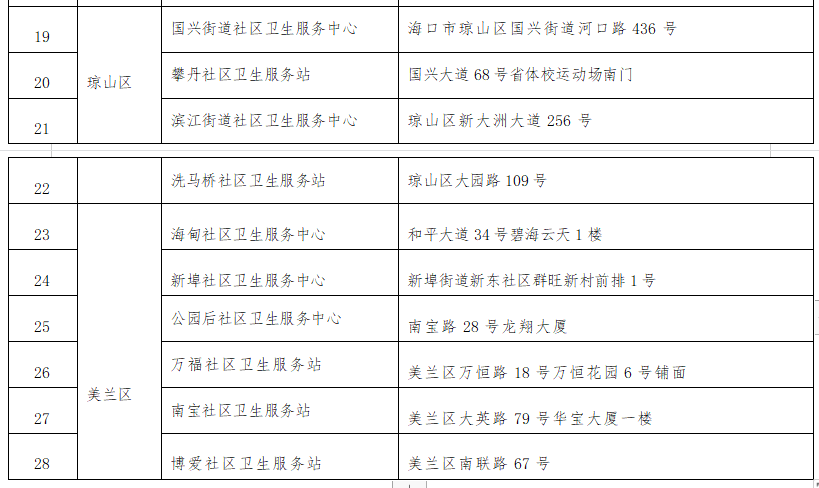 Related article: New patient registration at Haikou People's Hospital

If you would like to make a comment, compliment or complaint about any aspect of living or working in Hainan Island, we'd love to hear from you. We pass all communications on to the relevant services. Please keep it polite and to the point.