Hainan promises 1 mill charging stations by 2030. So… where will they go?
Earlier this year, Hainan vowed to put 940,000 electric vehicle charging stations in place by 2030. So where are the near 1 million stations actually going to go?
According to a new provincial regulation, all newly built residential buildings in Hainan are now required to reserve space or be equipped with charging facilities for electric vehicles.
Commercial buildings are required to reserve at least a quarter of all spaces for charging facilities. For other public buildings, the ratio of reserved space should be no less than 15 per cent.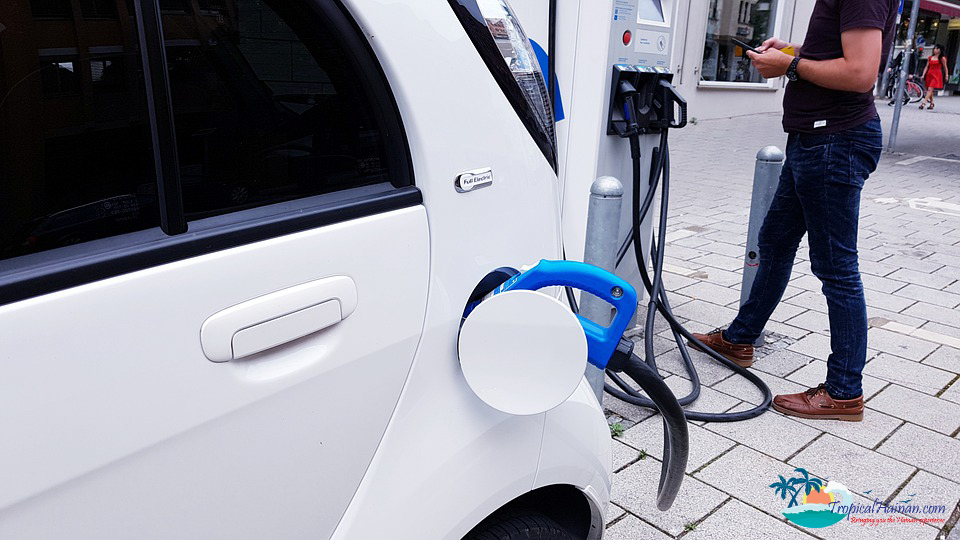 Earlier this year, Hainan announced that all government vehicles, except cars which provide special services, are to use clean energy by 2028. It was also announced that the sale of oil-fueled vehicles will be banned throughout the province by 2030.

China is among an ever-expanding list of countries who have announced plans to ban the use of fossil-fueled vehicles, with Hainan being the first province in China to fully commit, vowing to phase out fossil-fueled vehicles by 2030.

The construction of charging facilities across Hainan should ease the "range anxiety" that most new energy vehicle owners face.
With an increase in the number of charging points, we can also expect to see a rise in sales of electric vehicles. Studies have shown that consumers are more likely to buy an electric car when they see sufficient stations around town.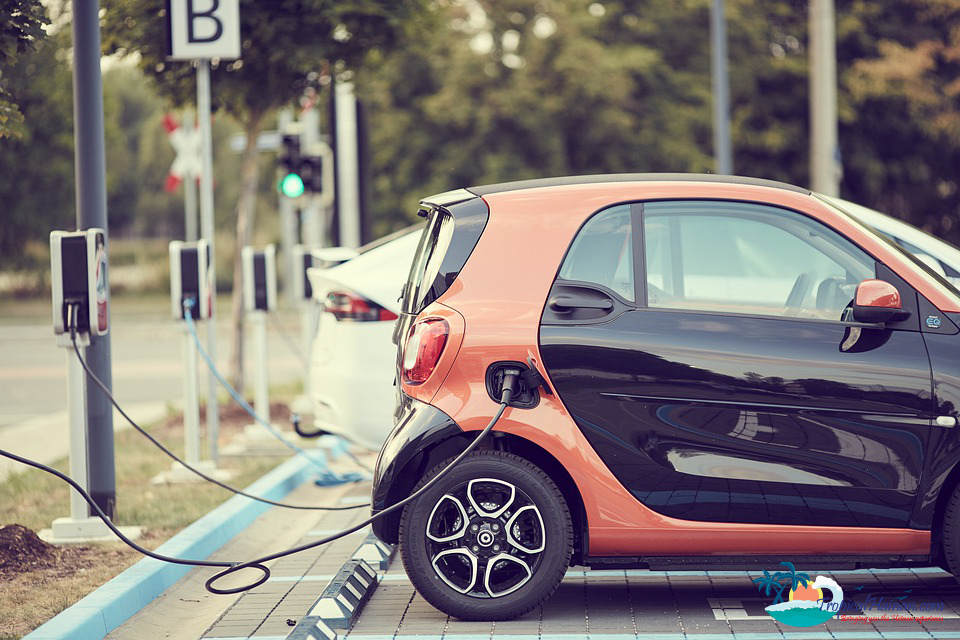 With the instillation of more charging stations across, residential, commercial and public buildings, day to day use of new energy vehicles will become easier.
But how about longer trips? For example a trip from Haikou to Sanya, which at 274 KM from Hai dian dao in Haikou to Da dong hai in Sanya is one of the longest car routes on the island. Will there be roadside electric charging stations on route and can the latest electric vehicles make the distance?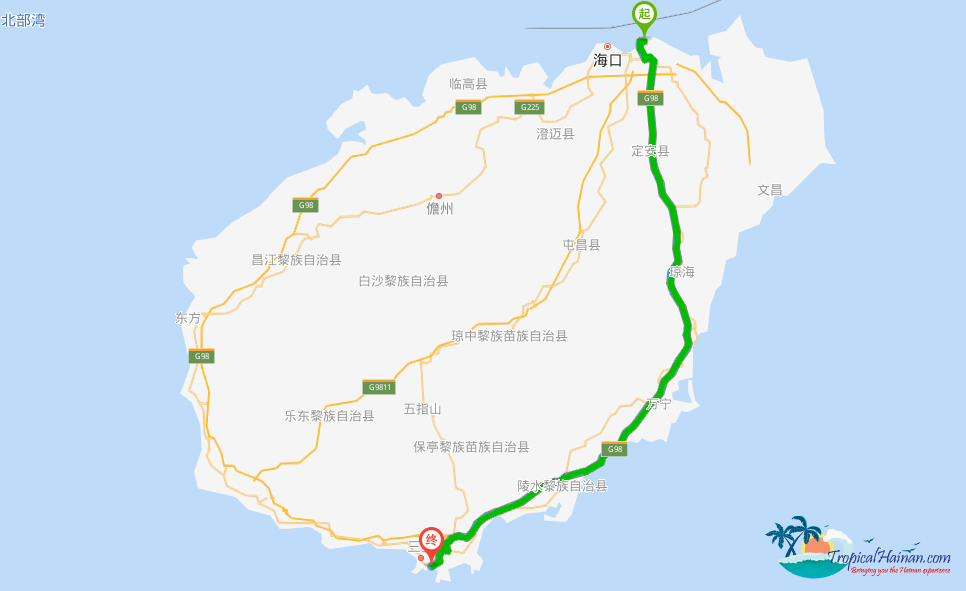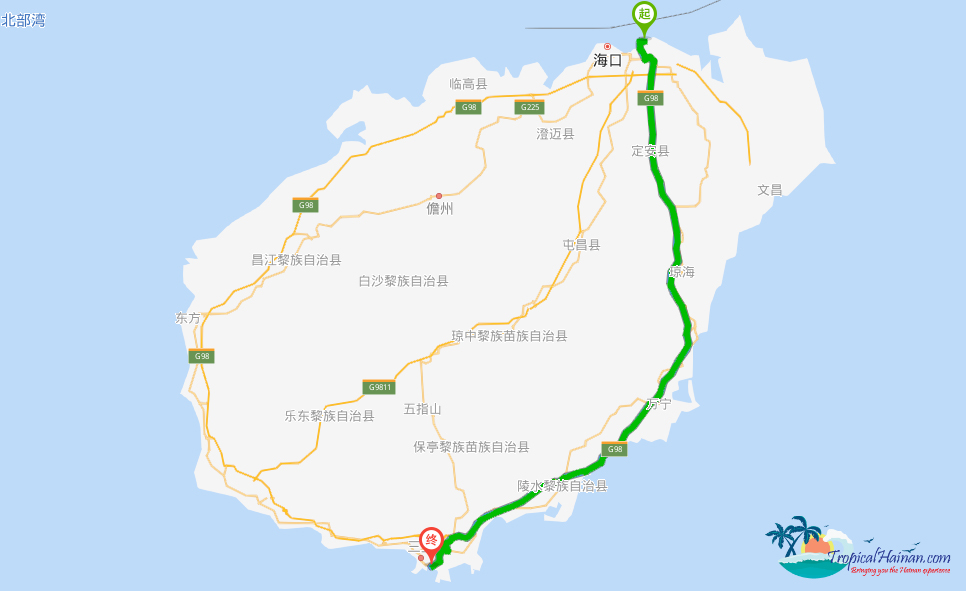 What are other countries doing?
In January of this year, German car company Volkswagen unveiled a first glimpse at their latest mobile charging units which have been rolled out across Wolfsburg, Germany over the first half of 2019.
This year, VW gifted 12 stations and a long-term investment of 10 million Euros to the city to celebrate its 80th anniversary.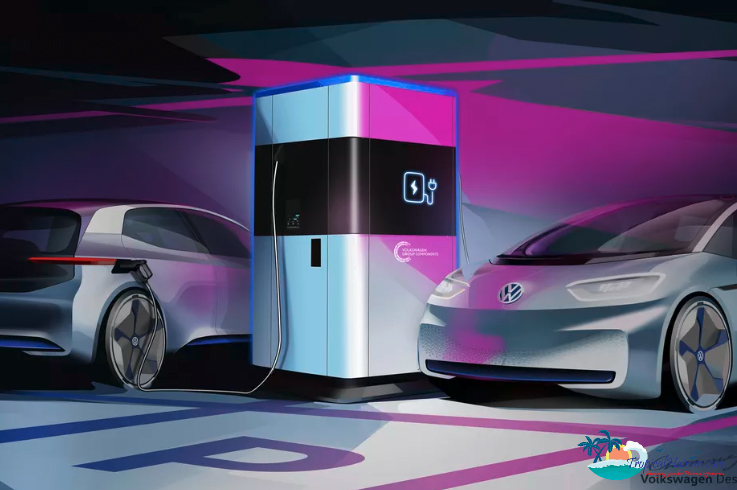 Each power bank can recharge up to 15 electric vehicles at one station and has a capacity of 360 kWh. According to VW, each vehicle will take an average of only 17 minutes to charge.

In addition to the mobile charging units, Volkswagen together with industrial partners will also be installing 400 fast-charging stations with up to 2,400 charging points along major routes and highways throughout Europe by 2020 under the INOITY umbrella – according to the Volkswagen Newsroom.

Over the last few years, new energy vehicles have improved greatly. Previously electric cars had a low range and slow recharging times.
In 2016 Ford released their new Ford Focus (electric) which had a range of 122 km and a recharge time of 3.6 hours at 240 volts or 20 hours using a common household 120-volt circuit.
Just three years later we can already see a huge development in new energy vehicles.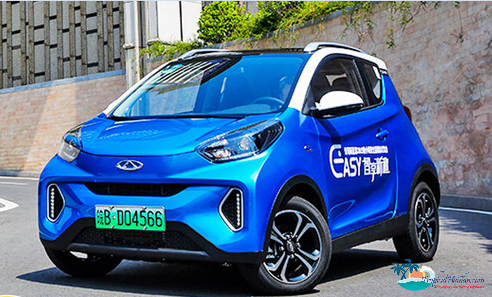 The 2019 "Small Ant" has a range of 410 km, can be charged to 80% battery life in 30 minutes, has a top speed of 100 km/h and can reach 0-50 kmph in just 6 seconds.
The Small Ant will set you back around 59,000 – 75,000 yuan depending on the model.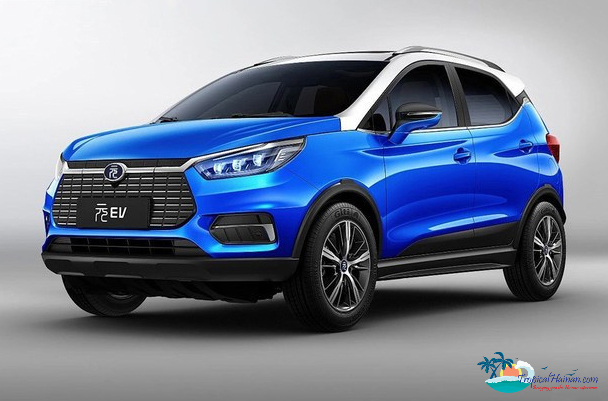 The latest BYD EV535, is more suited for family travel and has a range of 410 km, can also be charged to 80% within 30 minutes and is priced at 109,000 – 130,000 yuan, depending on the model.
While the electric car landscape is changing rapidly, there are still significant hurdles to overcome in the future.
Rapidly improving infrastructure goes a long way towards overcoming short-term obstacles to adoption.
However accessibility is not the only obstacle, there will also be the need for constant maintenance of these chargers and responsible usage of them.
There is also the possibility of power grids struggling to cope if volume jumps significantly.