Hainan Opera
 (Qiong Opera)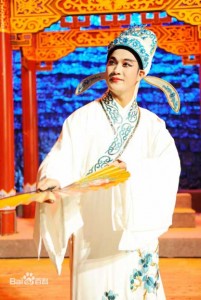 Hainan Opera (Qiong Opera) is a folk opera art of the Han ethnic group in Hainan Province. As a branch of southern operas, Qiong Opera uses Hainan dialect in its lyrics, Hainan hua,  thus it is popular only in Hainan Island, Guangdong and Guangxi. In June, 2008, approved by the State Council, it was included in the second batch on the list of National Intangible Cultural Heritage.
Making use of their own life experience, Hainanese people mixed imported operas such as "puppet opera", "Zhengzi opera", "Liyuan opera", "Gaoja opera" and "chaozhou opera" with local dialects and dances, and after a long period of artistic practice, Qiong Opera was born. There are five roles in Qiong Opera, "the male", "the female", "the painted face", "the aged" and "the clown". A lot of enduring plays came out after years of development, e.g. "Inscribe a Poem on a Red Leaf", "Zhang Wenxiu", "Searching the Institute" and "Gold Hairpin in the Dog's Mouth". These plays have touching stories, and the lyrics are plain, yet philosophical.
Traditional Li textile techniques
Spinning, dyeing, weaving and embroidering
Designated by UNESCO as an Intangible Cultural Heritage In Need of Urgent Safeguarding, traditional Li textile techniques are traditional craftsmanship used to make clothes and other daily necessities.
Techniques include "twisting spindle", "spinning yarn by treadle-operated one-spindle-wheel", "dying yarn and fabric with natural dyestuff like vegetable dye", "spinning with lap loom" and "embroidery".
Textiles made by traditional Li textile techniques, such as dragon quilts, "head-through garment", coverlet, tight skirt, kerchief, hat and wall hangings allcome under the banner of "Li Brocade". Dragon quilts are a comprehensive showcase of such techniques, once regarded as a suitable tribute to emperors.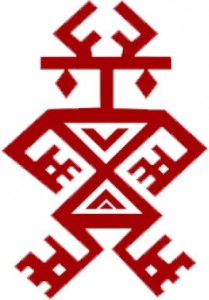 The most distinctive works of Li Brocade are warp ikat (a dyeing technique), double-face embroidery, hemp embroidery and single-face & double-face jacquard weaving. Patterns on Li Brocades represent the identities of clans, motifs to distinguish the five dialectic clans of the Li minority, which are Ha, Qi, Meifu, Run and Sai. Li Brocade has an important historical status because of its historical, scientific and artistic value. Techniques are passed down from mothers to daughters, and brocades are carriers of Li culture, cherished by the Li people.
Hainan Eight Tones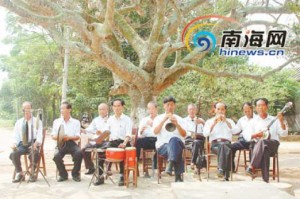 On the list of the national intangible cultural heritage, is a combination of eight local instruments' music. The eight instruments are yehu, trichord, surna horn, pipe, flute, gong, drum and cymbals. Traditional Hainan Eight Tones include instruments, musical compositions and bands.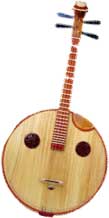 Musical pieces are categorized into 4 types, "heavy blow and beat", "light beat with cymbal and drum", "ballad" and "drum play". The number of musical compositions passed down through history now numbers over 500. They are endowed with an ancient melodic trait from the Han and Tang dynasties (202 BCE to 907 CE), and worthy of cultural study. Pieces such as "Hainan Music", "Canton Music" and "Wedding Celebration" were frequently played.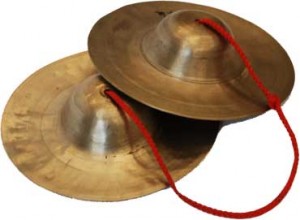 On many occasions, the music was accompanied by "the cup and dish dance". Dancers, usually little girls, holding cups or dishes with their fingertips, tap them to a rhythm as they dance.