Wooden furniture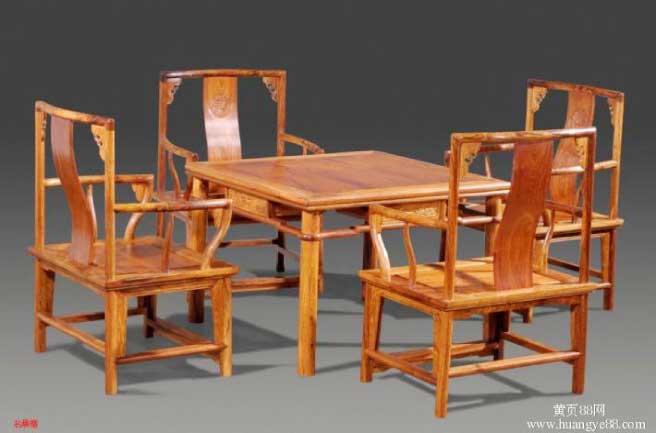 Many types of tropical wood are used to manufacture furniture in Hainan. Yellow Flower Pear Wood (花梨木 Huali Mu) or Ormosia Henryi to give the species its Latin name, is native to the island. The fragrant wood's attractive grain and extreme durability make it suitable for use in a wide variety of household furniture. Popular during the Ming and Qing Dynasties (1368-1911CE), the wood also had other uses : according to ancient Chinese medicinal lore, its sawdust can lower blood pressure and improve the circulation. Other woods are also used to create unique and magnificent furniture including mahogany, teak and bamboo. Along with the above, other specialty items to be found in Hainan include items such as crystal products, seashells, sliver ornaments made by the Miao ethnic group, various types of wooden articles and different types of dried pepper.
Pearl Products
Even though the supply of natural pearls from the beds around Hainan's northern coast dried up at the end of the fifteenth century, pearl products still abound on the island today. From necklaces to bracelets and pendants, beautifully worked local jewelry is readily available.
Nowadays, the pearls are farmed in saltwater ocean beds and individual specimens may grow up up 1.5 cm in diameter. As well as jewelry these beautiful natural objects also find their way into face powder and other cosmetic products.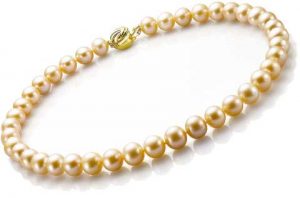 Hand Crafts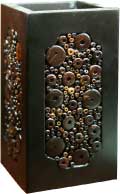 Value for money hand crafts made form coconut husks, seashells and brightly colored stones can be found all over Hainan Island. These include key fobs, pendants, necklaces, hair grips and brooches. There's also Li Minority Brocade, whether purchased as a functional item if clothing or as an ornament, which is the oldest woven cotton cloth available in all of China.
Food & drink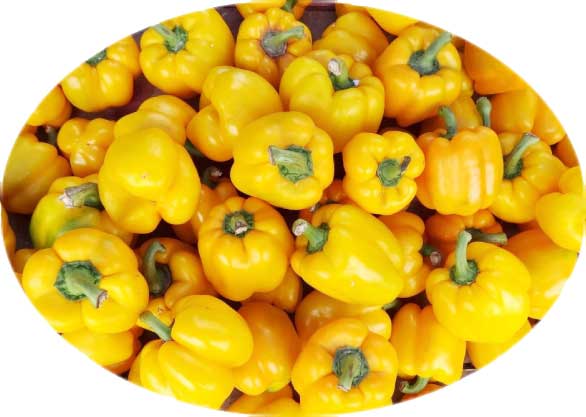 Aside from the abundant local fresh fruits (including bananas, mangostten, lichi, guava, dragon eye fruit, wampi, carambola, apples and durian), Hainan boasts a number of other local specialty food products.
These include coffee (introduce to the island in 1887 from Malaysia and Indonesia) which is grown in Xinlong and Foshan, the famous and fiercely hot Yellow Lantern Pepper (黄灯笼 Huang Deng Long ), and all manner of coconut derived products from milk and powder through to candy. Seafood, from crabs and lobsters through shrimps, fresh and saltwater fish to shellfish, are found in most local markets and restaurants.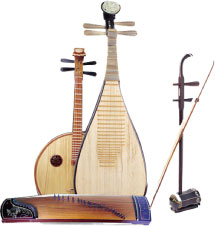 Hainan Traditional Music
Chinese music is comprised of a range of different instruments; stringed silk instruments, those of bamboo which provides the raw material for a variety of flutes and oboes, wooden percussion instruments, chimes made from stone; metal bells and cymbals, clay is used for a small number of percussion instruments, gourds from the basis for a range of wind instruments whilst animal hide is used for drum skin.Amongst the Li& Miao Ethnic Minorities in Hainan, music is very popular and there is a wide variety of  unique instruments.
Miao Music
No matter what the occasion the Miao Minority have a song for it. The lyrics are sung by men or women in exactly the same way. One particular feature of their singing is the many variances in cadence that occur between regions. Changes in pitch are soft, long and faint and tend to linger on. As a result each song takes some time to sing. When engaged in this activity, one person starts and sings four lines of the song. Their partner then sings a reply of four lines and stops. Thereafter they continue in this fashion until the song is finished. These song fall into two categories: those with seven characters per line the style into which the largest number of songs fall, and those with alternating lines of seven characters followed by three characters.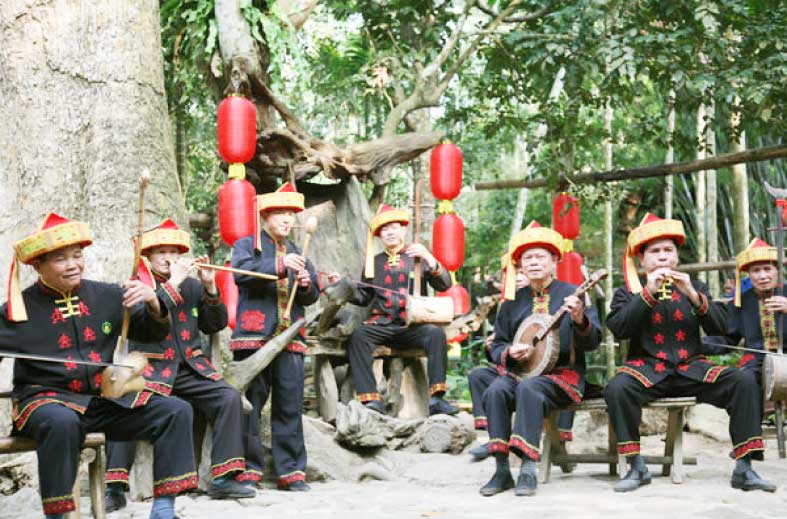 Li Music
Li music is produced using traditional instruments such as the nose organ (鼻箫), the bow flute (口弓), single wooden drums(独木皮鼓) and the frog gong.
The Li possess two primary typed of folk song: those sung in standard Han Chinese or Putonghua and those sung in the Li's own language known as " Li folk ballads".
The content of these songs is very varied and includes work, life, live , festive carols, rituals and narrative tales.