Big lumps of cheese, worldly spices and the largest selection of baking utensils and ingredients Haikou has to offer. The Grocery is one of the only stores on Haidian island for imported foods and baking goods. It's also a great place to grab a coffee!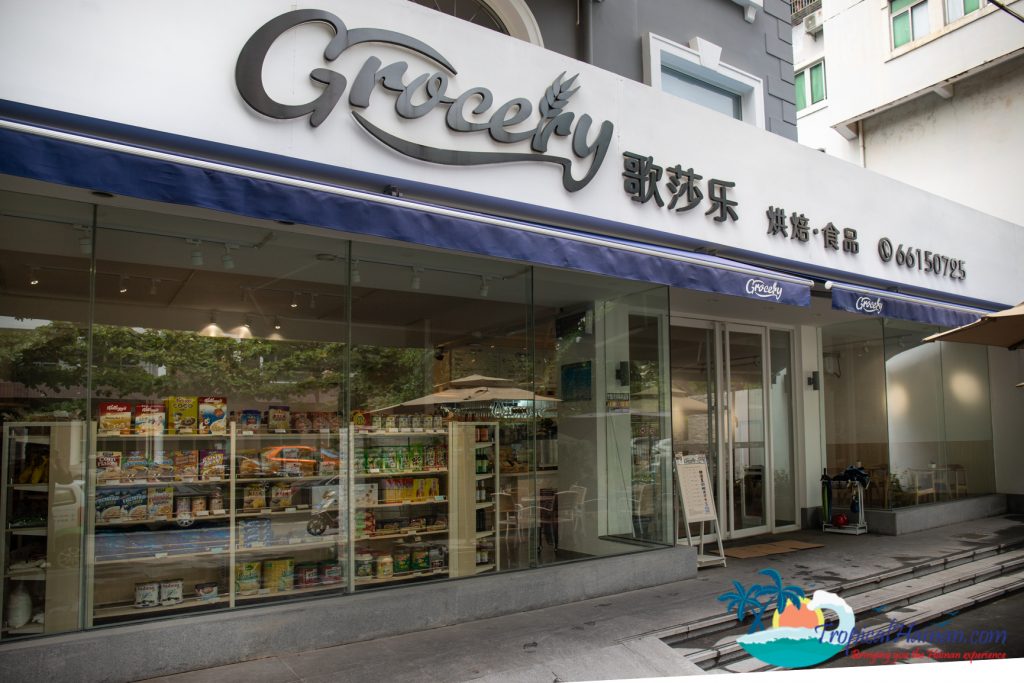 Popular with the locals.
The grocery has been serving a mixed bag of Chinese and international customers since the store opened on the 1st January 2018. According to the staff, over the past year, they have had an influx of Hainanese customers visiting the store. They say that their most popular products with the locals are the spaghetti sauce and pasta.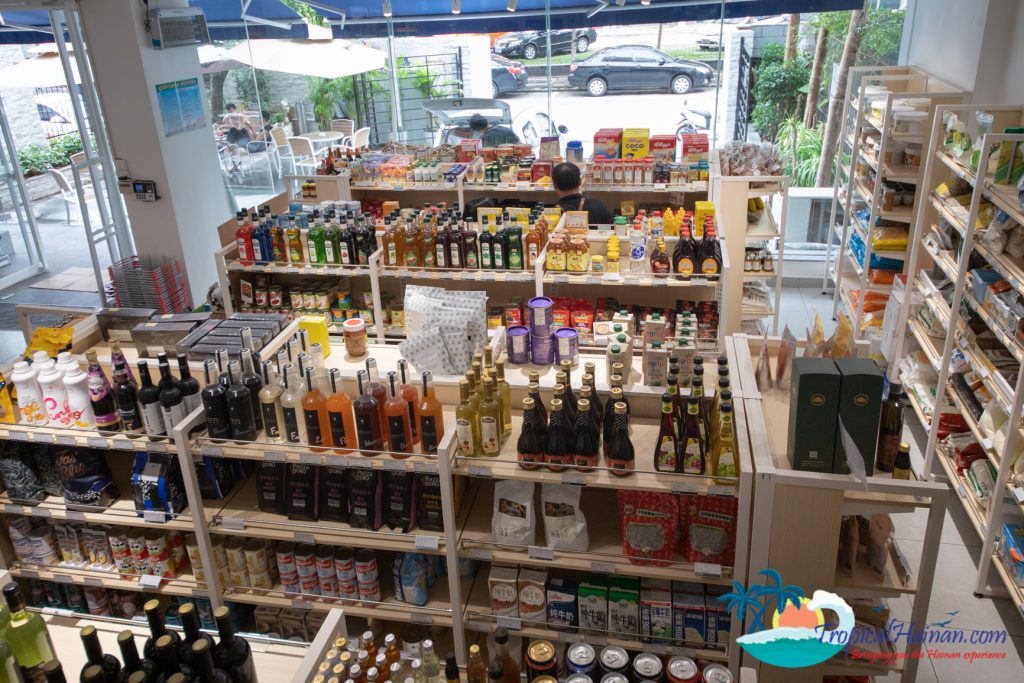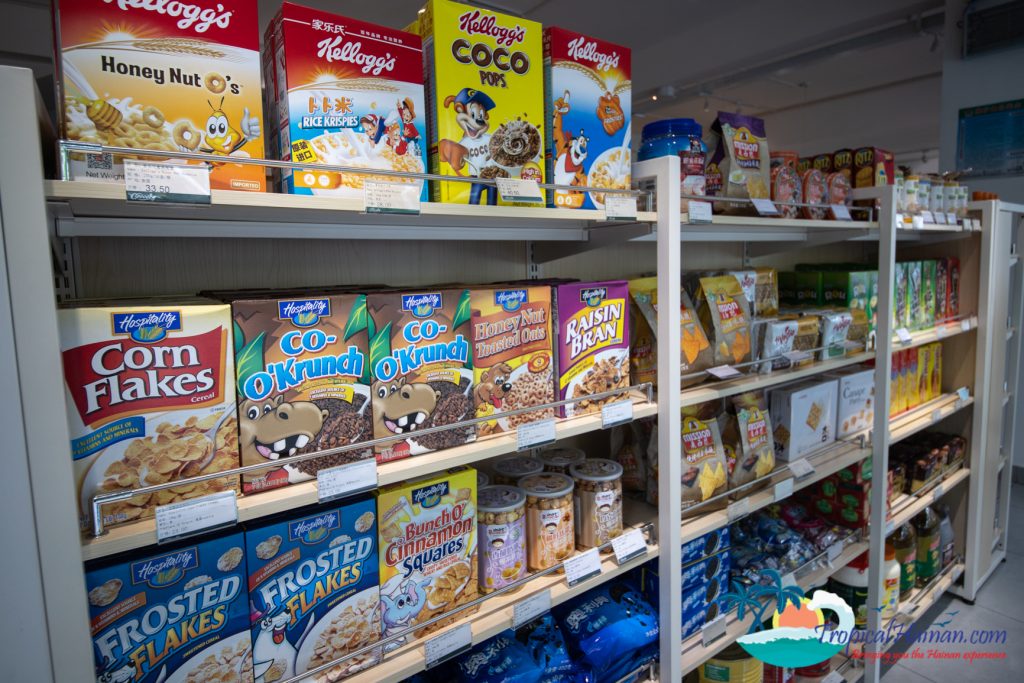 The increase in locals buying imported foodstuffs is partly down to the other services the store offers, such as baking classes and teaching customers how to use their newly bought foreign products.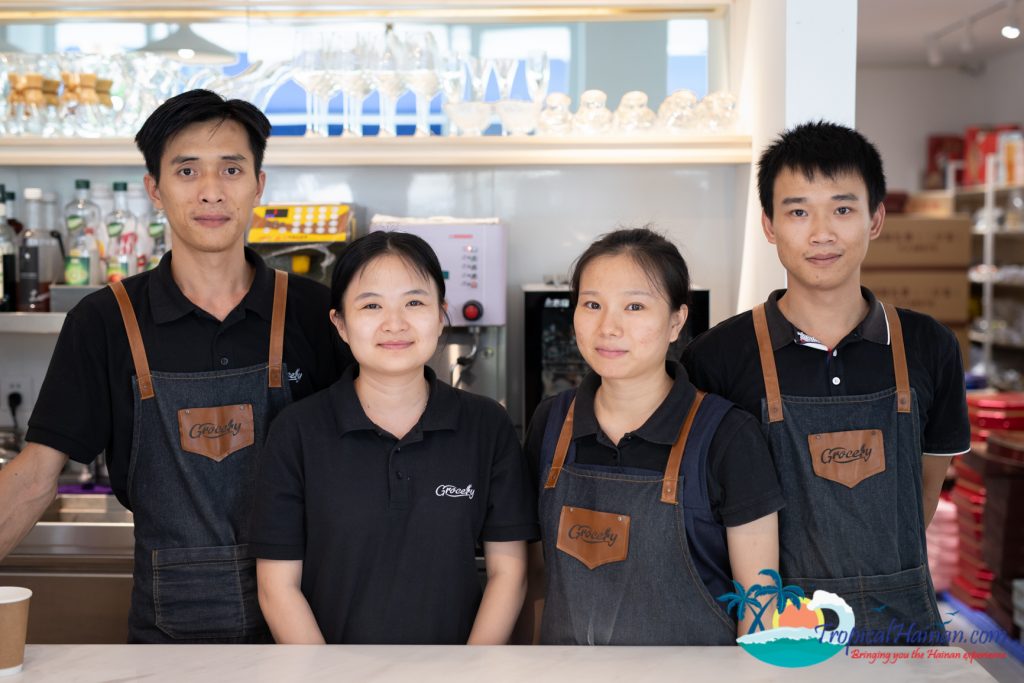 Excellent customer service.
The store itself is very customer orientated. When asking the management on how they decide what to stock they said that it depends on the customer. The grocery and staff have a strong link to the local community and will stock up on products at the request of their customers.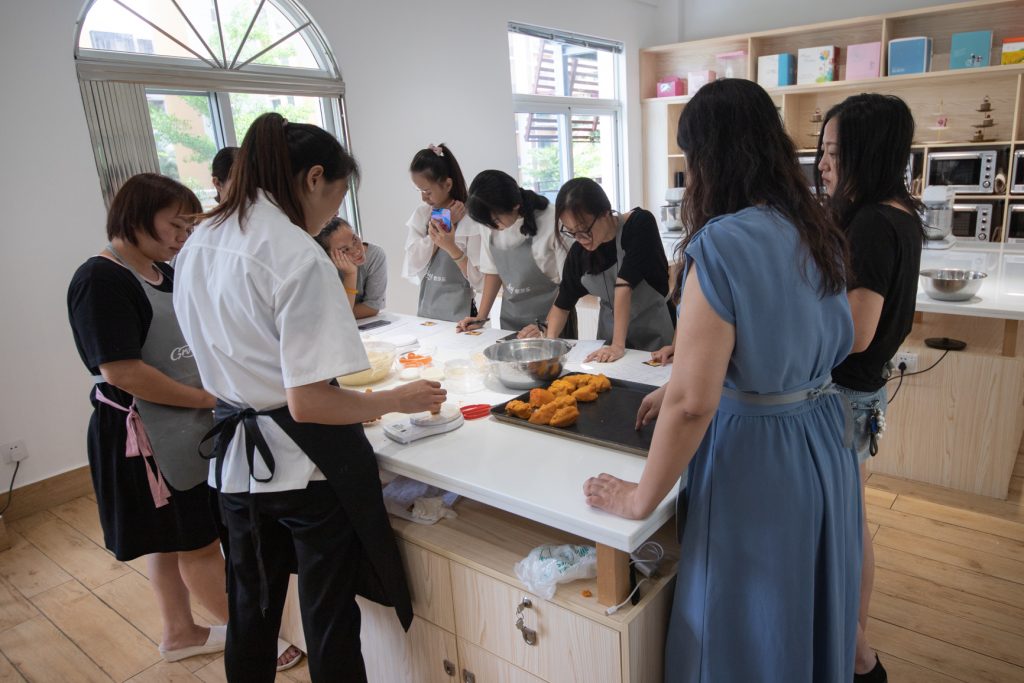 Baking classes.
For those wishing to attend a baking class, they can host groups no larger than 20 and children must be over the age of 12. The pastry chef teaching at the grocery previously worked a The Hilton hotel in Guangxi province and her assistant is from the Mangrove Tree Resort hotel, Sanya. Needless to say, you are in good hands.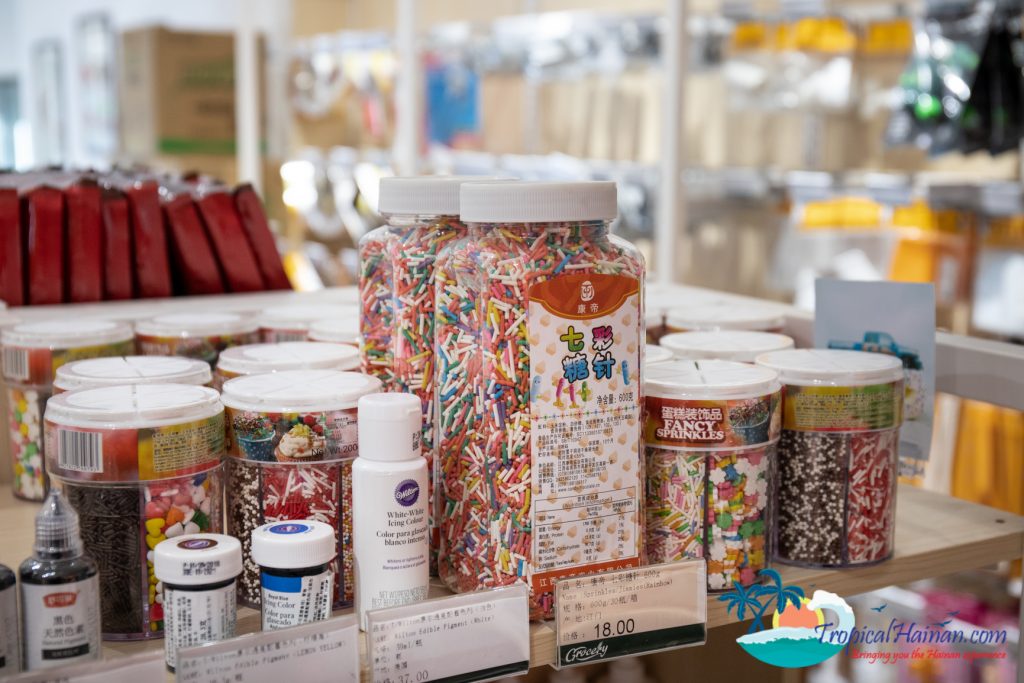 On the ground floor, there are tables and chairs for anyone wanting to grab a drink and a snack after shopping. The store is comfortably lit, has air-conditioning and free Wi-Fi Outside there is also a large patio area with seating and protection from the elements.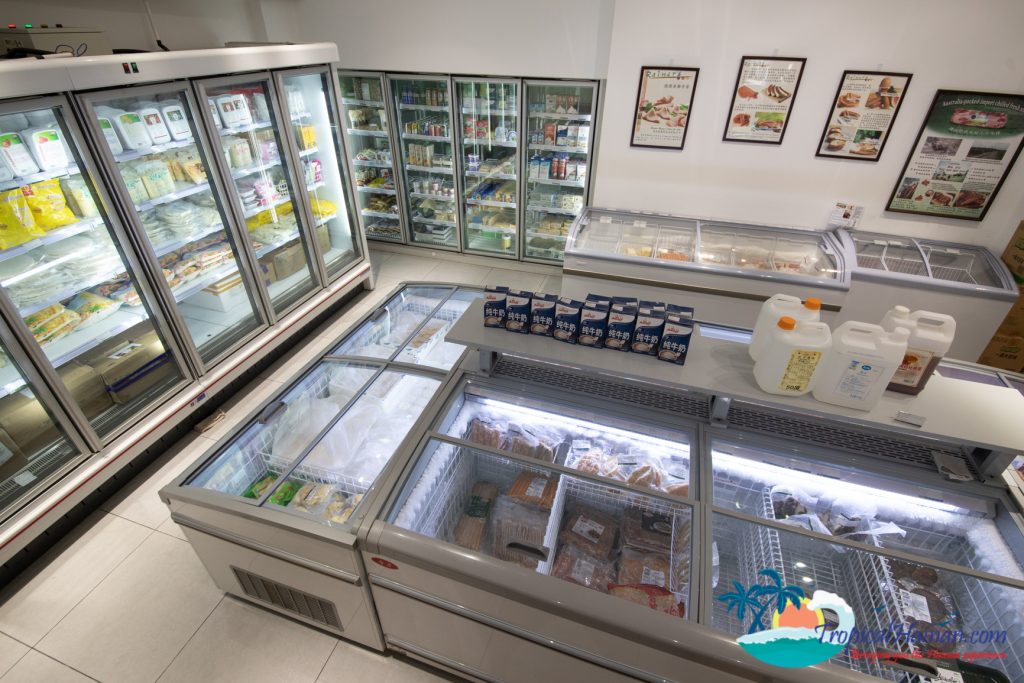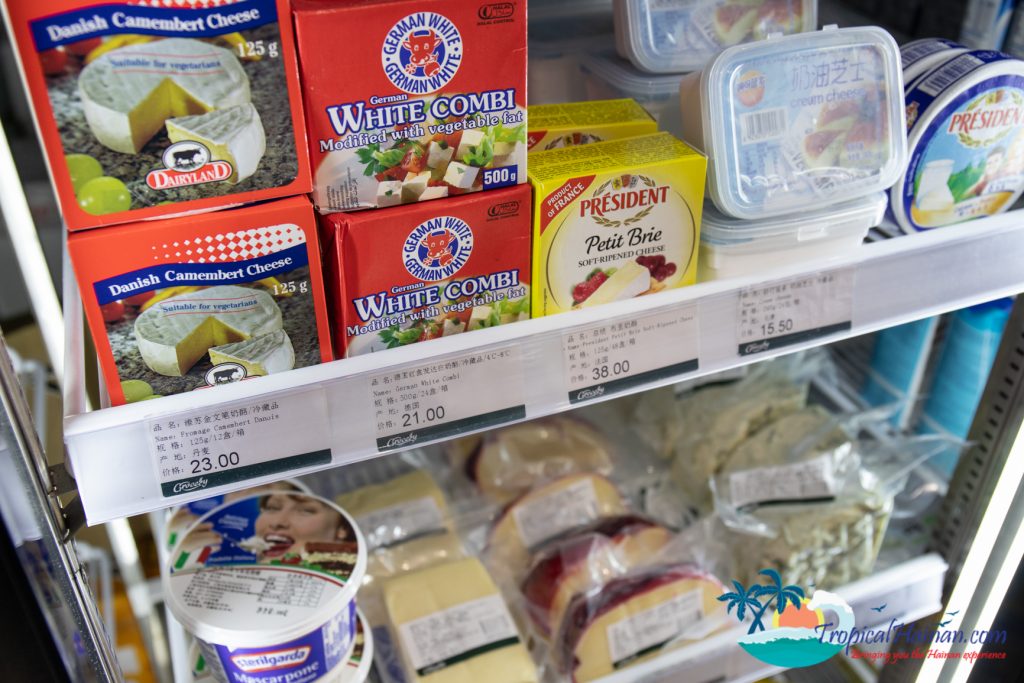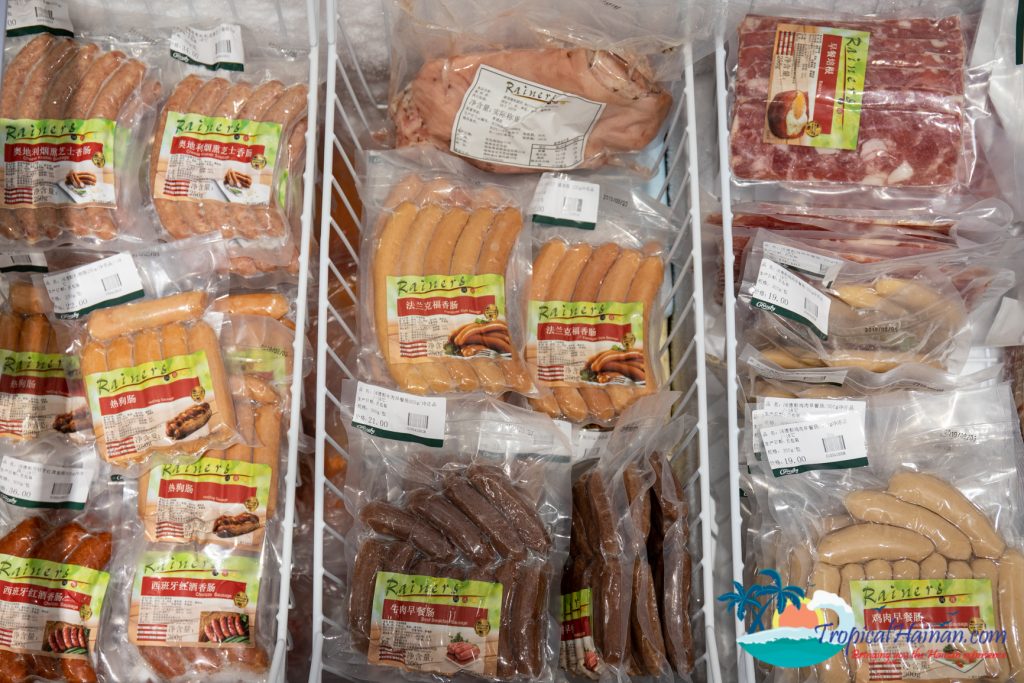 Opening times and delivery.
The Grocery is closed during Chinese New years and Autumn festival and on normal working days open 7 days a week, 9 am – 7 pm, the bar counter and kitchen close at 6 pm. Delivery is available at the store for, bars, cafes, hotels and restaurants and for any personal orders over 200 yuan within Hai dian island.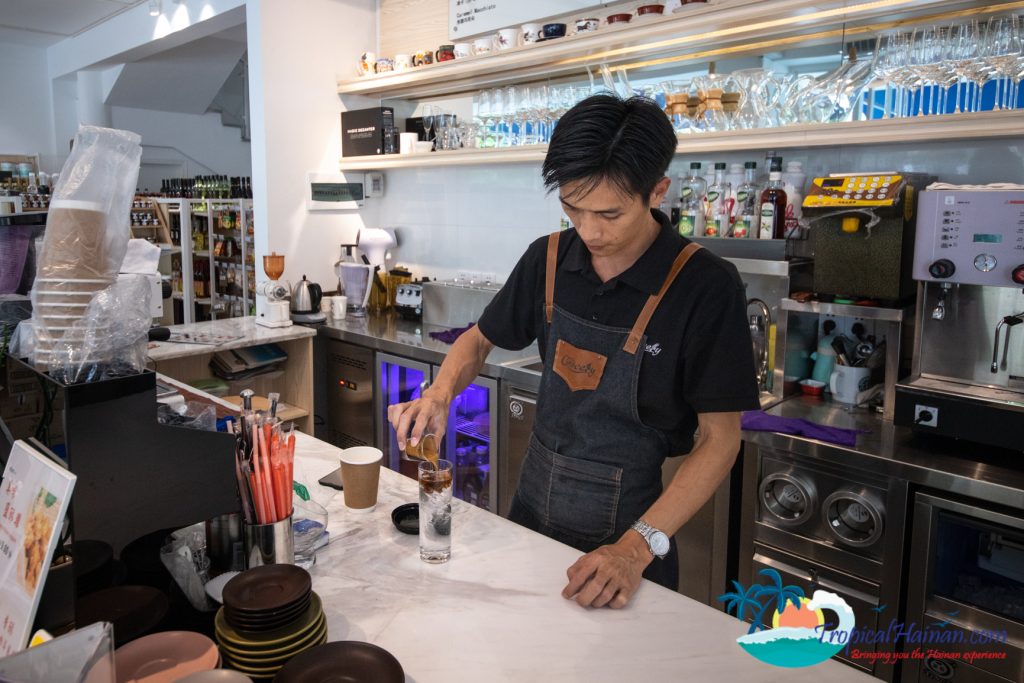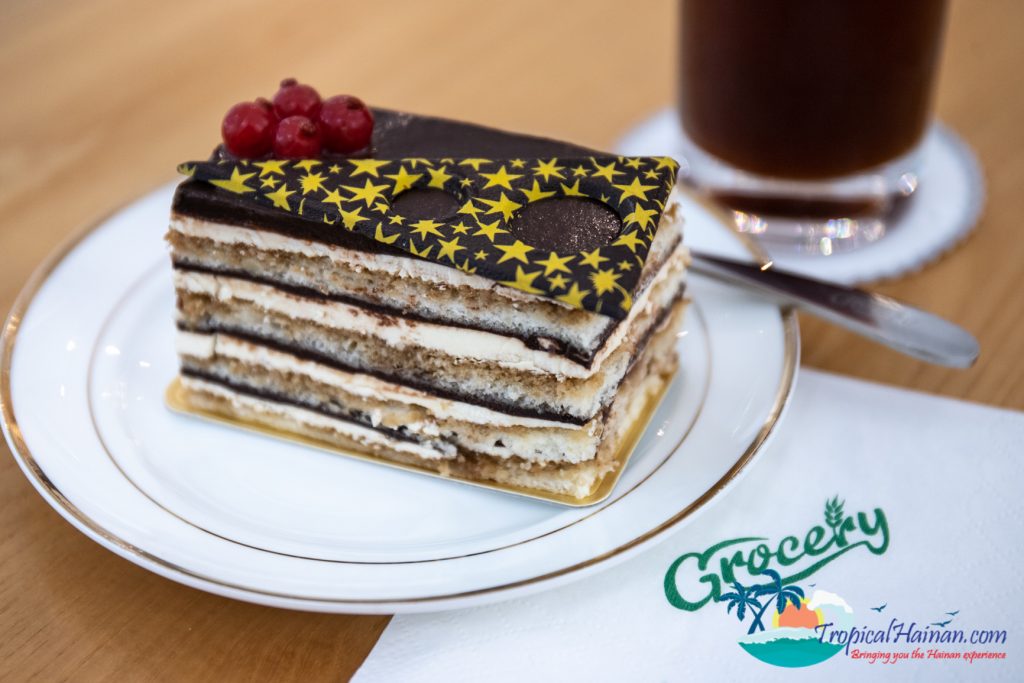 You may also be interested in visiting Baishamen park and beach, which is only a few hundred meters away from the Grocery imported food store. For more information on Baishamen park click HERE.
Where is it?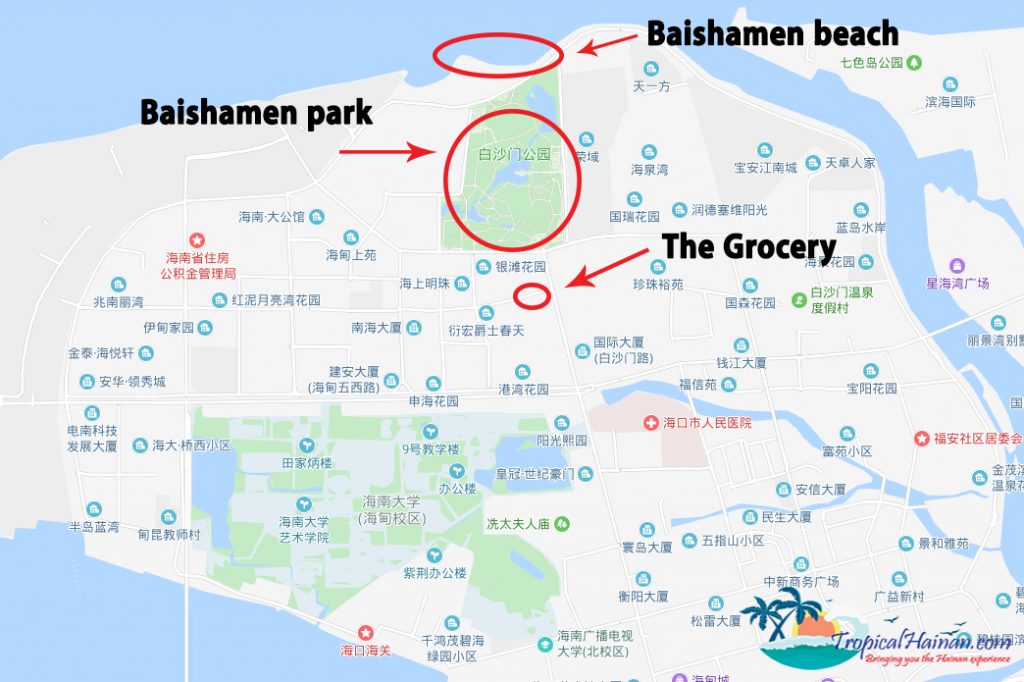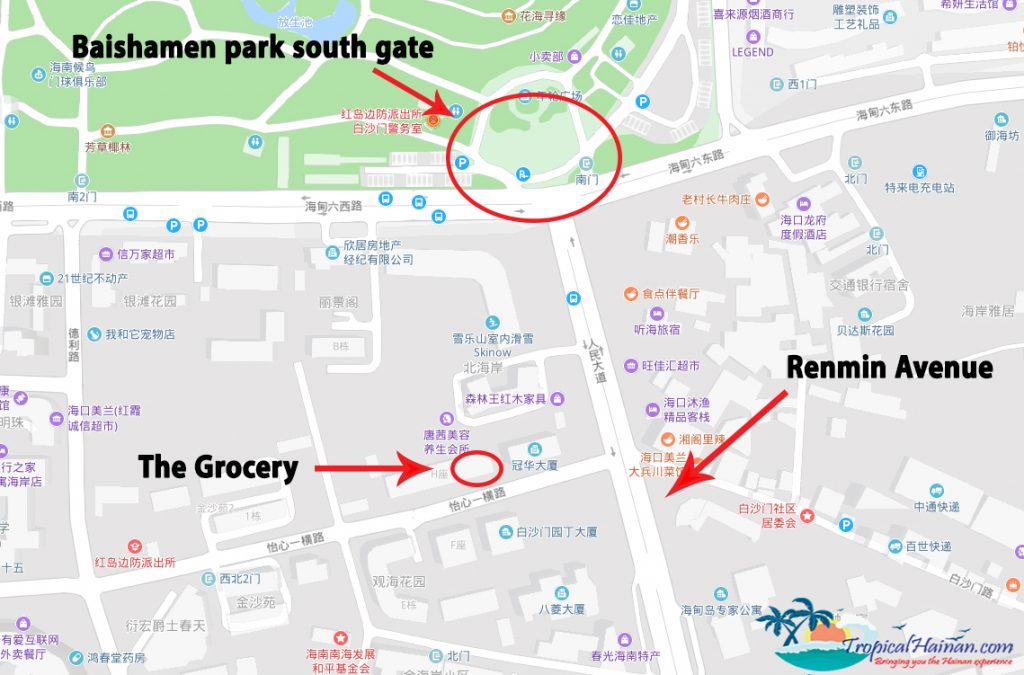 Address: 海南省海口市美兰区人民大道78号
Past the address in Baidu maps. Click HERE to enter maps.