Luo Qingming awarded 3 million Yuan at Hainan Outstanding Talent Recognition Conference
Liu Cigui awarded the first academician prize of 3 million yuan to Luo Qingming.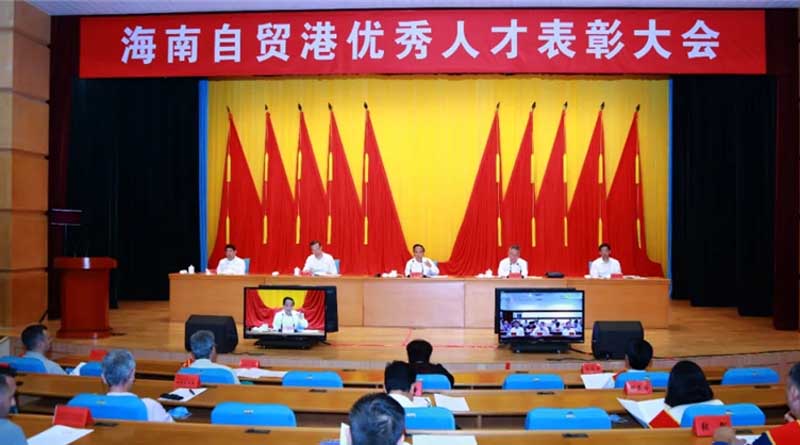 April 28th, the Provincial Party Committee held the Hainan Free Trade Port Outstanding Talents Recognition Conference to recognise the achievements a group of academicians with outstanding contributions to the province.
Candidates included front-line talents involved in the prevention and control of the new crown pneumonia epidemic, talents who have received international recognition, and international talents who have won the Chinese Government Friendship Medal.
Provincial Party Secretary Liu Cigui delivered the key speech at the meeting which was hosted by Shen Xiaoming.
At the meeting, Liu Cigui presented a 3 million Yuan prize to Luo Qingming, who was elected to the Chinese Academy of Sciences and president of Hainan University in 2019.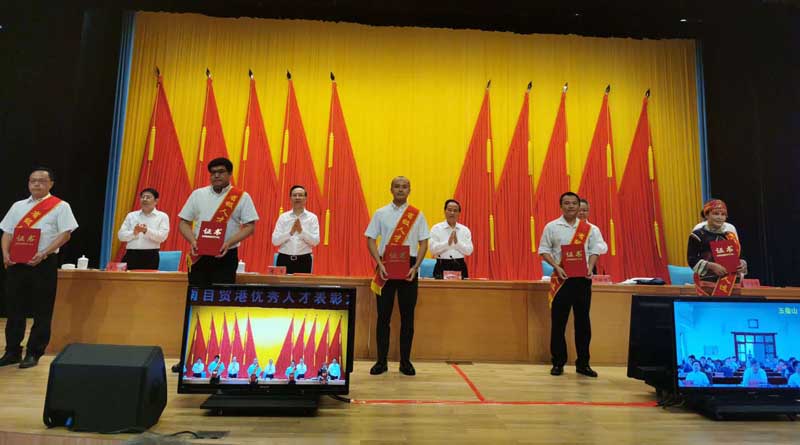 The conference issued awards to a second group of candidates for Exceptional Contribution to Hainan Province in 2019.
The conference was held in various cities and counties across Hainan by way of video conferencing.
Related article: Hainan releases four major policies to attract talents
Tropicalhainan.com launched it's official mini programme and WeChat account, scan the Qr code to keep up to date with news, sports, entertainment, travel, opinion and more.