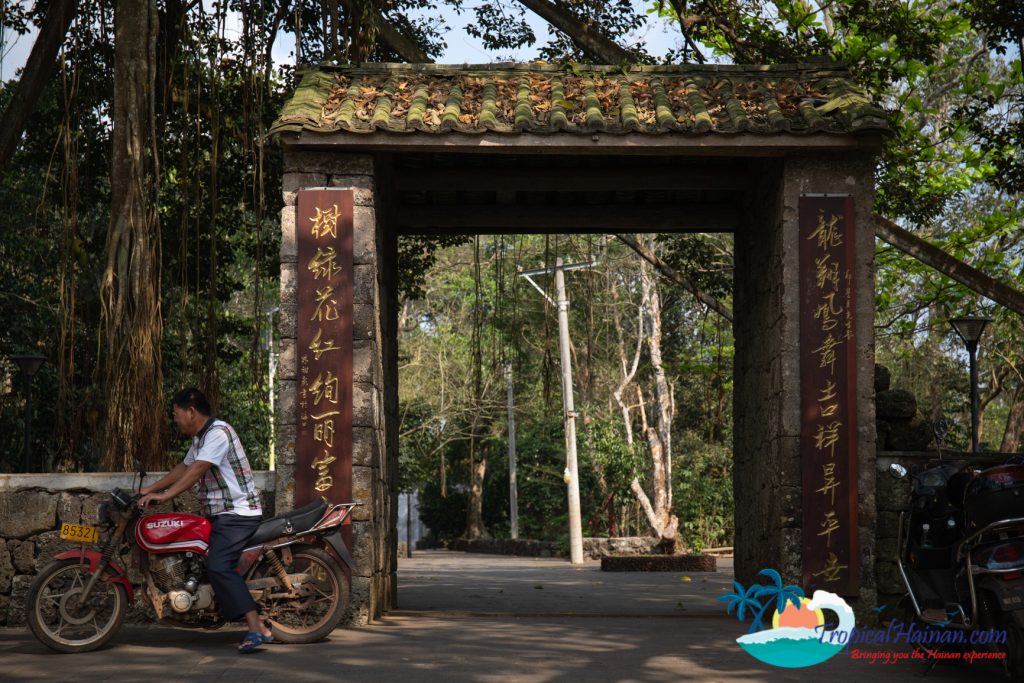 Mei mei village is located in Xiu ying district, South West of Haikou City and was built during the Yuan (1297 -1368) and the Ming (1368 – 1644) Dynasties. The village is a pleasant example of the naturally lush, local environment and village life.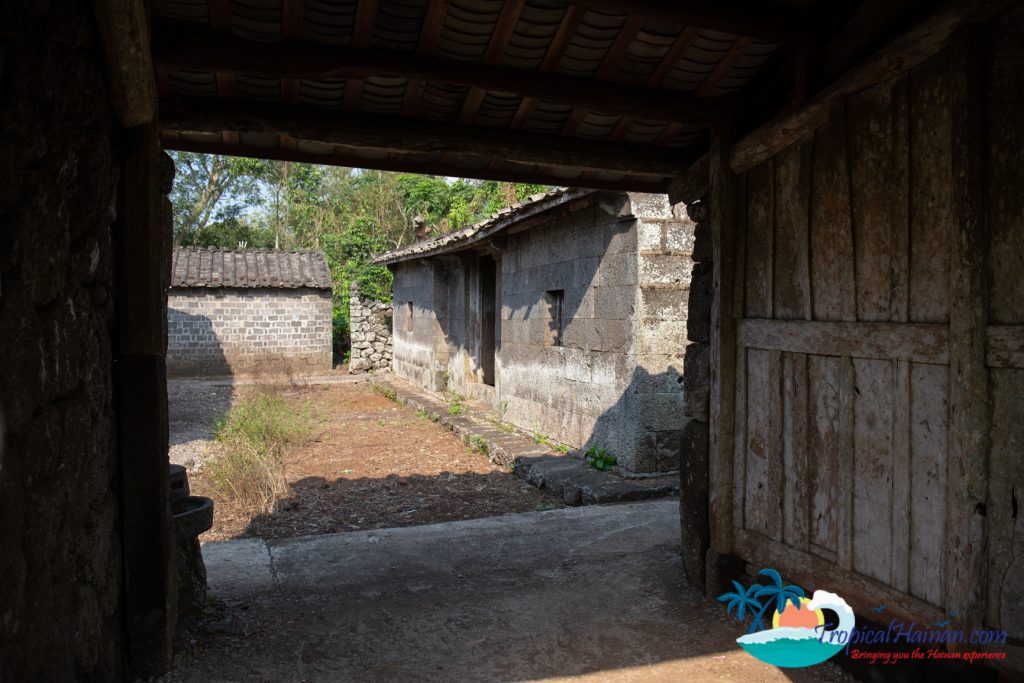 The village is famous for its old buildings constructed from volcanic stone. The stone buildings and gates are all well preserved, showing their original architectural characteristics.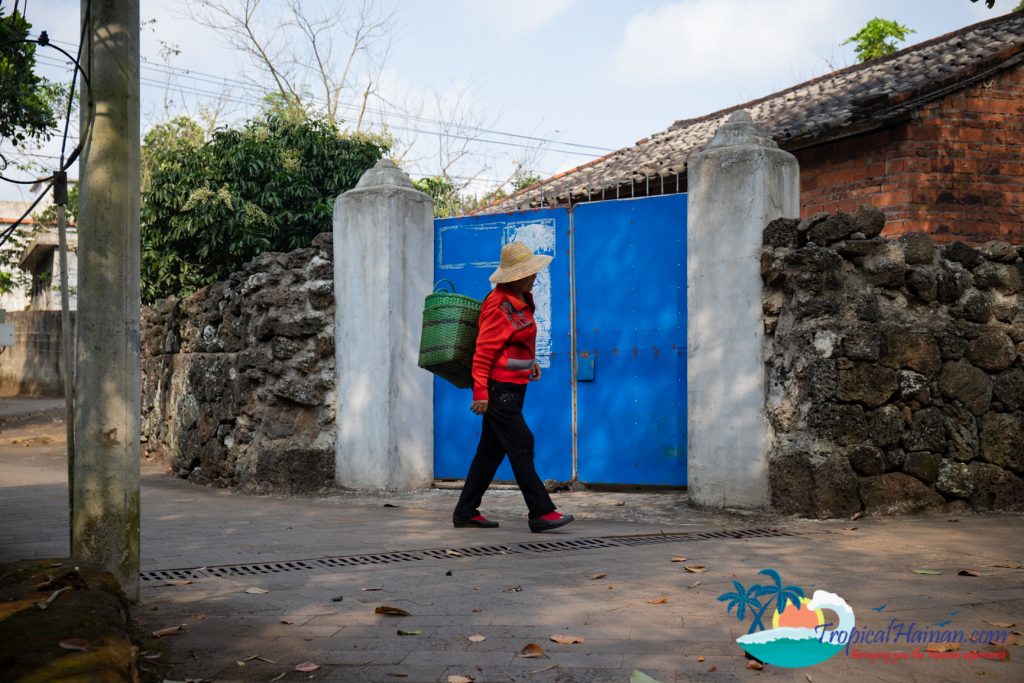 A small village with around 105 households and a total population of 470, most families in Mei mei have the surname "Wu" which is an estimated 90% of the villagers, there are a small number residents from the Wang and Fu families.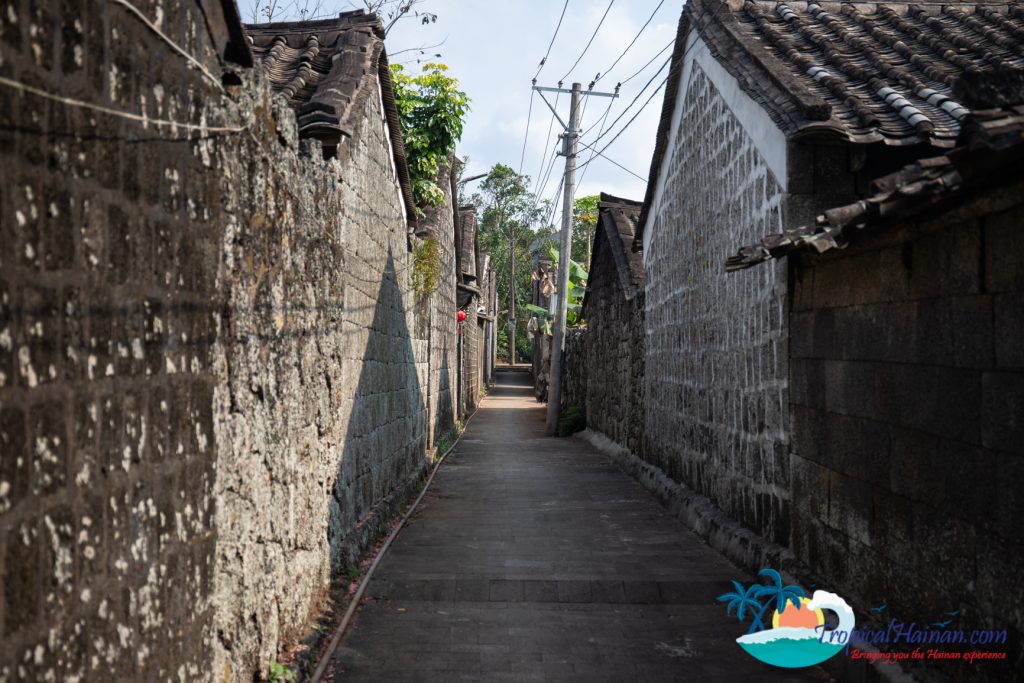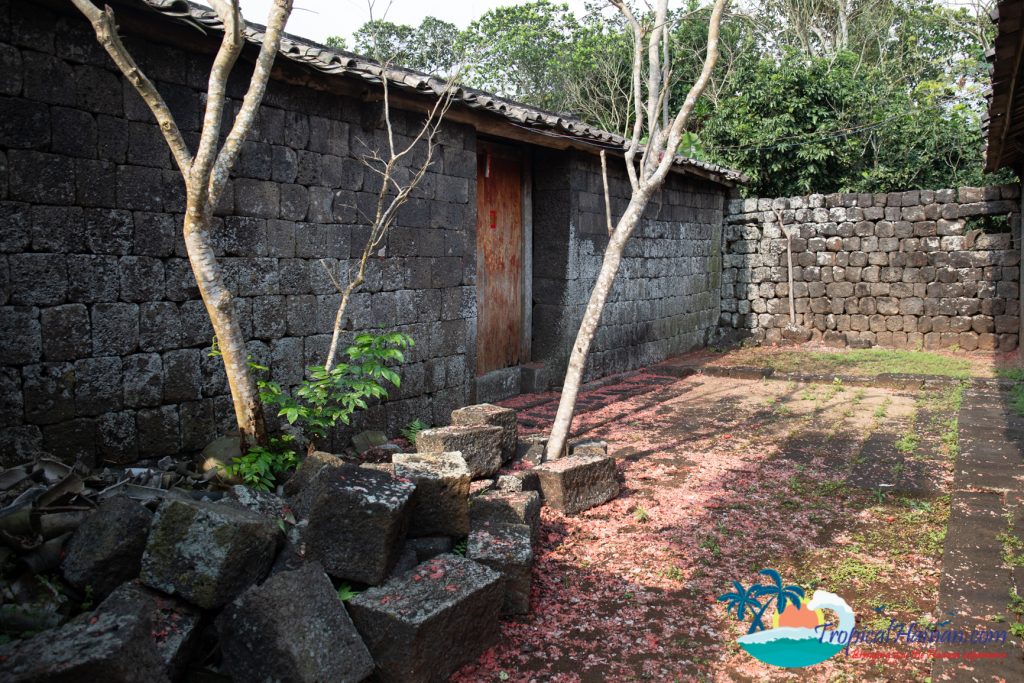 This is the original Wu "吴" family compound, constructed of stone and timber. It lies to the North West of the village and was built during the Qing Dynasty (1644 – 1911).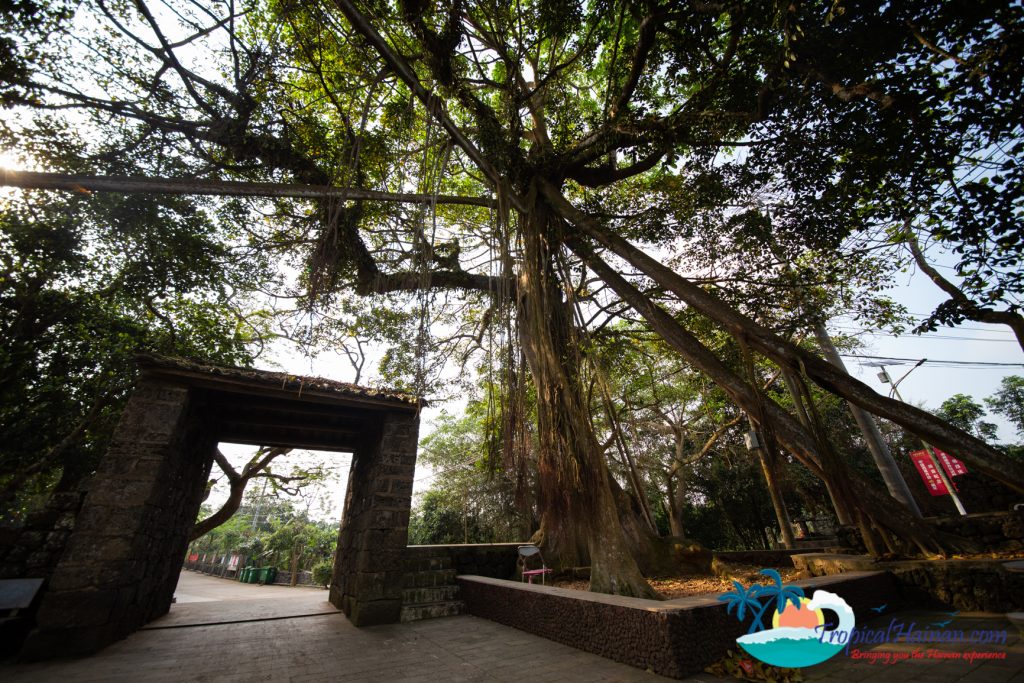 Ancient trees tower over the village and provide a canopy for residents to relax under, shaded from the tropical sun.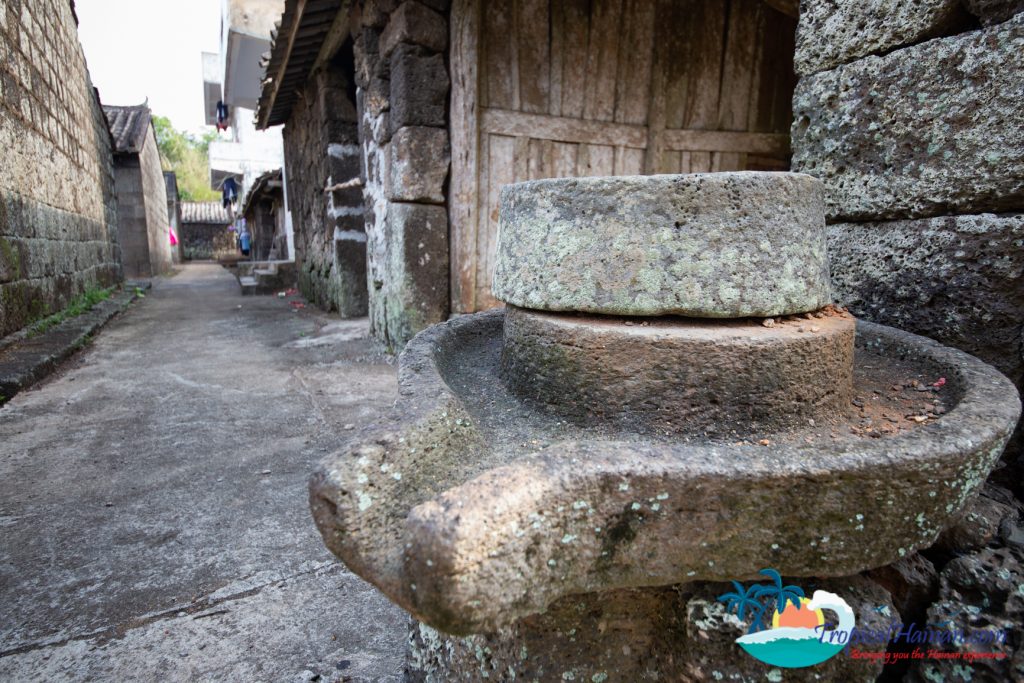 Stone tools are still in evidence throughout the village. Pictured above is an old stone grinder which would have been used for making tofu or grinding grains.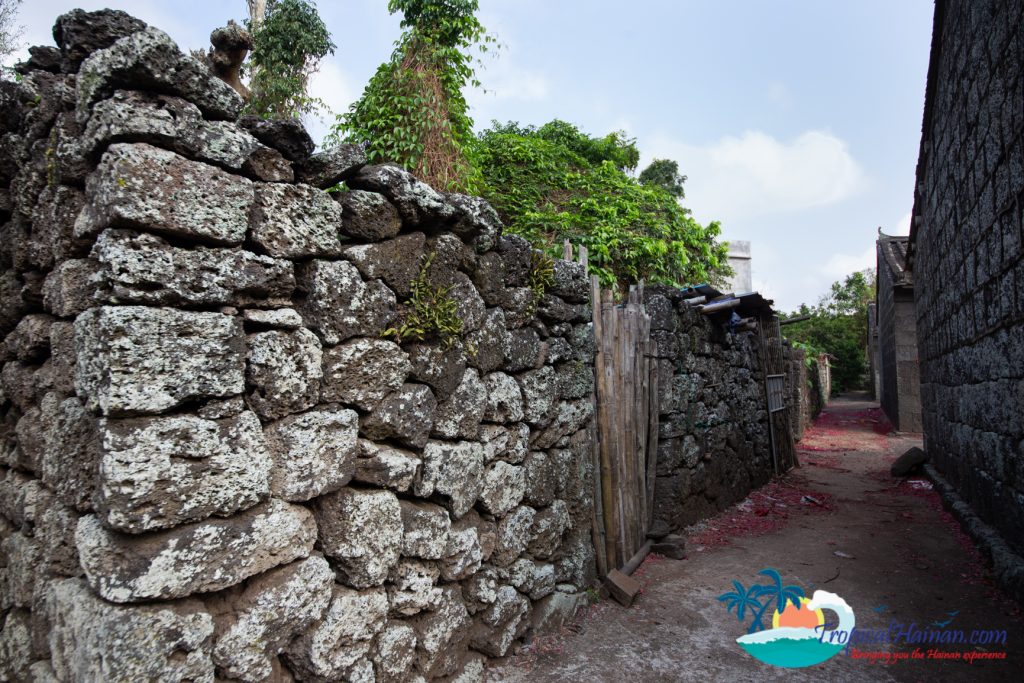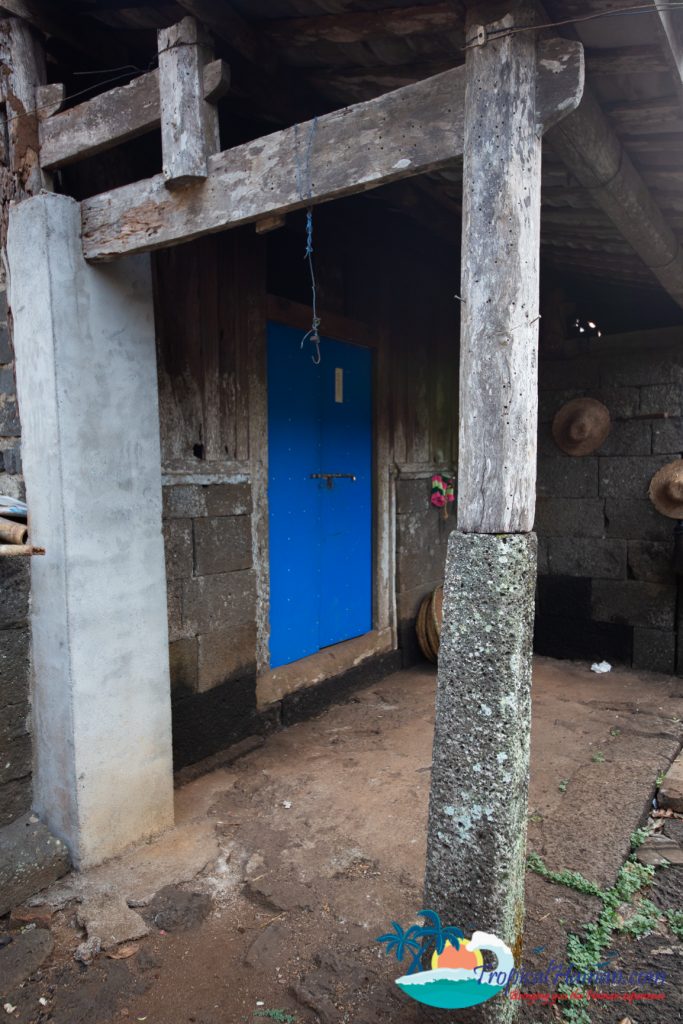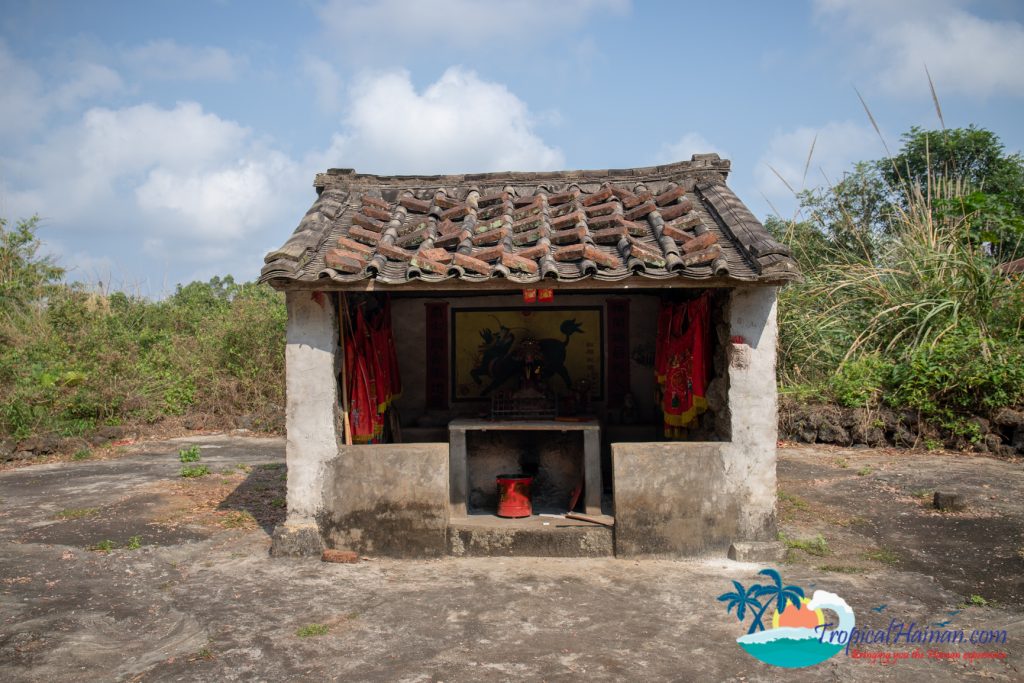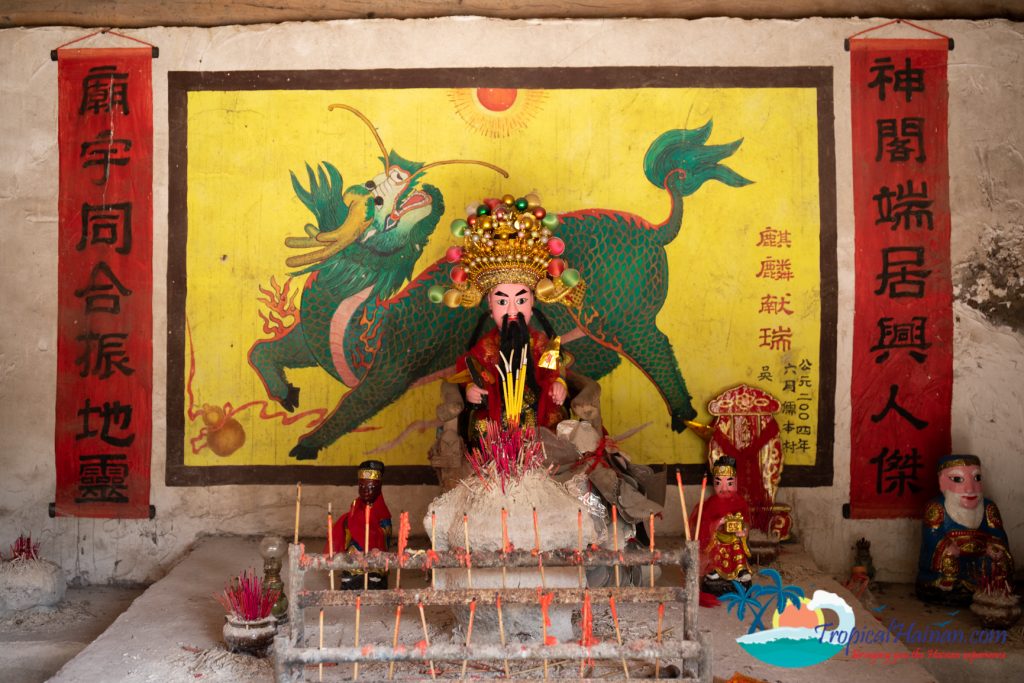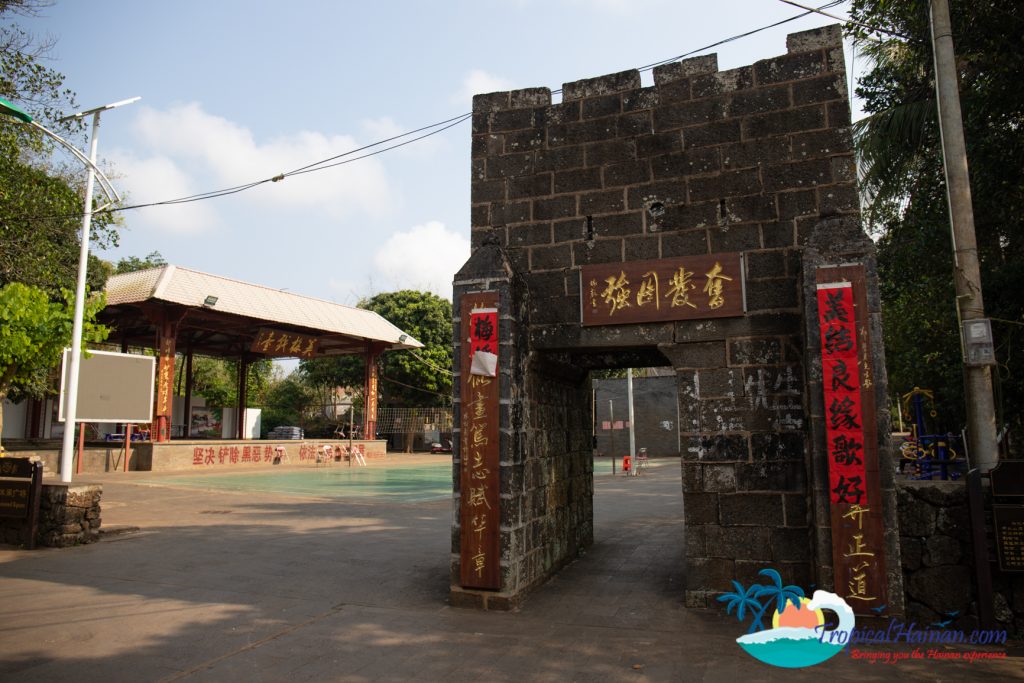 An artillery building which is still intact, notice the slits in the stonework, which villagers could use to shoot projectiles from to defend the village against any oncoming attackers.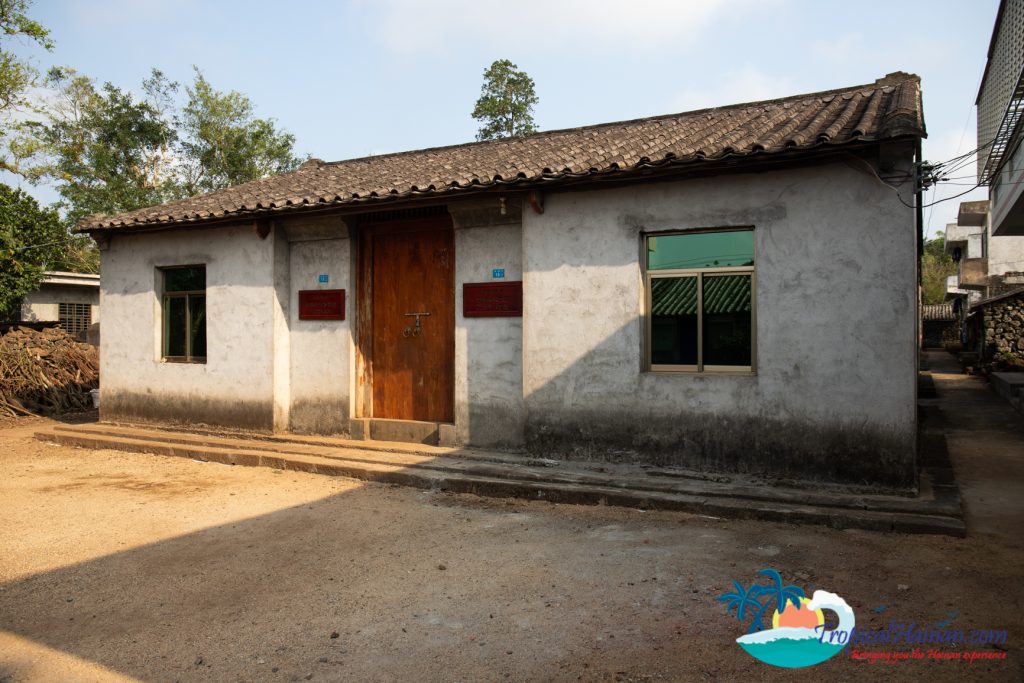 Some of the buildings have been upgraded with modern building methods and have glass windows instead of the traditional wooden slats.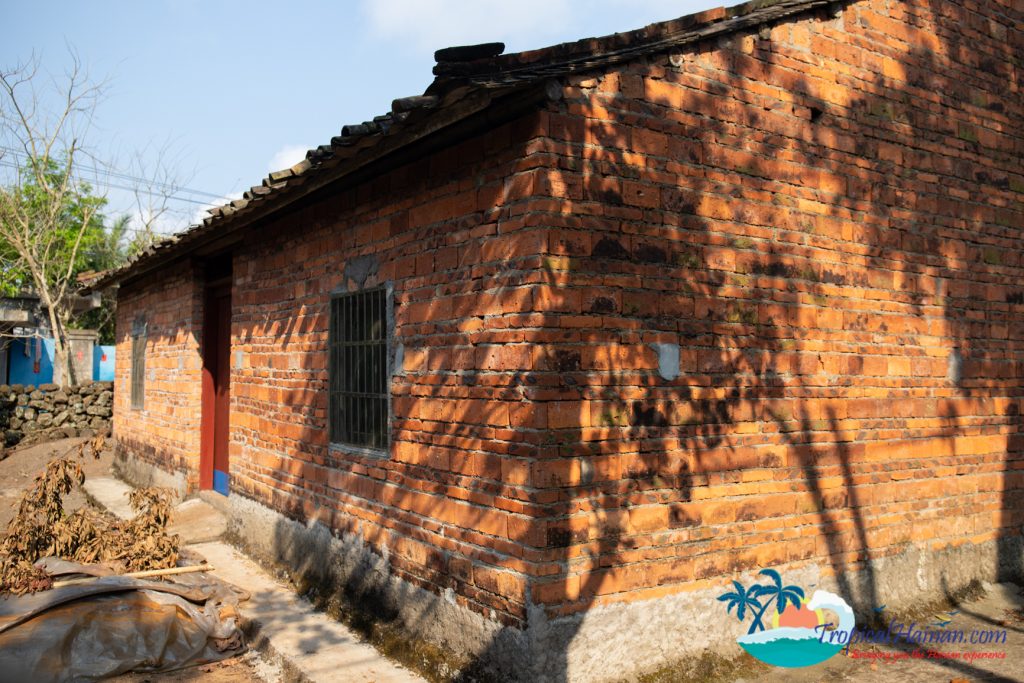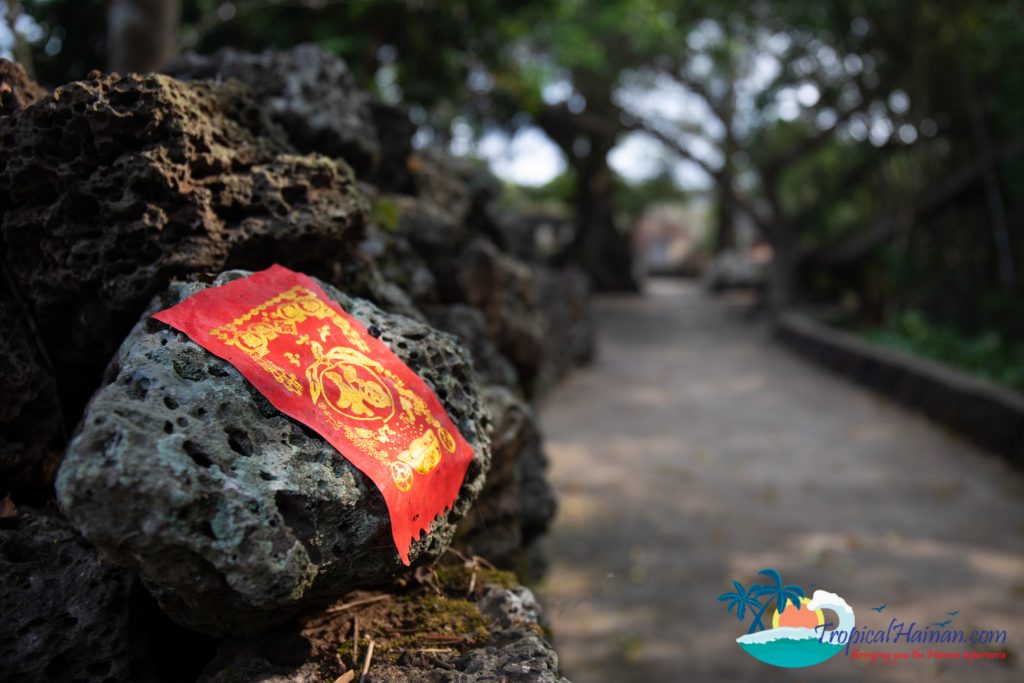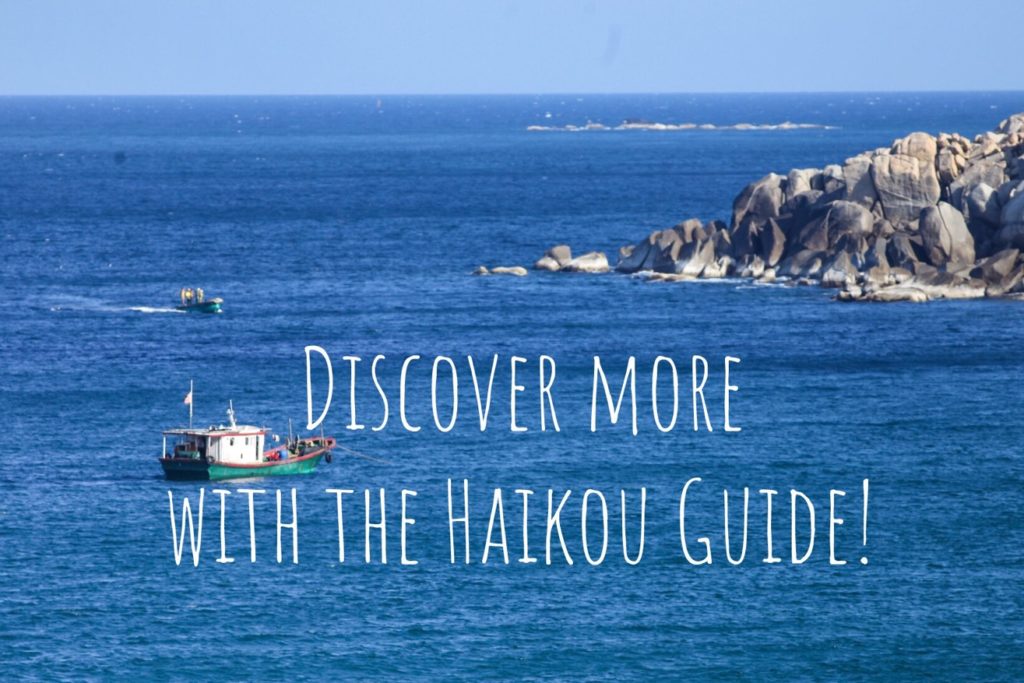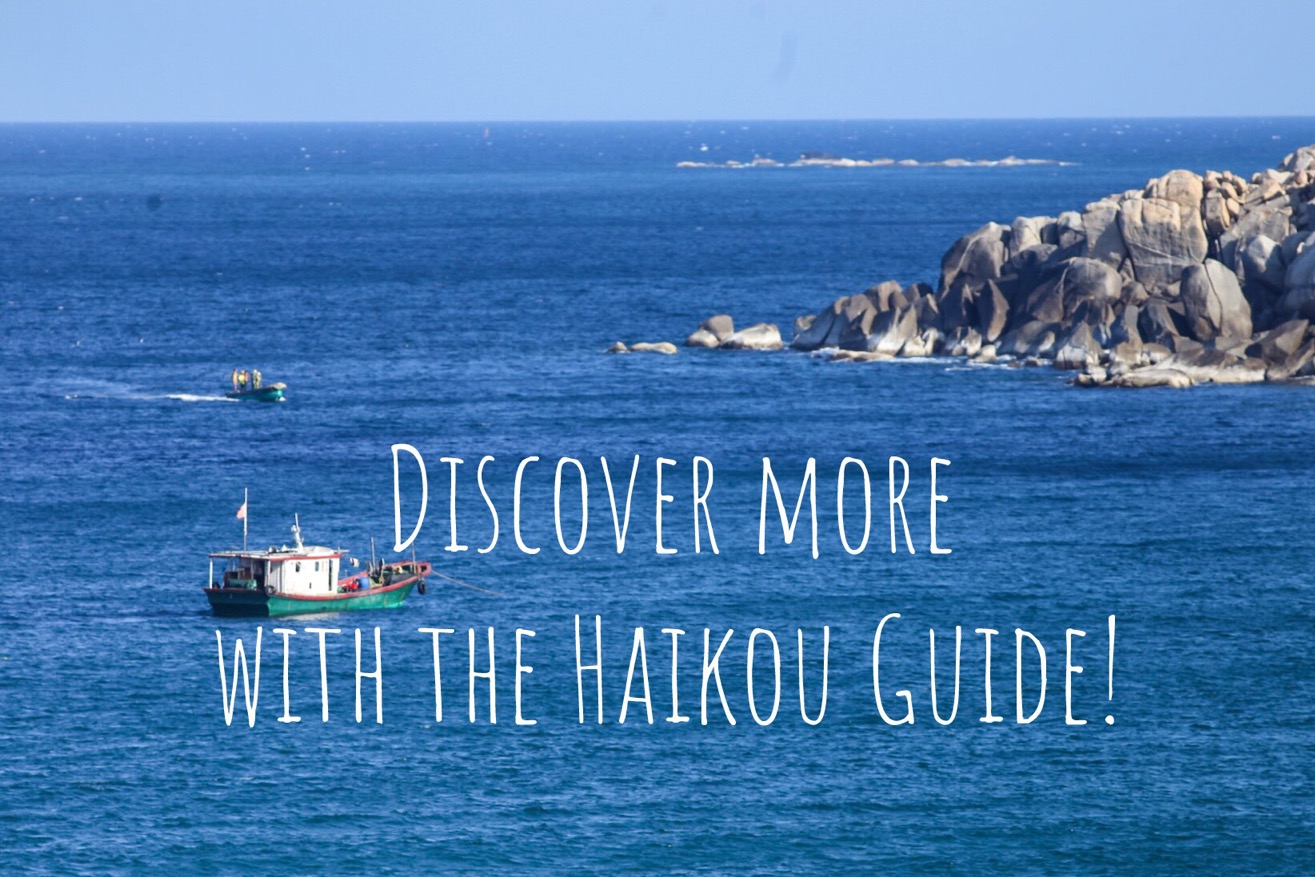 Published by the Haikou Foreign Affairs Office and the Haikou Bureau of Foreign Experts Affairs

海口市外事办公室
海口市外国专家局
Scan the QR code to follow The Official Haikou Guide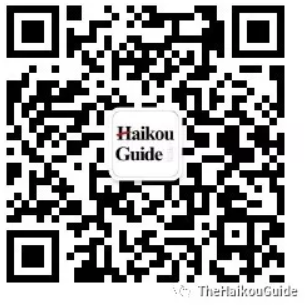 (c) Copyright HaikouGuide all rights reserved, images or text may not be copied in part or full without express permission in writing. For permission contact haikouguide@tropicalhainan.com
所有内容版权所有,未经授权,严禁转载。授权请联系 haikouguide@tropicalhainan.com