During joint prevention and control work of novel coronavirus with other provinces, abnormal nucleic acid test results were found from residents of Haikou's Meilan District. After comprehensive research and analysis, a round of regional nucleic acid testing is going to be held for all the people on Haidian Island.
I. Time: From noon on July 9, 2022.
II. Participant: All residents of and people currently on Haidian Island.
III. At staggered times to prevent crowding, all members of every household should go for community testing; cooperate with the community cadres, property management staff and volunteers. Participants should prepare their health code and valid ID (Household Registration Booklet for minors) in advance against overloaded mobile networks. Citizens with mobility issues can request door-to-door service. If there are troubles in opening the health code, a pre-registration code can be used to register for testing.
IV. Stop all unnecessary movement and activities on Haidian Island and between the island and the rest of the city. Static area control will be implemented until regional testing is finished. Population flow is not allowed unless absolutely necessary. Gatherings are also prohibited.
V. Testers should be well self-protected and follow the arrangements of sampling point staff. Wear a mask, keep a 1m distance from others, queue in an orderly manner, do not loiter after testing is done and return home immediately after being tested. NAT testing is not available for those who were vaccinated with the COVID-19 vaccine in the past 48 hours.
VI. Please minimize movement and do not participate in gatherings prior to NAT results being issued. If you have a fever or other symptoms, please take the initiative to visit the nearest fever clinic.
Failing to participate in community nucleic acid testing will not only bring a lot of inconvenience to your life and cause serious consequences, but can also result in corresponding legal responsibilities. For your health and that of the people of the whole district, please actively cooperate in the testing work. Do not believe in or spread rumours.
Thank you for your cooperation. Looking forward to a better life for us all as soon as possible!
COVID-19 Prevention and Control Headquarters
Meilan District, Haikou City
July 9, 2022.
Related article: Haikou issues notice on high, medium and low risk areas in Meilan District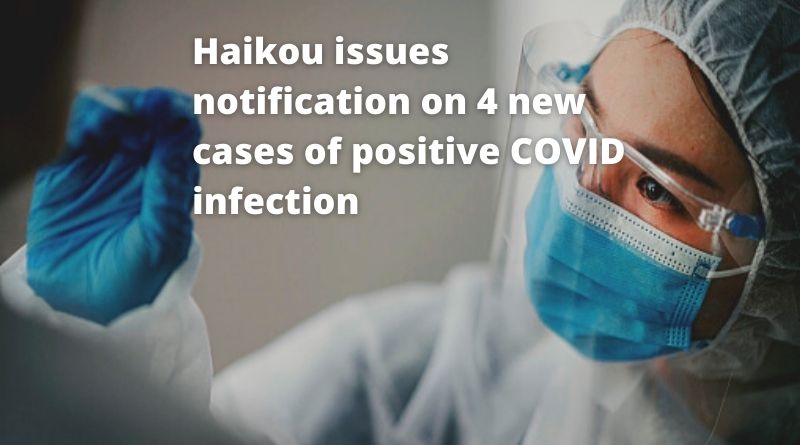 If you would like to make a comment, compliment or complaint about any aspect of living or working in Hainan Island, we'd love to hear from you. We pass all communications on to the relevant services. Please keep it polite and to the point.