Notice on crackdown of drunk drivers and other illegal road activities in Haikou
As a result of frequent accidents occurring due to drunk driving and other illegal activities taking place on Haikou city roads, the Hainan Provincial Traffic Police has organized a crackdown to rectify the following illegal activities:
The clampdown will focus on of drunk driving, unlicensed driving, driving on the road with overdue vehicles, driving electric bicycles under the age of 16, overloaded trucks, illegal manning, illegal modification, pedestrians running red lights, fake license's, driving motorcycles, electric bicycle riders not wearing safety helmets, incorrectly parked motor vehicles and other traffic violations.
Deployment of traffic police forces will be increased to achieve full coverage on expressways, urban areas, national & provincial highways, and rural areas.
Strict management of road traffic violations will be enforced and traffic police checkpoints will be set up along key road sections around the city.
Drivers using their mobile phones whilst operating a motor vehicle will also be held responsible.
Using city traffic cameras, the Haikou public security traffic police have already exposed a number of drivers using their mobile phones whilst driving.
According to the relevant provisions of the Road Traffic Safety Law, for Illegal acts of making and receiving calls on handheld phones while driving, users that are caught will receive a fine of 50 RMB and 2 points on their license.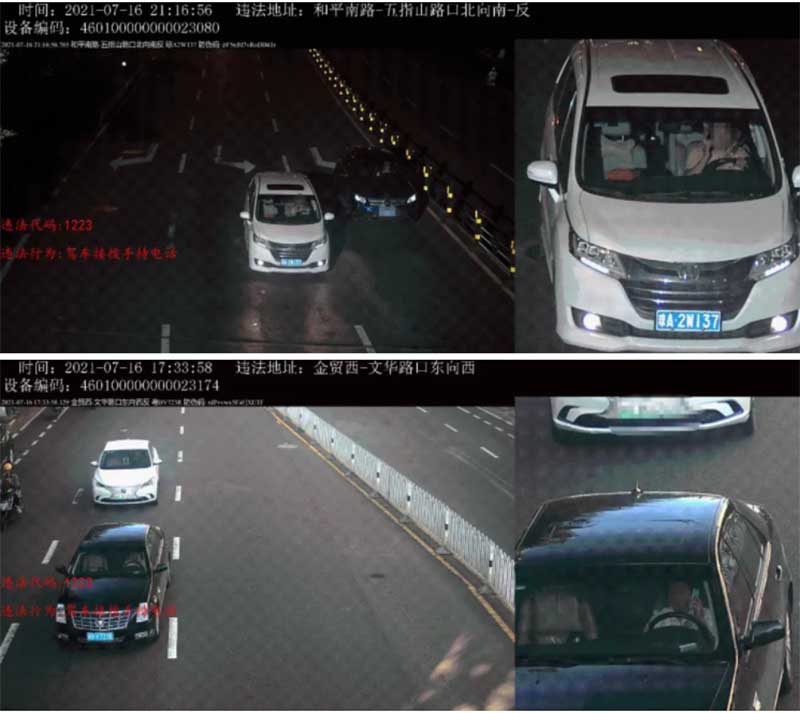 Related article: Hainan 2021 International Tourism Festival giving big payouts for fresh ideas!