The Porch Cafe is a family-run restaurant located on Haidian island and has been serving the ex-pat community in Hainan for over seven years. Today we caught up with owners Lena & Diody to find out more about their new breakfast menu and to visit the newly renovated downstairs seating area.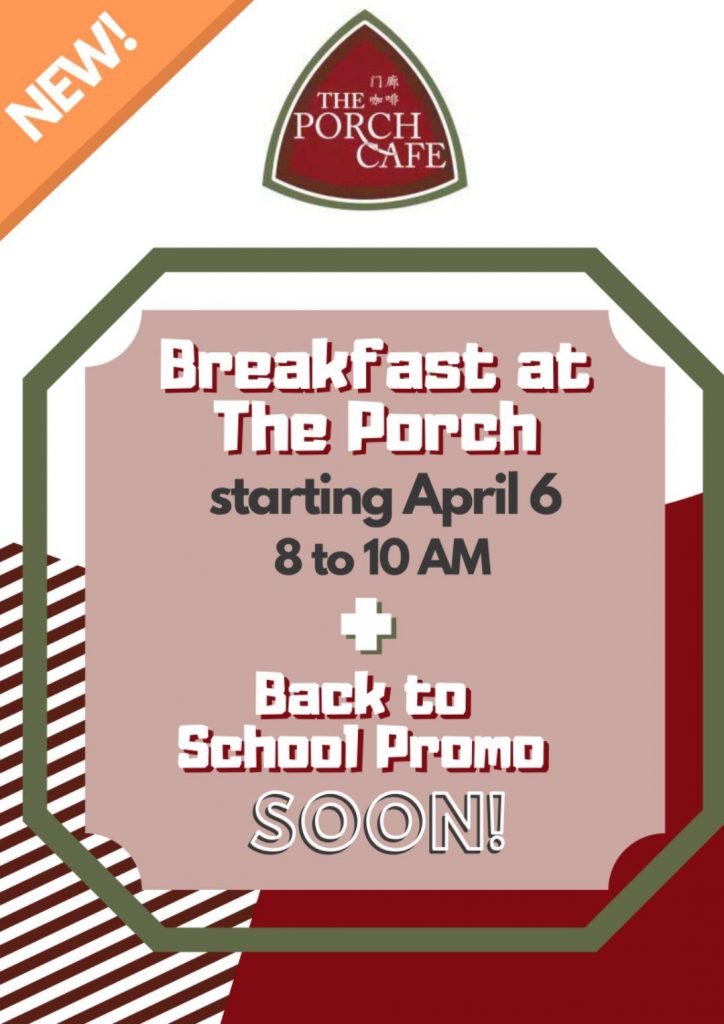 Adapting to change
Lena tells us that "during the coronavirus lots of businesses had been disrupted, life has changed and we found that not so many people wanted to go out late in the evening. We couldn't stay open too late and wait for customers, so we had to adapt to the change".
Lena also mentions that this year they want to start something new, it's mostly about change and releasing a new product. With the release of the breakfast menu and earlier opening times, the Porch will be one of the only restaurants on Haidian dao serving breakfast sandwiches of this kind this early in the morning.
More menu items expected soon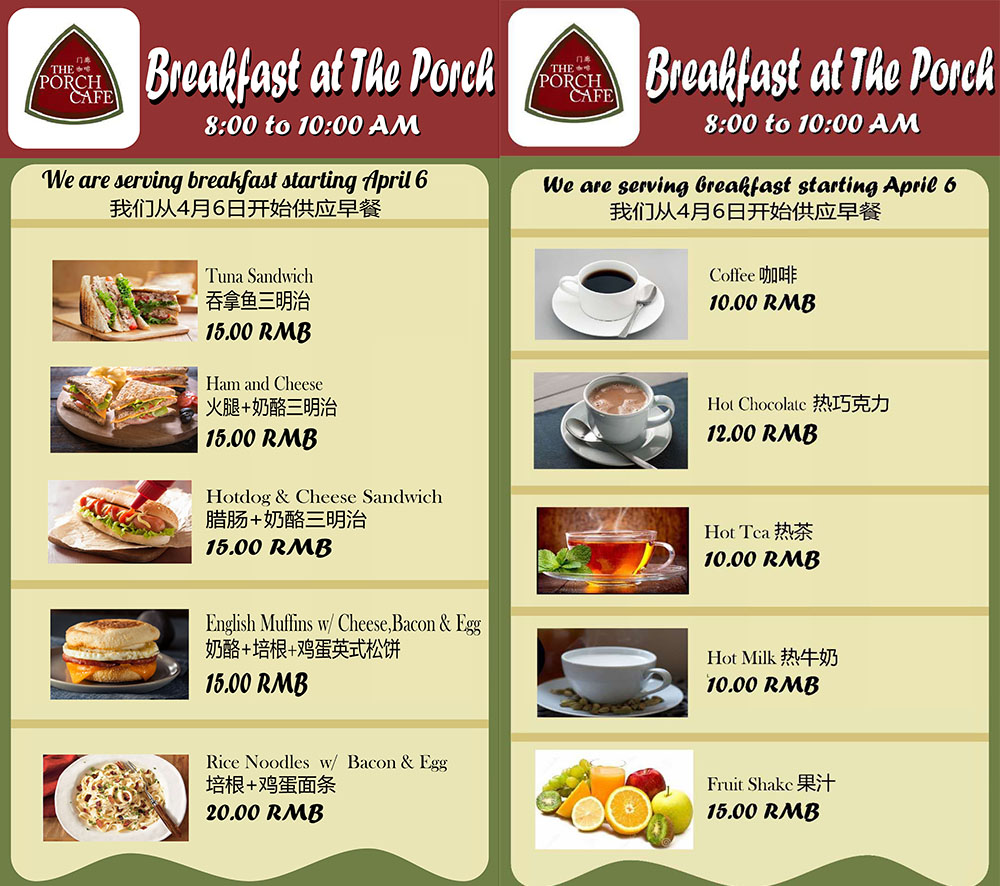 Diody tells us that the menu is in the initial launch phase and we can expect more items to be added to the menu soon.
At present the menu mostly consists of sandwiches and as schools are due to start the new semester and most people are returning back to work, they thought it was important to release a breakfast menu for customers to grab whilst on the morning commute.
Expansion into downstairs
Prior to the expansion of the first floor, the Porch was just based on the second and third floors and it wasn't easy to attract new walk-in customers from the street. Now with the downstairs space, they expect to turn more passers-by into regulars.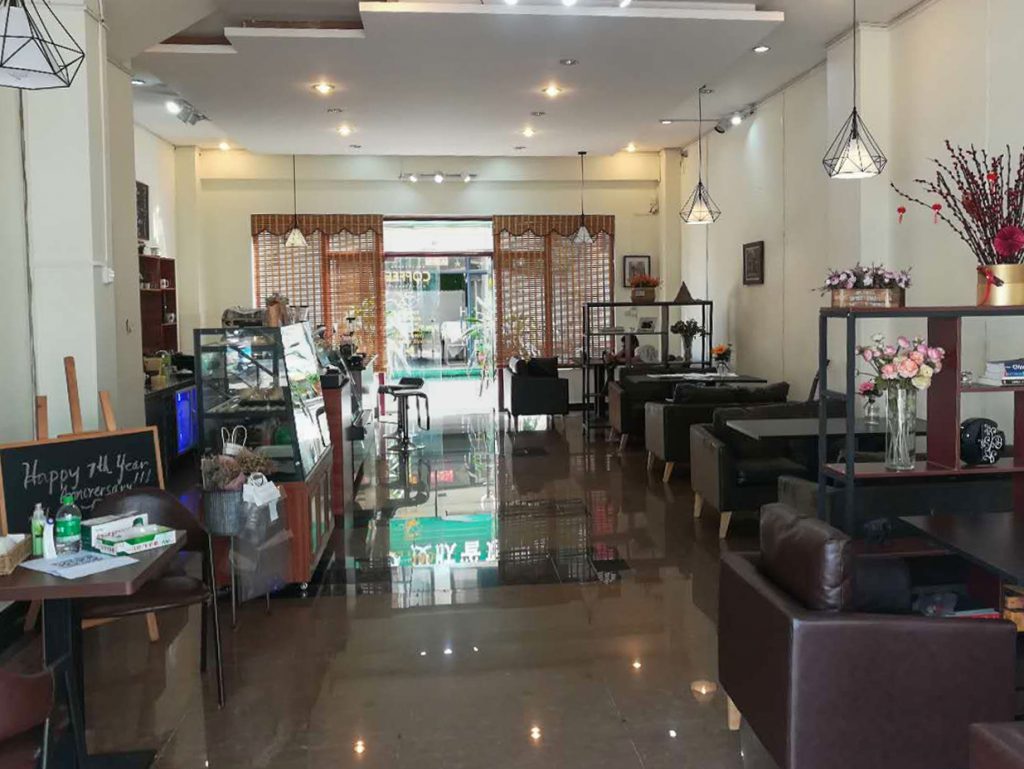 The larger downstairs area was opened on January 18, 2020, and gives customers more space to meet up with friends, study or work, unlike before when their upstairs seating was limited.
The second and third floors remain open, so customers have three different choices of seating environment at the Porch. A bright open-spaced coffee shop on the first, a cosy warmly lit dining room experience on the second and a quiet space to study on the third.
Recommended dishes for first-timers
Lena always recommends the lamb burger for her ex-pat customers and for Chinese customers who don't have much experience with western dishes she recommends the lasagna.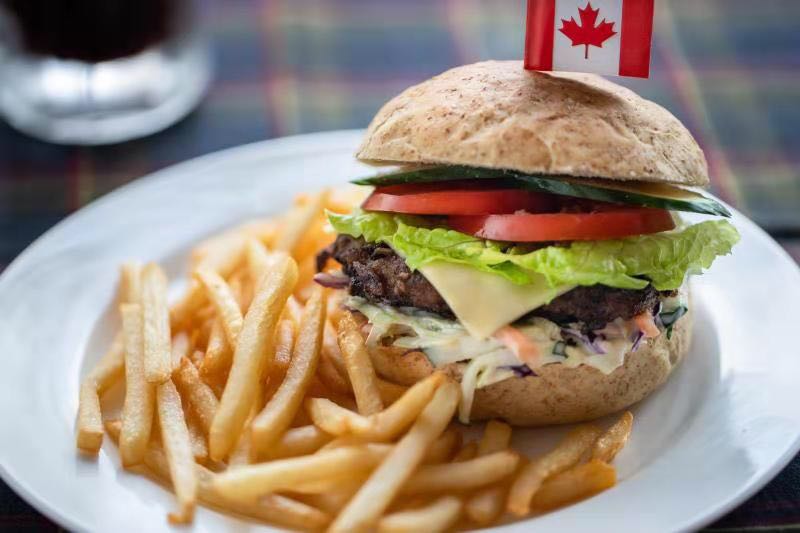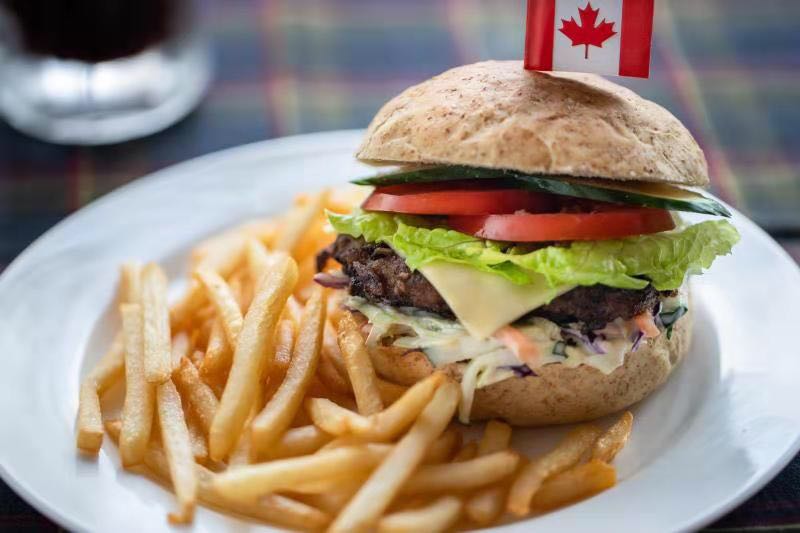 Diody also recommends trying the pizza and lasagna. The two dishes are made by him from scratch.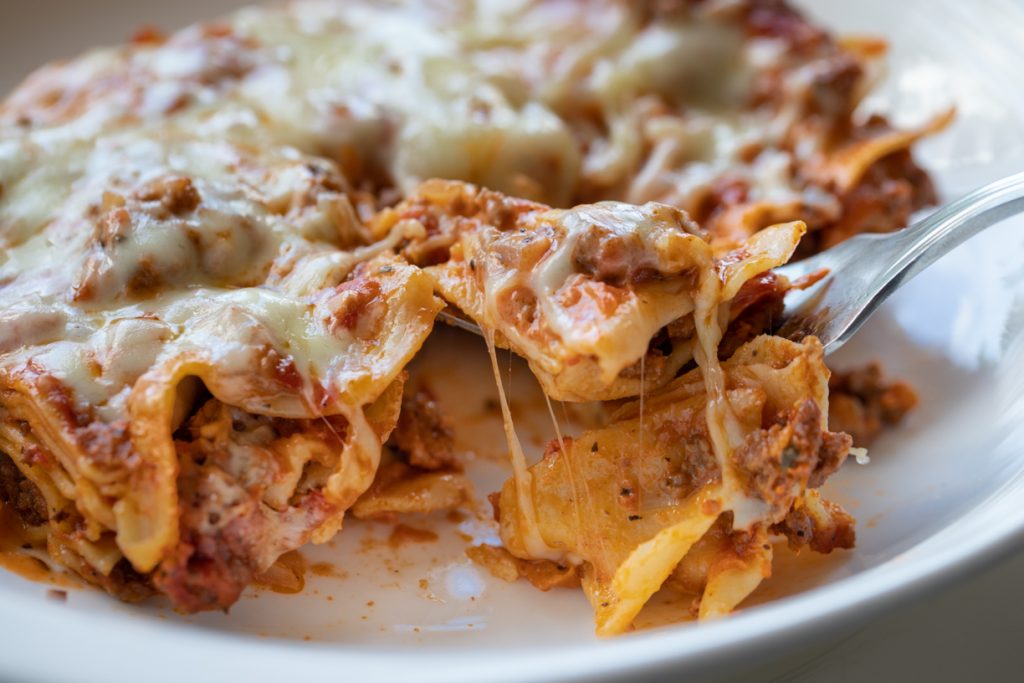 Related article: A home-cooked style dining experience in Haikou
Tropicalhainan.com launched it's official mini programme and WeChat account, scan the Qr code to keep up to date with news, sports, entertainment, travel, opinion and more.