Oct 27th, the Haikou Epidemic Prevention and Control Headquarters announced that Haikou City will continue to carry out nucleic acid screening throughout November, and all citizens and tourists should complete nucleic acid testing at least once every three days.
From November 1st, there will be a 3 day nucleic acid screening cycle. The daily nucleic acid detection time is 08:00-19:30.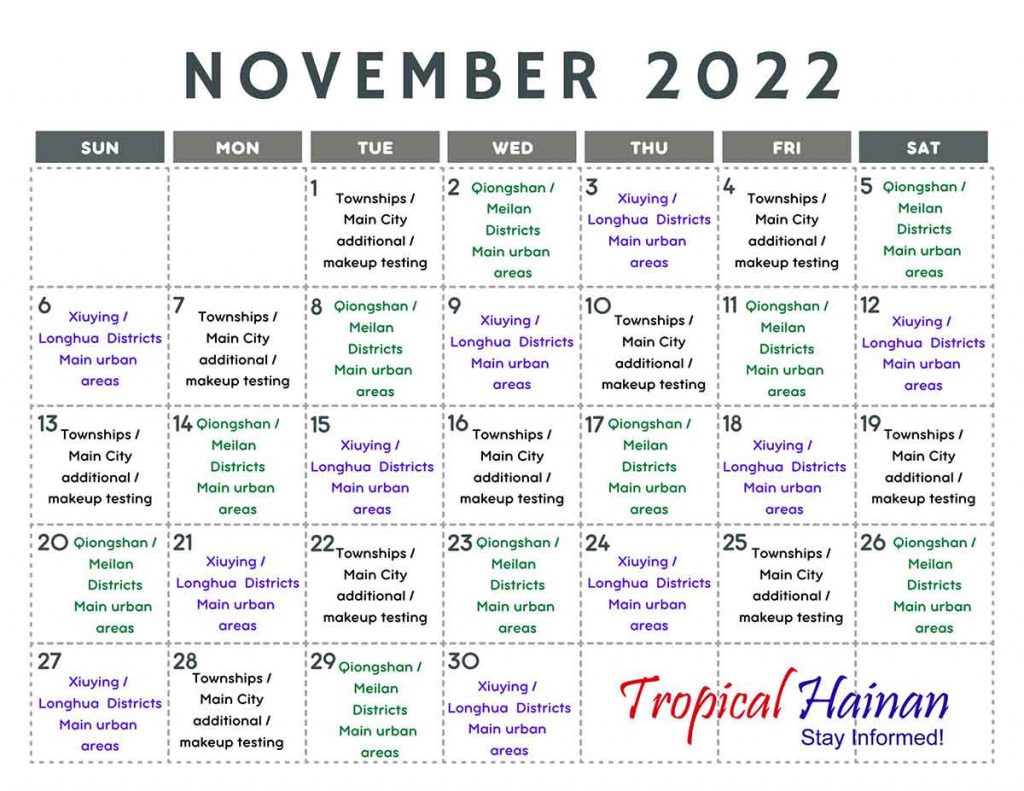 For days where the city (district) does not carry out nucleic acid screening in your area, the city's nucleic acid sampling kiosks will provide normal convenience services. The daily nucleic acid testing time is 08:00-12:00, 16:00-21:00.
How to find a realtime map of COVID-19 testing locations in Haikou and find the least busy line
People can view the realtime on-site queuing situation through the "Nucleic Acid Collection Points Map" "核酸采集点地图" in the "Healthy Haikou" WeChat mini program, ("健康海口") so as to save you time.
Step 1, search for 健康海口 in wechat mini programs
Step 2, open the mini program
Step 3, allow the mini program to access your location
Step 4, you can get a realtime snapshot of the testing line
Step 5, you can see a map of all sampling locations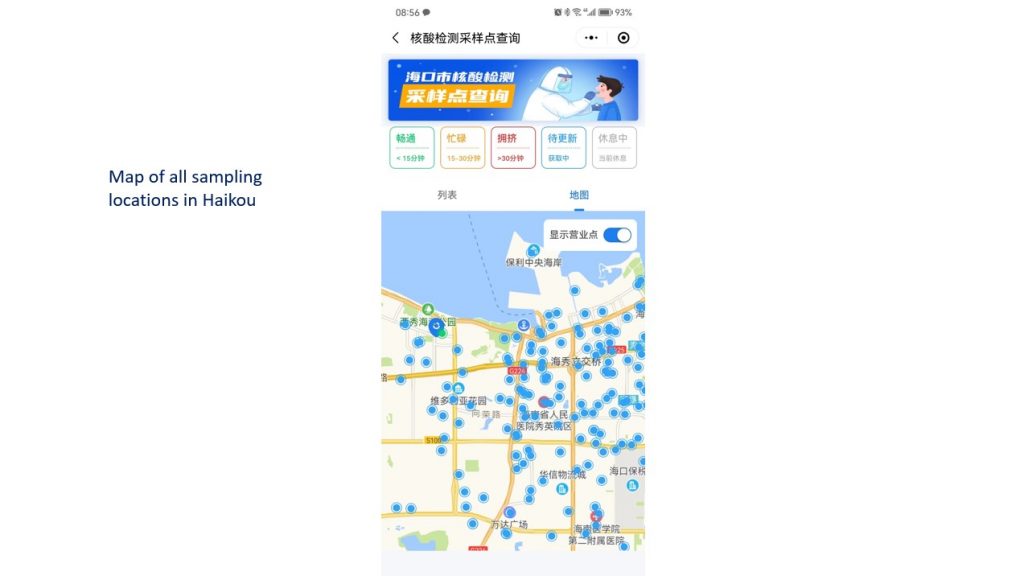 If you find this useful, please share!
Related article: Hainan's 53-million-yuan tourism consumption coupons will be issued from October 27th
If you would like to make a comment, compliment or complaint about any aspect of living or working in Hainan Island, we'd love to hear from you. We pass all communications on to the relevant services. Please keep it polite and to the point.