On October 25th, the Provincial Department of Tourism, Culture, Radio, Television and Sports announced that Hainan's 53-million-yuan tourism consumption coupons will be officially issued at 9:00 on October 27th, and the event will continue until December 31st.
The coupons will be issued on a rolling basis at 9:00 every day. If the consumer coupons are not used, they will be invalidated after two days. The coupons will be withdrawn and re issued, which will enable more people in need to enjoy the benefits, effectively avoiding a situation whereby the coupons are not used, improving the write off rate.
Scenic area coupons are divided into 4 categories: 20 yuan for over 40, 40 for over 80, 50 for over 100, and 100 for over 200. Hotel consumption coupons are divided into 3 categories: 175 yuan off over 350 yuan, 350 yuan off over 700 yuan, and 600 yuan off over 1200 yuan. Tourists can basically enjoy a 50% discount after receiving travel coupons.
Tourists who book Hainan inbound and outbound air tickets on the Hainan Airlines APP and pay with UnionPay QuickPass can enjoy discounts of 200 yuan and 25 yuan, on a first come, first served basis.
UnionPay, together with ABC, Bank of China, Haikou Rural Commercial Bank, Minsheng, Shanghai Pudong Development Bank, CITIC and many other commercial banks, allow consumers to use UnionPay to scan codes at duty-free shops across the province, and get a discount of up to 300 yuan.
1. How to get the coupons?
Visitors can log in to the UnionPay QuickPass APP and enter the coupon collection activity area from 9:00 to 23:00 every day to receive tourist coupons for scenic spots and hotels.
After receiving your coupon, you can go to "Cloud QuickPass – My Rewards – My Tickets" to view the received coupons.
Consumption coupons are issued in three phases according to the principle of "daily rolling issuance, valid within two days, and returned for reissue after expiration".
Each person can receive 1 consumption coupon per application up to a maximum of a full set of 7 consumption coupons.
Quantitative consumption coupons will be rolled out at 9:00 a.m. every day until all are sold out. Coupons are valid from the date of collection to 23:59:59 the next day, and will be invalid after expiration.
2. How to use the coupons?
Only one coupon can be used for one order, and multiple coupons can be used for multiple orders, and so on. In the event they are unused, the written-off coupons will be automatically returned to the UnionPay fund pool.
(1) Hotel coupons (online)
Tourists who have successfully obtained Hotel coupons can book hotels in Hainan before December 31st, 2022 at designated online travel booking platforms (OTAs), (Ctrip, Tongcheng, Tuniu, Mafengwo, Qunar, etc.) and pay and write off the consumption vouchers through UnionPay QuickPass online payment.
(2) Scenic area coupons (online + offline)
Online: Tourists who have successfully received coupons can book tickets for scenic spots in Hainan before December 31st, 2022 using designated OTAs (Ctrip, Tongcheng, Tuniu, Mafengwo, Qunar, etc.) and pay online via UnionPay QuickPass.
Offline: Tourists who have successfully obtained consumption coupons can present the UnionPay QuickPass "payment code" when purchasing tickets at the ticket office of the scenic spot before December 31st, 2022.
Related article: The 6th Hainan Provincial Games Surfing Competition will be held from November 6 to 8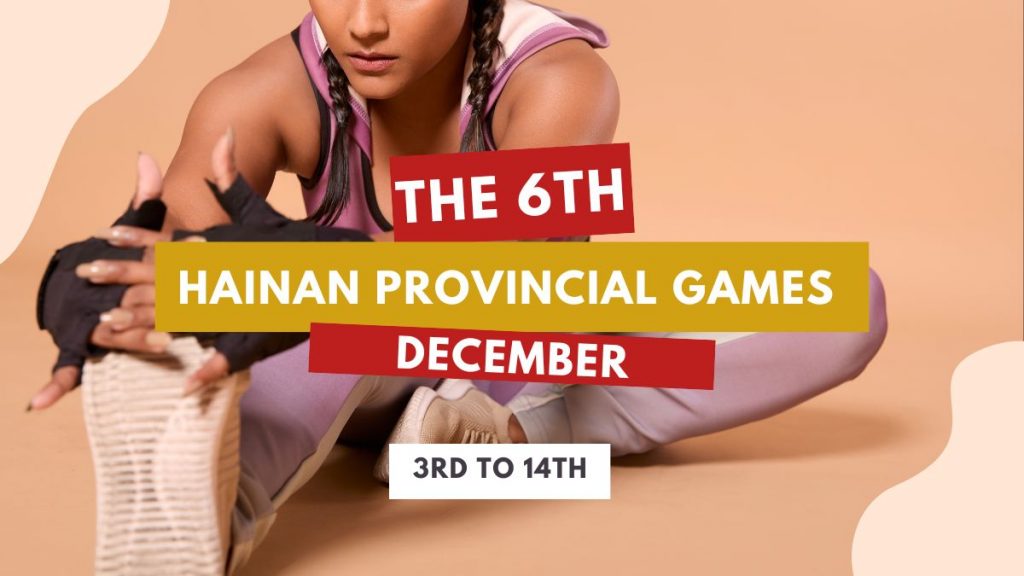 If you would like to make a comment, compliment or complaint about any aspect of living or working in Hainan Island, we'd love to hear from you. We pass all communications on to the relevant services. Please keep it polite and to the point.