Smartphones to be banned for primary and middle school students
Smartphones to be banned for primary and middle school students
The Ministry of Education General Office has issued a notice on strengthening mobile phone management for primary and middle school students.

The notice states that primary and middle school students are no longer allowed to bring personal mobile phones to school.

If there is a real need, a written application must be submitted with the consent of the parents. After entering the school, the mobile phone will be kept by the school and it is forbidden to be brought into a classroom.

In December 2020, Haikou Lingshan Middle School carried out a surprise inspection of second-grade students and confiscated more than 20 mobile phones.
The confiscated mobile phones were then sealed and managed by the grade office. At the end of the semester, parents were then able to collect them on their behalf.
It is understood that Haikou primary and secondary schools provide an office telephone, or have set up public phones for classrooms and dormitories.
They also allow students to carry the button style keyboard phones or telephone watches but not smartphones in order to meet the daily needs of students.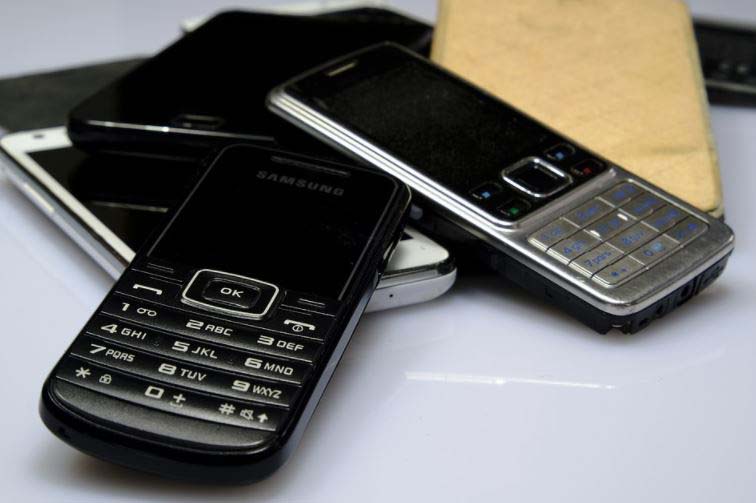 "Each class has set up three public telephones, one is in the classroom and the other two are in the boys and girls dormitories," said a senior third grade director from Haikou Ma Ying.

If a student has a special situation and often needs to talk to their parents, they can apply to the class teacher in charge and with approval, the student can bring the button style phone to school

Wu Daojiang, deputy director or Haikou No.4 middle school
He suggested that parents pay should more attention to the management of their children's use of mobile phones. They should guide the children to use mobile phones properly at home and should not let them overindulge or give in to their children's unreasonable demands.

Zhao Zhizhong, dean of the Academy of Geography and Environmental Sciences at Hainan Normal University has suggested that authorities should enact legislation as soon as possible to ban children under 16 from using smartphones.

As for students' needs of studying with an intelligent device, he suggested that it can be achieved in other ways.

For example, students can study English on CD-ROMs or, if they really need the Internet, they can use computers.

Yang Benke, a teacher in the international department of Hainan Overseas Chinese Middle School, believes that in the era of technology, children should not be completely isolated from information technology.

He suggested that the relevant departments, especially mobile phone operators, with the cooperation of parents, have the ability to block students' mobile phone signals at different times according to the registration information of students' mobile phone cards, in addition to designated websites and numbers.

So when students do need to study, they can search online for learning materials at the right time, without interrupting their normal learning needs or emergency communications.
Related article: 2021 Public Holidays Announced
Tropicalhainan.com launched it's official mini programme and WeChat account, scan the Qr code to keep up to date with news, sports, entertainment, travel, opinion and more.