Summer 2017, both Jake Canning and I decided to go on a round Hainan road trip by motorbike, 14 locations in 14 days. Although I have lived in Hainan for close to nine years now, it's safe to say that there are still many, many places left to explore.
One of my favourite stop-overs on the trip was in a small little village in Bo'ao called Pei lan village on the east coast in a hostel owned and run by Mr Liang called "The Laughing Fishing House Hostel". What made this visit so special was not so much the actual hostel (although it was fantastic to stay in a traditional old Hainanese house), but the warmth and friendliness of our hosts and the glimpse it gave us into traditional Hainanese life.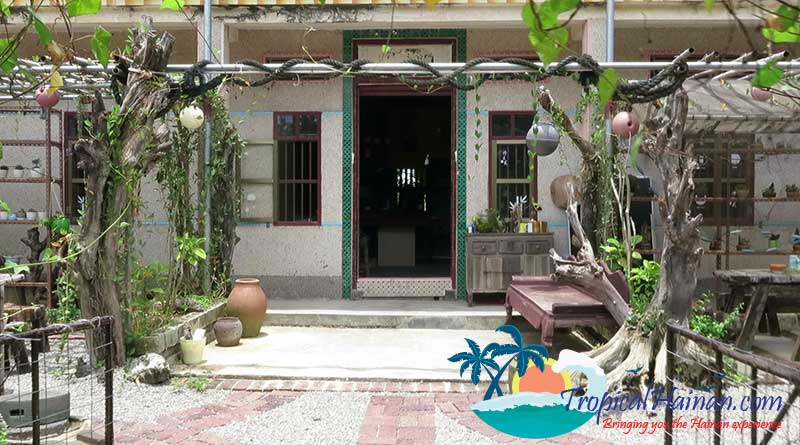 One of the objectives for the road trip was to see as much of traditional Hainan as possible, and even better if we could take part in traditional or cultural activities, so you can imagine our delight when Mr Liang offered to take us traditional fishing for an afternoon.
At about four o'clock as the heat from the tropical sun started to wane, we set off for the river and the boat which would take us to our fishing location.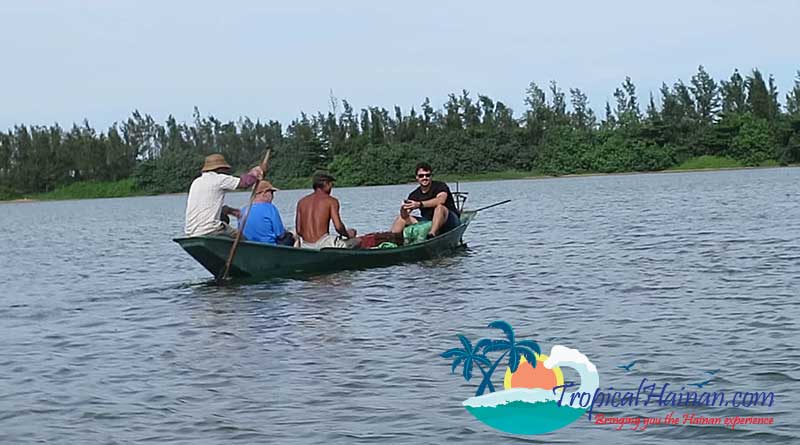 Being so close to the estuary the water here is salty and teeming with sea life. Traditional river fishing in Bo'ao is done with nets, a fisherman holds one end of the net anchored in one spot while another drifts down river in a small boat feeding it out as he moves along.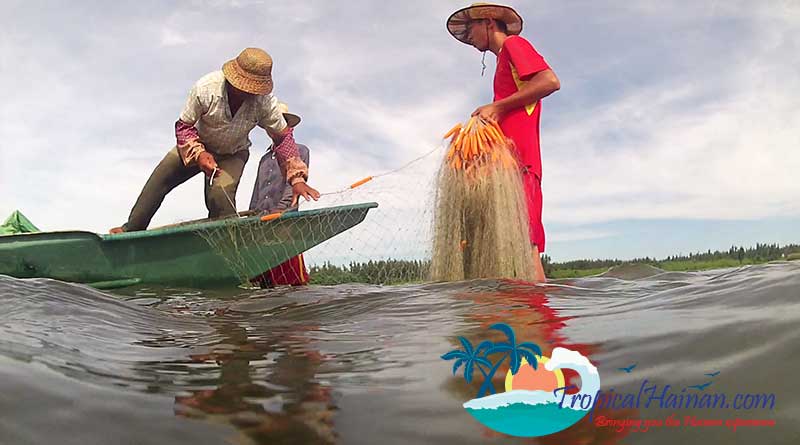 When the last of the net is fed out he'll take his end around in a wide arc back to the starting point and both fishermen start to pull the net in.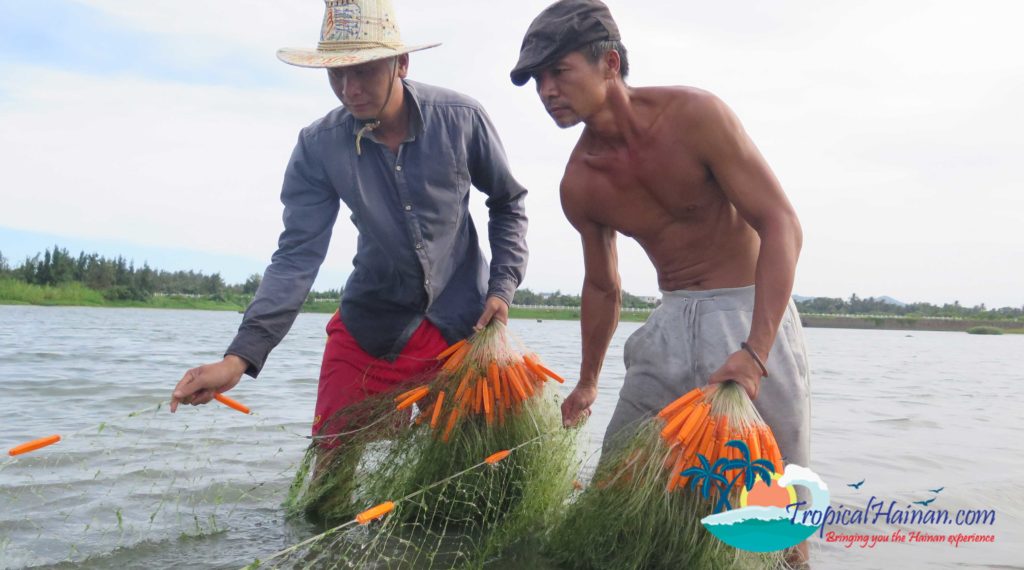 It's tough work and a large fish haul is not always guaranteed, but even on scarce days there is still an abundance of shell fish and crabs to be had.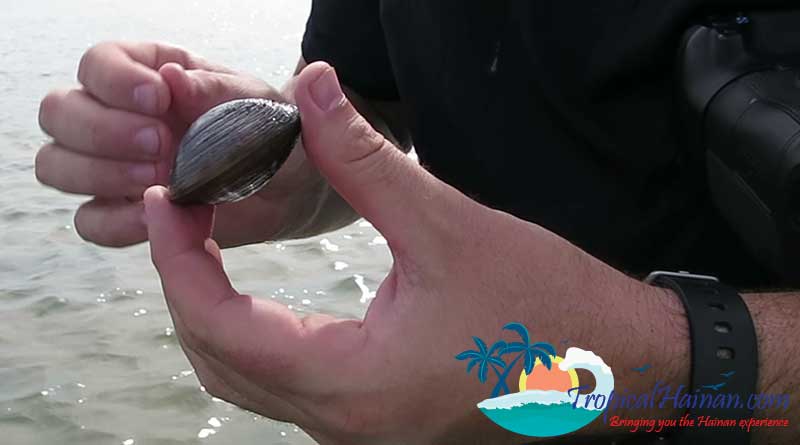 Two hours later, with our catch safely on board we headed back to the hostel where our host offered to cook us evening dinner. While we waited we were taken on a tour of the ancient village, where we met some of the old ladies shelling fish from the days catch.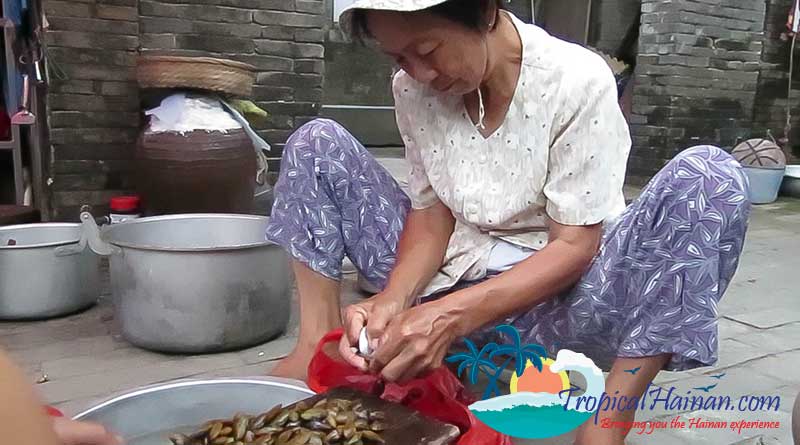 The family ancestral home is a more than 100 years old, dating back to early last century and quite unique in Bo'ao. Hailing from Indonesia, our host's, wife's grandfather sent money back home to Hainan and had the house built in Indonesian style. By today's prices (with each brick costing 5 Yuan) for the bricks alone it would cost half a million yuan, quite an impressive house in its day.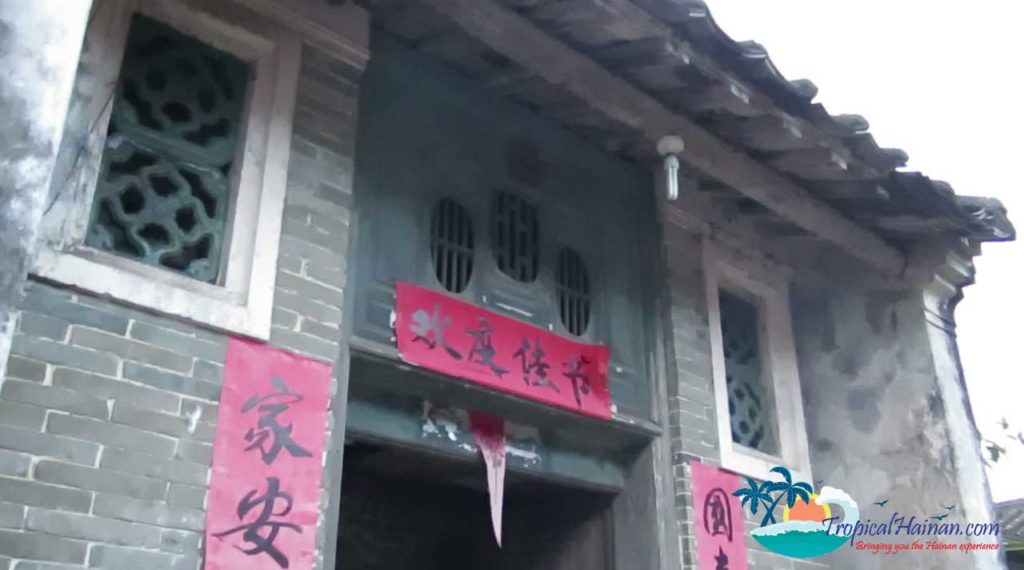 Back at the hostel we were treated to a sample of the culinary delights to come. There's no actual name for the snack and I never found out if it's local to the area or just the hostel. It's potato mixed with either seafood or if you have a sweet tooth coconut, all wrapped up in a mulberry leaf, and it's fantastic.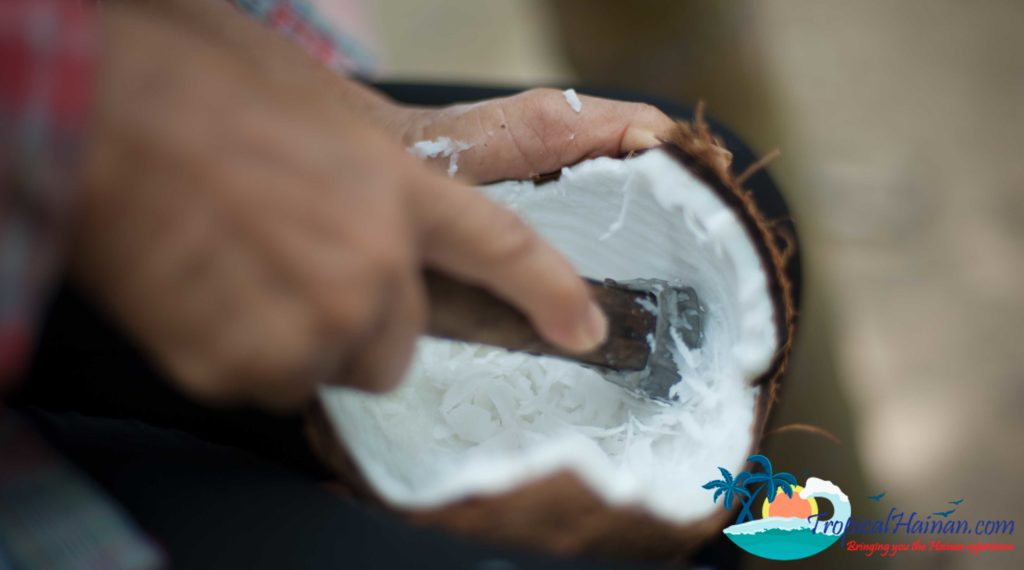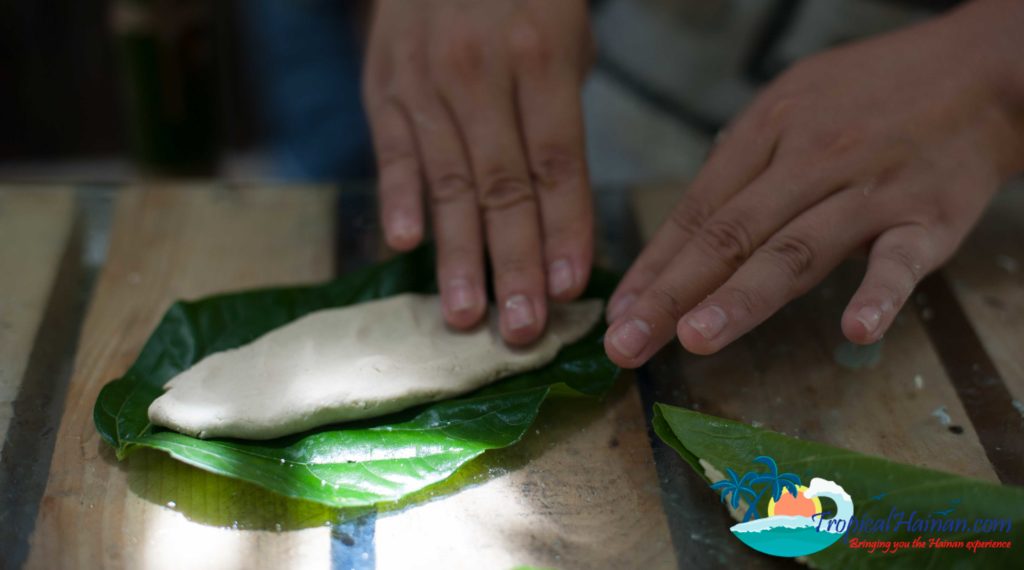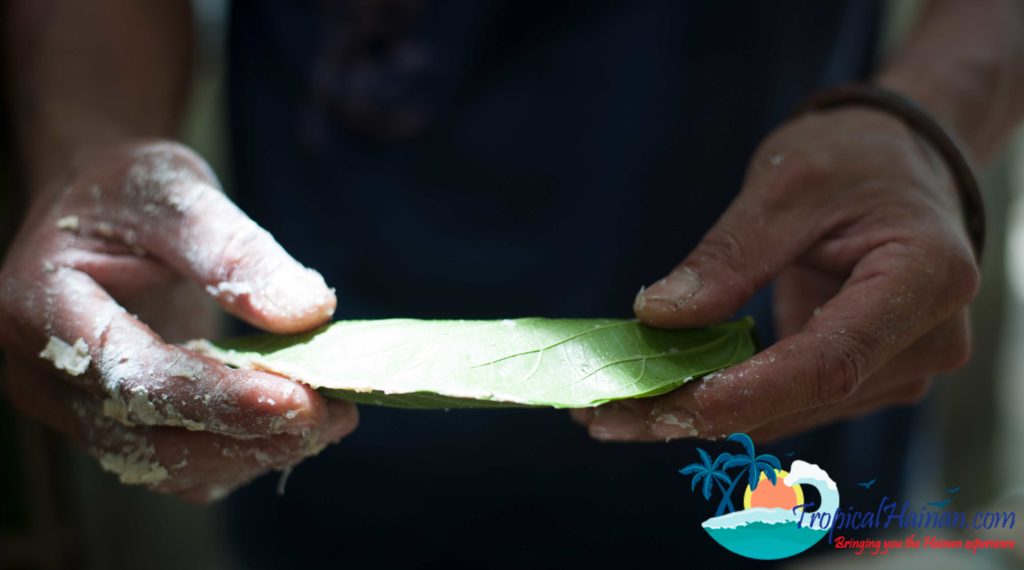 While we were snacking away our host's father paid us a visit, a spritely gentlemen who loves pottering around, and offered to give us a tour of his home. He is forever doing art and craft work and insisted on giving us calligraphy lessons, which we really enjoyed.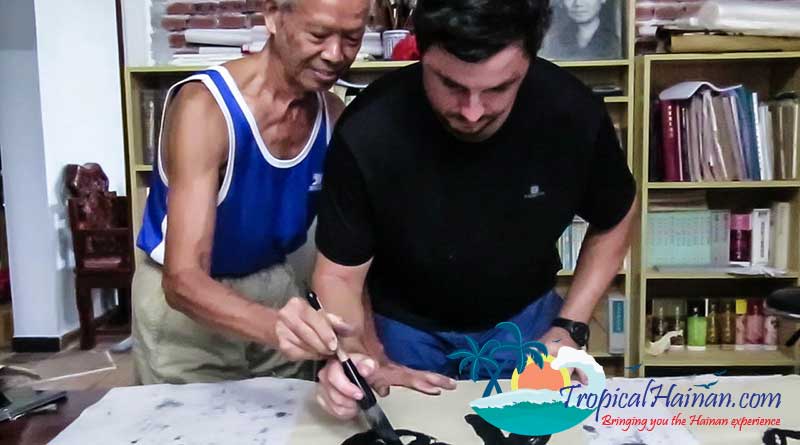 Later that evening as the sun went down we all gathered on the open air rooftop dining area and were treated to (what I still maintain) was the best seafood meal I have ever had. Lobster, giant shrimp, shellfish, squid and more all exquisitely cooked to perfection with the right amount of pepper and spice washed down with home brew beer.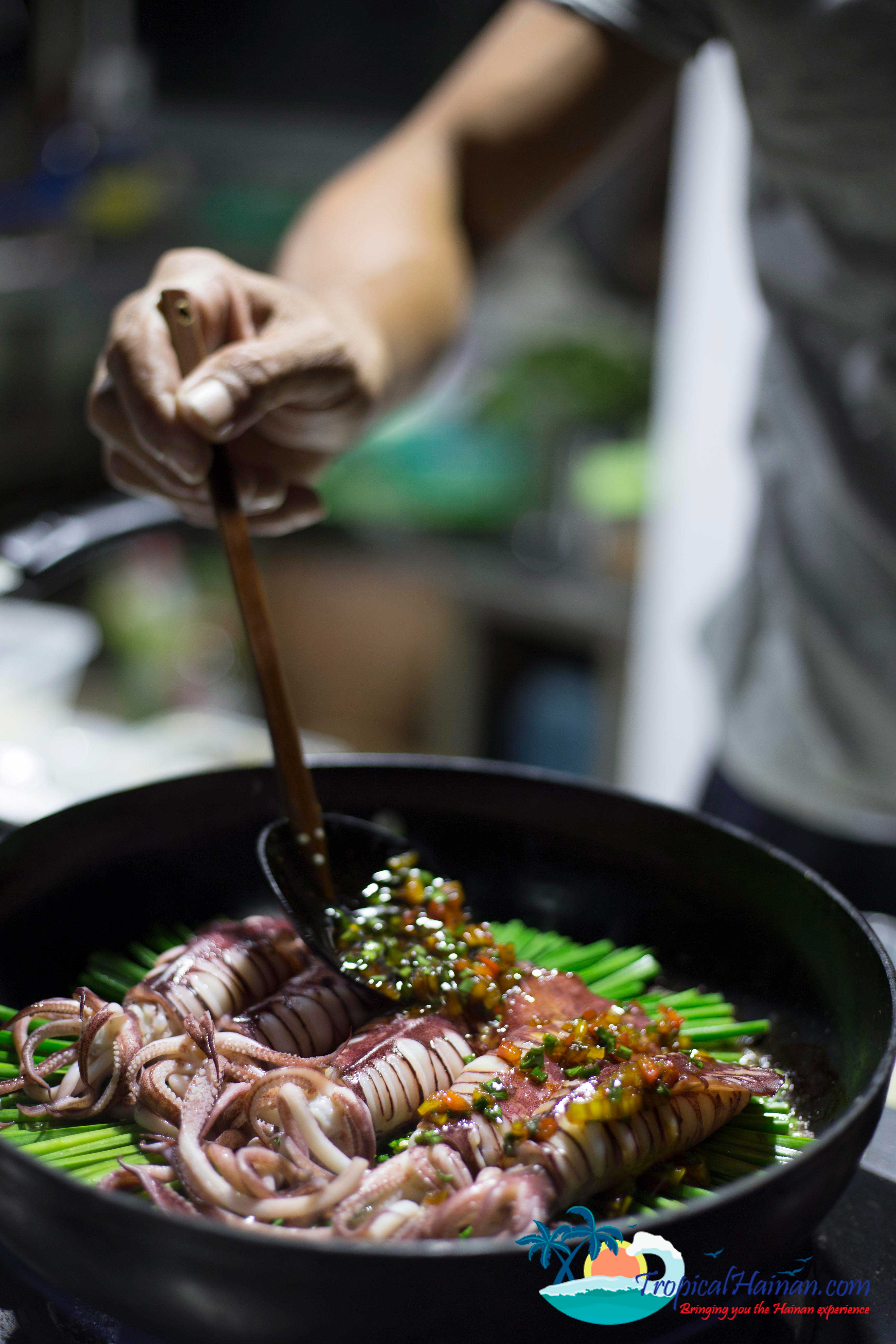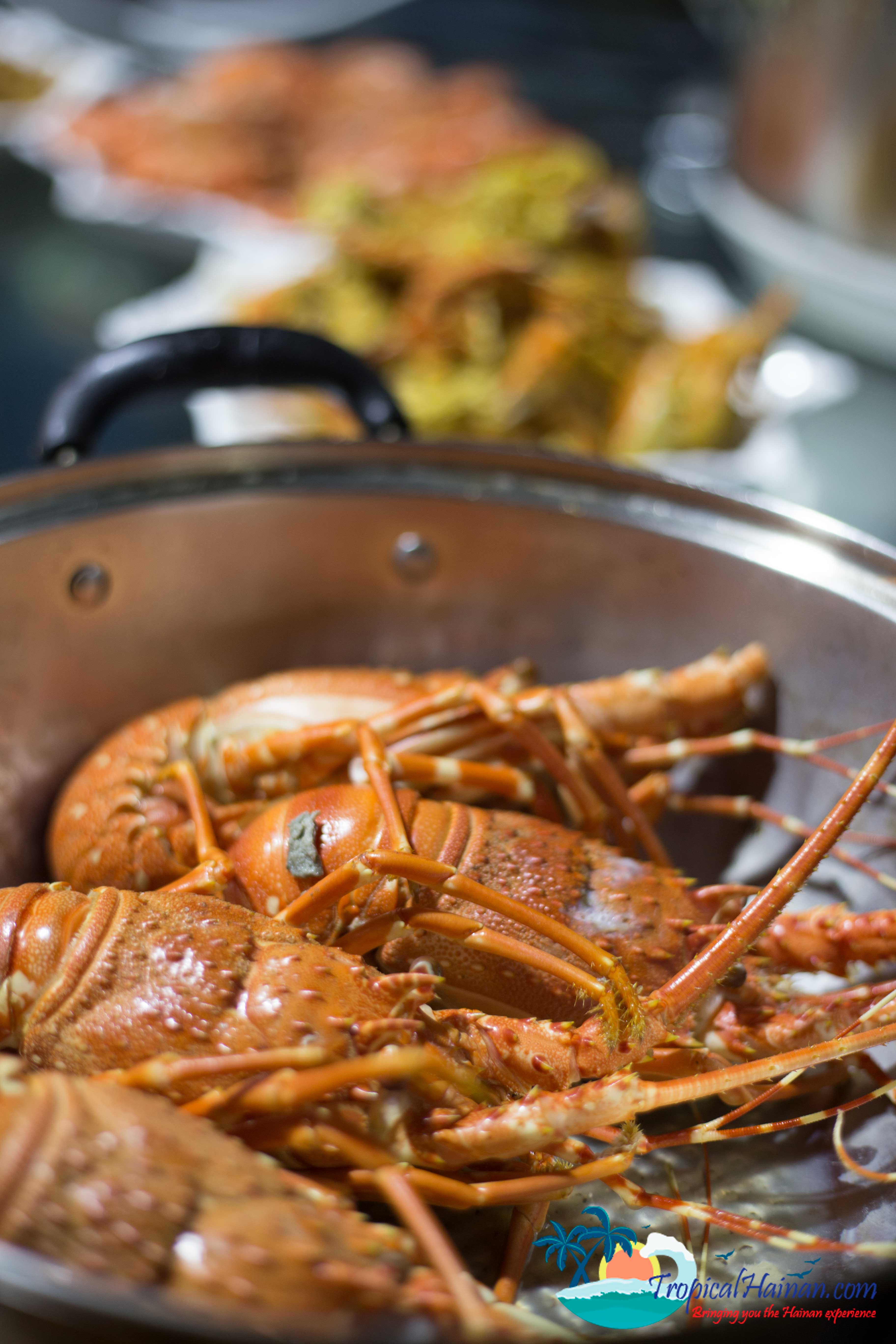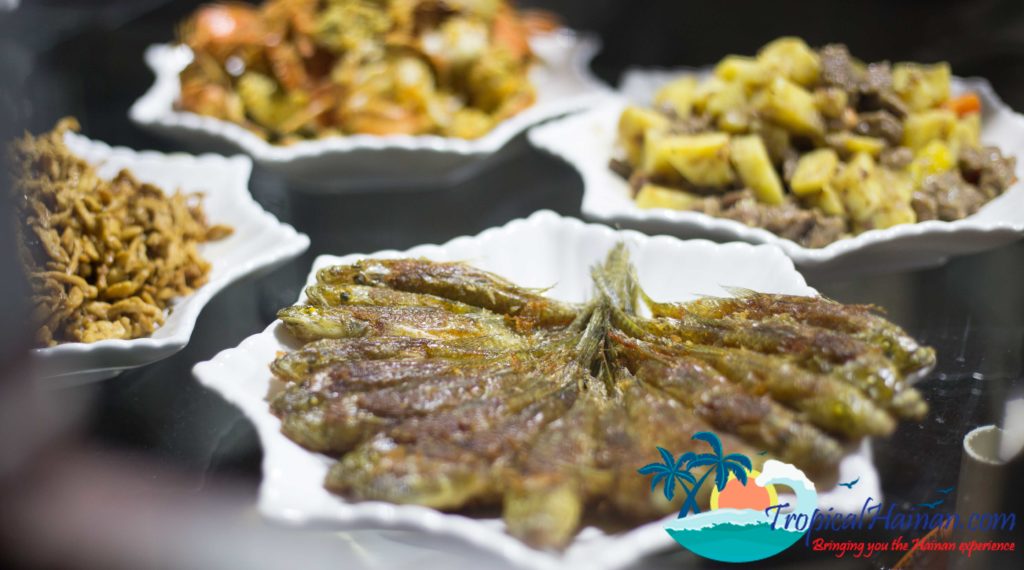 There are many fantastic hostels and family run B&B's in Hainan, some of my favourites are the 517's but I have in all of my travels, both here and abroad, not found anything that comes even close to The Laughing Fishing House Hostel for sheer hospitality and making guests feel welcome. If you're in Bo'ao it's definitely recommended 10/10.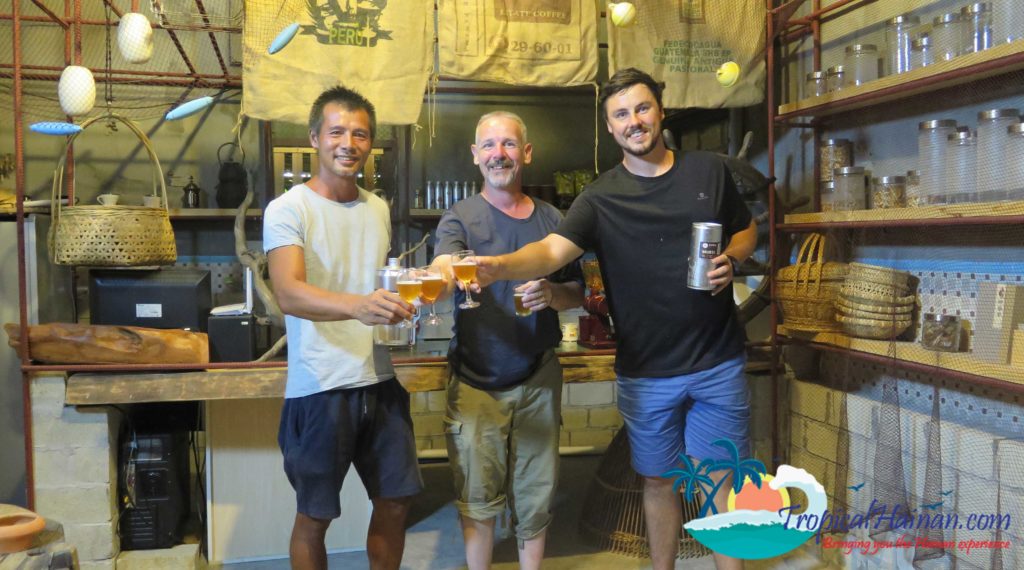 To Contact the laughing Fishing House Hostel you can contact Mr Liang on
博鳌镇培兰村6队传道笑渔家乐 18100960001 or 13078968688