West Fish leather crafting in Haikou
This week we met up with Li Xu, an expert leather crafter from Wanning, Hainan. We spent the morning at Li's studio to learn more about his passion for leather craftsmanship.

In 2016, Li Xu ordered a handmade leather bag from a friend who also likes leather crafting.
Receiving the bag first sparked his interest in handmade crafts. He felt that the newly ordered leather bag was delicate and in design and the fact that it was handmade made it more meaningful.

From then on, he developed a strong passion and interest in leather products and began to collect all kinds of leather crafting information from the internet. He ordered tools and raw materials and began to practice at home.
West Fish workshop
Shortly after finding his passion for crafting, he opened his own workshop. He called the store "West Fish" which used to be a nickname given to Li by friends after he started making handcrafts. In the early days, the studio was set up in his friend's café.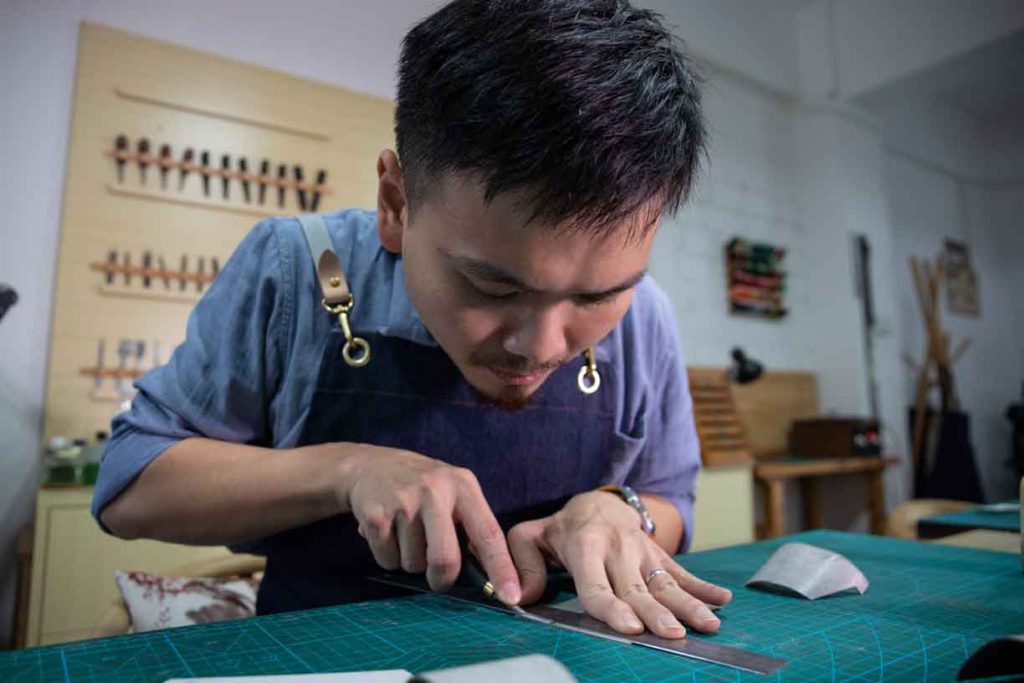 The West Fish workshop now serves as a platform for people in Hainan who also share an interest in leather works.

The very first product he made was modelled on an old purse that belonged to his wife. He didn't have any assistance or guidance while making it, only a few self-taught courses that he found online.

It wasn't until two years later that he decided to practice and learn from a professional. Li went to Guangzhou to attend a 16-day course on leather crafting.

Li said, "If you want to make good handmade leathercrafts, apart from passion, it also takes a lot of patience and practice. You also need to know the basic knowledge and the journey is consistent trial and error".
Leather and tools
Most types of leather can be used for a wide variety of products. Customers can choose according to their own preferences.

However, some softer leather can be hard to hand-stitch, a firm leather might be more suitable because the softer material needs a gentler touch while making it.

There is a wide variety of tools used in leather crafting, but each one of them is important and has its own role in the process.
Production time
Using a leather passport case as an example, just a small case would need a 60 cm square piece of leather.
Production time for an item like this using firm leather usually takes 2 to 3 hours, using softer materials takes much longer, around 6 to 8 hours.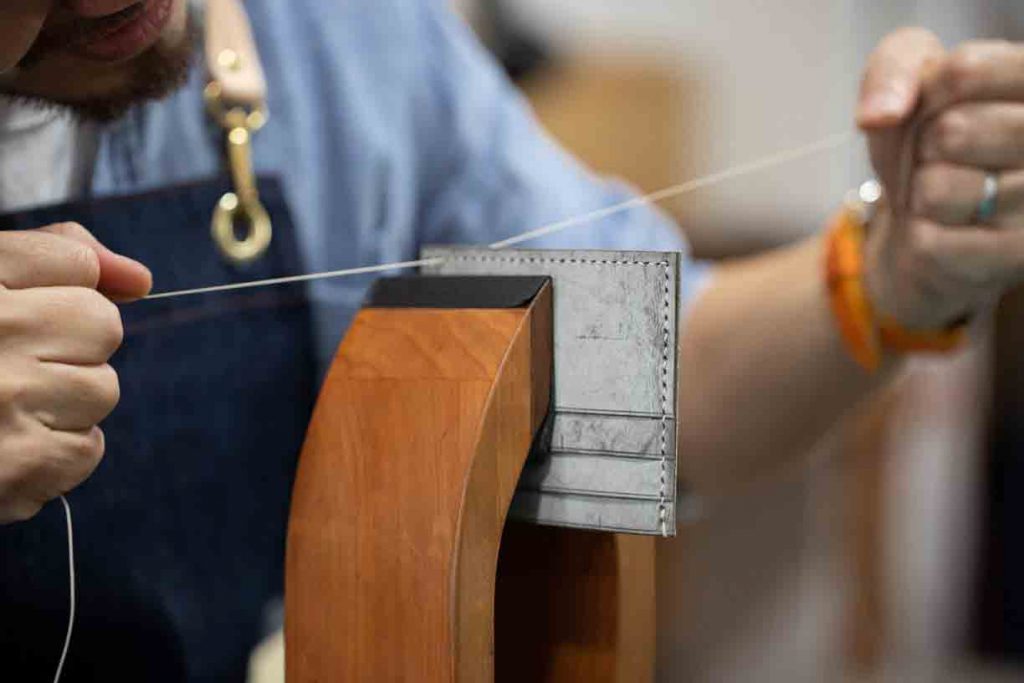 Crafting courses at West Fish
West Fish has set up handmade leather crafts courses. Li Xu hopes to encourage more people who also like leather products or handmade craft to join him to learn and create together.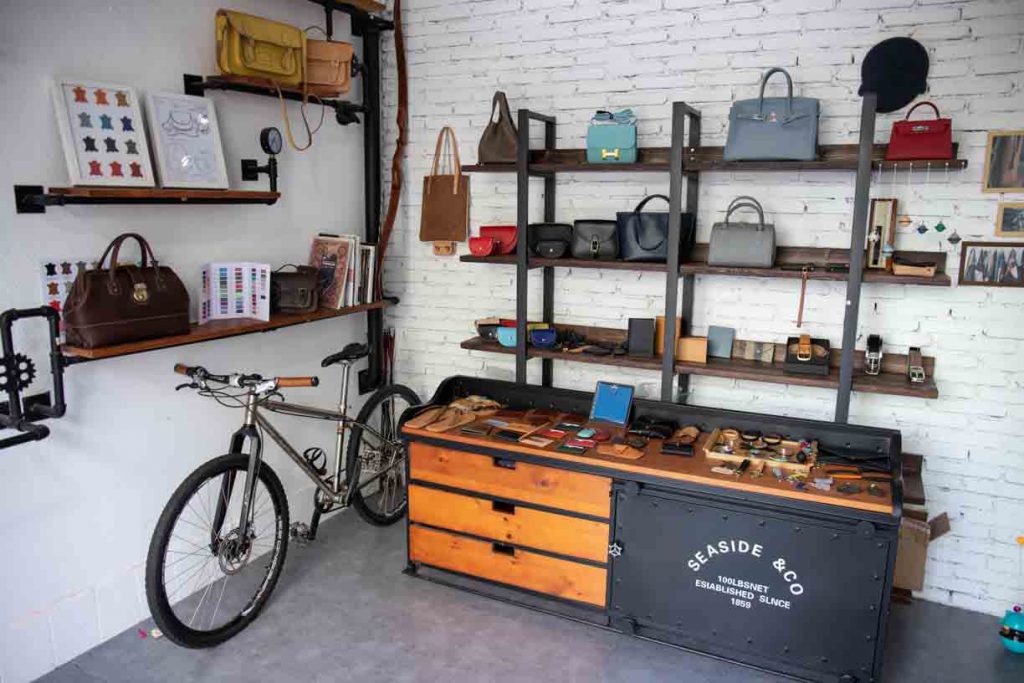 Li tells us that if non-Chinese speakers are interested in taking part in one of the courses, communication will not be a problem, because most of the production process will be body language communication. You can also bring a friend who can help translate or use translation software.

It's better to order one week in advance for bigger and more complicated products because some of the material might need to be ordered from the factory.
Contact
For more information on West Fish workshops you can contact Li Xu via Wechat.

Wechat ID: lixv639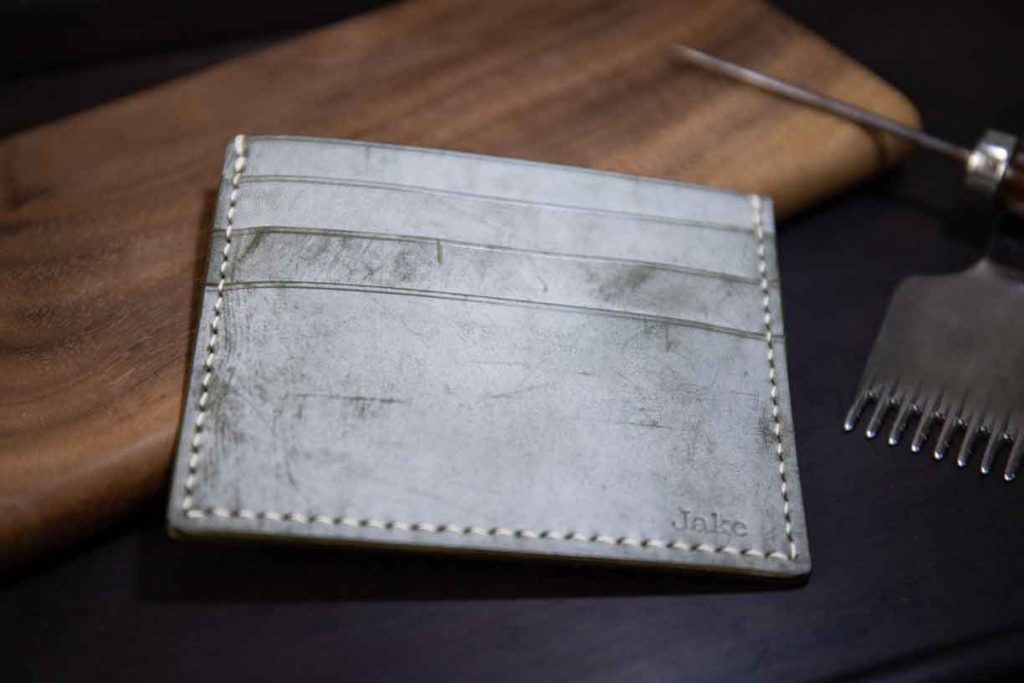 Related article: Urban sketchers Haikou – The best way to explore the city
Tropicalhainan.com launched it's official mini programme and WeChat account, scan the Qr code to keep up to date with news, sports, entertainment, travel, opinion and more.