What are the unique advantages of the Hainan free trade zone?
Currently, China has 12 pilot FTZs, so what are the unique advantages of the Hainan free trade zone?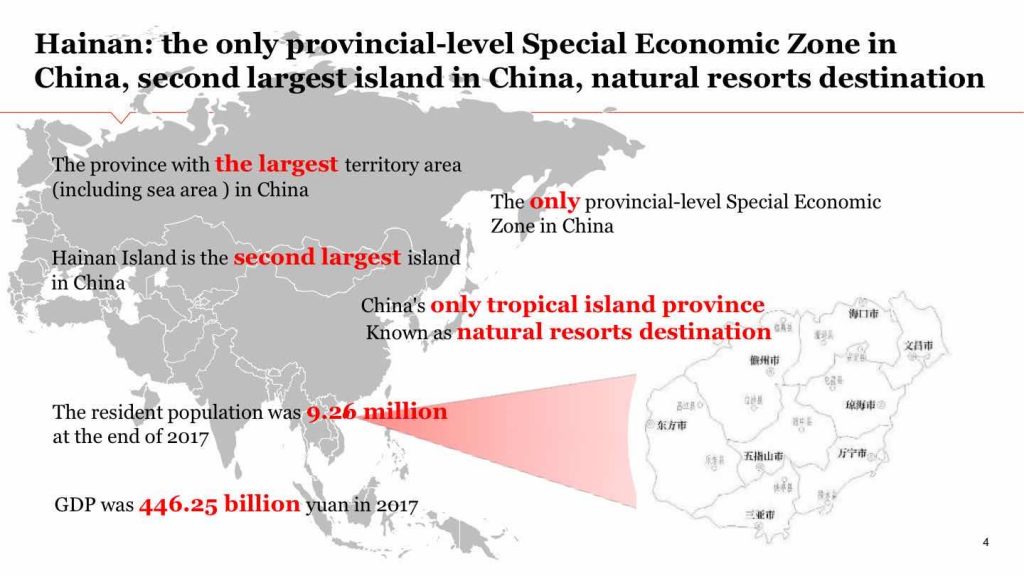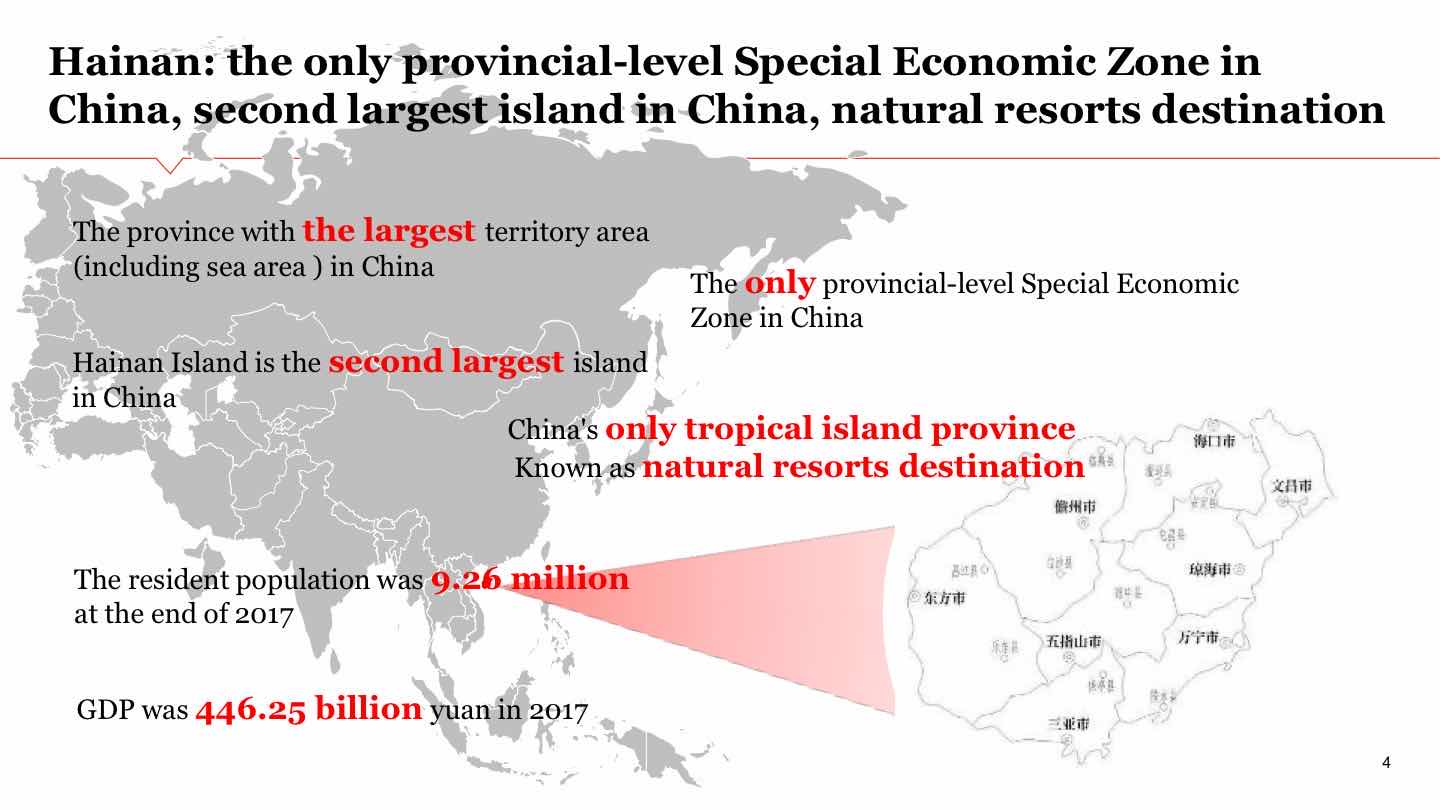 According to Vice Minister of Commerce Wang Shouwen during a briefing on the blueprint for the Hainan FTZ "The whole island will be an FTZ, which will distinguish Hainan from the rest."
The 35,400-square-km Hainan FTZ is 27 times the size of the other FTZs on the mainland. It is 49 times the size of Singapore and nine times that of Dubai.
According to one official, "Turning such a big area into an FTZ is a rare move," "it will be good for integrating the reform mechanism, building more intricate and advanced modern industrial systems and promoting the overall opening of Hainan."
To attract big companies to set up their headquarters in Hainan, the local government has designated the 298-square-km Jiangdong New District in Haikou, capital of Hainan, a business area.
By the end of November 2018, the government had signed over 200 agreements with different enterprises, 21 percent of which were foreign investors, and on January 1, 2019 the free trade account system, which provides enterprises a cheaper overseas financing channel, was launched.
Currently, sixteen state-owned enterprises, including China Travel Service Group Co., have relocated their headquarters to Hainan .
Hainan, long known for its tropical island vibe and clean environment draws on its strengths, when developing the blueprint for the Hainan FTZ, the government considered Hainan's characteristics and gave priority to healthcare services, tourism and green development.
Most importantly, the Hainan FTZ will upgrade to become China's first FTP.
Hainan enjoys 30 more preferential policies than the other FTZs. These bring extra benefits to its seed, healthcare, telecommunication, Internet, finance and marine economy sectors, opening them up to a much greater extent than any other FTZ in China.
As a result, the negative list for market access that specifies off-limits or restricted sectors to foreign investors in the Hainan FTZ is shorter than the national version.
A campaign was launched in 2019 to attract 1 million high-caliber professionals over the next seven years to Hainan.
Within five months, over 29,000 people, including 2,283 foreigners, moved to Hainan.
Shen Xiaoming, Governor of Hainan, hosted a job fair in Beijing on November 10th, where more than 370 Hainan enterprises offered nearly 7,500 jobs to top talents.
Last but not least, Hainan is optimizing its Internet Plus public service program and has launched a one-stop service platform.
Geographical advantage:
According to Chen Feng HNA Group chairman, "By 2022, Hainan Airlines will launch more than 40 new international flights that will depart from Hainan Province," along with the provincial capital – Haikou City, new flights will also leave from Sanya.
"This will bring the number of flights connecting Hainan with cities around the world to 100 and turn the island into an international transportation hub, which will serve more than 2 million tourists a year."
Hainan is strategically located for the South China Economic Circle, North Gulf Economic Circle, ASEAN Economic Circle and Southeast Asian Economic Circle. Haikou is one of 15 Coastal Ports on "the Belt and Road" with 30 shipping routes.
In 2017, cargo throughput was 101.126 million tons and container throughput was 1.636 million TEUs.
Flights from Hainan can reach Vietnam, Hong Kong, Macau, and the Pearl River Delta region within 1 hour, and the Philippines, Brunei, Thailand, Myanmar, Laos and Cambodia in 2 hours.
Singapore, Malaysia, Indonesia, India, South Korea, Japan, and the Bohai Rim area are all within 3 hours flight and many major commercial cities in Southeast Asia are within a 4-5 hour journey.
Related article: What is the Hainan Free Trade Zone, overview, opportunities and challenges