2020 public holiday dates released
​The state council has recently released the public holiday dates for 2020. Whether you plan to take time off to visit home, travel the island or go elsewhere, the dates are out for 2020.
1. New Years Day 1st January

2. Chinese New Year 24th – 30th January (make up workdays 19th January and 1st February).

3. Qingming Festival 4th – 6th April

4. Labor Day 1st – 5th May (make up workdays 26th April and 9th May)

5. Dragon Boat Festival 25th – 27th June (make up workday 28th June).

6. National Day and Mid-Autumn Festival 1st October – 8th October (make up workdays 27th September and 10th October).

Please feel free to share or print the calendar below.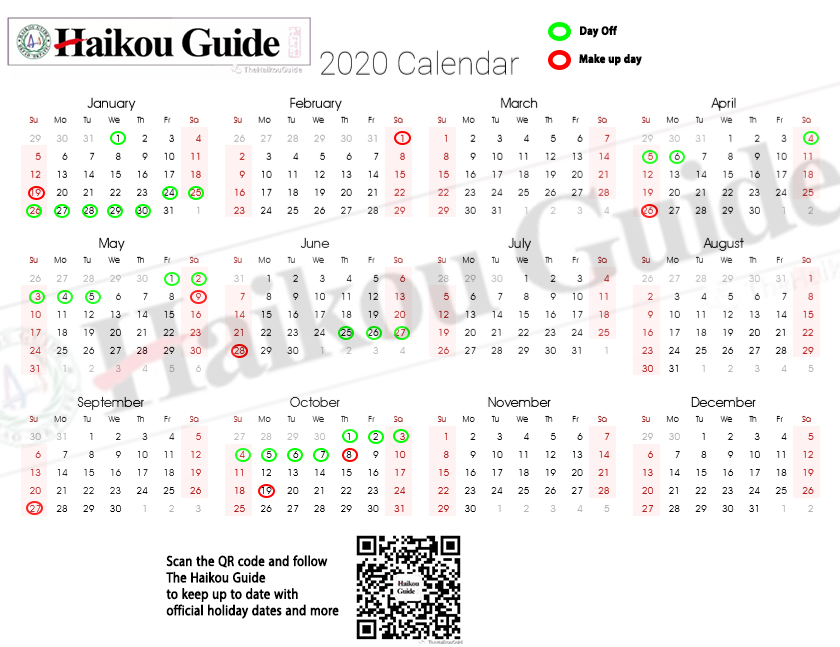 Similar Article: Stunning drone photos show the beauty of Hainan.