HAIKOU, HAINAN – In a recent announcement, the 2023 Tour of Hainan, the fourteenth edition of the prestigious international road cycling event, unveiled its grand return and upgrade at a press conference held in Haikou on September 13th.
Scheduled to take place from October 5th to October 9th, the race will kick off in Qionghai City and conclude in Sanya City, offering a total prize pool of $300,000 USD.
This edition of the race has garnered the participation of 20 elite professional teams from around the world. Among them are four UCI (Union Cycliste Internationale) professional teams, 14 UCI continental teams, as well as national teams from China and Mongolia, making up a total of 140 cyclists.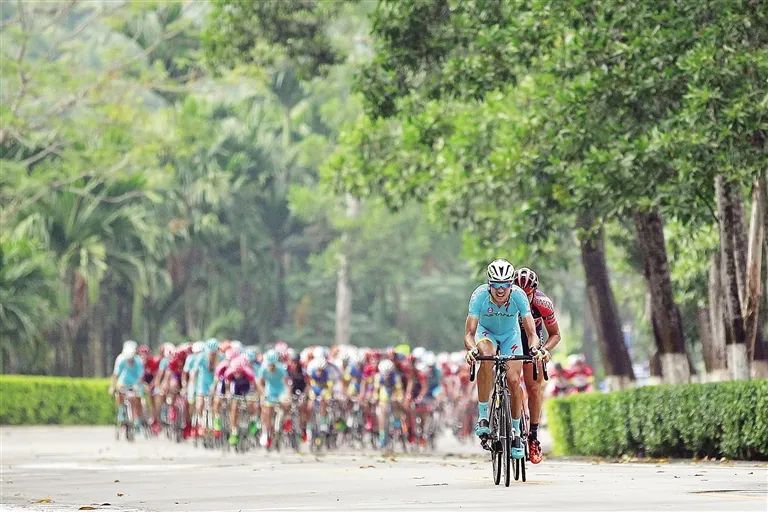 The race will cover a diverse range of landscapes over its 789.9-kilometer course, encompassing 11 cities and counties, including Qionghai, Wanning, Lingshui, Baoting, Wuzhishan, Qiongzhong, Baisha, Changjiang, Dongfang, Ledong, and Sanya. The race will be divided into five stages, with the first stage being a circuit race in Qionghai, spanning 92.6 kilometres, and the final stage from Changjiang to Sanya covering a distance of 212.1 kilometres.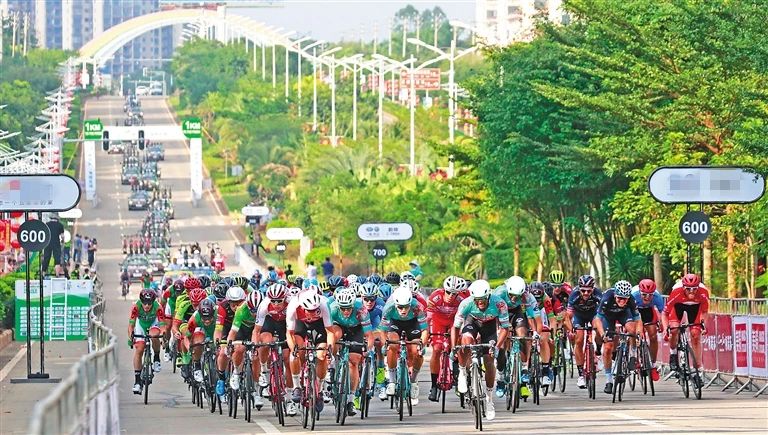 This year's Tour of Hainan marks a significant milestone as it ascends to the 2.Pro professional series level, promising heightened competitiveness and spectator appeal. Notably, the race course will include five Category 1 climbing points, the highest number in the history of the Tour of Hainan. The race will traverse Hainan's central and southern coastal tourist routes and tropical rainforest terrain, enhancing its competitive challenge.
Timing the race during the golden period of the Mid-Autumn Festival and National Day, which coincides with Hainan's peak tourism season, presents a unique opportunity for local residents to witness top-tier international sports events at their doorstep. The event is expected to boost sports tourism and consumption in the cities along the route, contributing to the vibrant autumn tourism market in Hainan.
The race's designed route aims to showcase Hainan's circular tourism road and the Hainan Tropical Rainforest National Park, seamlessly connecting iconic landscapes. With a total length of 117 kilometres, the route primarily traverses the core area of the tropical rainforest national park, highlighting the stunning coastal scenery and unique natural ecosystem.

Additionally, the race will pass through minority ethnic areas in Baoting, Wuzhishan, Changjiang, and Lingshui, offering participating teams and cyclists a glimpse of the cultures of Hainan's Li and Miao ethnic groups.
The organizing committee is also planning various cycling events to engage the public, such as the Hainan Provincial Bicycle League, promoting bicycle sports and cycling tourism.
Xie Qiuxiong, Deputy Director of the Hainan Provincial Department of Tourism, Culture, Radio, Television, and Sports, and Deputy General of the event confirmed that the preparations for inviting participating teams, route inspection, stage design, referee and technical teams, as well as logistical and medical support, are on track and entering the final phase.
Related article: Click here for more events