8 investment industries in the Haikou Jiangdong New Area Airport Economic Zone
The Administration Bureau of Jiangdong new area Haikou has recently announced that the airport economic zone of Jiangdong is open to investment from well-known enterprises either at home or abroad in eight different industries.
In accordance with "government led and market-oriented operations", and in accordance with jointly determined projects, planning schemes and development goals, enterprises will be supported to complete the development, construction and operation service functions.
With a total planning area of 50.52 square kilometres, Haikou Jiangdong new area airport economic zone is adjacent to Meilan International Airport, reaching Nandu jiang Avenue in the northeast, Ling shan Avenue Mei ling North Road Haiyu Avenue in the west, and the ring expressway in the south.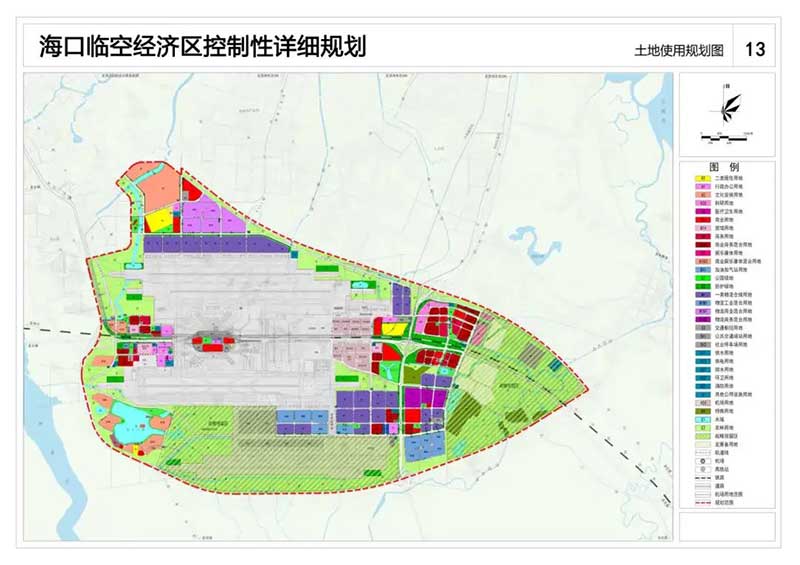 The airport covers an area of 19.63 square kilometres, with 280 routes opened to 144 cities.
There are 29 international and regional routes to Southeast Asia, Japan, Russia, Italy, France, Germany and other countries.
The airport economic zone is open to investment in eight major industries, including air transportation, financial leasing, aviation maintenance, general aviation, aviation fuel, warehousing and logistics, airport manufacturing and cross-border commerce.
According to a Jiangdong spokesperson, the Airport Economic Zone will focus on "big logistics, big air service, big guarantee, new consumption, new trade fairs", and building a high-end airport with open aviation elements, clusters of innovative resources and high-end industries. The industrial cluster will be built into an open free trade port area and a vibrant aviation city.
Related article: China's first negative list in cross-border service trade comes into effect today