If the 20th century belonged to physics and digital technology, scientists (and investors) are increasingly viewing the 21st century as belonging to biology.
With synthetic biology and DNA printers, the information revolution is coming to biology. A revolution that some believe will have the scale of the industrial revolution and the pace of the digital revolution.
Biotechnology companies are harnessing the power of big data and artificial intelligence, to develop new drugs and products.
Some investors believe it is the biggest investment opportunity in all of history and while the technology has risks, it will open up a new world of ideas that equity investors can't even imagine today.
Machine learning and AI is expected have the biggest impact on new drug discovery and drug development.
On February 20th, 2020, a team at MIT announced they were able to use AI to screen 100 million chemical compounds in just a few days, and were able to identify a powerful new antibiotic. In laboratory tests, the drug killed many of the world's most problematic disease-causing bacteria, including some strains that are resistant to all known antibiotics.
What is biotechnology?
Biotechnology is the marriage of biology and technology.
It harnesses the power of IT, artificial intelligence, software engineering and automation to design new biological systems.
According to a McKinsey report from May 2020, in principle, it's possible that bio innovations could impact up to 60 percent of physical inputs to the global economy, although attaining that full potential is, as of yet, a long way off.
Even modest progress toward it however could transform economies, societies, and our lives, including what we eat and wear, the medicines we take, the fuels we use, and how we construct our physical world.
What's the current state of biotechnology in China?
Over the past few decades, roughly 90-95% of China's pharmaceutical companies dealt with generic products, with very little research and innovation.
The research needed to develop first in class, breakthrough drugs takes time and large capital investment, which in China in the early 2000's was difficult to acquire.
Over the last decade however, the People's Republic of China has made huge advancements in its biopharmaceutical industry.
In October 2010, biotechnology was announced as one of the 7 strategic industries that the Chinese government earmarked in its then 5 year plan with a combined development budget of $1.5 trillion.
According to a McKinsey report from October 2021, the market value of publicly listed bio-pharma innovation companies from China, across major stock exchanges surged from $3 billion in 2016, to more than $380 billion in July 2021.
China is now the world's second-largest pharma market after the US, with a projected value of $300.9 billion by 2025, and a compound annual rate (CAGR) of just over 12% as the domestic market moves from traditional generics to more innovative therapies.
How did the biopharma industry develop so fast in China?
In order to achieve the same success in the biopharma industry that it has in the electric vehicle, renewable energy and AI sectors, China first focused on bringing its regulatory standards in line with global benchmarks.
In the past few years, China's government has developed and approved many policies and measures that encourage innovative and global drug development and significantly improved review timelines and processes for gaining new drug and clinical trial approvals. R&D applications went from taking 1-2 years to process to just 2 months.
In 2017, China joined the ICH (an international group of the world's regulators designed to harmonise drug development around the world), which means that China's drug companies follow ICH guidelines and regulations and the drugs they develop are in compliance with global standards.
Starting in 2018, China's drug companies were able to list on the Hong Kong stock exchange and later the Shanghai stock exchange star market, and since then, money has flowed to these biotech companies.
What is synthetic biology?
With our increasing ability to process biological data, a relatively new discipline has emerged, synthetic biology.
Synthetic biology is a field of science that involves redesigning organisms for useful purposes by engineering them to have new abilities.
Synthetic biology in 2022 is where the internet was in the 1990's, and China is making massive investments in this bio-revolution.
Advances in the field are now allowing expansion beyond small gene networks to the realm of larger biological programs, which hold promise for a wide range of applications, including biosensing, therapeutics and the production of biofuels, pharmaceuticals and biomaterials.
Inside every cell of every plant, animal and bacteria on earth is digital code in the form of DNA, (A, C, T and G's). You can read that code with DNA sequencing as well as write the code.
Synthetic biologists can sit at a computer, type in a sequence of A, C, T, & G's, hit print, and out of a DNA printer comes a piece of DNA exactly as you ordered.
Synthetic biologists increasingly see cells as biological computers with software programs encoded in DNA and they're using this to design cells and microbes for new drugs and consumer products.
Synthetic biology is allowing more and more biotech companies to automate drug discovery, and the benefits of which include, reduced costs, reduced human error, unified devices, maximise data generated, efficiency, flexibility and it frees up time and resources.
What is the Hainan Free Trade Port doing to attract Biotechnology companies?
At the regional level in China many local governments are striving to attract biopharma enterprises and develop the industry by establishing biopharmaceutical industrial parks (BPIPs) and introducing related incentives, including subsidies for early-stage R&D expenses, the cost of obtaining international certifications and industrialisation projects.
According to Jens Ewert, Deloitte China Life Sciences & Health Care Leader, in June 2020, China's government announced a new policy on the Hainan Free Trade Port which included measures to encourage development of the biopharma industry. According to Jens, "its zero customs duty, preferential tax rates and other business-friendly policies on foreign exchange and government registration and approvals, will appeal to many BPI multinationals, including as part of their overall strategic planning in China."
On January 21st, 2022, the "Report on the work of the government" delivered at the Fifth Session of the Sixth People's Congress of Hainan Province, Feng Fei, Governor of Hainan Province said that Hainan would accelerate the clustering of leading industries by leveraging the combined effects of the policies for developing the Hainan Free Trade Port to bring in internationally advanced technology, equipment and pharmaceuticals, and make full use of the Haikou Medicine Valley as a national industrial platform to strengthen the biomedical industry.
As of April 2022, there are now 62 key laboratories above the provincial level in Haikou which have become known as the "dream team" of independent innovation and the "new engine" of industrial development in Hainan.
There are also 84 provincial R&D centres and 94 provincial academician innovation platforms.
International cooperation and the Haikou Key Laboratory for Stem Cell and Regenerative Medicine
One of the latest Biopharmaceutical companies to open in Haikou is Hainan Susheng Biotechnology Co., Ltd.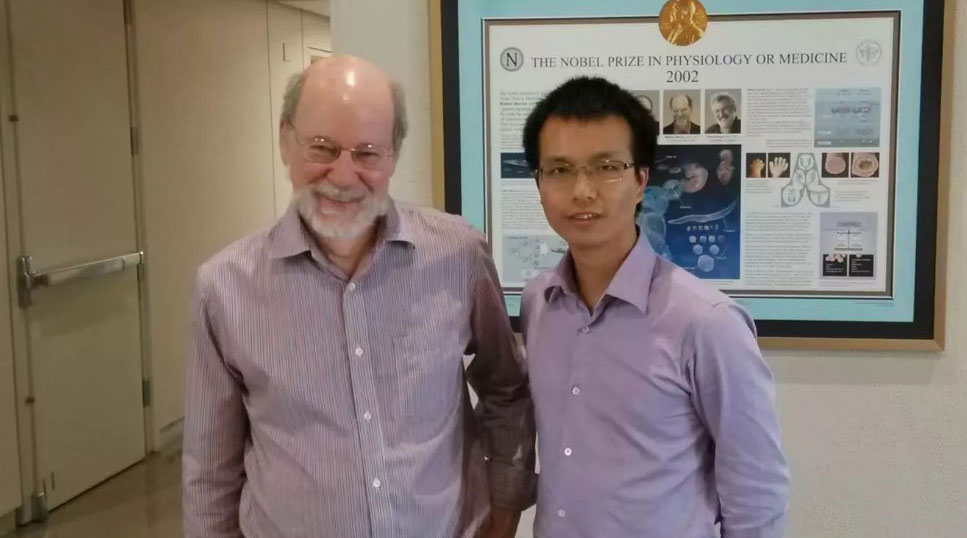 After obtaining a doctorate in life sciences from the University of Zurich in Switzerland, Zeng Shenghe and his team came to the Haikou National High-tech Zone in 2020 and established Hainan Susheng Biotechnology Co., Ltd.
On January 10th this year, the Haikou Key Laboratory for Stem Cell and Regenerative Medicine was approved by the relevant departments and opened.
The company's research and development products include knee anterior cruciate ligament reconstruction equipment, meniscus repair kits, bone dynamic compression equipment, surgical lines, and biological treatment methods for osteoarthritis.
According to Zeng Sheng, over the past three years, the team has received support and assistance in the form of office space, finance, and equipment provided by the Haikou National High-tech Zone.
In a recent interview Zeng said, "in the critical stage of product research, large-scale production, and mass production, we received support and help from the High-tech Zone and found a new and larger site, which has tripled the original 910 square meters."
The park has also equipped the laboratory with Instruments for Intermolecular Interaction Analysis worth more than 2.4 million yuan, allowing team members to concentrate on scientific research and development.
Today, the company is stepping up research on clinical-grade stem cell preparation and storage, artificial cartilage, regeneration of large-segment bone defects, and blood regeneration.
China is home to one of history's oldest medical systems, tradition Chinese medicine (TCM) and acupuncture which date back more than 2,000 years. In the Hainan Free Trade Port, they're hoping to take a leading role in the bio-revolution that will transform, in both scope and impact, medical progress of the future.
Related article: Why seed diversity is crucial in ensuring food security

If you would like to make a comment, compliment or complaint about any aspect of living or working in Hainan Island, we'd love to hear from you. We pass all communications on to the relevant services. Please keep it polite and to the point.