It was all hands on deck with some even under it as Tropicalhainan caught up with team Seamo in Sanya Marina, two days after the race commenced from the island's capital Haikou.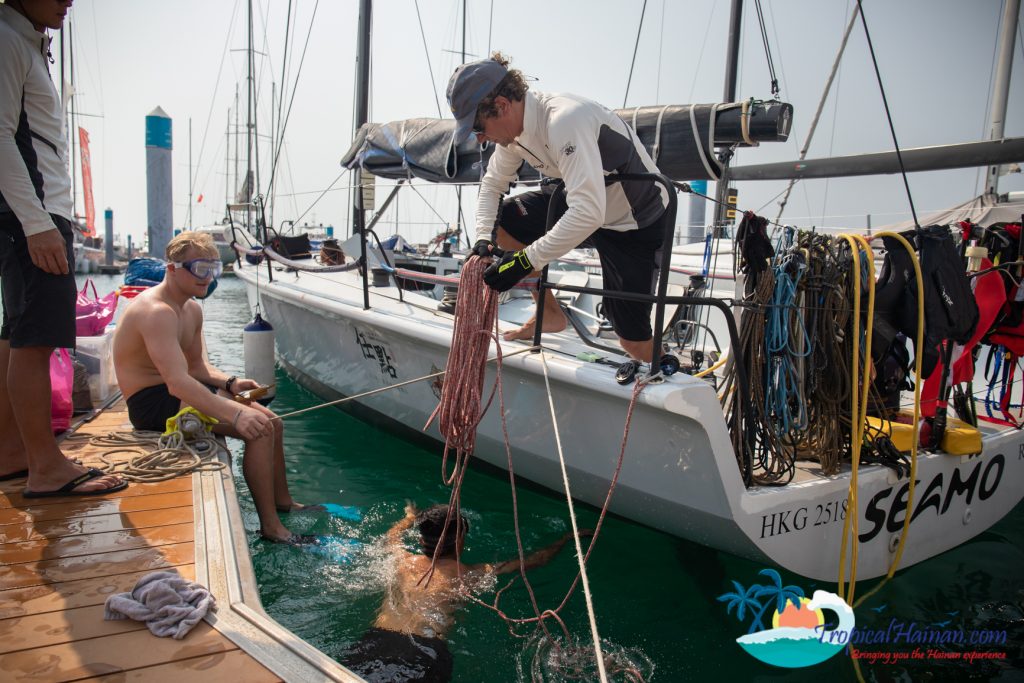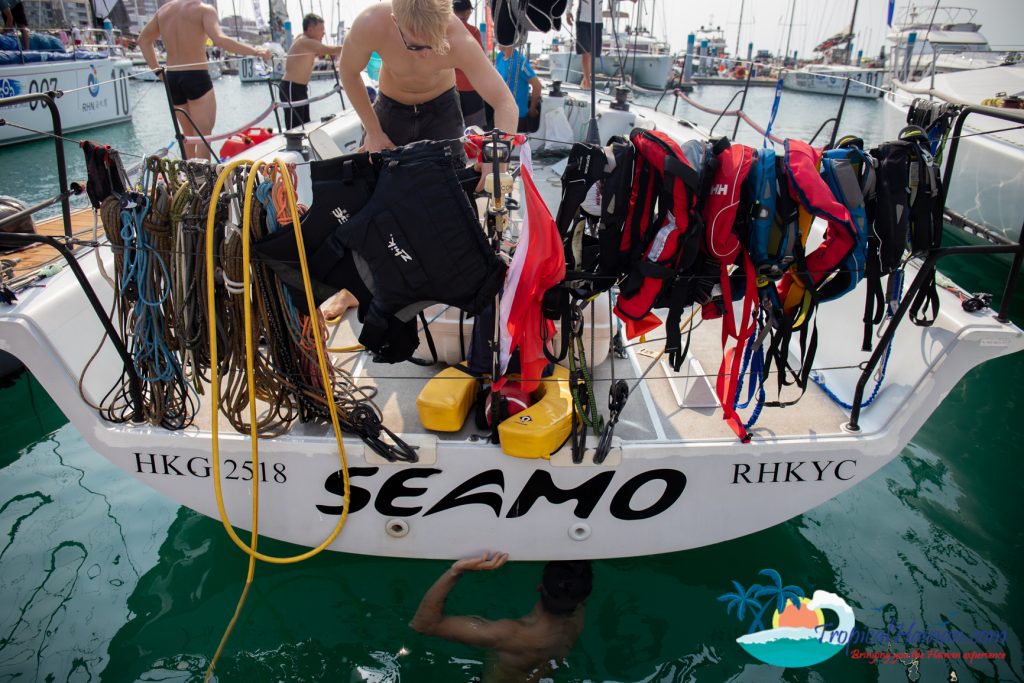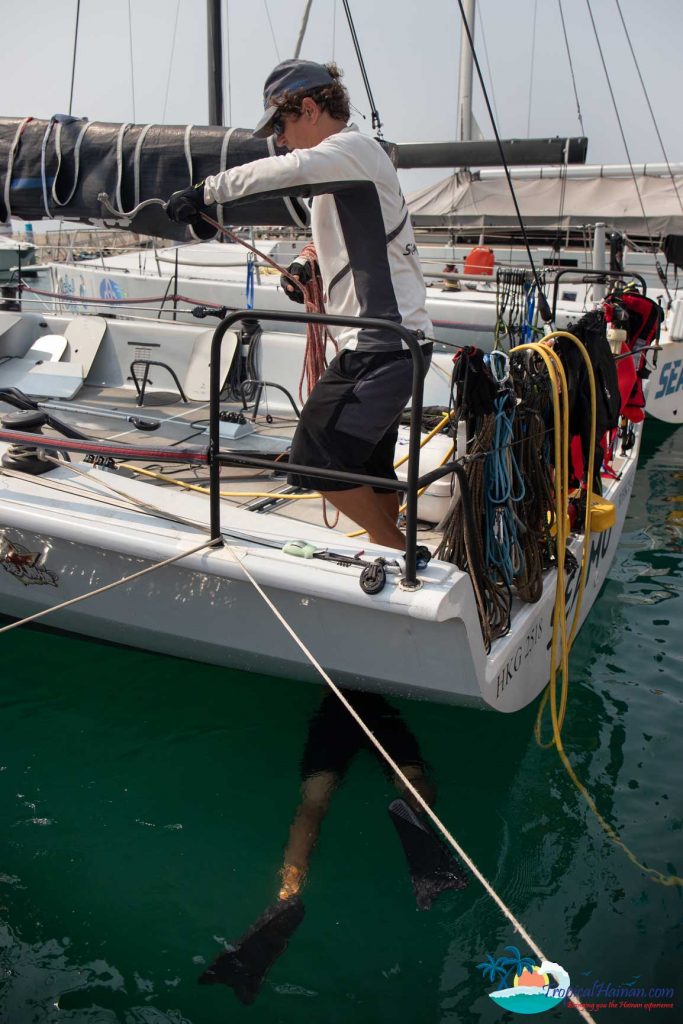 Team Seamo came in third just minutes behind second place Noah's Sailing Club. It was a very different vibe from the competition start day at the Haikou marina. Teams were tired after battling it out across the South China sea.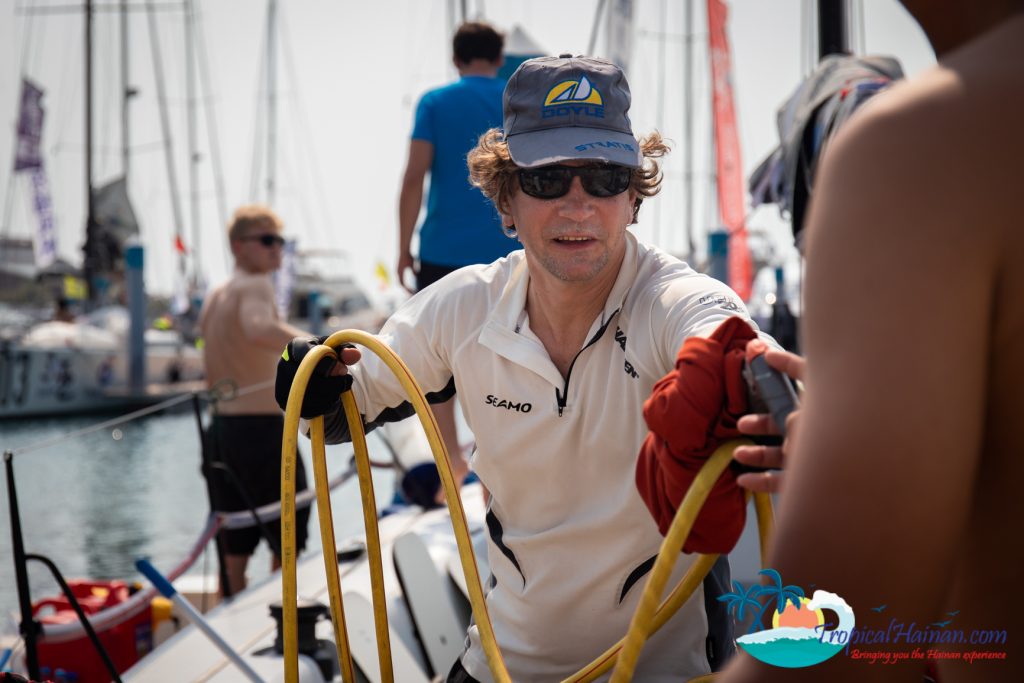 During the race, team Seamo worked tirelessly throughout the night and despite some misfortune along the way, they bagged a podium place.
Unfortunately tough, there was no time to be a tourist around the city for the day. Their boat had taken on damage and the team was hard at work cleaning and fixing the craft.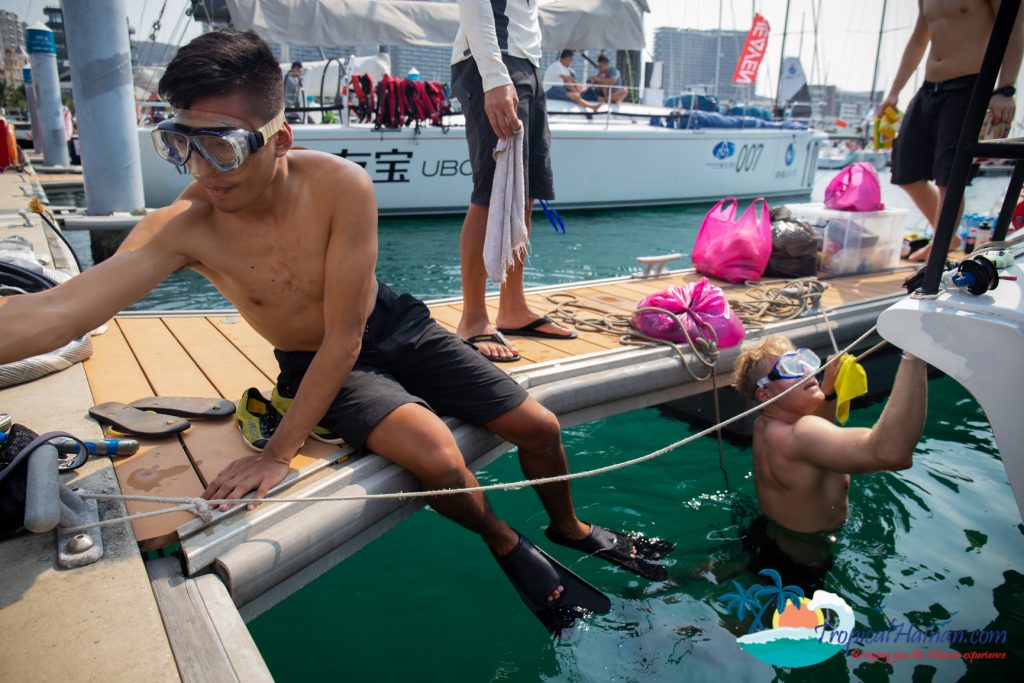 Tropicalhainan.com caught up with Hanz one of the younger members of the crew from Denmark aboard the boat, Hanz gave his account of the race from Haikou to Sanya.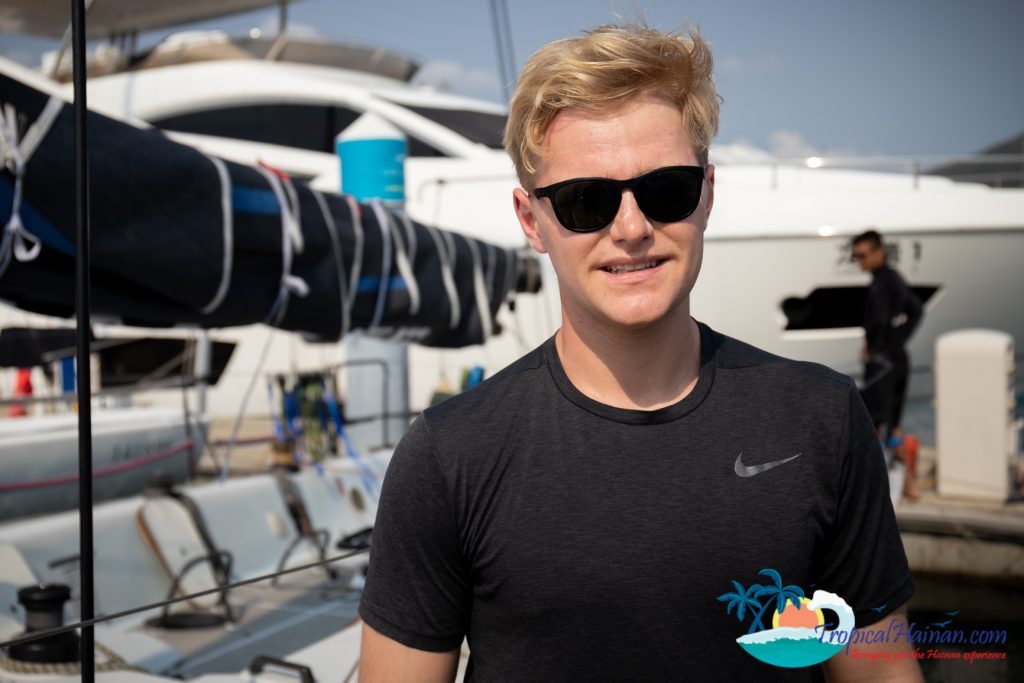 "Racing in China, it was a special race for me as its quite different from what I'm used to, especially with the fishing boats that also fish through the night."
"We had got off to a little bit of a bad start to the race, starting from the back we needed to get in front of all the other boats."
"The race went really well, we had pushed out from the shore a little, at the start we had lost a lot of time but towards the end we made big gains."
"We struggled a lot once we turned upwind as this boat isn't as fast as boats like the Seawolf, we had a hard time but we kept working, everyone pushed hard hiking all the time, everyone was on the rail for the most part."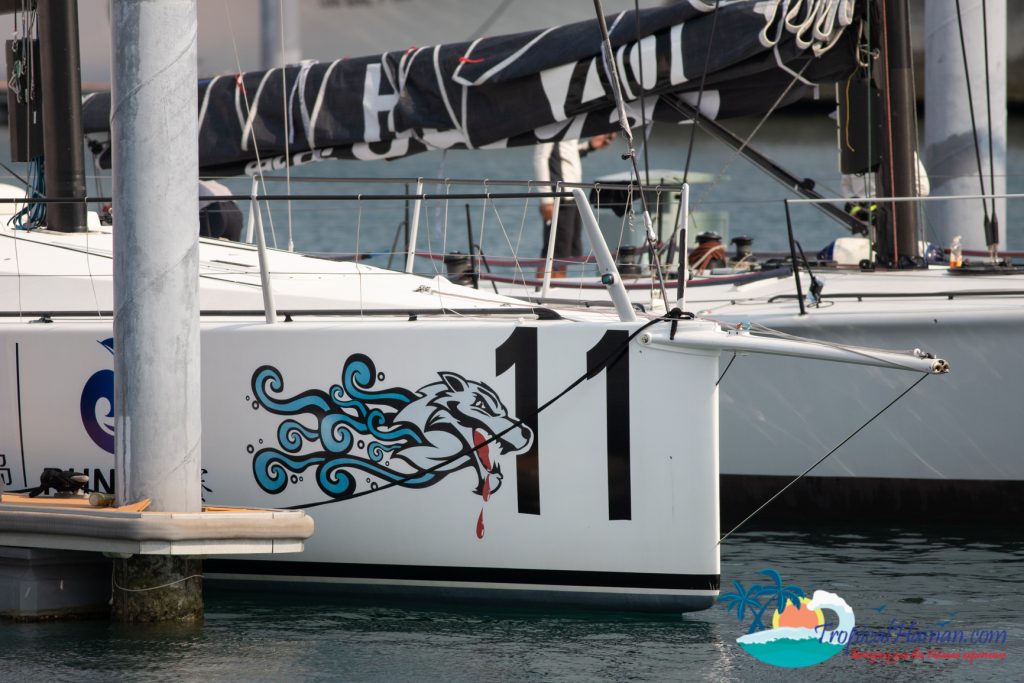 "During the race we had got caught in a fishing net, which was quite dissapointing, at this point Seawolf flew past us. We managed to free the boat of the net after around 25 minutes."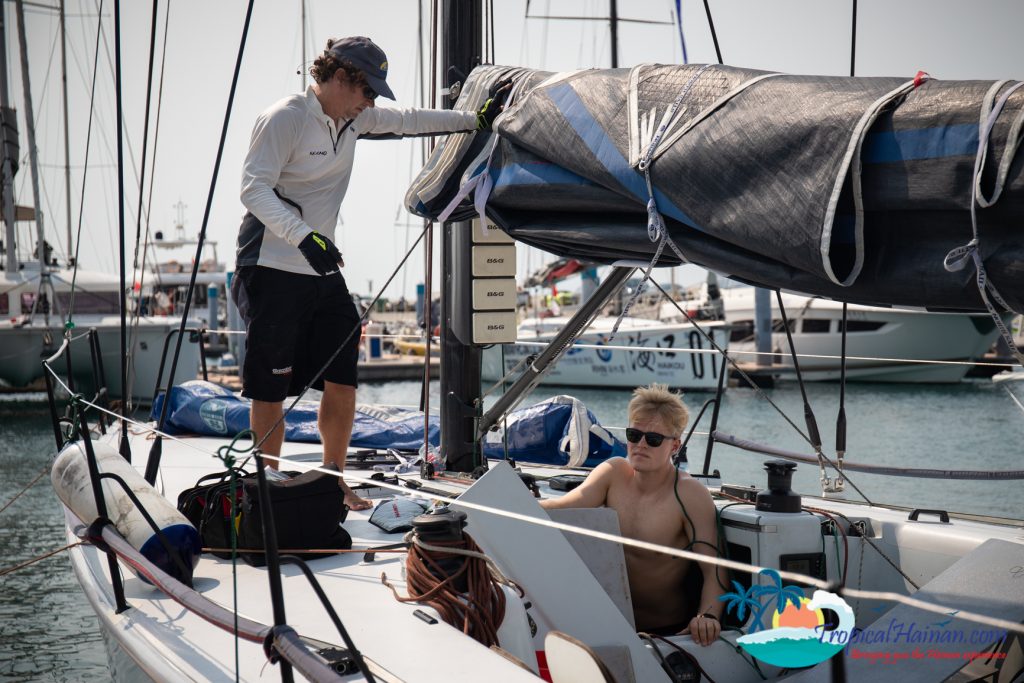 "After we came around one of the last corners we picked up some wind and broke the runner, which made it harder to keep racing, we changed it for a spare sheet to try and hold the rig and we kept racing."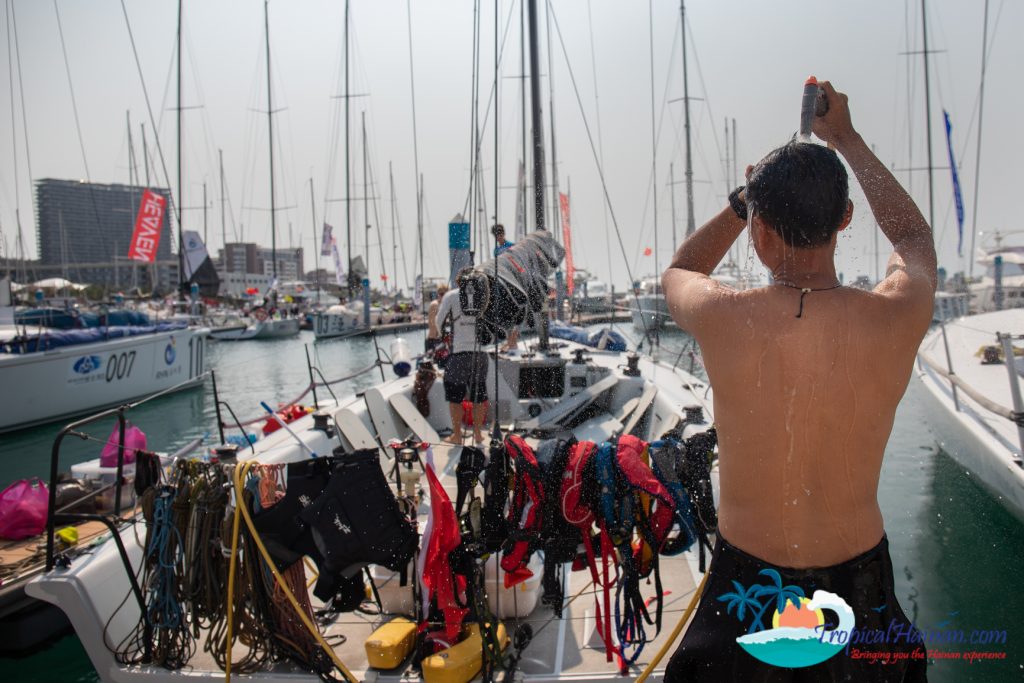 "We ended the race in third, I think we did really well considering the mistakes we made, with the fishing net and breaking the runner."
"The race back is a much shorter distance, the wind is forecast to be a little light at the start and then pick up later in the race from the South West, we will be going down wind, I expect to end the race in less than a day."