Breast cancer awareness month, raising money for charity in Haikou
Breast cancer awareness is marked in countries across the globe every October.
Having an awareness month worldwide helps brings attention, raises awareness for early detection and treatment.
According to the WHO, breast cancer is by far the most common cancer in women worldwide, both in developed and developing countries.
Currently, there is not sufficient knowledge on the causes of breast cancer, therefore, early detection of the disease remains the cornerstone of breast cancer control. When breast cancer is detected early, and if adequate diagnosis and treatment are available, there is a good chance that breast cancer can be cured – World Health Organization.
One of the most common treatments for breast cancer is chemotherapy which is a treatment method that uses a combination of drugs to either destroy cancer cells or slow down the growth of cancer cells.
Chemotherapy surgery for breast cancer patients can have some adverse side effects and bring severe changes in appearance. As the chemo treatments works on cancer cells, it also destroys hair cells. Many patients lose some or all of their hair.
Hainan Daily Health Media Studio, together with Hainan Cancer Hospital, Hainan Cancer Prevention and Treatment Center and Hainan Chengmei Charity Foundation, launched a charity event to donate money for breast cancer patients!
The money you donate will be used by Hainan Chengmei Charity Foundation to purchase and provide free wigs for cancer patients in Hainan.
The goal is to raise a total of 50,000 yuan, which will pay for 500 wigs.
Scan the link to make a donation: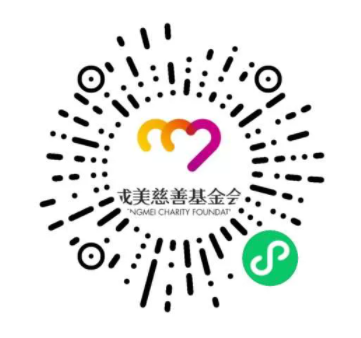 Follow these steps to donate: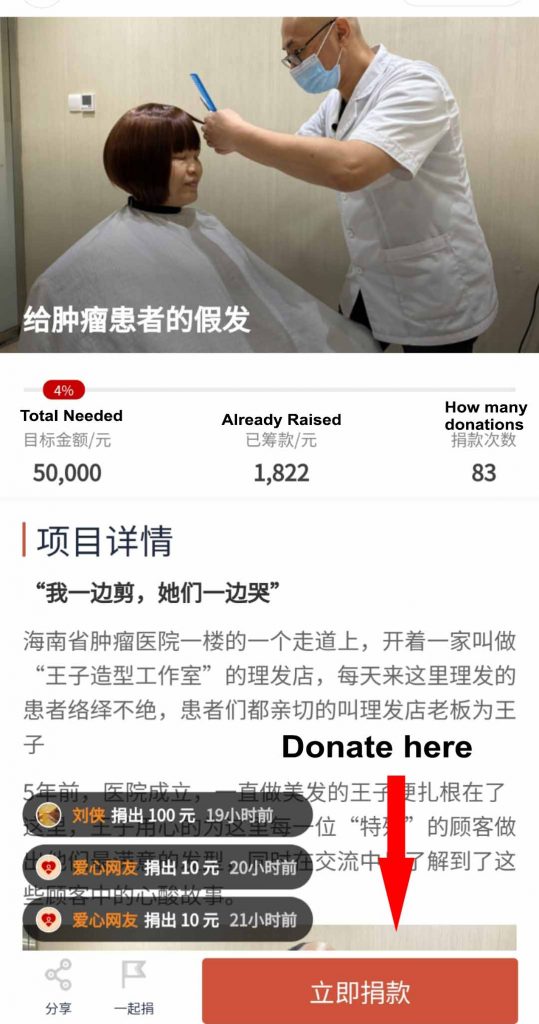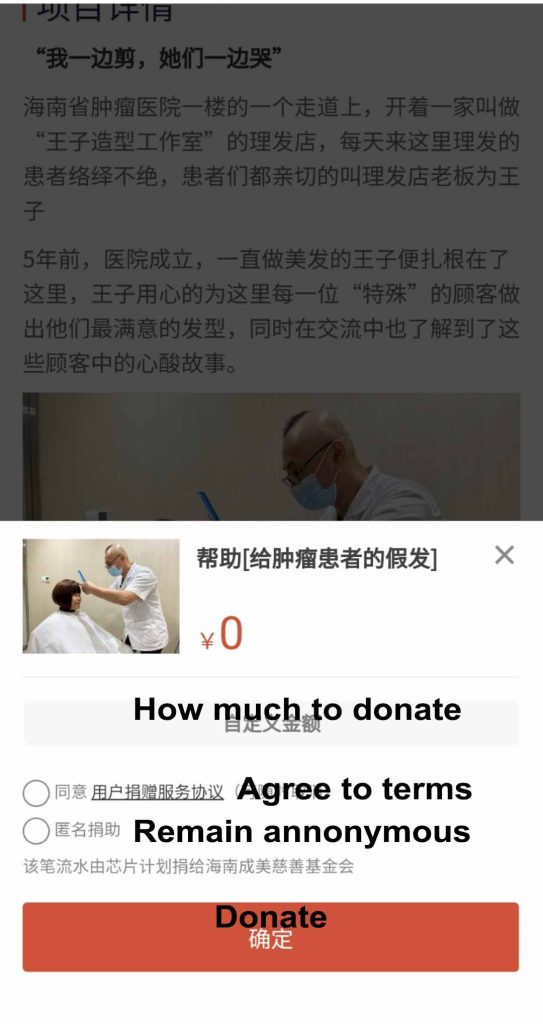 Introduction of the Urban Cancer Free Screening for permanent residents in Haikou project:
Cancer screening and early diagnosis and treatment have been recognized as one of the most effective ways of cancer prevention and control. The Urban Cancer Early Diagnosis and Treatment Project has been included in the major national public health projects.
It mainly targets the five major types of cancers (liver cancer, lung cancer, colorectal cancer, upper gastrointestinal cancer, and breast cancer) that have a high incidence in cities.
In 2019, The project was launched in Haikou. Hainan Provincial Cancer Hospital is the designated hospital for cancer screening.
Screening conditions and requirements for high risk groups:
Age is between 45-74 years old
Permanent resident of Haikou City
Never diagnosed with any cancer
For more information about the free screening scan the QR code below: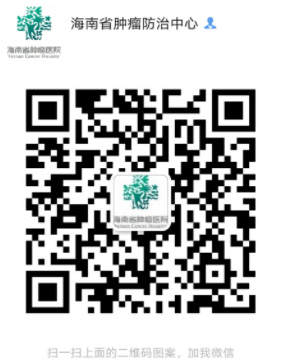 Related article: 4 teachers, 4 students left at tiny Bei Gang Island's Elementary School
Tropicalhainan.com launched it's official mini programme and WeChat account, scan the Qr code to keep up to date with news, sports, entertainment, travel, opinion and more.