Construction of the Wormhole library Haikou is well underway
Construction of the Wormhole library Haikou is well underway. Beginning construction in March earlier this year it is one of the most exciting projects to come to the Haikou Bay area.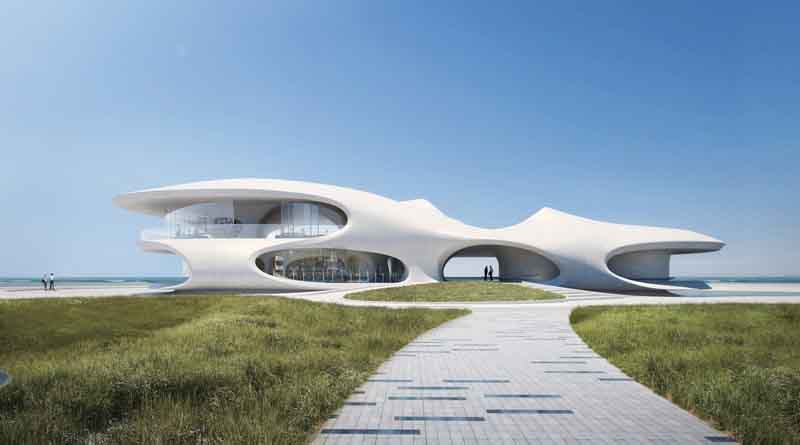 The project is currently in the construction stage of the second-layer wall column and the building's roof is expected to be finished by the end of December.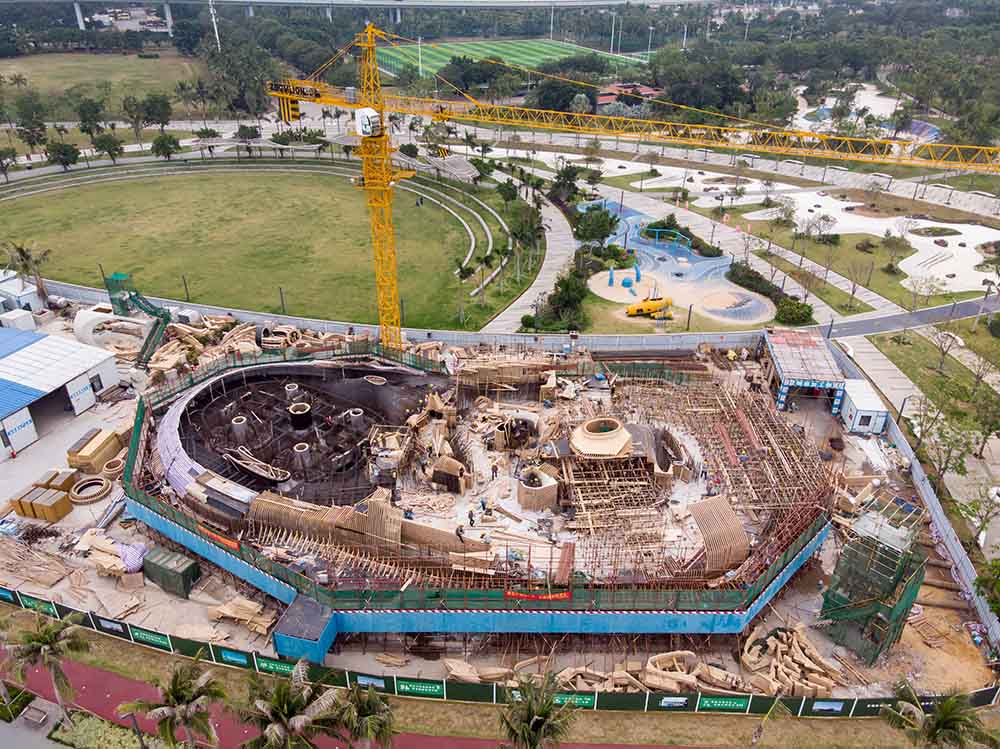 Once built it will provide shaded resting areas and a comfortable place to read with a sea-view. The library will face westerly which also makes it an ideal spot for watching sunsets.

The surrounding area of Haikou Bay will also act as a stage for outdoor performances and concerts.

The main library area will cover 690 square meters, which will shelve thousands of books, including a café, reading areas and roof terraces.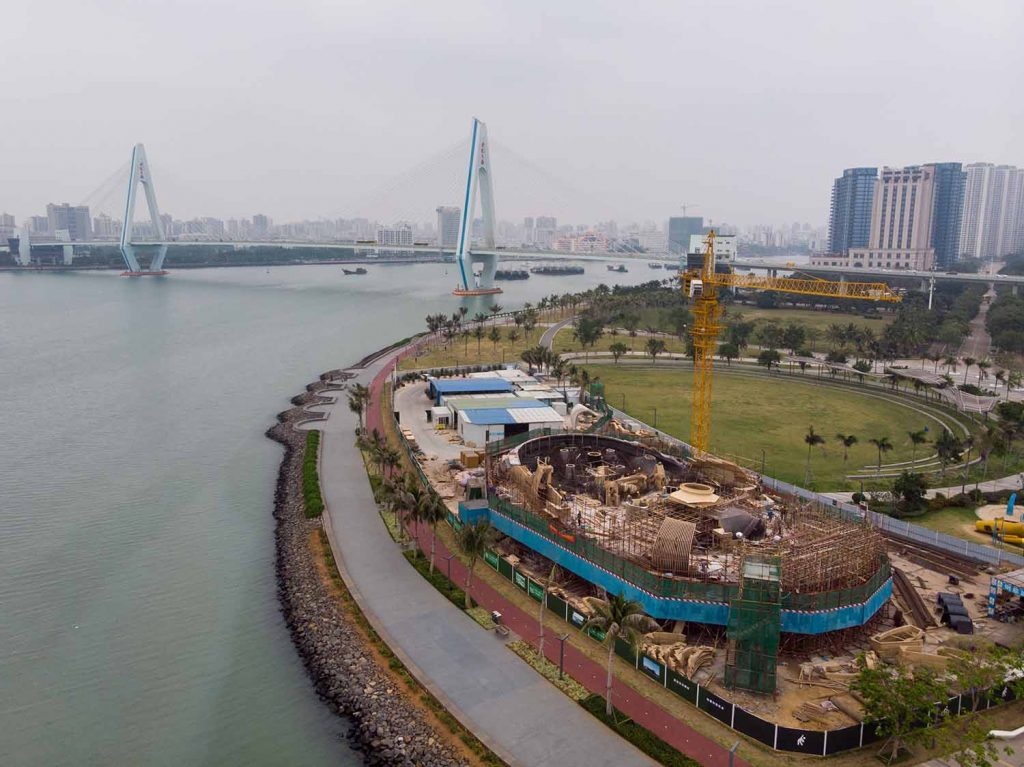 The public rest area is around 300 square meters, including public toilets, shower room, drinking water areas, and a bicycle parking area.

It is understood that the Wormhole Library has a base area of 4397 square meters and a building area of 1380 square meters.
Century Park
The library is located in Haikou Century Park which overlooks Century Bridge. The park has also recently undergone redevelopment and now has landscaped lawns and seating areas.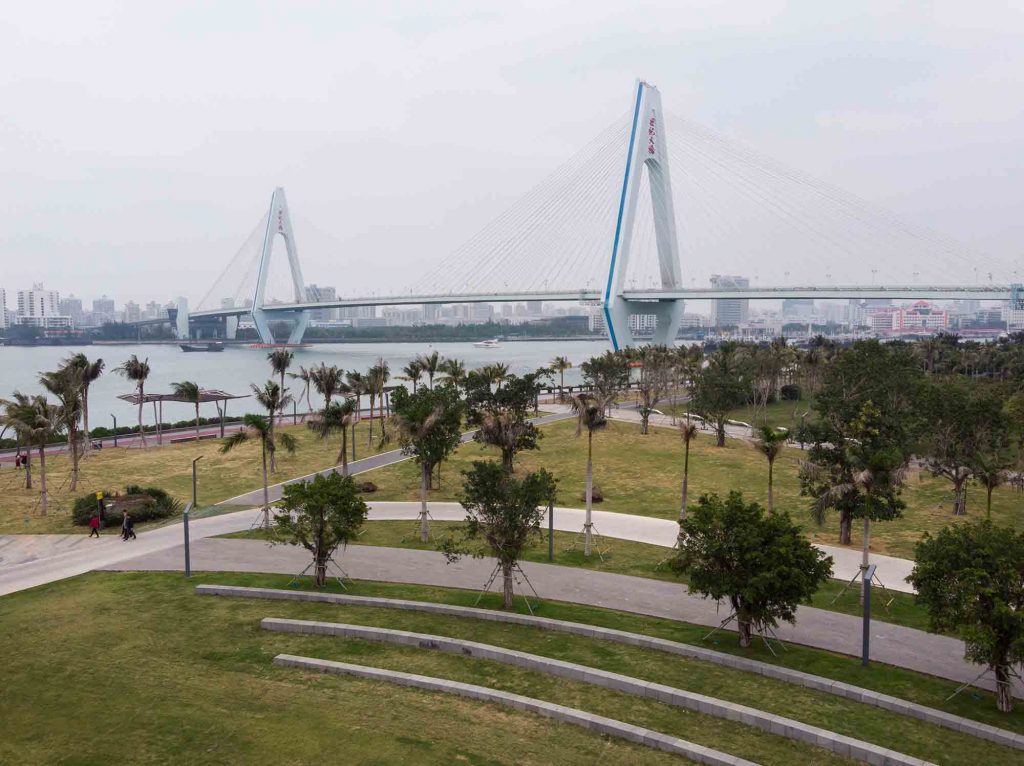 The park is connected to the Haikou Bay / Bund walking track and is also close by Binhai and Evergreen Park
Related article: More information on the Wormhole Library Haikou
Tropicalhainan.com launched it's official mini programme and WeChat account, scan the Qr code to keep up to date with news, sports, entertainment, travel, opinion and more.