Exciting new education, housing, transportation, leisure and entertainment projects coming to Haikou
Education in Haikou
In order to solve the problem of a lack of supporting schools within the surrounding area of the He feng jia yuan Community in Jiangdong New District, Haikou, a 36-class primary school will be built.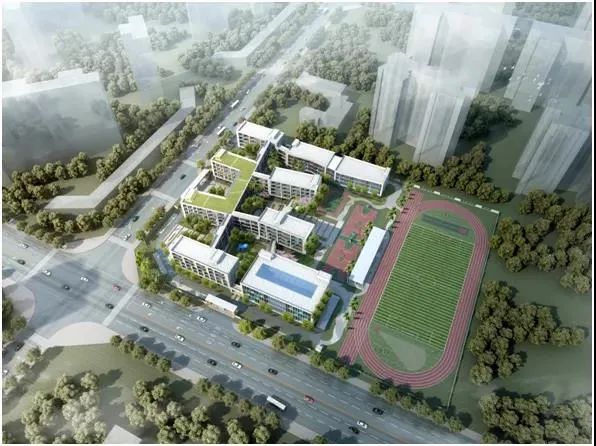 The project is located on Meiling South 3rd Road, Meilan District, Haikou City. It is surrounded by the Haikou He feng jia yuan Community and Swan Bay Residential Community. The construction period of the project is 18 months, and it is planned to start construction this year.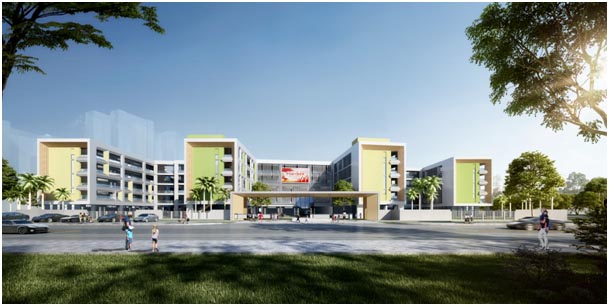 The project will build an elementary school with 36 classes,including 5 teaching buildings, a gymnasium, a canteen and a dormitory building. A number of outdoor sports courts such as basketball and volleyball courts are also expected to be built.
Housing in Haikou.
Dian bai Ya ju housing project in Jiangdong New District is scheduled to be completed by the end of next year, providing 1,944 apartments.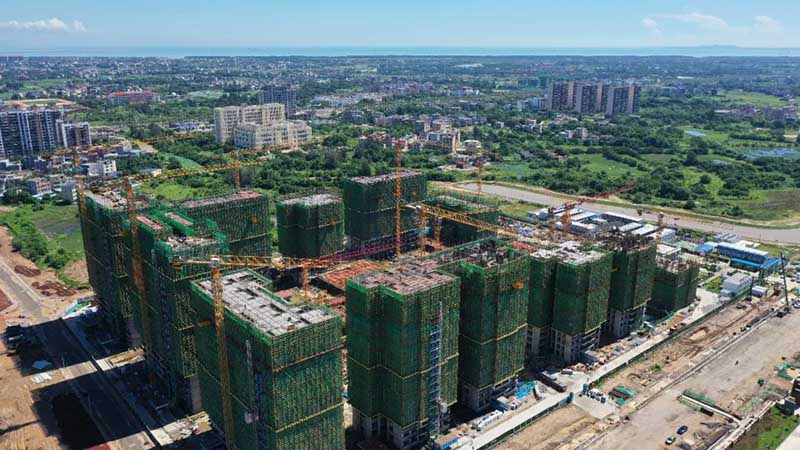 Dian bai Ya ju housing project is located at Meizhuang Road, Lingshan Town, Meilan District, on the north side of Haikou Affiliated School of Beijing Normal University. The project will consist of 19 buildings, of which buildings 1-17 are high-rise residential buildings with 18-20 floors.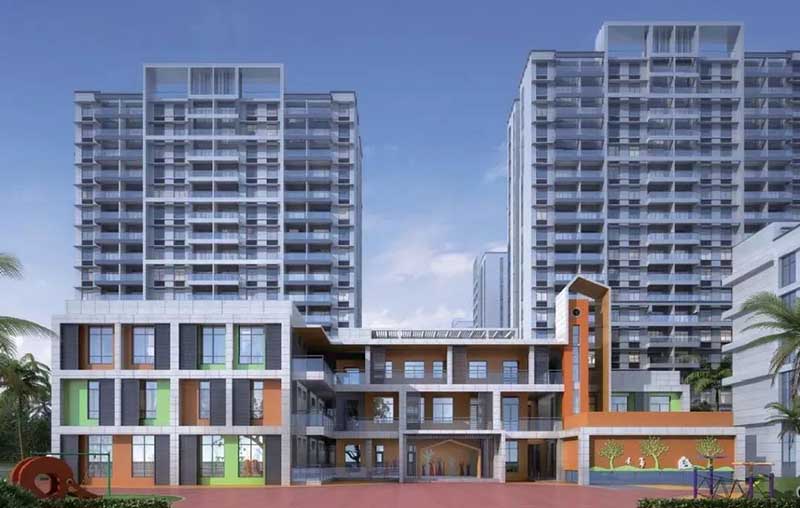 The community will also build a 3 story kindergarten, a 5 story neighborhood center alongside other with other commercial buildings. Apartment sizes will range from studio sized 60 square meters to 150 square meter housing.
Architecture in Haikou.
Located in Haikou Bay, Haikou City "Sky Mountain" project is expected to be completed by June next year. The above ground structure has already began.
The project is the second coastal station to be built in the Haikou Bay after the "Cloud Cave Library". The earthwork and pile foundation construction have already been completed, and the construction of the foundation slab and garden construction project will be completed soon.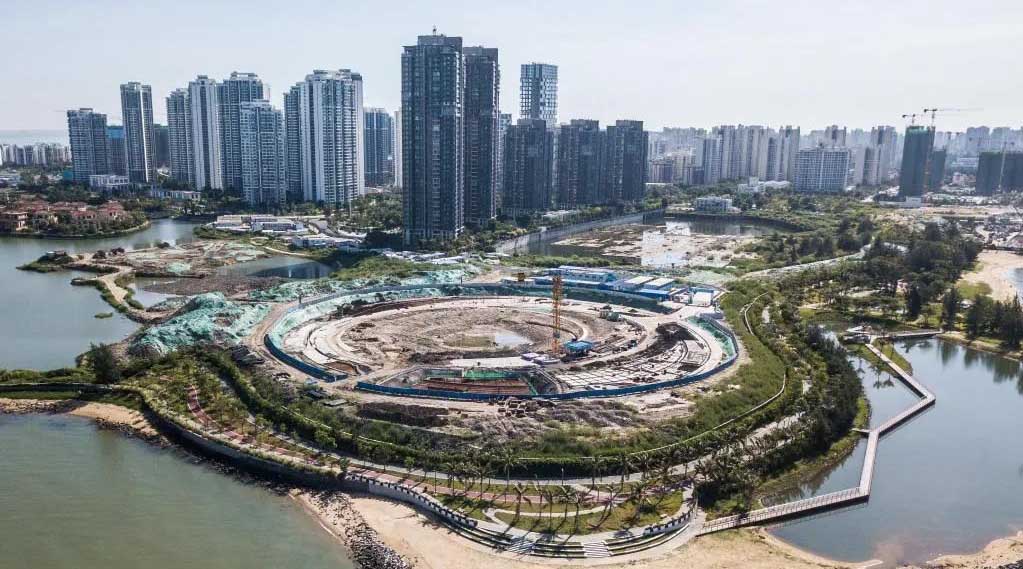 The Sky Mountain is part of the Haikou Seaside Station large-scale international public art project and it is expected to be completed in June next year.
The building design consists of an undulating circular roof, creating a "mountain in the sky" between the city and the sea. Visitors will be able to walk along the undulating roofs and above the buildings to get a glimpse of the coastal scenery.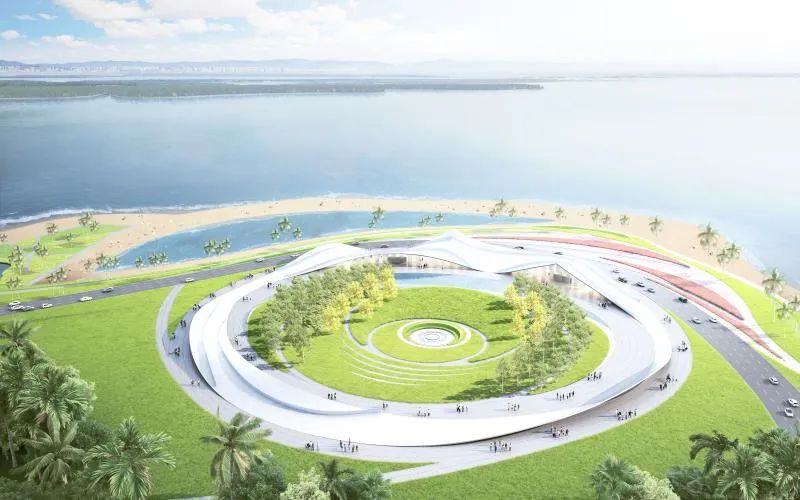 Duty free in Haikou City.
The Haikou International Duty Free City project covers an area of 675 acres and has a total construction area of approximately 930,000 square meters. It is a large-scale international tax-free complex, covering tax-free businesses, high-end offices and aparments.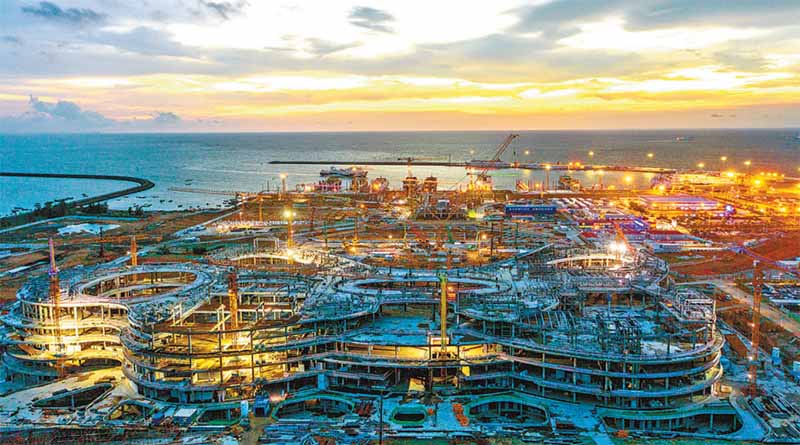 The Haikou International Duty Free City is expected to be put into operation by June next year.
Haikou City Workers Activity Center.
The Haikou City Workers Activity Center plans to start construction in November 2021. So far the project design drawings have been finalized and the project has received construction approval. The activity center is expected to be completed by May 2023.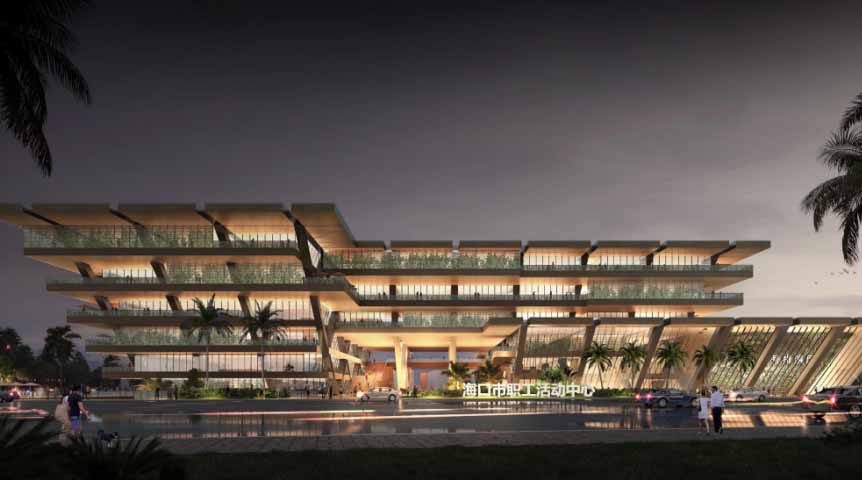 The total construction area of the project is 57,140 square meters, of which about 34,372 square meters are underground and 22,768 square meters above ground.
The complex buildings include staff education and training centers, cultural centers, sports centers, senior workers activity center and a workers cultural industry research and innovation base.
Culture in Haikou.
Close to Haikou Bay Performing Arts Center the second phase of Haikou Performing Arts New Space is currently under construction. The new landmark for cultural performances in Haikou Bay is expected to be completed by next year.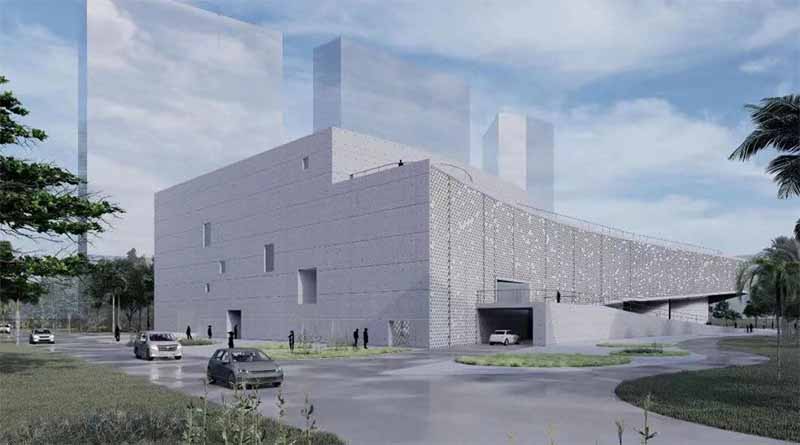 The project will build a new comprehensive theater with an area of 1402.49 square meters and 500 seats. The stage area will be located on the 1st to 5th floors, and the auditorium area will be located on the 1st to 3rd floors. It will be used to host small and medium-sized theatrical performances, concerts, avant-garde dramas and other types of performances.
The project also plans to build the Pioneer Theater, with an area of 426.04 square meters and 307 seats. It is a single-story stage capable of hosting small-scale performances, master lectures and other types of performances.
Hainan Science and Technology museum.
The Hainan Science and Technology Museum's design plan has been officially released. The museum will be located in the Changxiu area on the west coast of Haikou City. It is expected to be put into use by 2024.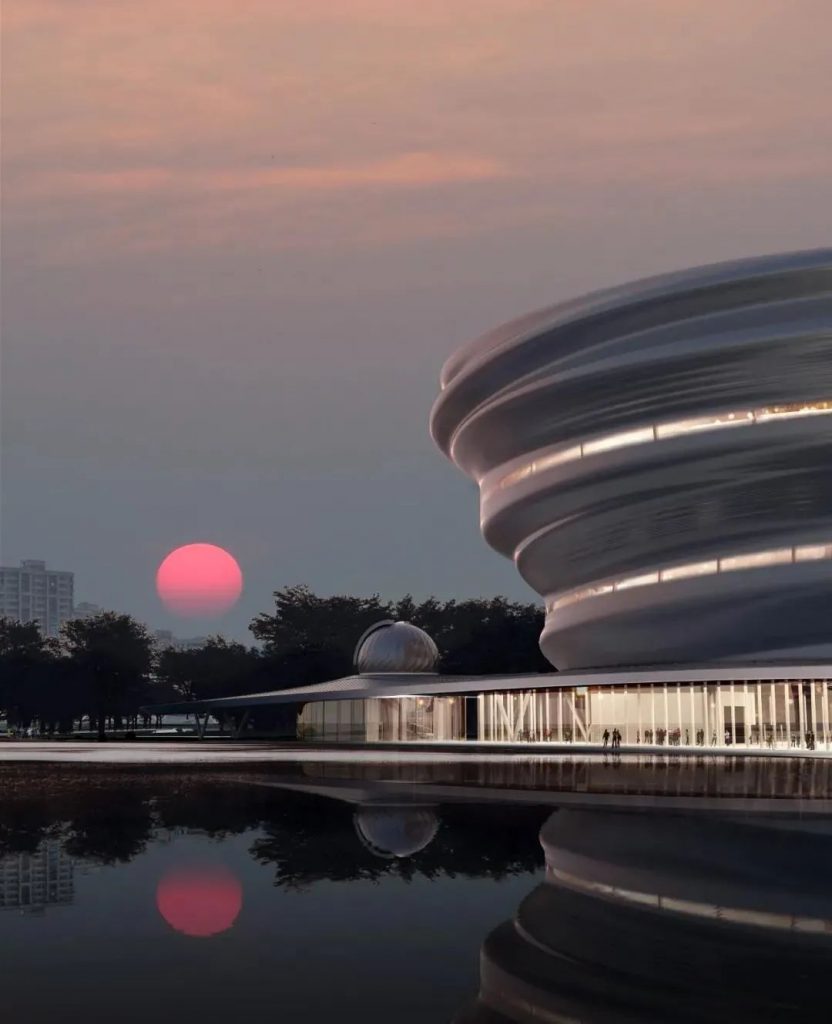 It is understood that the main body of the Hainan Science and Technology Museum has six floors, which are divided into five floors above ground and one underground. It includes the main building of the Science and Technology Museum, the planetarium, the wind and rain corridor and an outdoor plaza.
The design plan combines Hainan's urban characteristics, site environmental conditions and the vision of the science and technology museum to create the theme "the natural rainforest meets future science and technology".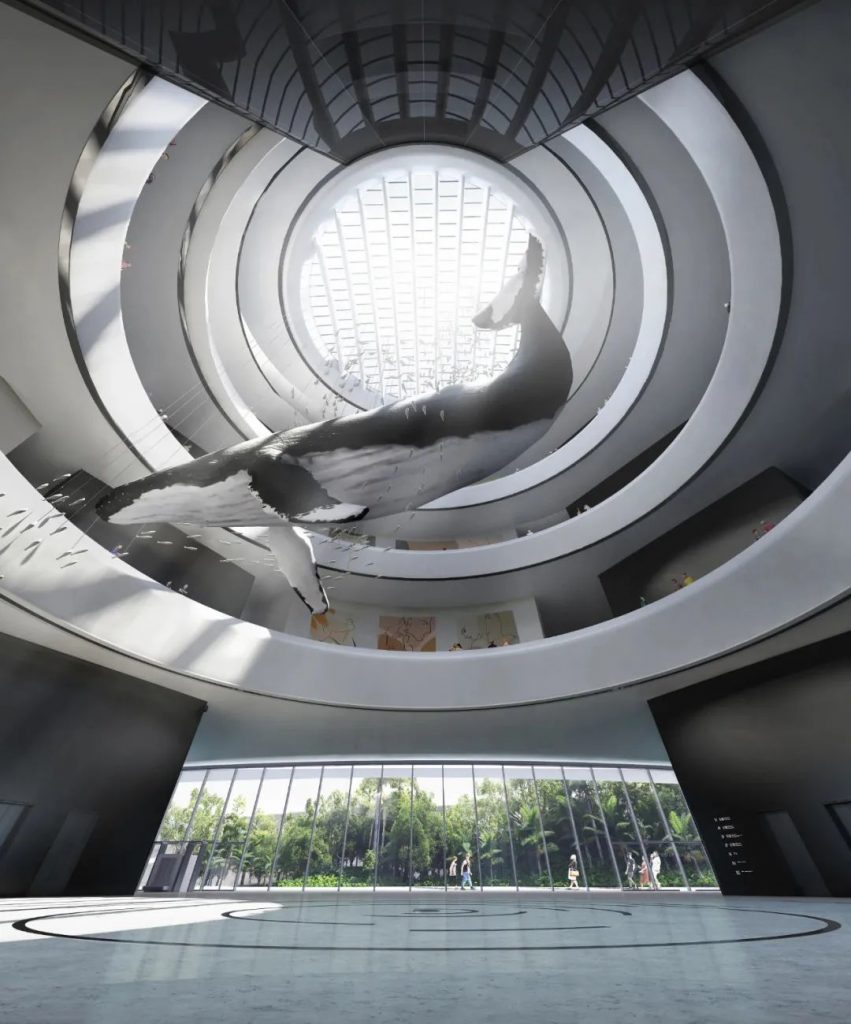 Haikou Transportation.
Haikou will create at least 4 new bus passenger lines this year to provide a safe and convenient travel service for passengers.
At least 4 passenger lines will be created in Haikou. Among them, there are two bus passenger transport lines and two rural passenger transport lines.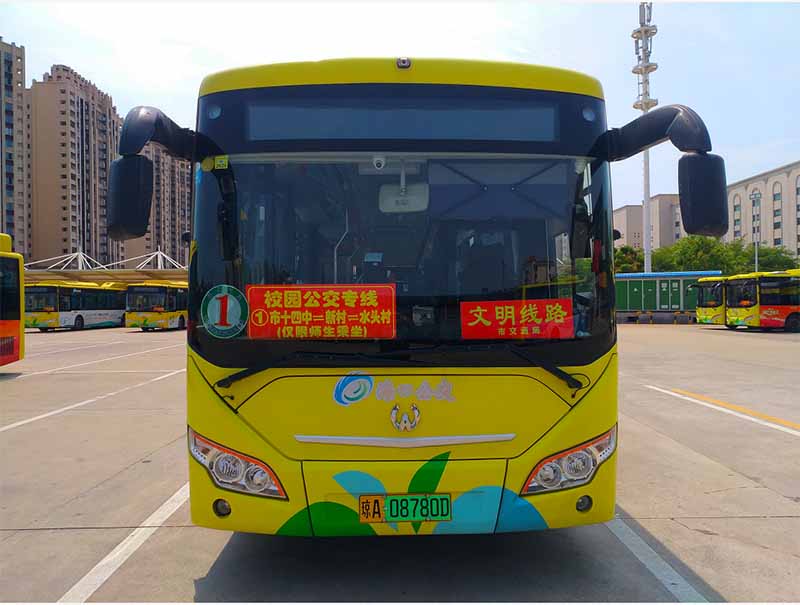 Haikou Hai rui Bridge and Bin jiang West Road Interchange project.
A total of 6 interchange ramps and a pedestrian bridges were built for the project. The ramp is 2185.11 meters in length. The newly built pedestrian bridge offers convenience for residents on the west side of Bin jiang West Road to go to the Nandu River.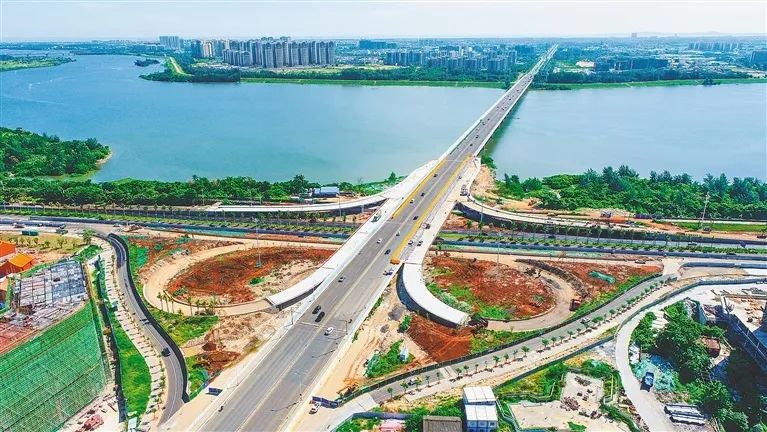 At present, the project is progressing steadily. After completion, the connection between Bin jiang West Road and Hai rui Bridge will be opened and Yehai Avenue and Binjiang Road will be connected at the intersection.
Related article: Duty free city opens in Haikou with over 200 world-renowned brands and largest Apple store