The Hainan Provincial Department of Ecology and Environment issued an announcement recently on the "List of Disposable, Non-degradable, Plastic Products Prohibited for Production or Sale in Hainan Province (Second Batch)", and food contact plastic bags (including fridge/preservation bags) were included in the list.
According to the announcement, all non-degradable plastic bags, plastic tableware and other plastic products, specifically disposable non-degradable plastic products that are prohibited are subject to list management.
The list will be implemented from September 1st.
According to a recent report by Plastic Oceans and EcoWatch Plastics consistently make up 60 to 90% of all marine debris studied.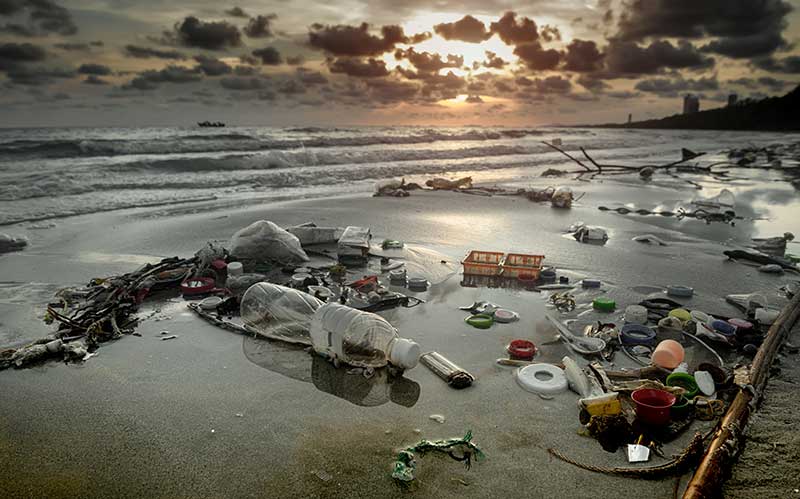 20% of all plastic waste in the sea comes from marine sources such as nets, ropes, and lines.
32% of plastic waste found was cigarette filters, 9% was food packaging, 8% bottle caps, and 6% tableware.
60% of the materials that form clothing are forms of plastic (Nylon, acrylic, polyester, etc.). A typical clothes wash will produce around 700,000 microplastic fibers.
138 billion plastic stirrers are tossed out in America on an annual basis.
The US discards 2 billion razors and 1 billion plastic toothbrushes a year.
In the UK they use around 8 billion cotton buds, which were in the top 10 items found during the Marine Conservation Society's Great British Beach Clean.
Out of the 381 million tonnes of plastic waste a year, only 9% of single-use plastics are recycled, with the remainder ending up in landfill & the sea.
Plastic waste come from both land and marine sources with marine contributing to 20% of plastic waste in the ocean; this comes from fishing fleets leaving ropes, lines and nets behind, which entangles and traps marine life.
Land contributes to around 80% of plastic waste, with one of the biggest contributors being single-use plastics such as bags and packaging.
Sewer overflows, beach visitors leaving rubbish, insufficient waste management, construction, and illegal dumping all contribute to the vast sum of plastics entering our oceans.
Related article: August 23rd to 29th, Hainan to shut down elevators below the 4th floor of public institutions