Haikou Jiangdong New Area Administration Recruitment Drive
Planning and construction of Jiangdong New Area is a major move for the China (Hainan) Pilot Free Trade Zone to build the district into an innovative pilot zone area for comprehensive deepening of reform, exhibition area of pilot zone for national conservation culture, experience area for international tourism and consumption center as well as a demonstration area for national major strategic service guarantees.
Haikou Jiangdong New Area Administration applies the governance service mode of "statutory body + market operation" and takes charge of development and construction, operation and management, investment attraction and institutional innovation of the Jiangdong New Area. Attached to Haikou Airport Economic Zone Administration, it implements integrated operations.
In accordance with work deployment of the Haikou Municipal Party Committee and municipal government, Haikou Jiangdong New Area Administration has now decided to open recruitment for different posts facing talents at home and abroad.
Available Jobs
II. Registration conditions

This recruitment is open to talents at home and abroad with no nationality and identity limitations. We welcome all international talents to apply for the posts. The applicants should be equipped with the following basic qualifications:
(i) Law-abiding, honest, dedicated, enterprising, responsible and highly competent;
(ii) Full-time bachelor degree or above (except for posts with special requirements, returned overseas students need to obtain foreign certificate of academic degree issued by Service Center for Overseas Study of Ministry of Education) with work experience on relevant posts for certain periods;
(iii) Possess global and international perspective, strong reform and innovation ability, good verbal expression, communication, coordination and comprehensive analysis ability, and strong service awareness;
(iv) Possess good performance record and outstanding work performance;
(v) Not older than 45 years old in principle (except for special requirements of posts)
(vi) Have physical conditions for normally performing duties;
(vii) Possess qualification required by national relevant industry administrative department for professional qualification requirements of working posts.
In case of following situations, registration will be rejected:
Subject to criminal records; subject to disciplinary punishment; suspected violation of laws and under review of relevant organs with no conclusion reached; other circumstances specified by laws and regulations.
The above age and work experience calculation ends on October 30, 2019.
Name of posts, main responsibilities and professional qualifications refer to job title and description.
III. Registration
(I) Registration method and time
This recruitment implements online registration. Applicants need to submit registration materials to designated e-mail between 17:00 from October 30, 2019 to November 13, 2019. No late registration will be accepted. 
Registration e-mail: hjdbzhk@163.com (the e-mail title should be "apply for XX post + name, such as apply for director of Office of Party and Government Affairs + Zhang San)
Consultation time: Morning 8:30~12:00, Afternoon 14:30~17:00
Hotline: 0086+898-66255950 0086+898-66255953 (Mr. Wang, Ms. Yi)
(II) Registration materials
1. Application registration form (see attachment 2);  
2. Scanned copy of original Resident ID card or passport, academic (degree) certificate, professional technical qualification, vocational (practice) qualification certificate, office-holding documents, and any other applicable certificates. Those who obtained academic (degree) certificates abroad need to provide foreign certificate of academic degree issued by Service Center for Overseas Study of Ministry of Education.
IV. Recruitment process
This recruitment will be conducted according to the flow of online registration, qualification review, written examination, interview, online psychological tests, investigation, physical checkup, employment.
(i) Qualification review
Qualification review takes place from November 15 to November 19, 2019
(ii) Written examination arrangement

Written examination takes place on November 23, 2019 (Saturday), which focuses on professional qualification test. The examination can be conducted when the proportion of the number of people passing qualification review and the number of people to be recruited is not lower than 5:1.
For failure to reach required ratio, the recruitment plan will need to be downsized. If the ratio is not met when the number of people to be recruited is reduced to 1, the post examination will be canceled.
List of candidates eligible for written examination after qualification review will be released on WeChat official account (Haikou Jiangdong Release) before 21:00, November 19, 2019 and notified through SMS + call.
(iii) Interview arrangements 
Interviews will take place on November 24, 2019 (Sunday). Based on grades of written examination, from high scores to low scores, the number of candidates for interview is confirmed according to the proportion of 3:1 of the number of attendees of interview and the number of people to be recruited.
The name list of people shortlisted for interview, time for interview and location will be released on WeChat official account (Haikou Jiangdong Release) before 21:00, November 23, 2019 and notified through SMS + call.
V. Recruitment and remuneration

Personnel who participate in interviews and work outside of Haikou will be given travel subsidy (transportation and accommodation fees, of which the transportation fees will be reimbursed by receipt and the accommodation fees shall not exceed RMB 350 /day). In principle, the fees shall not exceed RMB 3000 /person.
Haikou Jiangdong New Area Administration implements an employment system that is enterprise and market oriented and enters into labor contract according to laws. Each employee will serve a probation period of 3 months. Those who complete the probation period with qualified results will be formally assigned to corresponding posts.
The start time of probation period is the employment start time; those who fail the examination will have posts adjusted according to specific situations or have labor contract released according to laws. If the recruitment posts have no suitable candidates, the public recruitment is canceled.
The remuneration refers to the remuneration three times or above that of civil servant of Haikou. Five social insurances and one housing fund (endowment insurance, medical insurance, unemployment insurance, maternity insurance, work injury insurance and housing fund) will be paid in full amount according to relevant policies. Those who meet talents introduction conditions can apply for house rent subsidy or house purchase subsidy, car purchase and children enrollment.
VI. Matters needing attention
1. Please provide application materials faithfully. We will keep the recruitment information and materials submitted strictly confidential. Those who provide false information will be disqualified from examination or recruitment once verified.
2. Ensure accurate contact information for convenient contact with you.
3. Haikou Jiangdong New Area Administration has never held or entrusted other agencies to hold examination tutoring courses and never designated any reference books and materials.
During recruitment process, Haikou Jiangdong New Area Administration will not charge any fees.
4. To learn more recruitment information and news, please follow our WeChat Official Account (Haikou Jiangdong Release).
5. The final interpretation right of this recruitment is reserved by Haikou Jiangdong New Area Administration.
Registration Form for Open Recruitment Facing Talents at Home and Abroad of Haikou Jiangdong New Area Administration
(For name of posts, main responsibilities, professional qualifications and registration form, please follow our WeChat official account "Haikou Jiangdong Release" or log in to Haikou government portal website http://www.haikou.gov.cn/ for documents downloading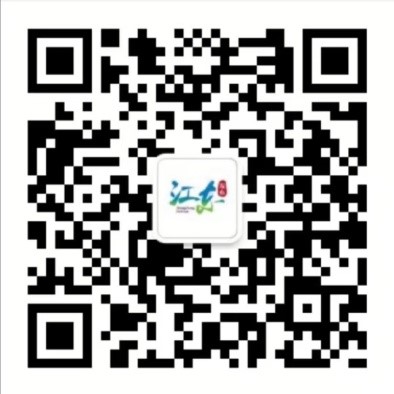 海口江东新区管理局
2019年10月30日
Haikou Jiangdong New Area Administration
October 30, 2019