This week we met up with Pierre-Jean at the Haikou Sailing and Windsurfing Club on Xi xiu beach to learn what it's like to go sailing in Hainan's capital, Haikou.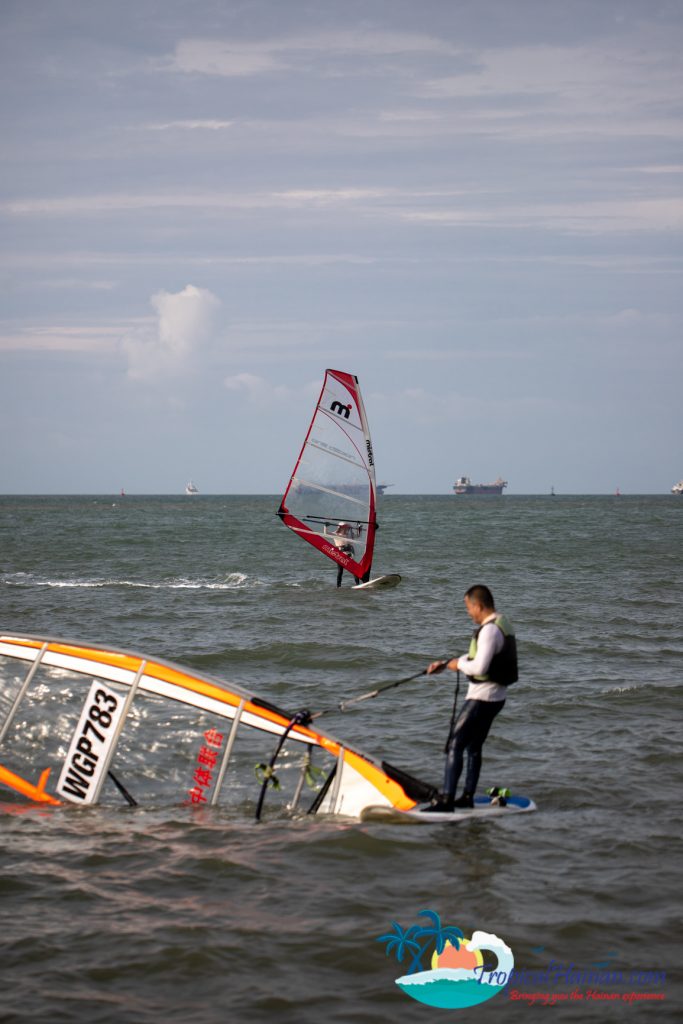 We previously met Pierre whilst on a hike through the Wuzhishan mountains last week, whilst on a trip with The Haikou Guide. More information on that trip can be found HERE.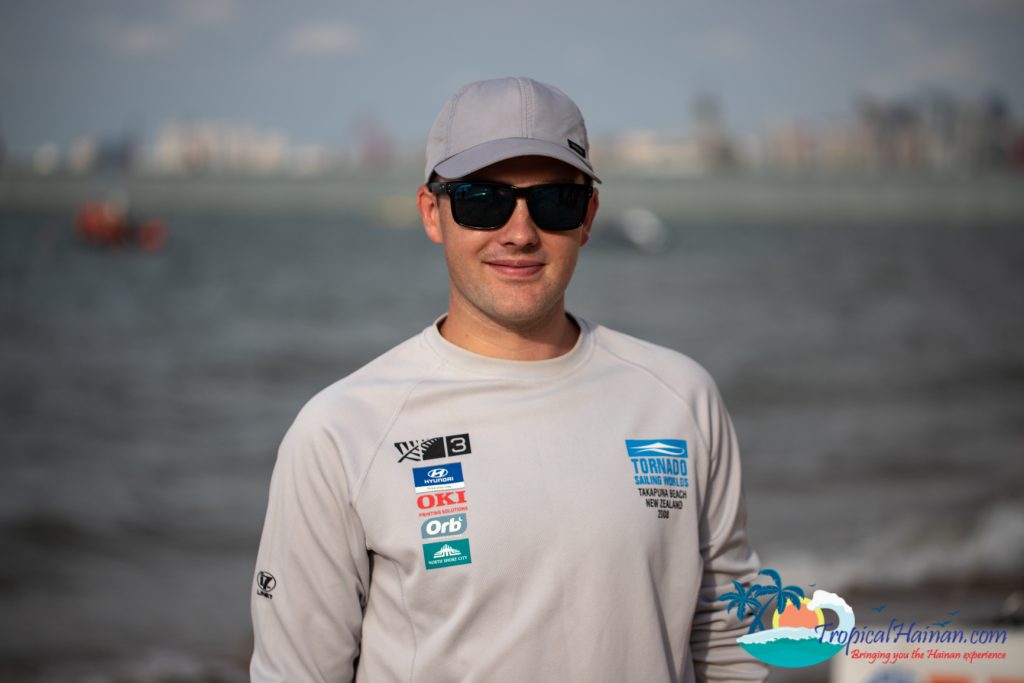 Pierre, 29. Is originally from France made the move to Haikou with his wife around two months ago. He's currently working for Hainan Vedo flavours & fragrances as a marketing advisor.
Pierre has been a sailing enthusiast from the age of 7, spending most of his summers out on the water. Before coming to Haikou he also spent time in France, Switzerland and New Zealand teaching sailing.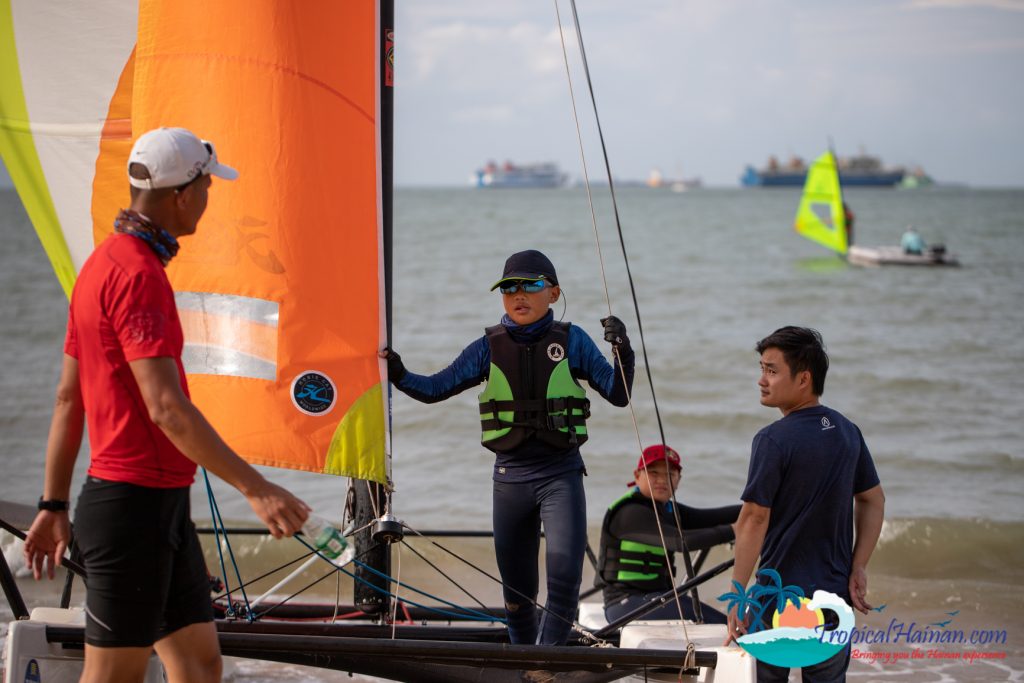 Upon arriving in Haikou he immediately sought out the local sailing clubs. He eventually joined the Haikou sailing and windsurfing club which is located on Xi Xiu beach to the west of Haikou city, where he is now an active member, going sailing 1-3 times per week.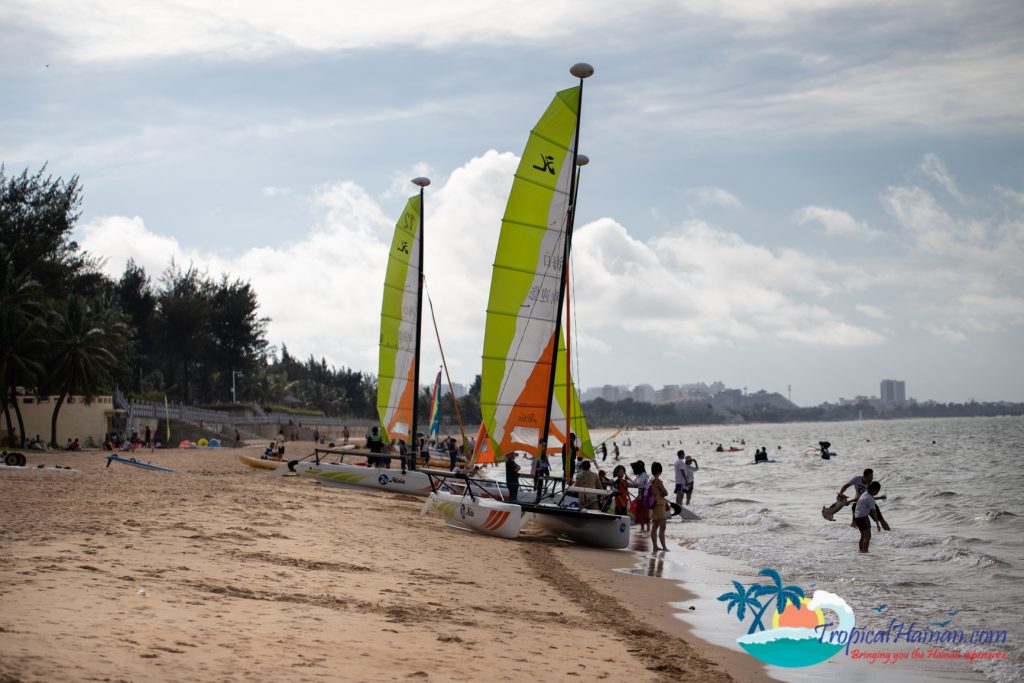 The Haikou sailing and windsurfing club now has around 400 members and 10 coaches. Water sports lovers of all ages and abilities can go to the club for lessons on windsurfing, sailing or to rent out equipment. Some of the coaches at the club have over ten years of experience and can also speak a little English. The club is also fitted with showers and lockers.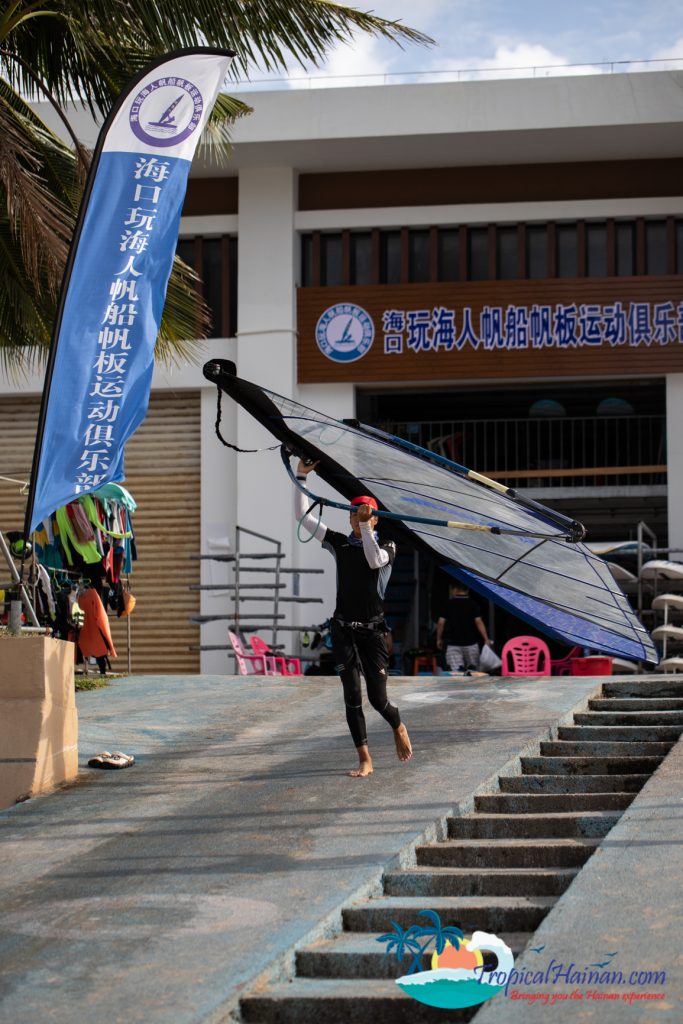 Sailing conditions
He mentioned that sailing conditions in Haikou have been good so far and that he hears from the locals that the wind picks up from October to late May, making it the ideal conditions for windsurfing, kiteboarding and sailing.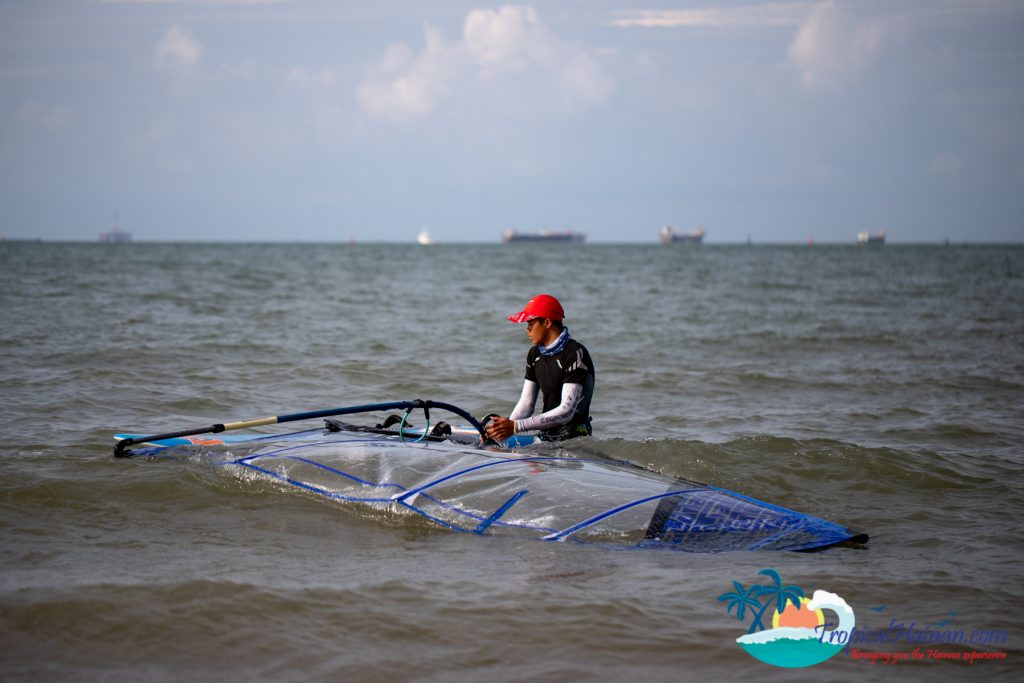 Interested in giving it a try?
For anyone interested in coming down to the club to give it a try, after a quick theory lesson on the beach learning all the different parts to the boat, you'll be on the water straight away.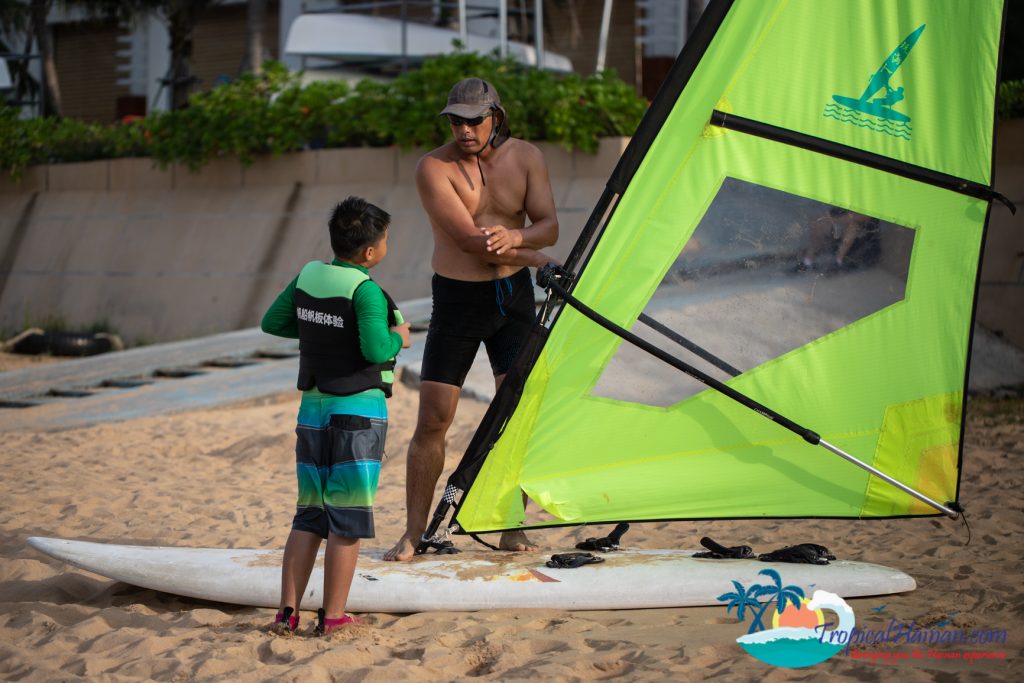 Lesson start from as little as 230 yuan for a two-hour class.
Where is the club?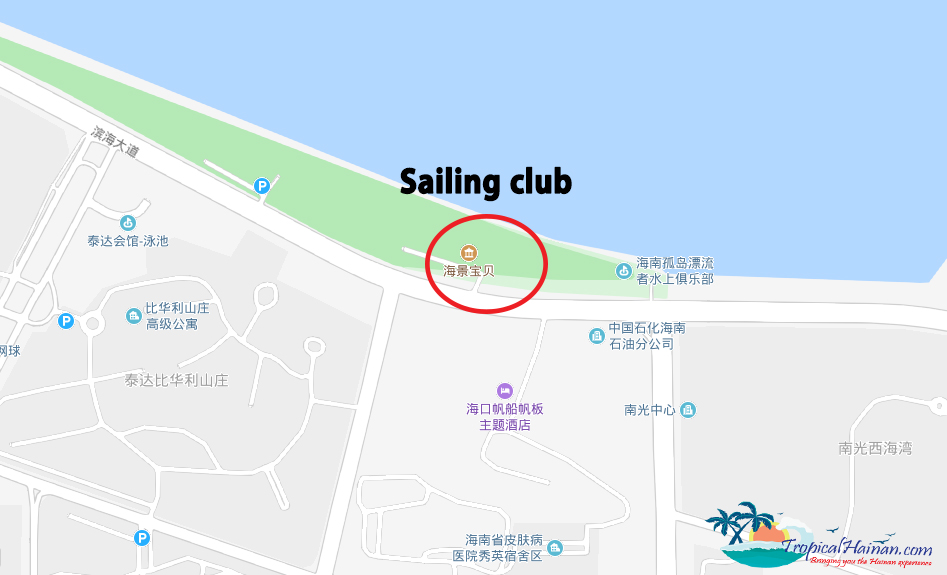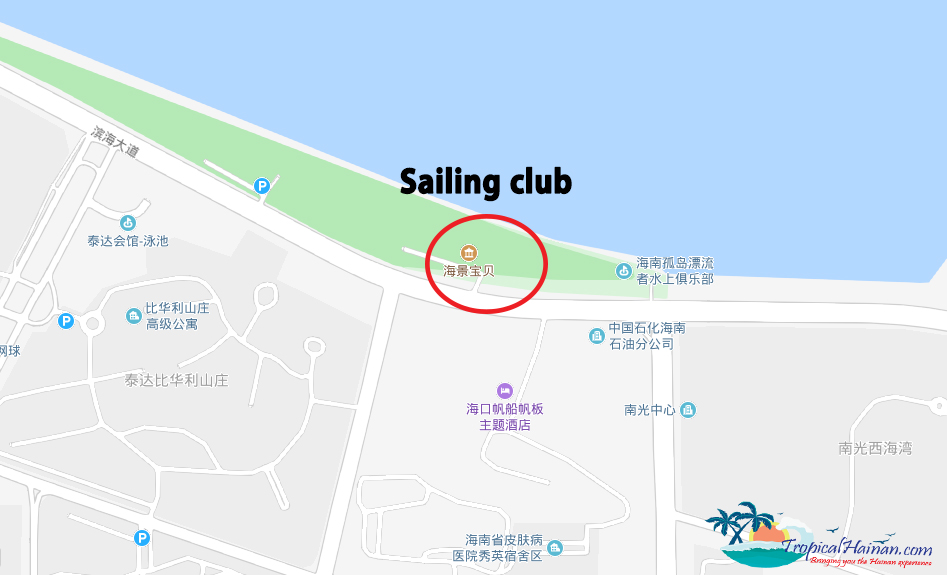 海南省海口市秀英区滨海大道217号 copy and paste into Baidu maps. Click HERE.
Open from 9 am – 7 pm (7 days a week)