On the 19th January 2019, Hainan held Lantern Festival parties throughout the island. In Haikou, the island's capital, thousands of people gathered together to walk under a canopy of lights and witness light displays in Evergreen Park.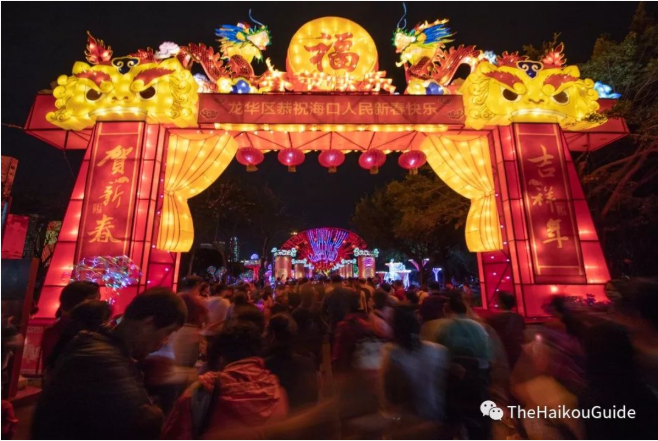 Evergreen Park is situated on the Northern point of Haikou City. The park is overlooked by Guomao, which is considered downtown Haikou.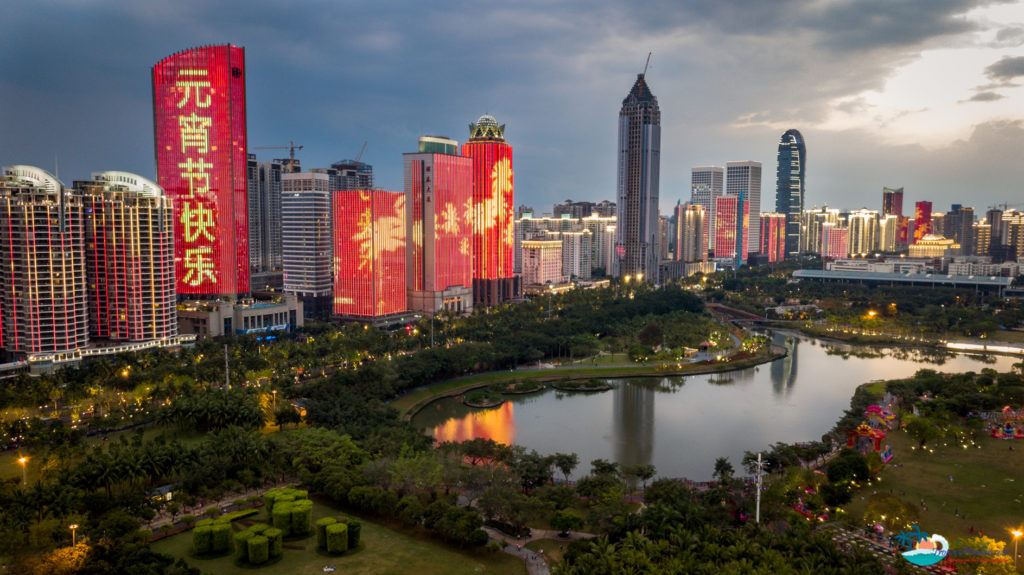 Lantern Festival falls on the fifteenth day on the first month of the Chinese lunar calendar and marks the final day of the Spring Festival (Chinese New Year) celebrations. In 2020 Lantern Festival fell on the 8th of February.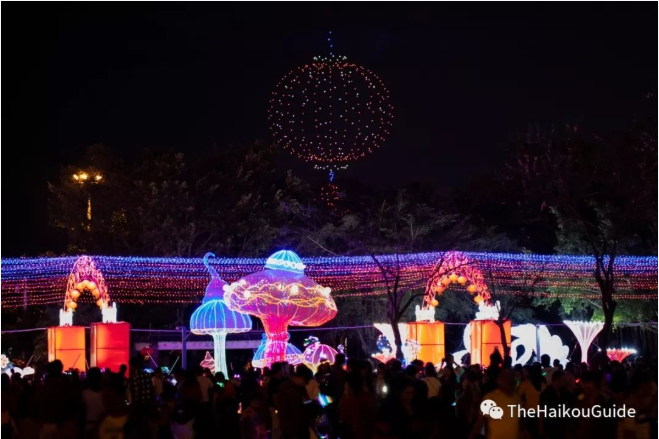 This Lantern Festival was a little different from most, at 8:30 pm hundreds of drones with LED lights attached flew into the sky over Century bridge for a ten minute light show. The hundreds of drones, controlled by one computer, formed images and patterns in the sky, such as a traditional style Lantern and "I love Haikou".
In 2018 the ancient city of Xi'an, China entered the Guinness World Records for the most unmanned aerial vehicles simultaneously airborne. Over 1300 brightly lit drones danced in the sky above the city.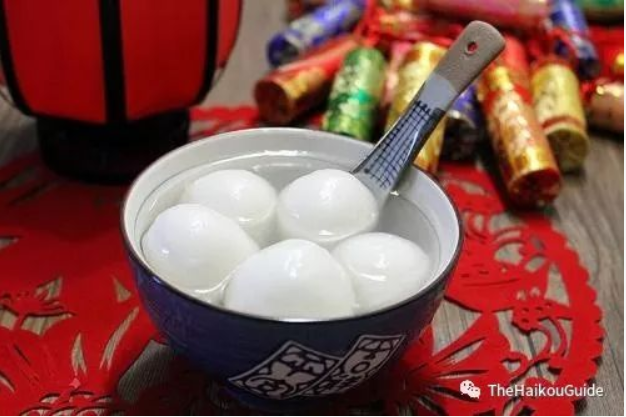 Main activities that take place on this special day are, moon gazing, stilt walking, lighting lanterns, solving riddles, lion dances, dragon dances and eating rice balls.
Rice balls are glutinous rice dumplings, they are typically filled with a sweet filling like red bean paste or black bean paste. The Rice balls are not just a tasty sweet snack, but they also symbolize "reunion" as tang yuan 汤圆 (rice balls) sounds similar to tuan yuan 团圆 (reunion).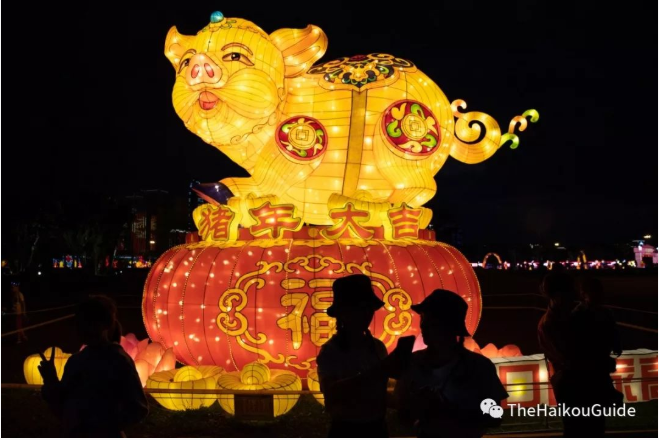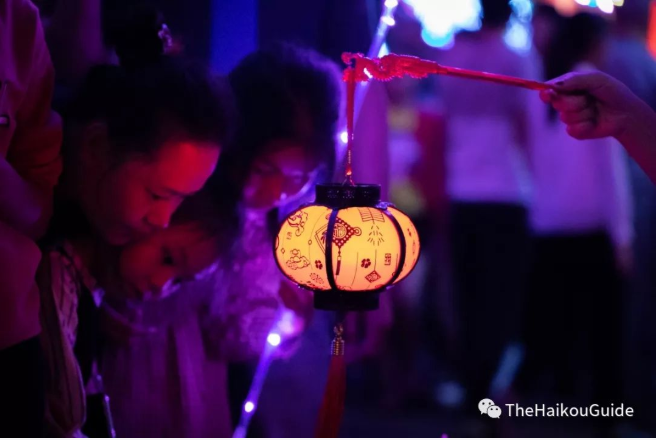 Lantern Festival can be traced back 2,000 years to the beginning of the Eastern Han Dynasty (25-220). Which, back then, lighting lanterns was a Buddhist custom, in which monks would hang lit lanterns in the temples to show respect to Buddha on the fifteenth day of the first lunar month.
The Emperor at the time, Hanmingdi, was an advocate of Buddhism and ordered that all households, palaces and temples should also light lanterns on that evening. Since then celebrating and hanging Lanterns has become a custom amongst Chinese people each year.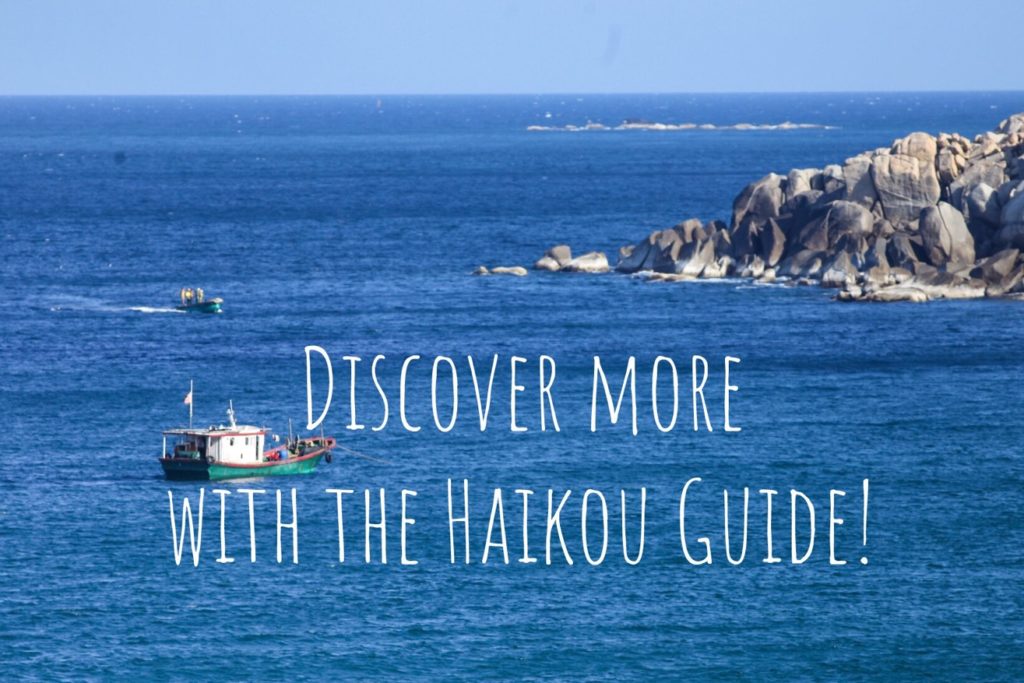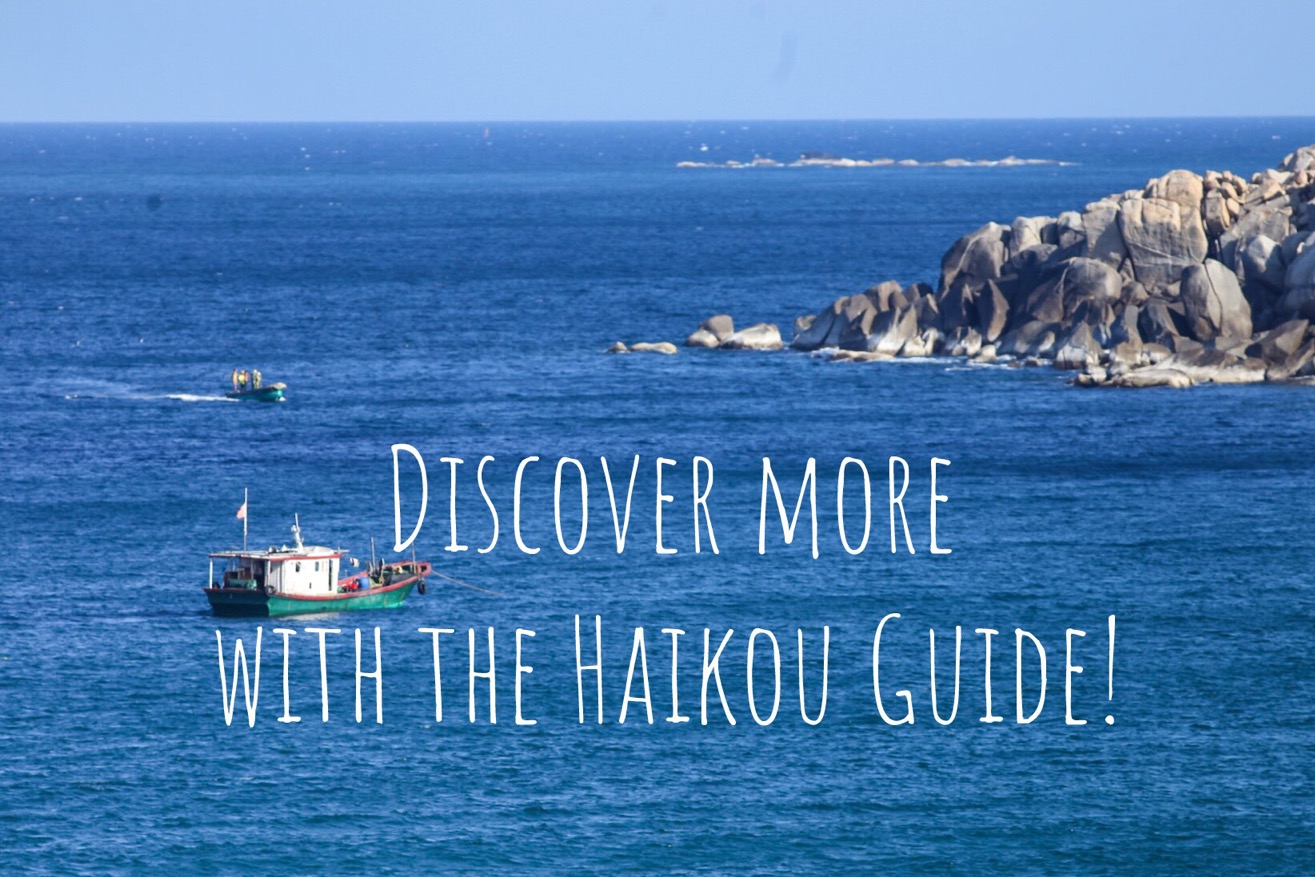 Published by the Haikou Foreign and Overseas Chinese Affairs Office and the Haikou Bureau of Foreign Experts Affairs

海口市外事侨务办公室 海口市外国专家局主办
Scan the QR code to follow The Official Haikou Guide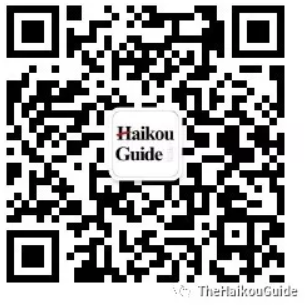 (c) Copyright HaikouGuide all rights reserved, images or text may not be copied in part or full without express permission in writing. For permission contact haikouguide@tropicalhainan.com
所有内容版权所有,未经授权,严禁转载。授权请联系 haikouguide@tropicalhainan.com