Introducing Hainan Island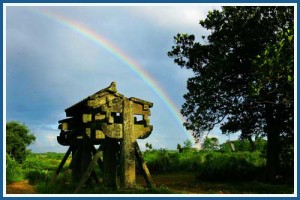 Climate
Hainan's climate is tropical monsoon, it rains heavily during both spring and summer.  70% of its annual rainfall, which is between 1500 mm – 2000mm, falls during the summer rainy season which lasts from May till October, which is also coincidently the typhoon season.
Typhoons or hurricanes as they are otherwise known usually make land along the eastern coast of Hainan an average of 5 to 10 times a year. They gather strength from the warm sea water but usually dissipate after making landfall. They have been known to cause travel disruptions and some localized flooding.
There is an annual temperature difference of about 15 °c with summer temperatures in the region of 25°c to 29°c and winter temperatures about 16°c to 24°c.
The most popular season for tourists is usually between September and April, with the coldest months being December and January and the hottest being July and August. Sanya, the southernmost city, typically records more than 20 days a year where temperatures are above a blistering 35°c. Hainan is also known as a swimmers paradise with sea temperatures usually falling no lower than 20°c.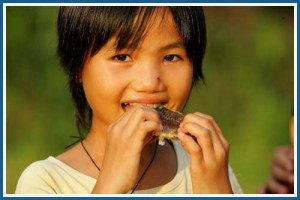 Population
Hainan is less densely populated than many other coastal provinces on mainland China, more than two-thirds of its people live in predominantly rural areas concentrated in the northeastern lowlands. Hainan has a population of approximately 8.45 million, (2 million urban), 84% of which are Han Chinese, also referred to as Hainanese. Ethnic minorities account for about 1.32 million, the largest of which are the Li people, (14.7%), the next largest minority are the Miao people, (0.7%), and the Zhuang, (0.6%).
Also found on Hainan are the Utsuls, descendants from the kingdom of Champa, one of the most powerful kingdoms in Indochina in the second century AD. The kingdom finally disintegrated about 500 years ago and the survivors scattered throughout Asia.
There are about 700,000 of the lingao people, also known as Ongbe, living in northern Hainan. The origin of their language is still being debated, however it is considered by some scholars to be of Tai origin. They have no writing system of their own and the language is not taught in schools, nevertheless it is widely spoken.
In some rural areas it is the only language spoken, especially amongst women and young children. The lingao people are considered by the government to be Han Chinese and they consider themselves to be Han, historically though, they were often recorded as Li.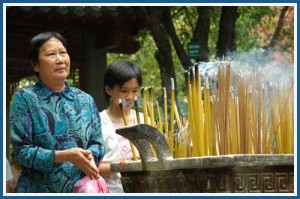 Religion
Daoism:
Officially the religion of Hainan is listed as atheism. 3 kilometres west of Haikou however is Wenbifeng Mountain and Wenbifeng Daoism Park where the Yuchan Palace along with numerous pavilions and halls built in the style of the Song Dynasty are scattered across 1000 acres of some of the most beautiful mountain terrain in Hainan. Legend has it that Yuchan Bai, the founding father of Southern Daoism studied and meditated here before ascending into heaven.
Buddhism: Hainan is home to an estimated 90,000 Buddhists. Along with a famous Shaolin, Buddhist temple complex and Buddhist Culture Park in Nanshan Mountain at the southernmost point of the island, Sanya also boasts a 108 metre high statue of "Guanyin," the goddess of infinite compassion and mercy in Buddhism. The statue is the world's largest and reputedly bigger than the statue of liberty.
Muslim: There are between 6000 and 7000 Hui people, (Chinese Sunni Muslims), living in two villages in Yanglan district close to the city of Sanya. The larger of the two villages is called Hui-Hui, and the smaller one is called Hui-Sui.  There are two small mosques in Hui-Hui village and the architecture of the Hui people's houses is distinctly different from the non-Muslims living in the same village.  While many of the older inhabitants of the villages have kept their Islamic traditions alive, they speak Arabic, abstain from pork and pig meat and pray five times a day etc, a lot of the younger generation can be seen drinking, smoking and gambling and the number of young people worshiping in the mosques is falling. Many of the Hui can be seen in the tourist areas of the cities trading in pearls and working as money changers.
Christianity: Hainan has a small but growing Christian population, about 40,000 Protestants and 4,000 Catholics. Christianity on the island dates back to 1630 when Jesuit priests from Macau built the first church in Fucheng town; Protestant missionaries began arriving in 1881. There are more than 21 registered churches on the island and nine registered pastors. The churches have recorded on average 8 to 10 baptisms a year for the last number of years. There are also an undetermined number of local house churches and evangelists scattered throughout the island.
Animism: The Li people, the largest minority group on the island and the majority of the Lingao were historically animists, and they were guided in their spiritual affairs by shaman.  They believed in ancestor worship and supernatural spirits that were concerned with the affairs of the human world. Sickness, bad health and misfortune were attributed to these spirits who could cause untold trouble for the village.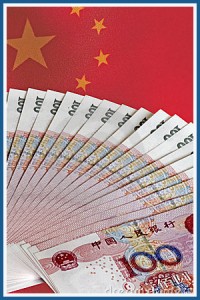 Economy
Before Hainan became a province and special economic zone in 1988, agriculture was the main industry. The island is rich in natural resources which include rice, rubber, pepper, coffee and tea along with palm oil, coconuts, and tropical fruits. More than 4200 different kinds of plants, (and 120 different kinds of vegetables), grow in Hainan accounting for a staggering 15% of China's total, 600 of which are native to the island.
Natural resources include iron ore along with a reported 50 different kinds of minerals and recent explorations have discovered sizeable offshore finds of oil and natural gas. Hainan is situated in rich fishing grounds and tuna, shrimp and pearl exports all contribute to the local economy.
Hainan may be the largest special economic zone; it is not however subject to the economic policies as applied on the mainland. Hainan is not heavily industrialized and there are relatively few factories on the island, it does however have a growing pharmaceutical and petrochemical industry.
In 2010 Hainan was designated an International tourist island. It has been popular with Russian holiday goers for decades but now it is undergoing significant development aimed at attracting tourists from further afield. Most of this development is happening in the Sanya area and along the south coast of the island.
In 2010 Sanya hosted the Miss World competition for the fifth time; other events include the World's Strongest Man competition and the tour of Hainan international cycling race.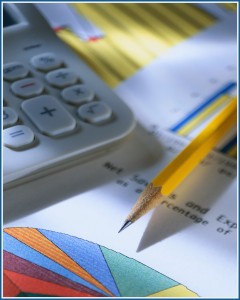 Administration
Prior to 1988 Hainan came under the jurisdiction of Guangdong province, since then it administers three major cities, 16 counties, as well as the islands and reefs of the Xisha Islands, Nansha Islands and Zhongsha Islands and seawaters around them.
For Administration purposes the island has been divided into five major economic districts, and a sea and coastal area. The Northern District with Haikou at its centre includes the smaller cities Wenchang, Dingan and Chengmai. This district focuses on industries such as cultural entertainment, international forums, meetings and exhibitions, finance and insurance, bio-pharmacy and hi-tech industries.
The Southern District surrounding Sanya includes the counties Lingshui, Baoting and Ledong, and focuses on the hotel, entertainment and leisure industries.
 The Central District consists of Wuzhishan city and Qiongzhong, Dunchang and Baisha counties. Its objective is the protection of the environment and the development of a tropical climate agriculture and a forest economy. It also focuses on developing and promoting ethnic minority tourism.
 The Eastern District consists of two cities, Qionghai, and Wanning and it concerns itself with coastal tourism, tropical climate agriculture, fisheries, and the processing of agricultural products.
 The Western District incorporates Danzhou city, Lingao, Changjiang and Dongfang counties and Yangpu special district. This development zone concentrates on developing a harbour and hi-tech industry, adventure and discovery industry and coastal tourism.
 The Sea and Coastal area deals with marine tours in waters under the jurisdiction and authority of Hainan Province, Xisha, Nansha and Zhongsha Islands.  Marine resources, fisheries and marine transportation also come under its jurisdiction along with offshore oil and gas exploration, mining and processing, and the development of marine tourism.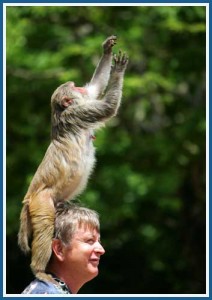 Nature and the environment
There are 5 major tropical primitive forests in Hainan distributed over the Wuzhi, Limu, Diaoluo, Jianfeng, and Bawang mountains in its interior and they contain numerous different species of trees.
Palynological studies have shown that Hainan's forest cover was as high as 90% as far back as 111 B.C. when it was incorporated into the Western Han Dynasty. Throughout the centuries, mass migration of Han people to Hainan, bringing with them advanced metal tools for forest clearance accelerated the reduction of forest cover.
 During the Japanese invasion of the 1930's forest cover was reduced to 50% due to large scale logging. It was reduced still further to 35% by the 1950's as China's demand for high quality hard wood increased. The forests contain more than 20 viable commercial species including teak and sandalwood.
In 1994 government policy shifted to one of sound ecological development, and commercial logging in Hainan was banned.  An annual investment fund of over RMB¥36.5 million was made available to reemploy workers from the logging industry and to help conserve the forests. In 1998 two further initiatives were launched, "The Natural Forest Protection" and "Grain for Green" projects. Both projects have had considerable success and to date forest cover stands at approximately 57%.
 At the heart of Hainan lies its highest mountain, Mt Wuzhi, (Five Fingers Mountain), with its highest peak at approximately 1,860 metres.  From here the land steps down gradually in every direction to lowlands, except to the south where the mountains run to the edge of the sea.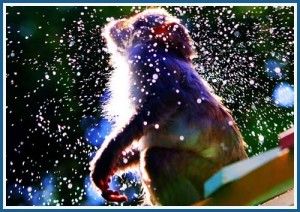 Wildlife
Hainan is home to an estimated 4,200 species of plants, more than 300 species of birds, 104 different kinds of reptiles, almost 100 species of mammals and 37 different kinds of amphibians, many of which are unique to China and some are found only on Hainan.
 There are 68 nature reserves with the responsibility of safeguarding 50 species of plants and 102 different kinds of wildlife classified as under state special protection. Two of which, BlackCrown Gibbon monkeys and Hainan Eld's deer are found exclusively on Hainan.
 3 of the best well known nature reserves are:
Gan Shi Ling nature reserve which lies to the northeast of Sanya. Since 1983 it's been under government special protection for plants and is a popular hiking destination with tourists.
Bawangling nature reserve in western Hainan is home to the rarest ape on earth, the BlackCrown Gibbon. 27 species of trees are under state protection here and it houses an UNESCO research base for biological science.
Eldi's nature reserve is located close to Dongfang city and is one of the most popular tourist attractions in Hainan. Eld's deer or "slope" deer as they are known locally, were reduced to a herd of only 26. Due to state protection they have clawed their way back from extinction and now number about 800.