Latest survey to study Hainan Gibbons was launched this month
On November 11, a survey of the elusive Hainan Gibbon was launched at Bawang ridge, Changjiang by the Bawangling Branch of the Hainan National Park Administration.

The Hainan National Park Research Institute organized 73 experts and scholars from relevant fields to conduct a 7-day survey of gibbons in Hainan.
They investigated living conditions, tropical rainforest ecology, habitat protection and other conditions of gibbons in Hainan, which are of great significance to improve the endangered status of gibbons on the island.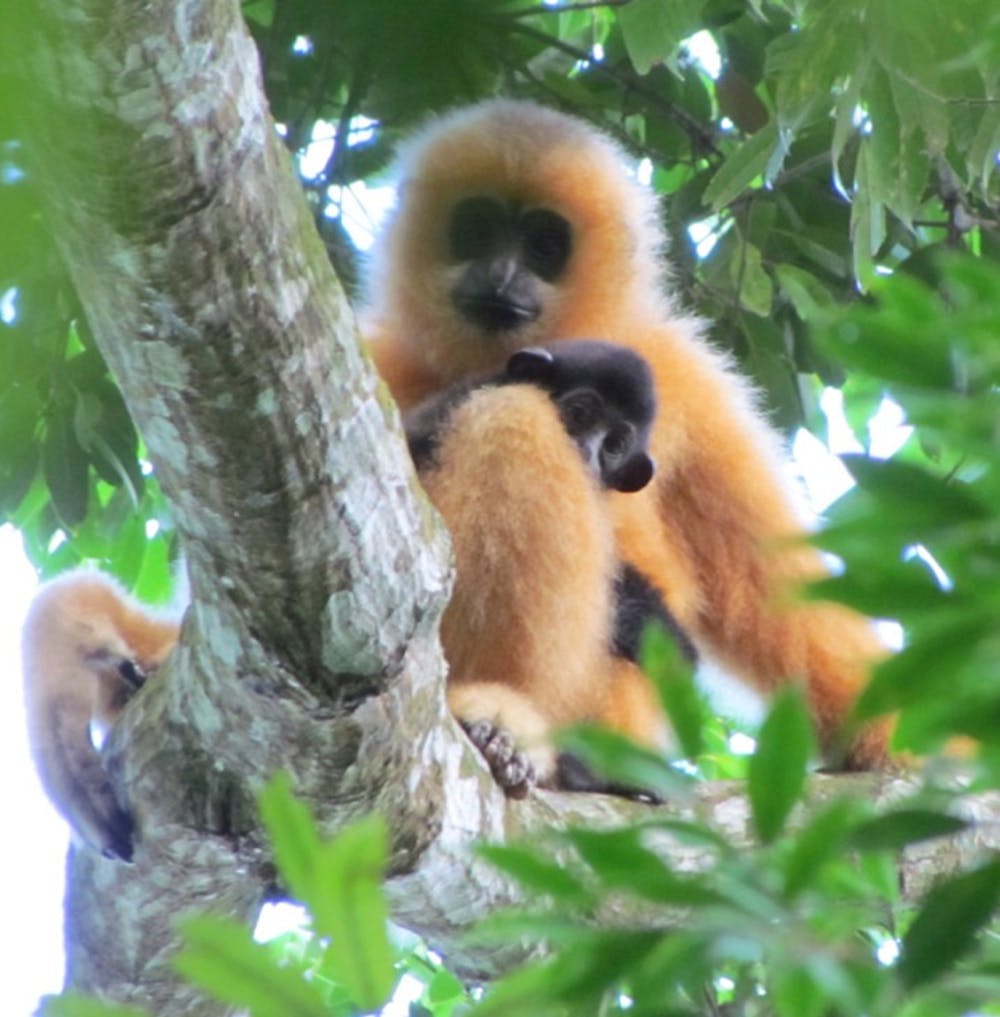 This is one of the first times a survey this large by scientific research institutions has taken place and it's one of the most extensive investigations of the Hainan gibbon to date.

It's also the first joint survey of Hainan gibbons using high-tech equipment such as unmanned aerial vehicles (UAVS/drones) as tools to investigate the population and habitat conditions.

At present, there are 33 gibbons across 5 groups in the Hainan tropical rain forest national park.
Hainan gibbons are the world's only primate with a population of less than 100. It is far more endangered than the giant panda or crested ibis. It is a first-class protected animal in China.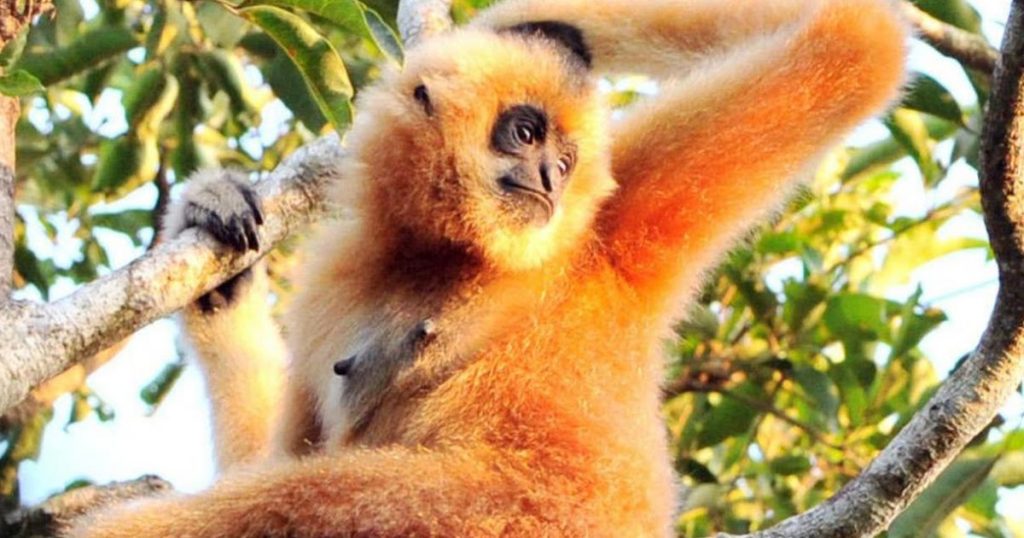 From November 11th to 17th, the Hainan National Park Research Institute will assist experts and scholars in using a variety of survey methods to monitor, record and make observation records.

Jiang Zhigang, an internationally renowned animal protection expert and former deputy director of the National Science and Technology Commission, is in charge of the investigation and will make the investigation plan.

A grand total of 73 people from a number of branches participated in the survey.
Branches of the Hainan Tropical Rainforest National Park Services including the Li Mushan bureau, Bawangling bureau and the Yinggeling bureau, along with Hainan University, Hainan Normal University, the Chinese academy of tropical agriculture sciences, Sun Yat-sen University, Guizhou Normal University, the Chinese academy of forestry ecological center, Beijing Forestry University, Eco-Bridge Continental EBC, the Dali Bai minority autonomous prefecture yunshan biodiversity protection and 13 other units also participated.
More Gibbon related news:

On September 1 this year, a new gibbon was born.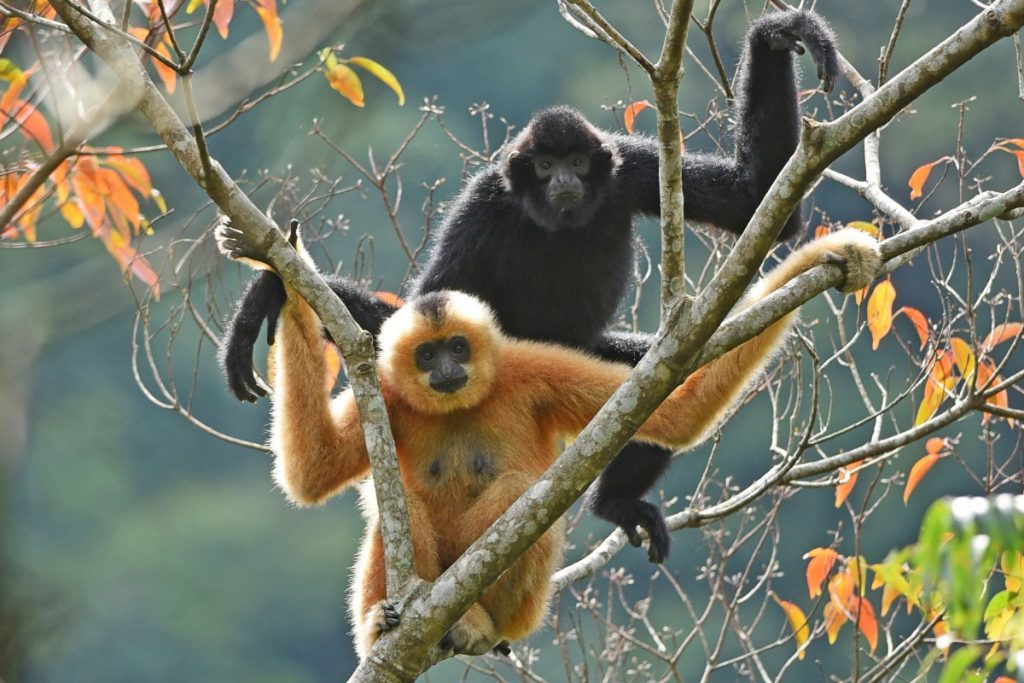 On August 18th 2020, researchers from the Chinese Academy of Forestry monitoring, took photos and video of two Hainan gibbons and recorded the sound made by the male gibbon using an infrared automatic camera in Daping Village, Dongqiongling, Baisha Li Autonomous County.

It was confirmed that there is an adult male and a female Hainan gibbon (group E/group 5), and that the gibbons had spread to Dongpengling, which is 10 kilometers away from the original habitat of Futouling of Bawangling.

The monitoring results and the manual monitoring results in January 2020 have been mutually verified.

The formation of group E, which is also the fifth family group of Hainan gibbons, and its spread to the new habitat for nearly 8 months now, means that their habitat area is increasing, and the new habitat can support the gibbons.

The formation of new family groups indicates that the population of Hainan gibbons is progressing in the right direction and that protection efforts have been effective.
At present, the Hainan gibbon population number has recovered to 33 from a historical low of about 7 in the 1980s.

In the 1950's, there were more than 2,000 Hainan gibbons across nearly 900,000 hectares of forest on the entire island.

In 1980, in order to protect gibbons, Bawangling Reserve was set up. At that time, there were only two groups of 7-9 Hainan gibbons left.

In 1998, there were 19 gibbons in 4 groups in Hainan.

In 2003, the Hainan gibbon population dropped to 13.

In 2013, the Hainan gibbon population grew to 23 in three groups.

A monitoring survey at the end of 2019 showed that the number of Hainan gibbons had grown to 4 groups of 30.

On 18 August 2020, monitoring confirmed the formation of a new Group E, namely group 5, with numbers now totaling 33.
Related article: Hainan launches center for the study of Hainan Gibbons
Tropicalhainan.com launched it's official mini programme and WeChat account, scan the Qr code to keep up to date with news, sports, entertainment, travel, opinion and more.