Lest we forget, in memory of "Gull Force Detachment" soldiers in Hainan
"The guards were very cruel and beat the chaps with iron bars, pieces of thick timber, rifles and many had to be carried back to camp by their mates." An extract from Tom Pledger's war diary 1940 – 1945 Australian Gull Force, 2/21th Infantry Battalion Field Ambulance.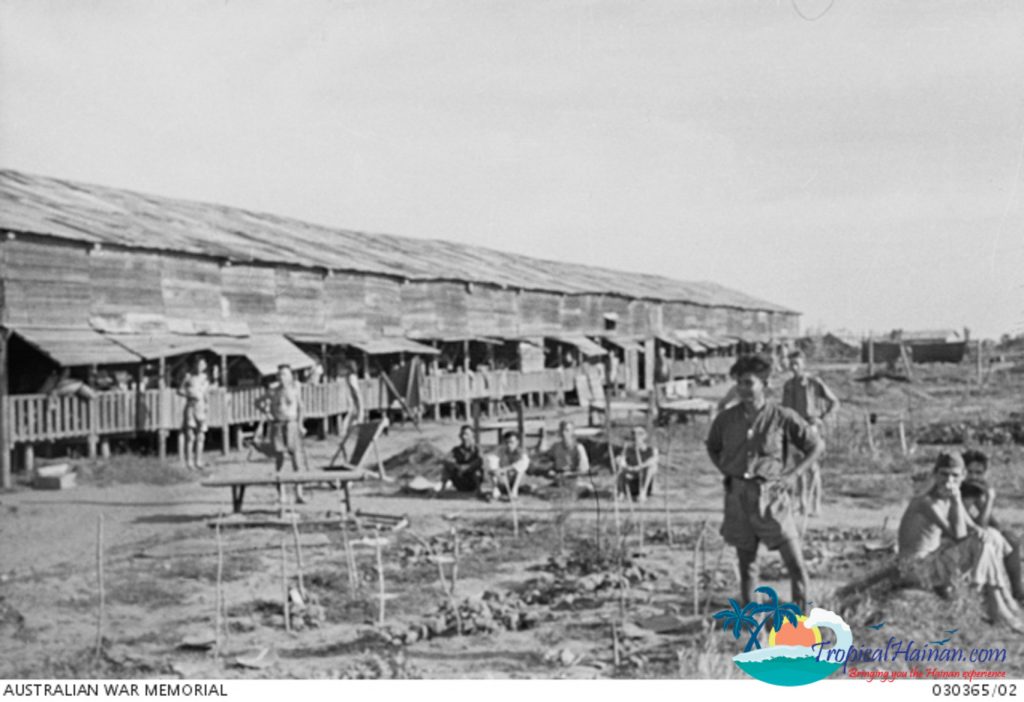 It's hard to believe that such atrocities were committed here on the island of Hainan. On the 5th November 1942, during World War Two, 263 Australian and 245 Dutch prisoners were transported to the west side of Hainan (Dongfang) from Ambon (Indonesia) to a Japanese POW labour camp at Ba Suo port, the foreign prisoners worked alongside Chinese prisoners of war that were captured and forced to work by the Japanese.
The soldiers were part of Gull Force, which was an 1100 strong detachment of troops sent to Ambon after the Japanese attacked Pearl Harbour in December 1941. They were stationed on Ambon to help defend the Dutch East Indies island.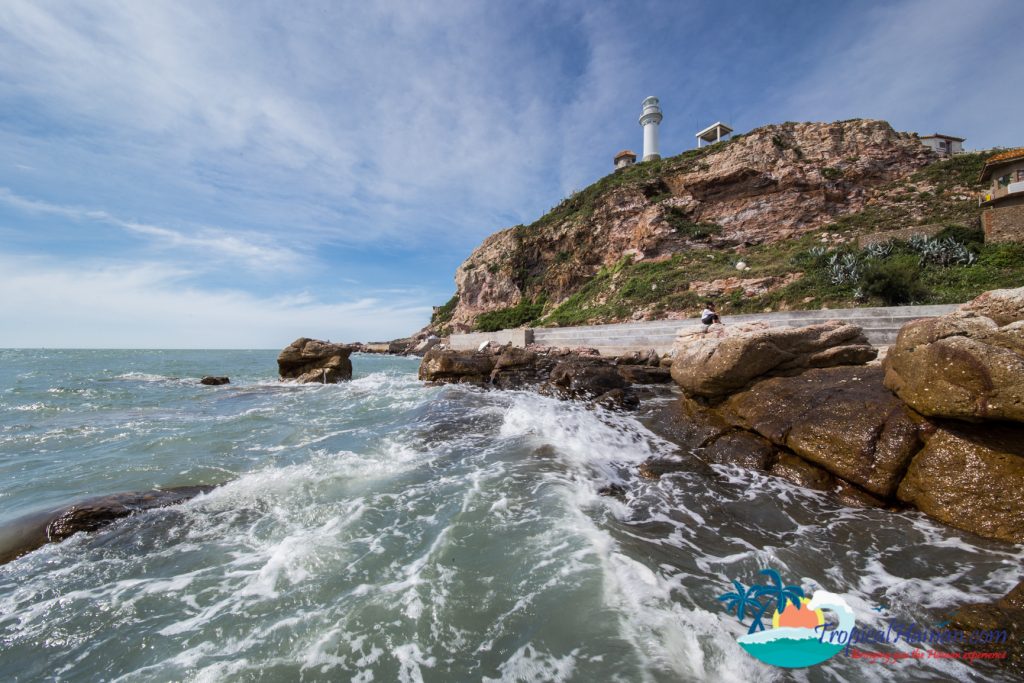 "I did not have to go out on the work parties, but was kept very busy in the camp, which consisted of 3 huts, 220 feet by 35 feet. No. 1 hut housed the Aussies, No. 2 the Dutch and No. 3 was the hospital" – Tom Pledger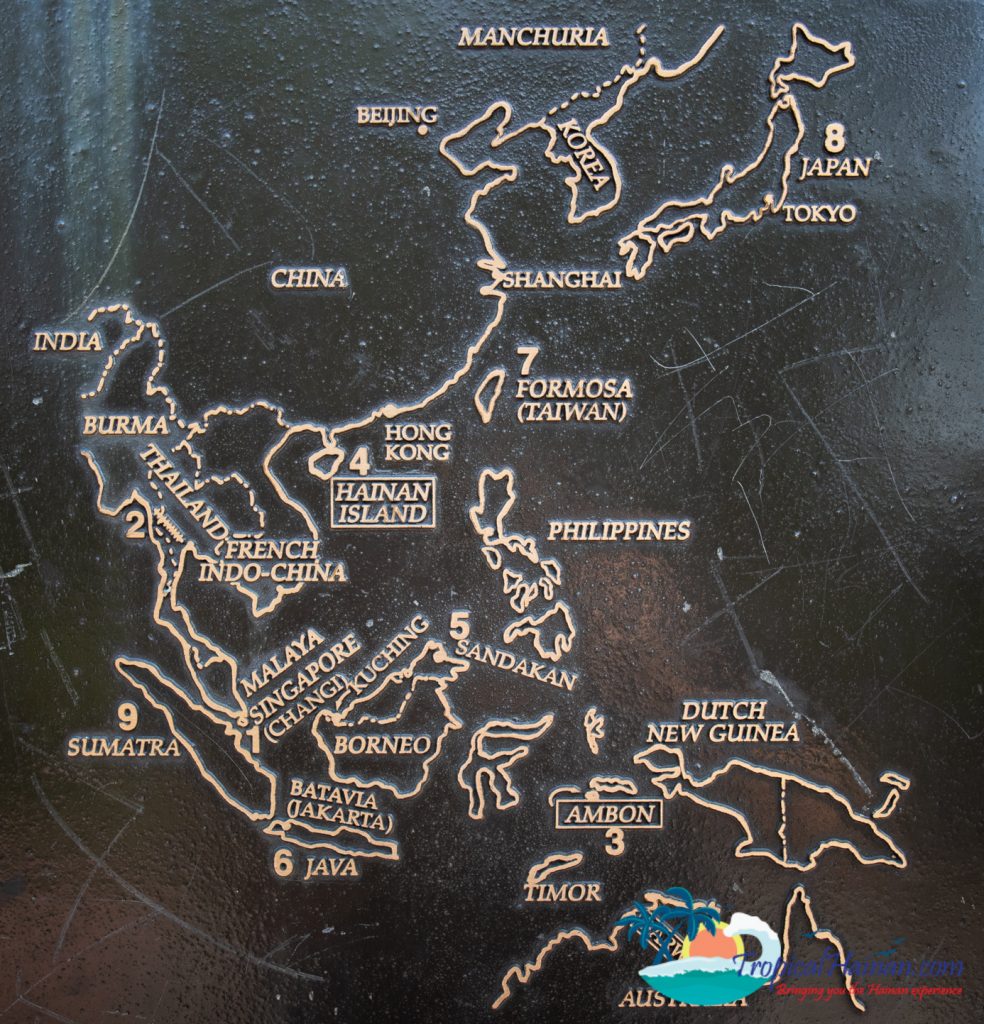 "Our main trouble was starvation, especially for the work parties as they had to march out about 7 AM and work all day and back about 6 PM" – Tom Pledger
On the 8th April, 1944 after a gruelling two years at the camp, Japanese guards were transporting prisoners to a construction site when the convoy was ambushed by Chinese Guerilla forces.
It is reported that ten Australian prisoners escaped the ambush, eight of them went on to join local guerilla forces to fight against the Japanese although the fate of these eight has been difficult to confirm, what we do know is that two of the Australian soldiers were too sick to go on and had to be left at Lao'ou village 老欧村, where they were taken care of by locals. Unfortunately, the two who were left behind in Lao'ou village died from disease.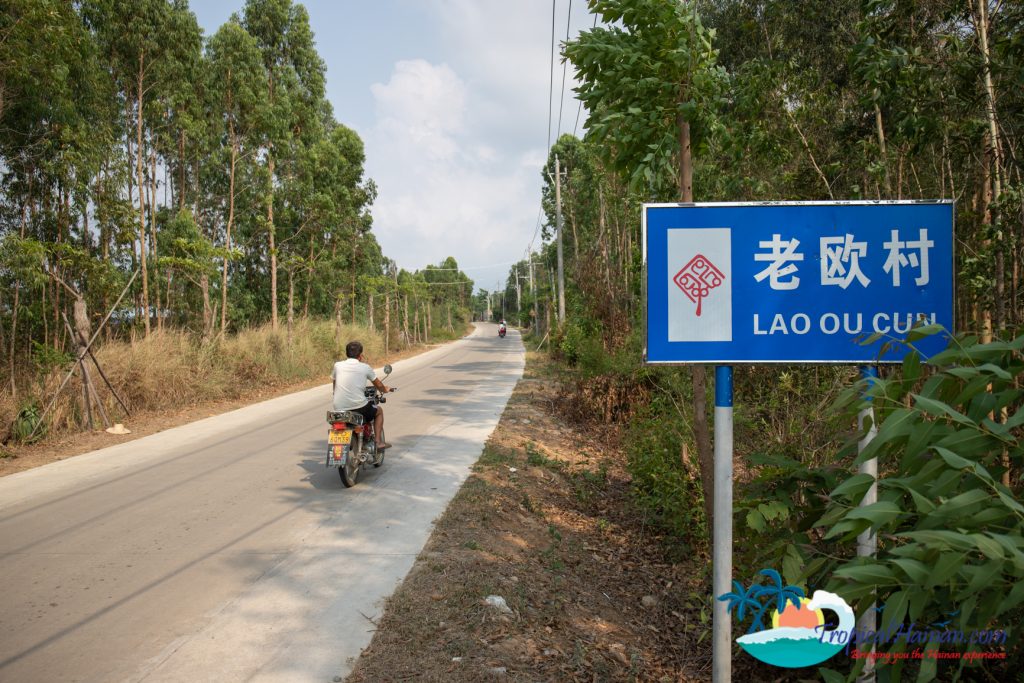 Towards the end of the war, those who had survived the Hasho POW camp, were rescued when American soldiers parachuted in to liberate the camp. The liberation was led by Major General John K. Singlaub who was a Captain at the time.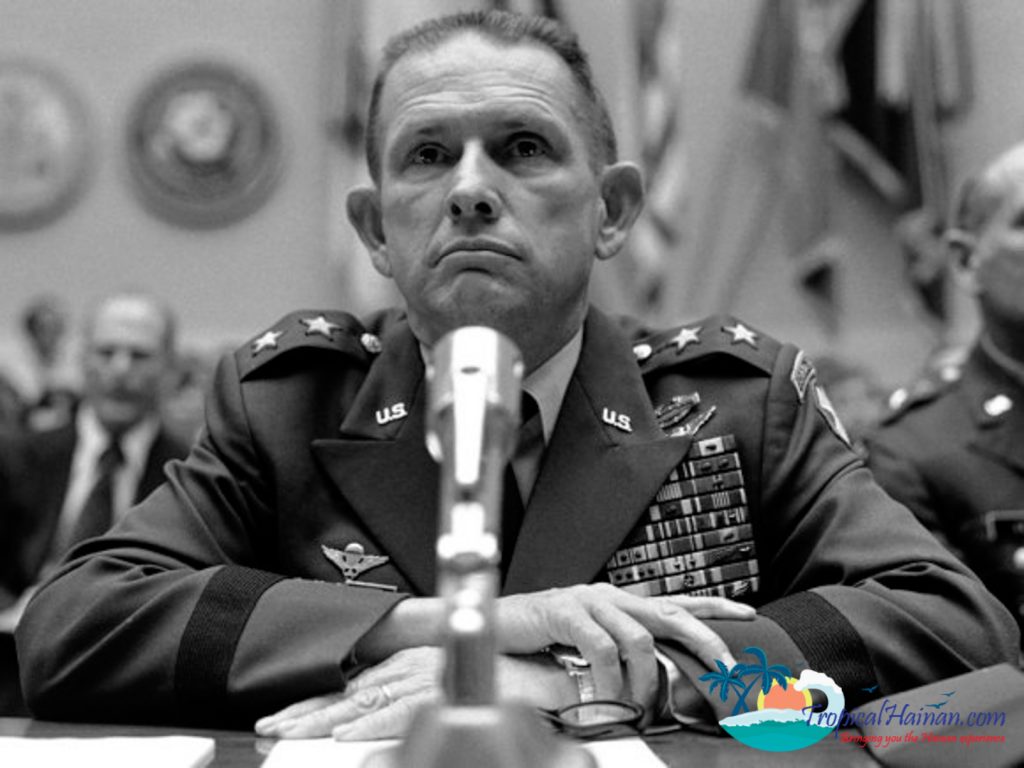 "At great personal risk, he and his overwhelmingly outnumbered group parachuted into a field next to the POW compound in the middle of the day, and convinced the Japanese military unit to surrender. They successfully liberated hundreds of Australian and Dutch prisoners" – Jean d'Isle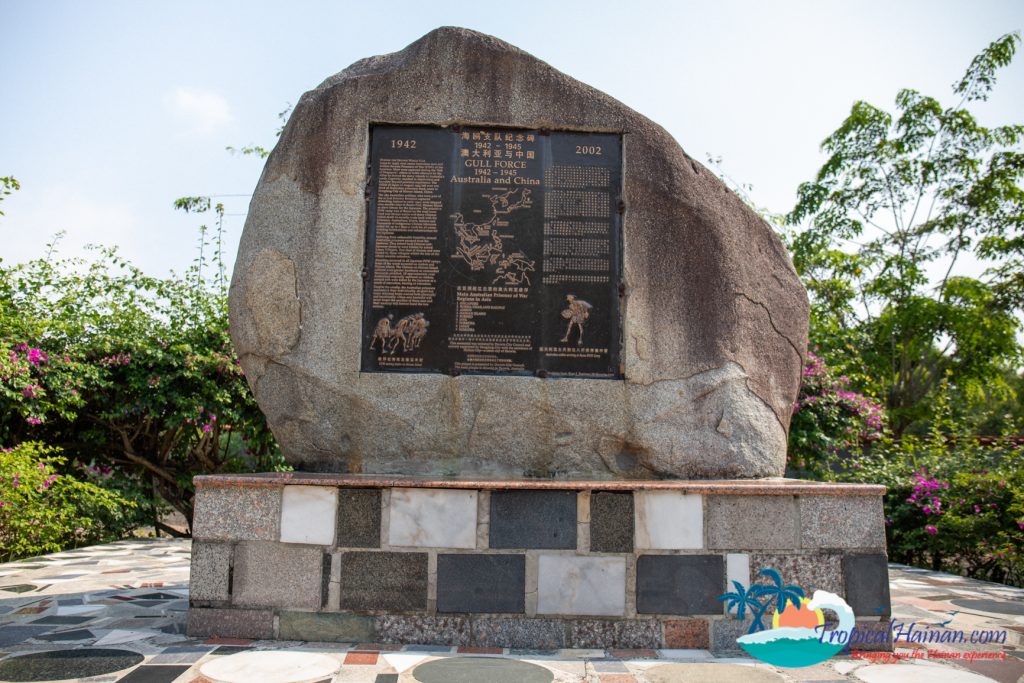 This memorial stone stands on the outskirts of Lao'ou village, Dong fang to remind us of the great sacrifices and heroic acts that happened on the island when two nations united together to fight against a foreign invasion.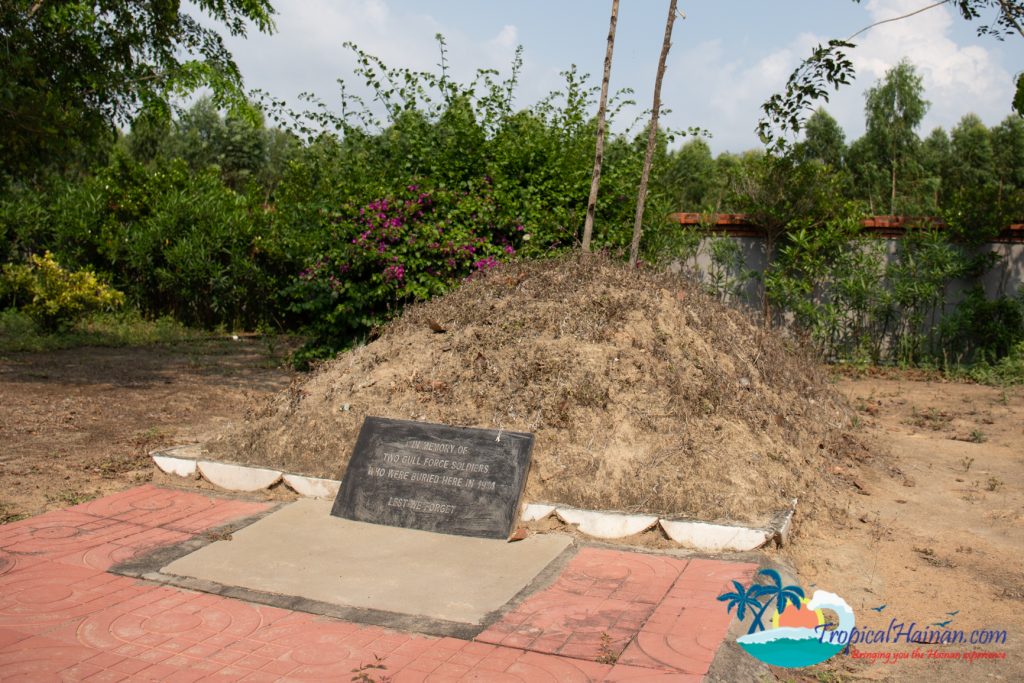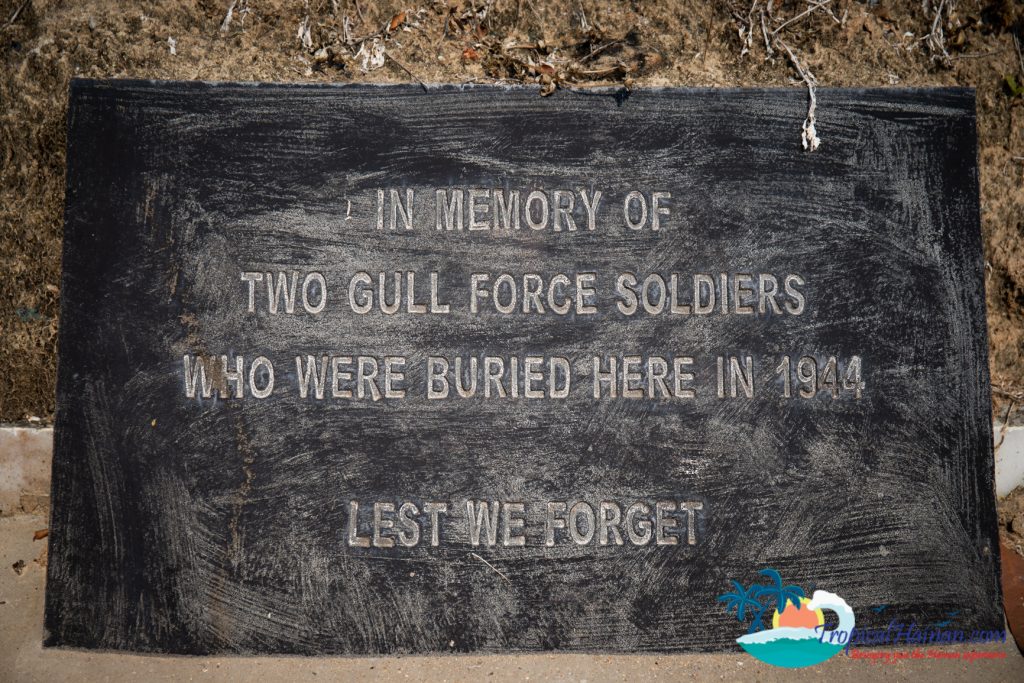 "Lest we forget"