Li Minority people's culture on Hainan Island, an in-depth guide, part 2 Li houses and villages
Li Minority houses and villages were usually built on the plains, flat areas in valleys or on gentle mountainside slopes next to a river, surrounded by farmland and woodland. The village would consist of main houses with a living area and sleeping area, a children's area, a barn, a temple, a bull pen and a pig sty.
An area would be set aside for sun drying grain, either on the ground or an elevated shelf.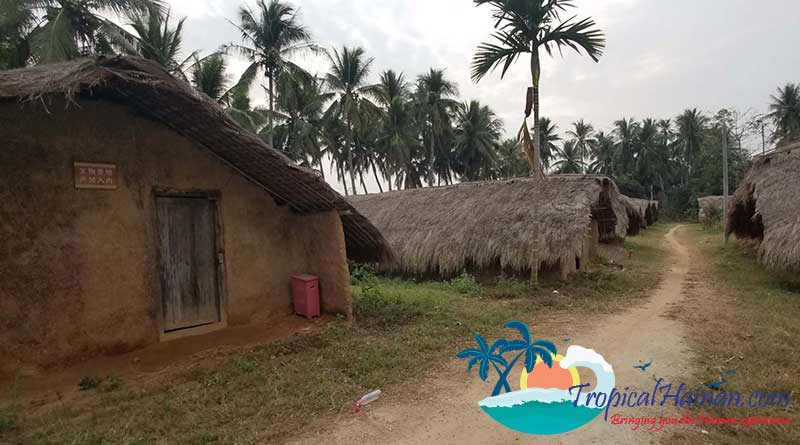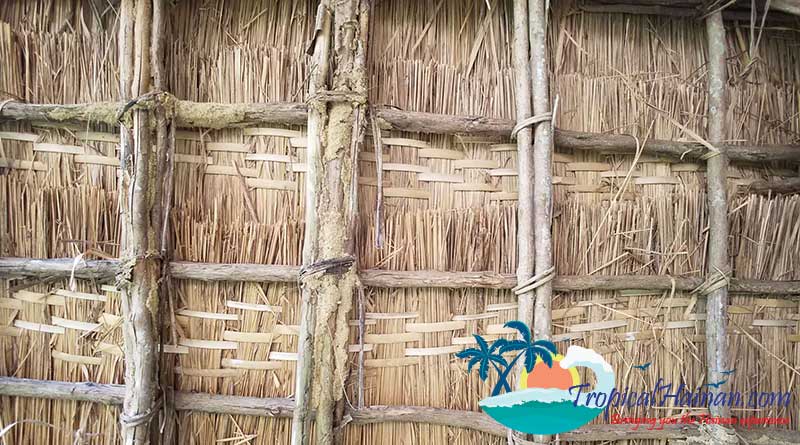 Li Minority Houses on Hainan Island
Their houses are constructed with wild grass, bamboo, wood, rattan, mud and other natural materials. There are two distinct types of houses, a boat house, (as it resembled an upside down boat), and the character "jin" shaped house.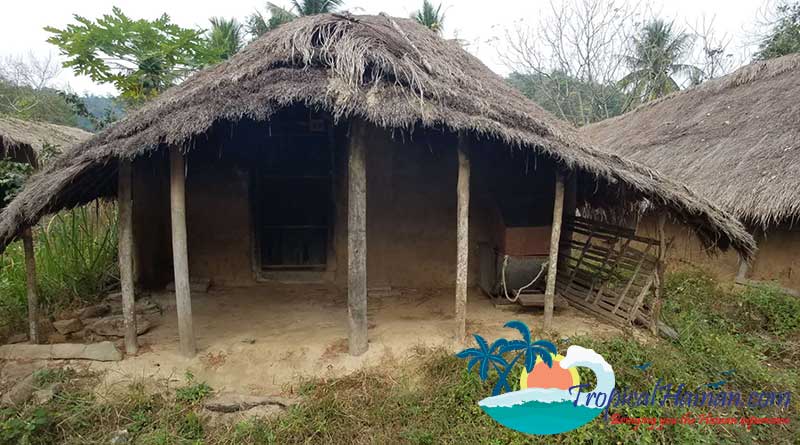 The rooves of straw are supported by tree trunks and the walls are of interwoven strips of bamboo coated with mud. They are designed to be cool in the heat of a tropical summer and strong enough to withstand the occasional tropical storm that blows in from the coast.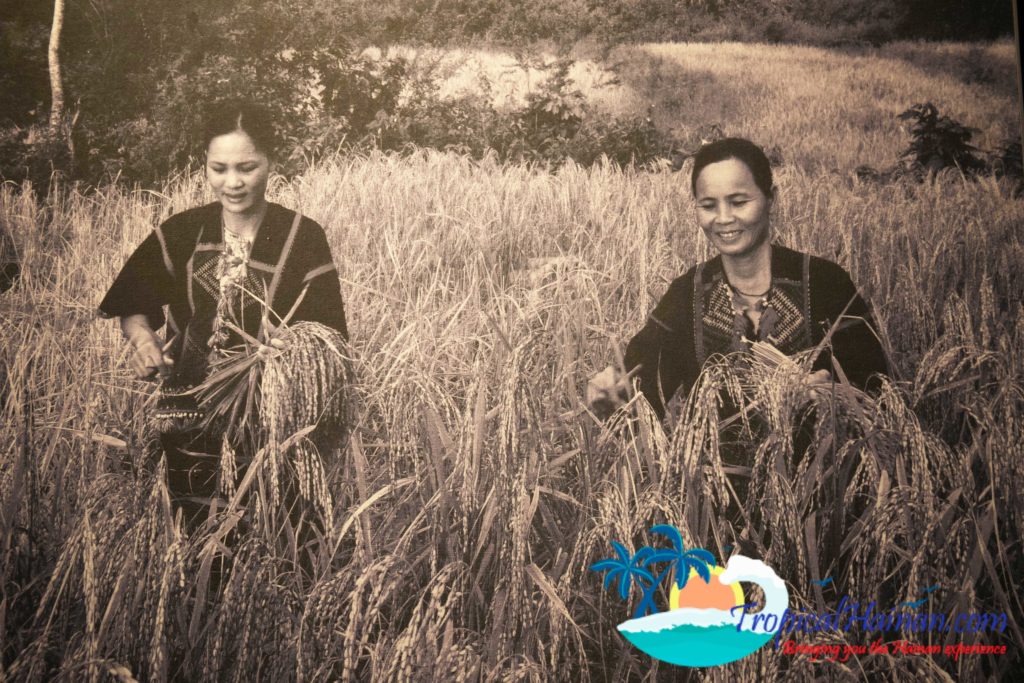 Li Minority traditional farming on Hainan Island
The traditional farming methods of the Li Nationality were slash and burn, also known as "cutting the shanlan". The ash was used as fertiliser and sowing was done after the rains. Farming tools were relatively simple and typically yields were low. The main crops were shanlan rice, (along with other strains of rice), and beans. Fishing and hunting was also an important part of village life.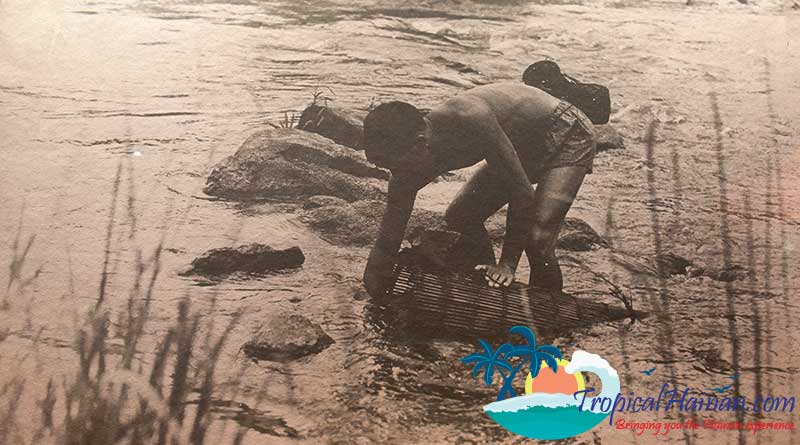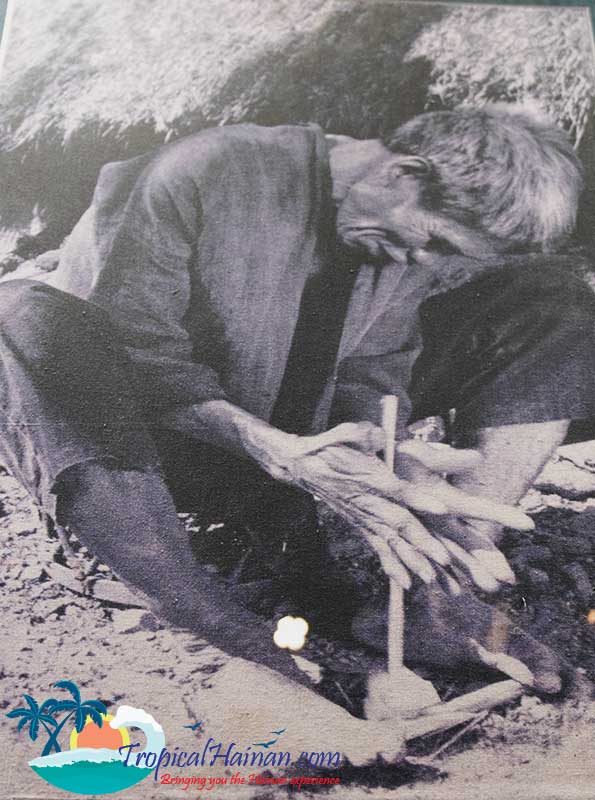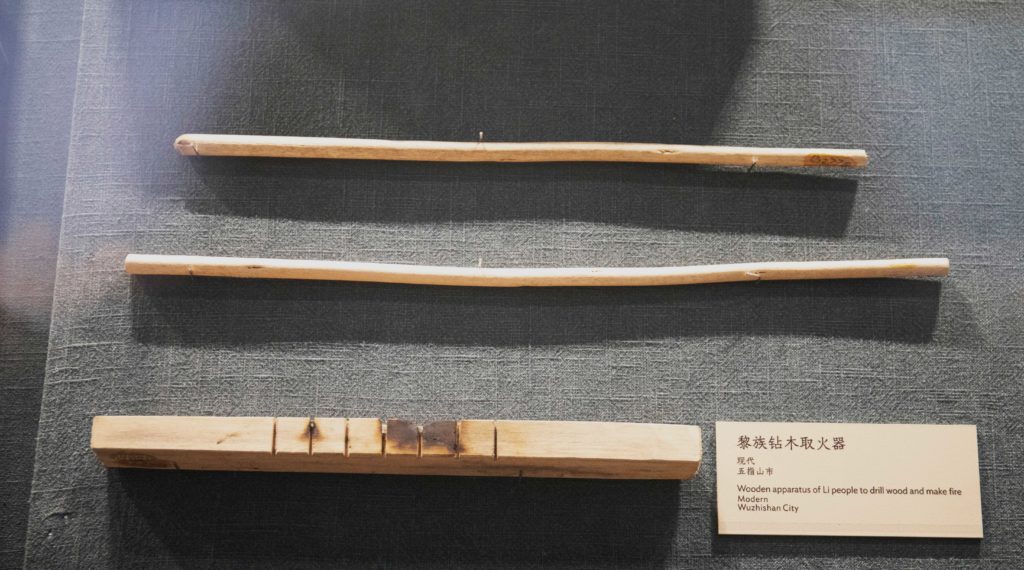 Li Minority diet and religion on Hainan Island
The diet of the Li people is quite unique, they make use of local natural ingredients to produce rich delicacies, Lindl rice, (and Lindl rice wine), bamboo rice and pickled fish.
The Li people don't have a unified religious belief system, they believe in animism (an ancestor worship) and that the soul is immortal. They worship their ancestors and gods to bless their family with good health and produce a bumper harvest.
Related article: Li Minority culture on Hainan Island, an in-depth guide, part 3 textiles
(c) Copyright tropicalhainan.com all rights reserved, images or text may not be copied in part or full without express permission in writing.