Bǎotíng Li and Miao Autonomous County
Bǎotíng Li and Miao Autonomous County, (along the centre line), is one of six autonomous counties in Hainan and it's famous for having the most perfectly preserved primal tropic rain forest in all of China. It's an area of outstanding natural beauty that has yet to be discovered by western tourists. The old growth forest is one of the most biologically diverse areas in all of China and home to numerous species of plants and animals under state protection.
Bǎotíng is an area steeped in ancient culture and traditions, from food & drink to music & dancing to clothing & lifestyle of the local people and it is first on our list of places not to miss in Hainan.
Yanoda tropical rainforest
Yanoda Rainforest Tourism Zone, Baoting Li and Miao Autonomous County is 18 kilometers from Baoting along the Central Line and 35 kilometers from Sanya City. The government invested nearly RMB 4 billion in the park (45 square km) and Cultural Tourist Zone, the whole area of protected forest is 123 square km. In 2012, the Tourism Zone was rated a AAAAA-scenic spot.
There's rock climbing, up the waterfall, (so expect to get wet), but in the tropical temperatures it's not a problem, there's a zip line which is quite high, but fun and there are tour packages to climb the mountain, again you're going to get wet, reports on the food are quite good. There's also a 5 star hotel with prices from $150 – 300 for standard rooms if you're looking for more than just a day trip.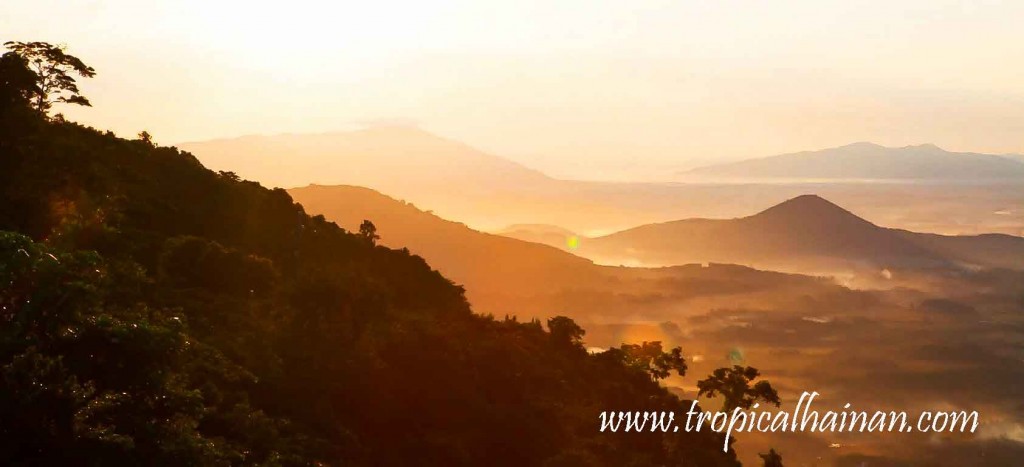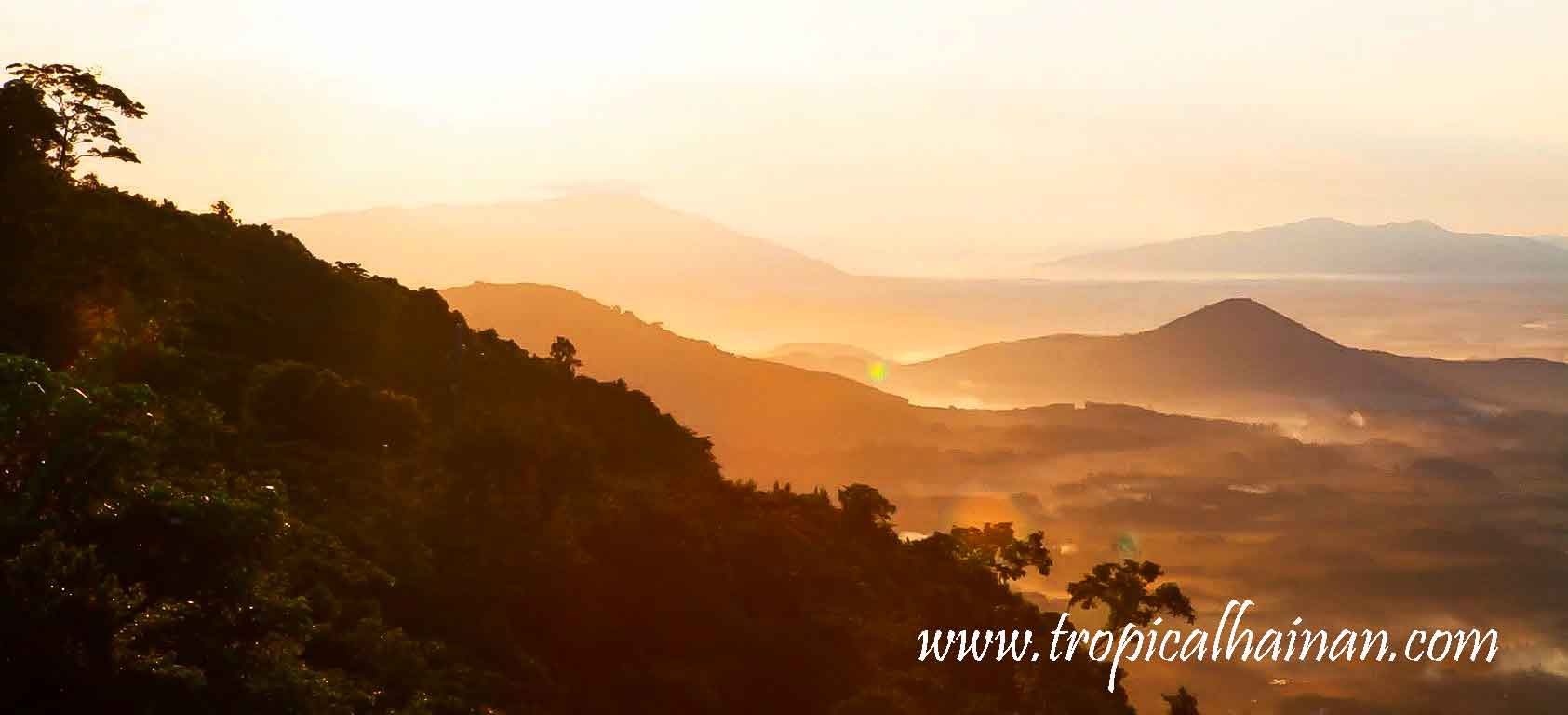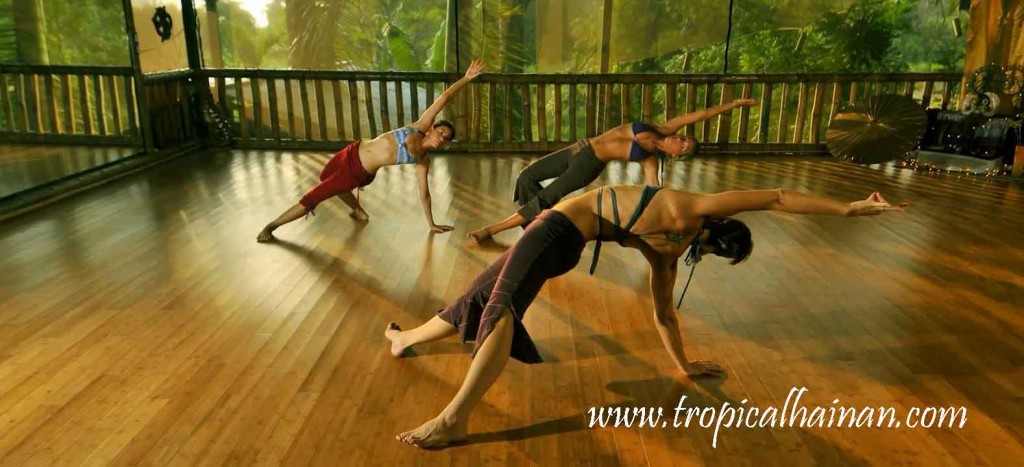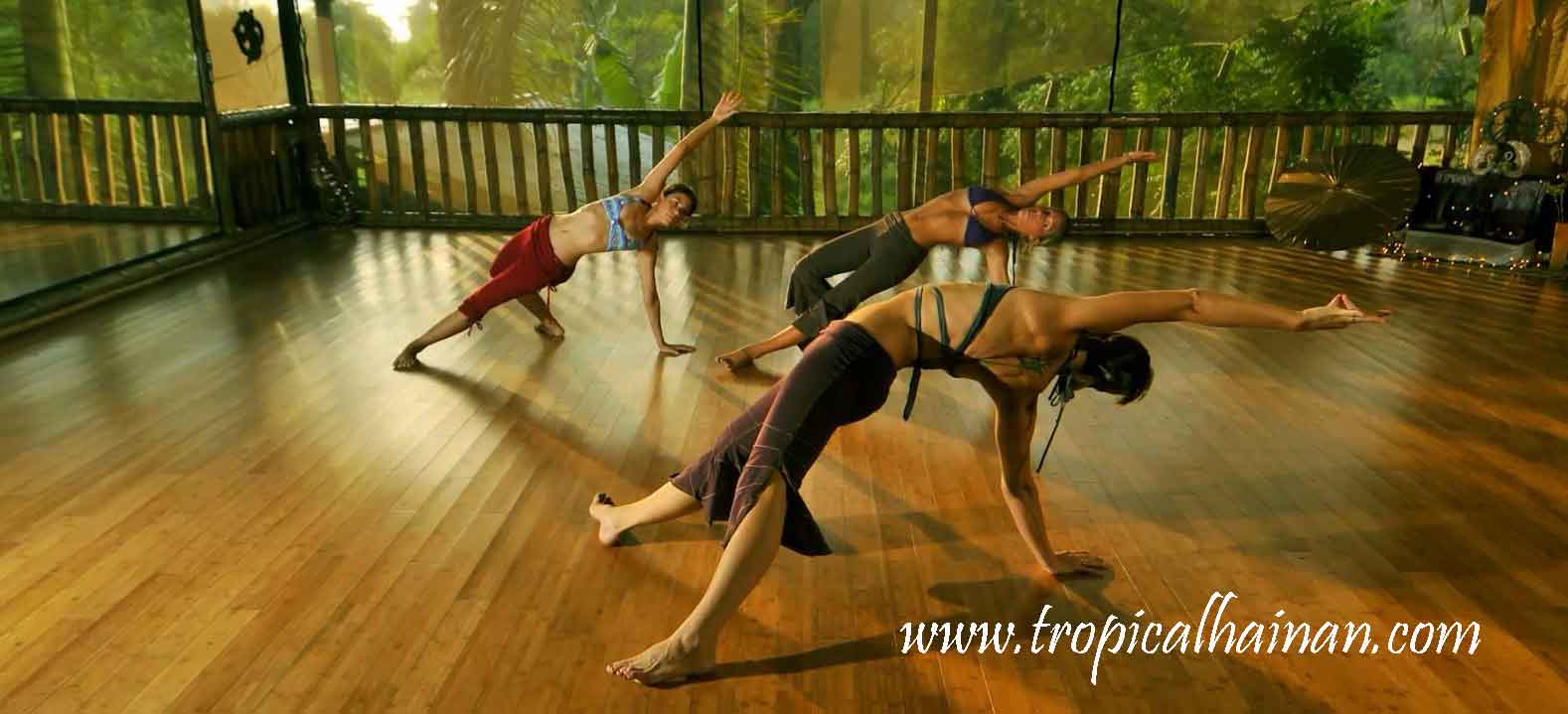 At peak season it can get very, very busy so it's recommended to go during quieter periods, it is also quite commercial.
Bǎotíng Li and Miao Autonomous County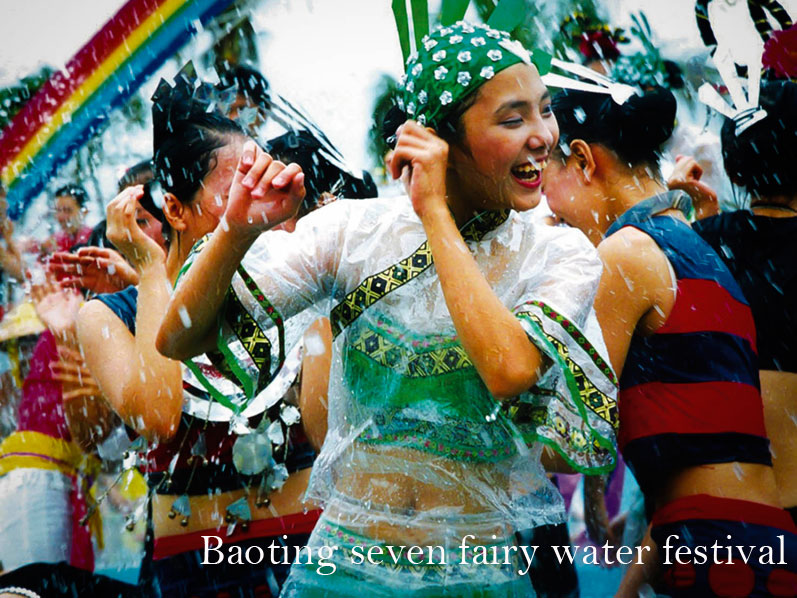 Baoting seven fairy water festival
Qi Xian Ling (meaning, 'Seven Fairies') is a Protected National Park. Awarded this status in 1998 by the State Council and the State Forestry Administration.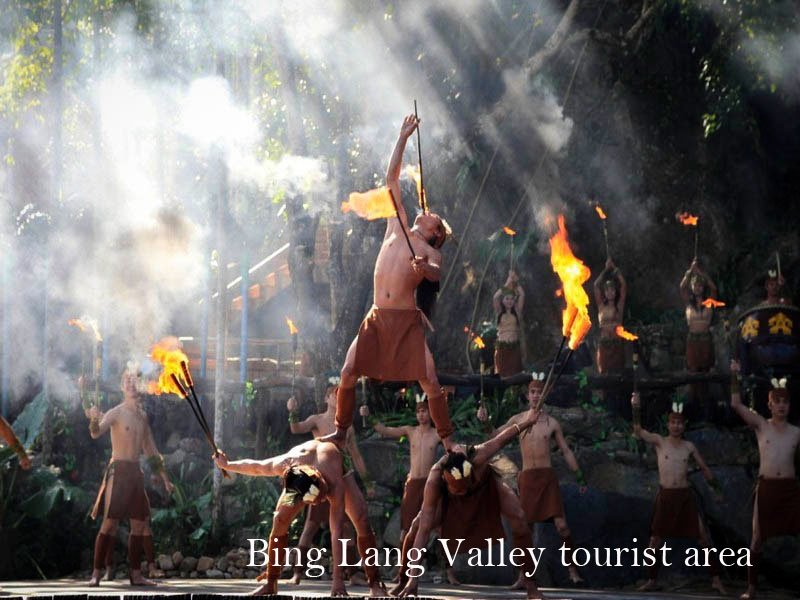 Hainan Bing Lang Valley Tourist Area and resort, founded in 1998, is a nature reserve that borders Sanya. Located a mere 26 kilometers from the city (Sanya) center, Bing Lang Valley is a massive area of over 5000 acres.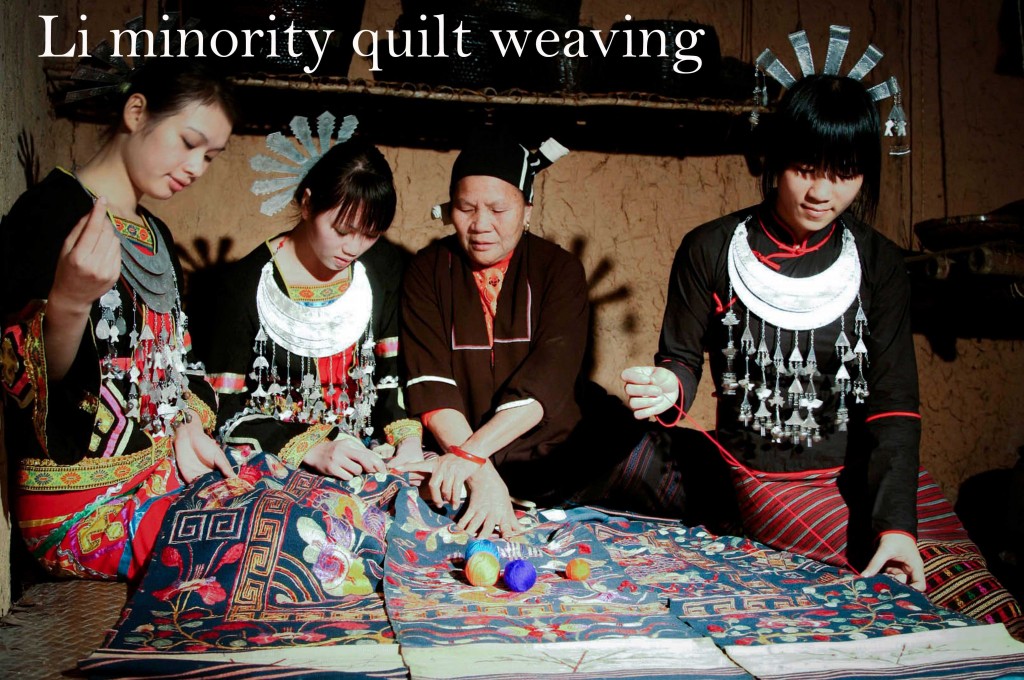 Historical records dating back 2000 years to the Han Dynasty mention the linen cloth made by Li women. With hundreds of patterns and designs all inspired from nature and their daily lives Li cloth is instantly recognisable and internationally acclaimed.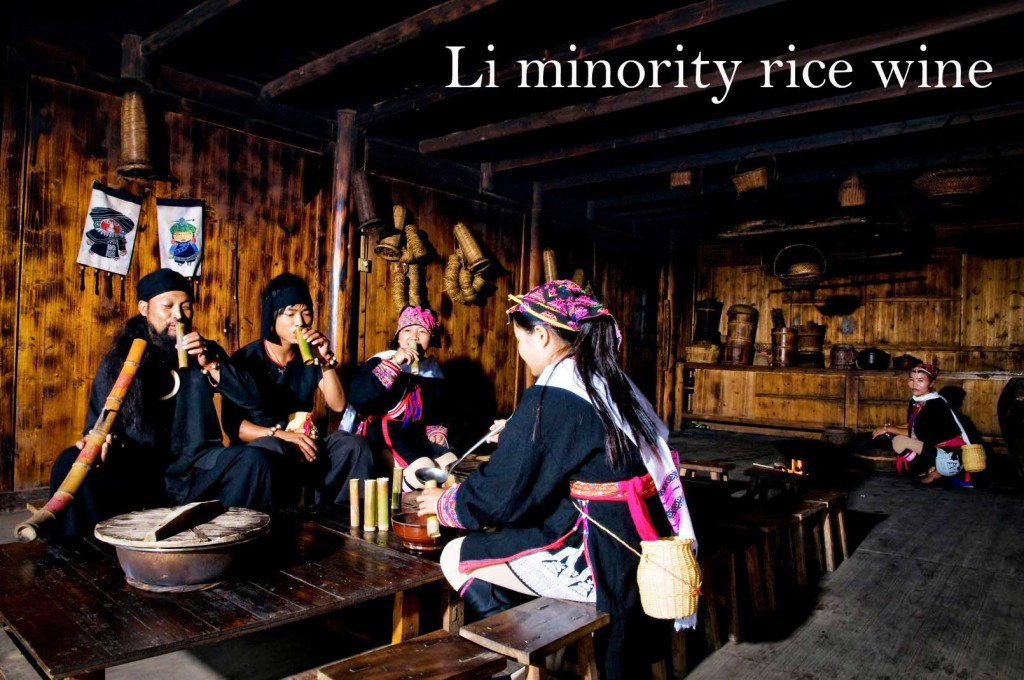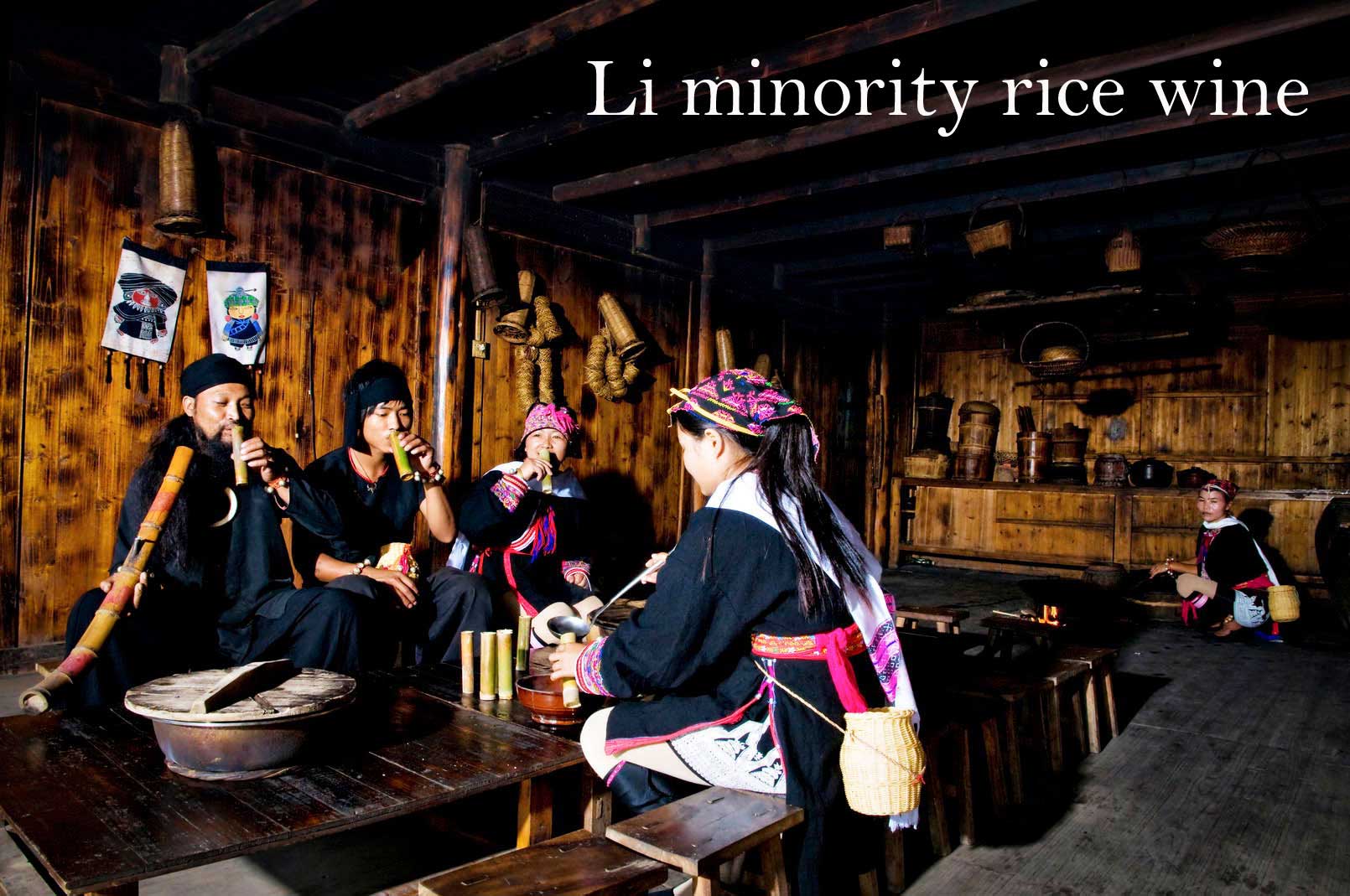 Li minority rice wine
The majority of Li are fond of drinking Shanlan rice wine, which is a mild sweet homemade wine, they also brew sweet potato wine and cassava wine. They also like to chew betelnuts.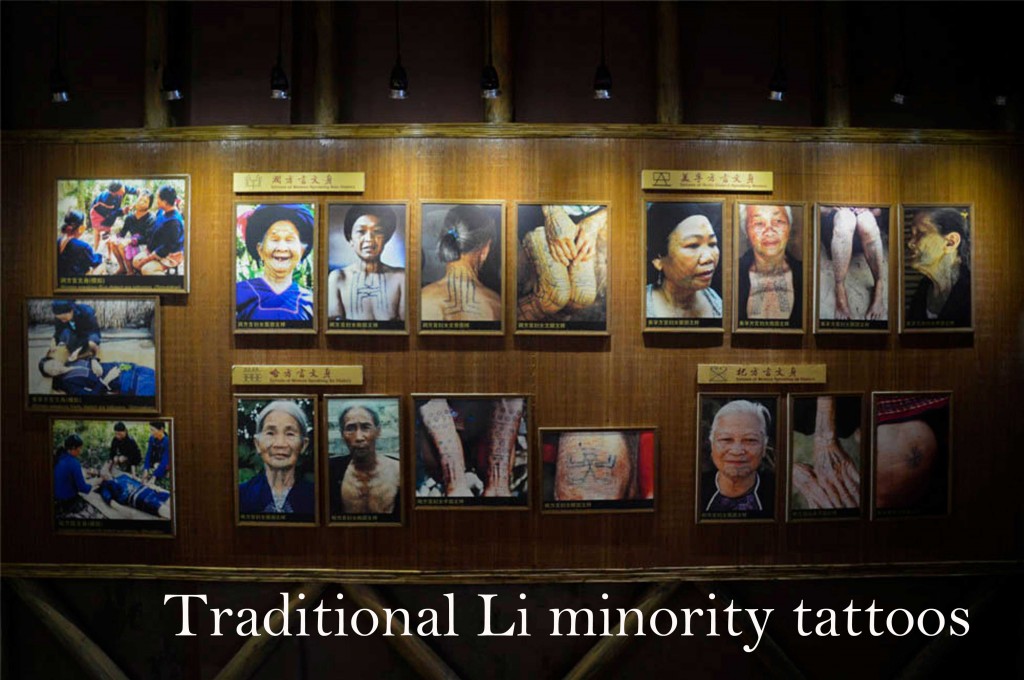 Li minority tattoos
For centuries the tattoos of Li women were used to identify not only their tribe, family and social status but they also allowed them to be recognised by their ancestors after their death.
Related article: Find out more about minority arts and culture on Hainan Island

If you would like to make a comment, compliment or complaint about any aspect of living or working in Hainan Island, we'd love to hear from you. We pass all communications on to the relevant services. Please keep it polite and to the point.