Renewed calls for Mainland China tunnel to Hainan Island
Renewed calls for Mainland China tunnel to Hainan Island
A proposal for an under-sea road and rail tunnel between Hainan and mainland China to boost the economy, has been called for by a senior advisor to the government according to a latest report by SCMP.
Head of the National Institute for South China Sea Studies think tank, Wu Shicun said an under-sea tunnel project should be added to China's current or next five-year plan and construction and funding preparations fast-tracked to allow it to be built by around 2033.

This is not the first time such a proposal has been made. If an under-sea tunnel was built, it could potentially reduce travel times between the island and the mainland to around just 10 minutes using high speed rail compared to a journey of around 2 hours by ferry.
Additionally, an under-sea tunnel would not be subject to travel disruptions caused by adverse weather conditions such as typhoons and tropical storms which are regular occurrences in the straits every year. Feasibility studies have been carried out on previous proposals, however the high costs involved in building the tunnel, technical difficulties in construction and concerns over environmental impacts have all combined to shelve the idea.
The tunnel would need to span the 30km-wide (19-mile), Qiongzhou Strait to connect the island to the Leizhou Peninsula in Guangdong province.
As Hainan develops into a free trade port, the notion of being able to transport cargo and people to the mainland in a cheap and efficient manner has given new life to the proposal.
A tunnel to the mainland is seen as a way to boost the economy of the island as a whole, not just the coastal regions which will benefit most from the free trade port.
According to Thepaper.cn, the Chinese Academy of Engineering in 2019 reported that it had found solutions to some of the biggest construction challenges associated with building such a long under-sea tunnel.
According to Wu, after discussions with engineers, his think tank believes the tunnel is now technically feasible and would cost about US$12 billion and eight years to construct.
Even if he project could be completed successfully however, it does raise some concerns.
According to Lin Yongxin, director of the Maritime Silk Road Research Institute, "There hasn't been a substantial model that can fully calculate the exact ecological carrying capacity of Hainan, whether the crossing project would damage Hainan's ecological environment remains unknown".
A similar project connecting France and England, the Channel Tunnel, also called Eurotunnel is a 50.5 km-long railway tunnel that runs beneath the English Channel.
The Channel Tunnel, 31 miles (50 km) long, consists of three tunnels: two for rail traffic and a central tunnel for services and security. The tunnel runs between Folkestone, England, and Sangatte (near Calais), France, and is used for both freight and passenger traffic.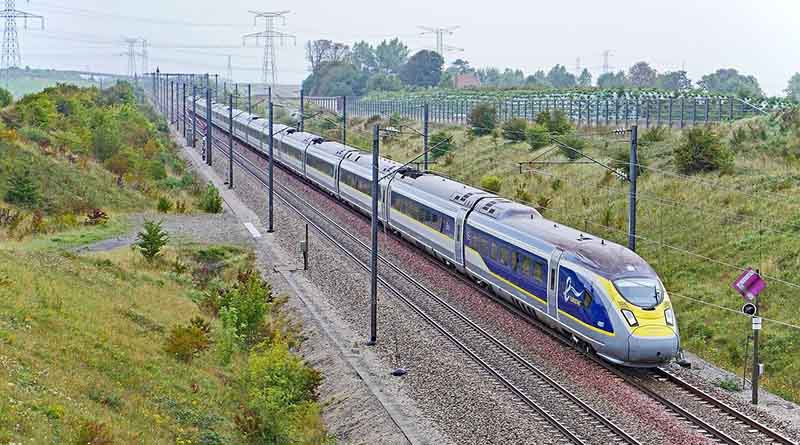 Passengers can travel either by ordinary rail coach or within their own motor vehicles, which are loaded onto special railcars. Trains can travel through the tunnel at speeds as high as 100 miles (160 km) per hour and the trip takes about 35 minutes.
For investors, the project has been disastrous.
According to Ricard Anguera, a Senior Manager at ALG's land transportation team, "Overall, taking into account capital and operating costs, revenues generated and user benefits from journey time savings and fare reductions, the transport Cost Benefit Analysis confirms the poor viability of the project, as the costs incurred still overweight the benefits generated, rendering a negative NPV of -£8 billion".
Related article: China's GDP exceeds 100 trillion yuan in 2020
Tropicalhainan.com launched it's official mini programme and WeChat account, scan the Qr code to keep up to date with news, sports, entertainment, travel, opinion and more.