Currently, nations across South and Southeast Asia are grappling with a surge in Dengue fever cases amid signs that global warming is driving a record number of infections worldwide.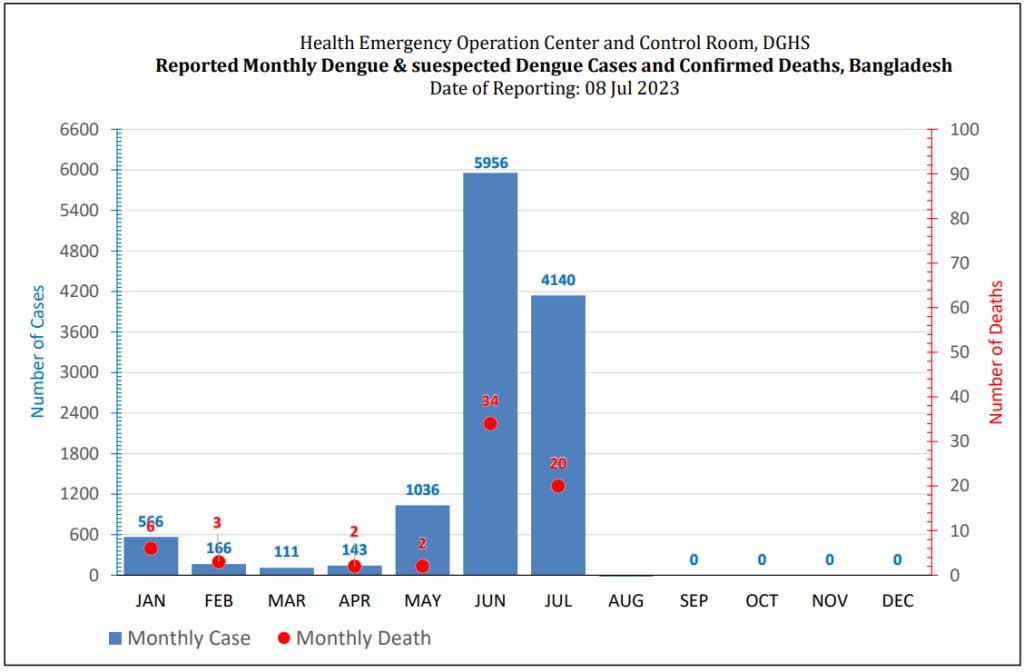 Bangladesh: The country has reported over 135,000 cases of dengue fever so far this year, including 600 deaths. This is the highest number of cases in Bangladesh since 2000.
Malaysia: There have been over 121,000 cases of dengue fever reported in Malaysia so far this year, including 164 deaths. This is a significant increase from the same period last year, when there were just over 23,000 cases.
Thailand: Thailand has reported over 60,000 cases of dengue fever so far this year, including 49 deaths. This is the highest number of cases in Thailand since 2020.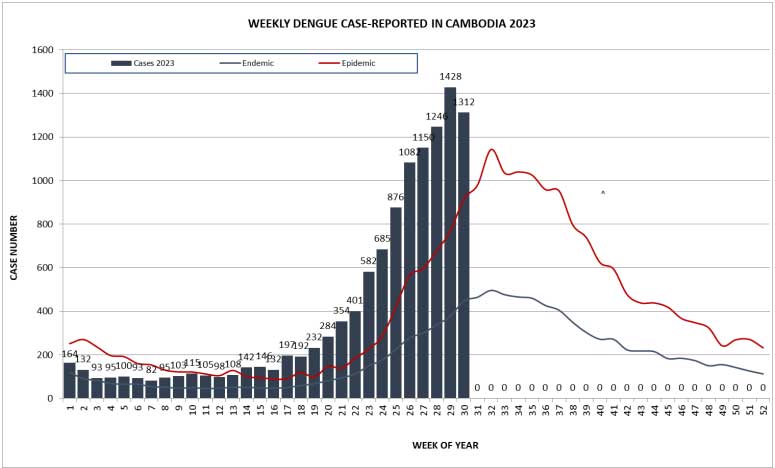 Cambodia: There have been over 20,000 cases of dengue fever reported in Cambodia so far this year, including 32 deaths. This is a significant increase from the same period last year, when there were just over 10,000 cases.
Dengue fever is most commonly found in tropical and subtropical regions of the world. The areas that are most susceptible to Dengue fever include countries like Thailand, Vietnam, Indonesia, the Philippines, and Malaysia in Southeast Asia. Additionally, Hainan Island, located in southern China and in close proximity to Southeast Asia, is also at risk for Dengue fever transmission.
Hainan Island, being a tropical and subtropical region, is susceptible to Dengue fever and experiences a higher risk of Dengue transmission during the peak season, which typically occurs from June to October. During this period, warm and humid weather creates favourable conditions for the proliferation of Aedes mosquitoes, which are the primary vectors for Dengue virus transmission.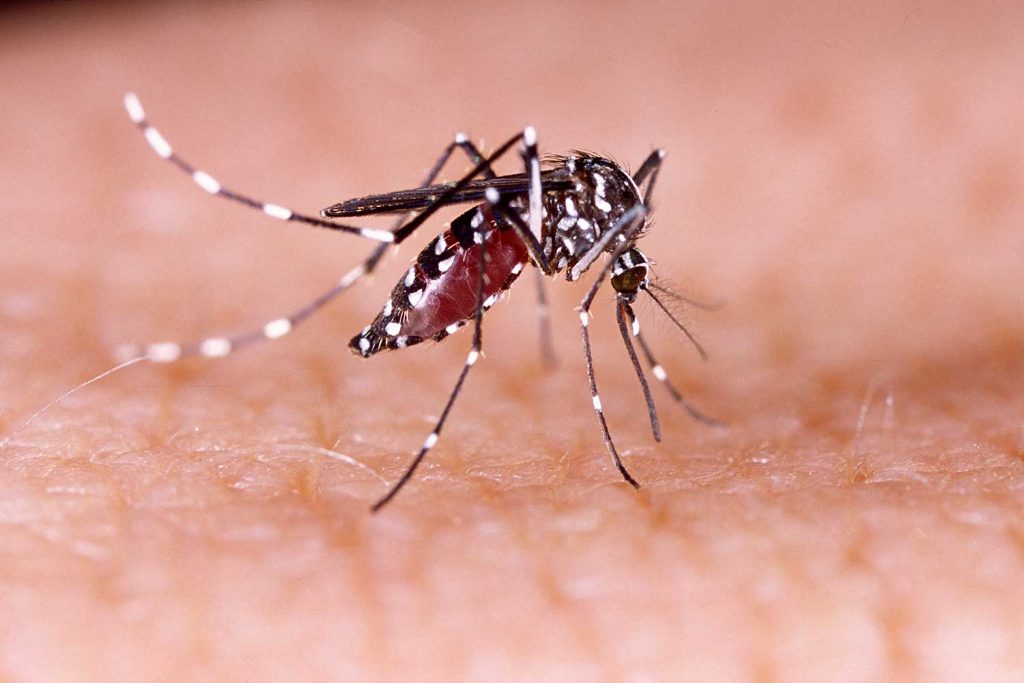 While Hainan Island has not seen an endemic of Dengue fever for 28 years, there was an outbreak on September 5th, 2019.
What is Dengue Fever?
Dengue fever is an acute infectious disease caused by the Dengue virus, primarily transmitted through the bites of Aedes mosquitoes, including the Egyptian mosquito and the White-striped mosquito. Due to its severe joint and muscle pain, it's sometimes referred to as "breakbone fever." Unfortunately, there are currently no effective vaccines available in China for Dengue fever, and the World Health Organization classifies it as one of the most serious vector-borne diseases globally.
Understanding Dengue Fever Symptoms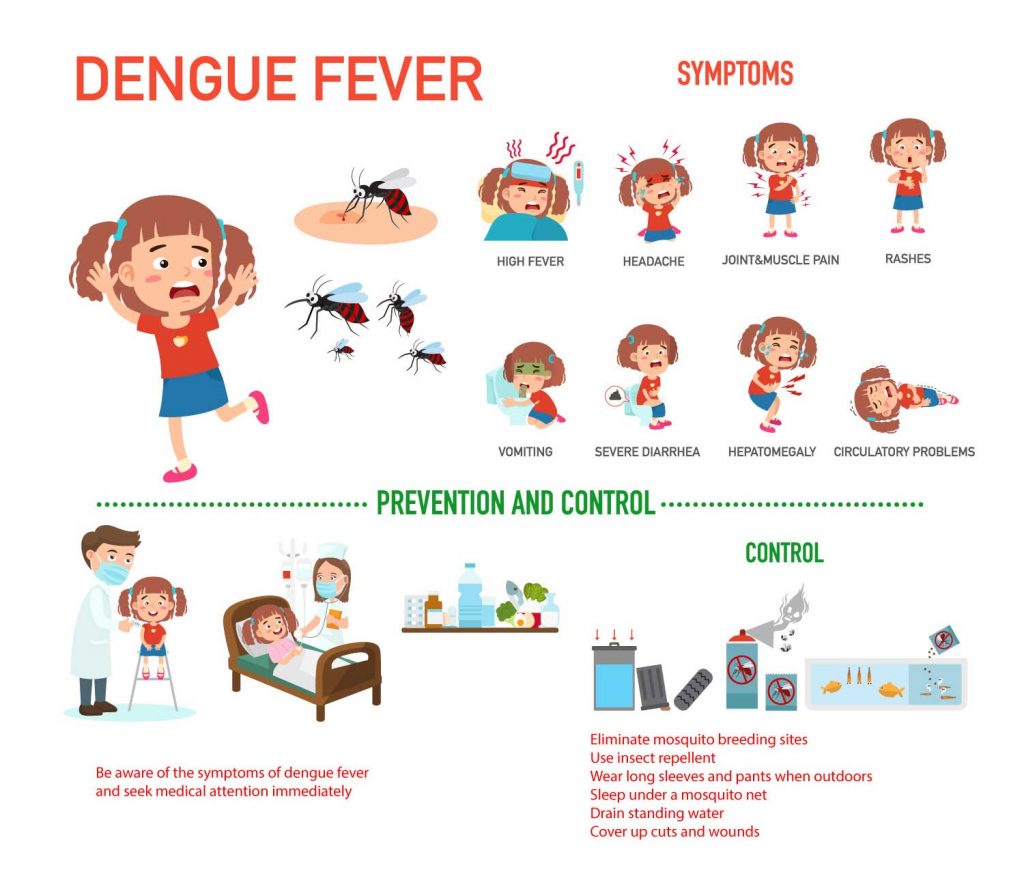 Dengue virus infection can lead to various outcomes, including asymptomatic infection, classic Dengue fever, and Dengue haemorrhagic fever (a rare condition in China). Typical symptoms of Dengue fever include sudden high fever, severe headaches, muscle and joint pain, extreme fatigue, rashes, swollen lymph nodes, and a decrease in white blood cells. Severe cases can result in bleeding and shock, progressing rapidly and requiring immediate medical attention.
Dengue Fever Prevention
Best Practices for Preventing Dengue Fever
To protect yourself and your family, the best approach is prevention. This involves preventing mosquito bites and eliminating mosquito breeding sites. The most effective methods to keep these insects at bay, especially during the peak Dengue season are as follows;
Eliminate mosquito breeding sites: This includes emptying water containers, fixing leaky taps, and covering water storage containers.
Use insect repellent: Use insect repellent that contains DEET or picaridin.
Wear long sleeves and pants when outdoors: This will help to protect your skin from mosquito bites.
Stay in well-screened areas: If you are indoors, make sure that all windows and doors are screened.
Sleep under a mosquito net: This is especially important if you are sleeping in an area where there is a risk of dengue fever.
Drain standing water: Mosquitoes can breed in standing water, so it is important to drain any standing water around your home or workplace.
Cover up cuts and wounds: Mosquitoes can also transmit dengue through cuts and wounds, so it is important to cover up any cuts or wounds that you have.
Be aware of the symptoms of dengue fever: The symptoms of dengue fever can be similar to other illnesses, so it is important to be aware of them. If you think you may have dengue fever, see a doctor as soon as possible.
Certain groups are more susceptible to Dengue fever, especially children and the elderly, these age groups can be more vulnerable to severe Dengue cases.
Individuals with previous Dengue infections, secondary infections with different Dengue serotypes can increase the risk of severe Dengue, including Dengue haemorrhagic fever.
What to Do If You Suspect Dengue Fever:
If you or a family member suspect Dengue fever, it's crucial to take immediate actions:
Seek Medical Help: Consult a healthcare professional promptly. Early diagnosis and medical care are essential for managing Dengue fever effectively. International Clinic at Haikou People's Hospital
Stay Hydrated: Dengue fever can cause high fever and fluid loss through sweating. Stay well-hydrated by drinking plenty of fluids like water, oral rehydration solutions, and clear soups.
Rest: Get plenty of rest to help your body recover.
Avoid Self-Medication: Do not take non-prescription medications like aspirin or ibuprofen, as these can worsen bleeding in Dengue cases. Paracetamol (acetaminophen) may be used for pain and fever relief, but consult a healthcare provider first.
Monitor Symptoms: Keep an eye on symptoms, and if they worsen, seek medical attention immediately. Severe symptoms may include persistent vomiting, severe abdominal pain, bleeding gums, or difficulty breathing.
Prevent Mosquito Bites: While recovering, continue to protect yourself from mosquito bites to prevent further transmission of the virus to others.
Follow Medical Advice: Follow the treatment and advice provided by your healthcare provider.
It's crucial to remember that Dengue fever can progress rapidly, and early detection and proper medical care are essential for a successful recovery. If Dengue fever is suspected, seeking immediate medical attention is highly recommended.
Related article: How to get hospital treatment in Haikou at People's Hospital

If you would like to make a comment, compliment or complaint about any aspect of living or working in Hainan Island, we'd love to hear from you. We pass all communications on to the relevant services. Please keep it polite and to the point.