Step back in time at Haikou Xiuying fort
Open from 8:00 am to 18:00 pm, (closed on Thursdays) Haikou's Xiuying Fort is definitely worth a visit.
Built in 1891 to resist a threatened invasion by the French, Xiuying Fort is now a popular tourist attraction in Haikou city centre and quite honestly an oasis of peace and quiet alongside the hustle and bustle of daily city life.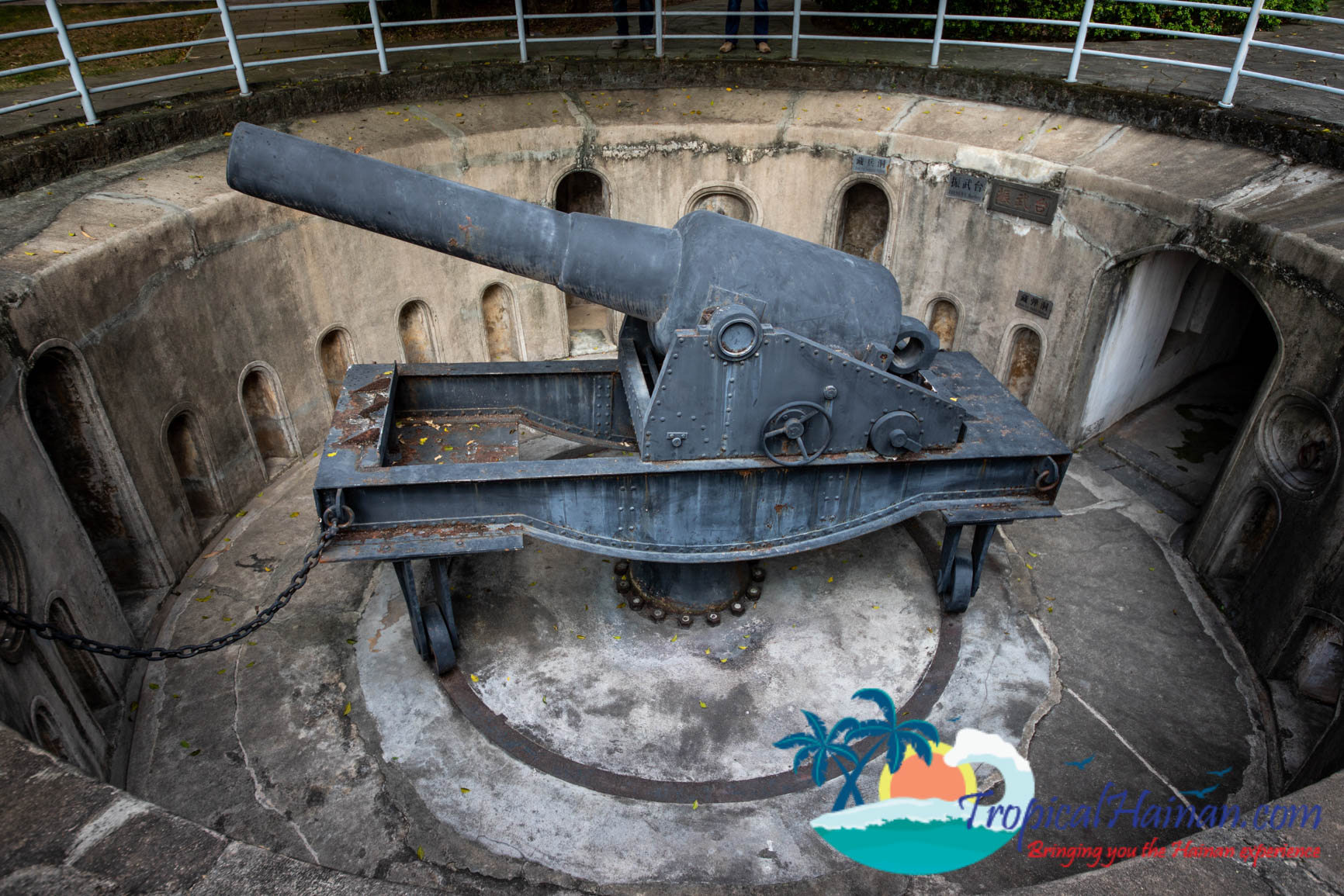 Located in the Xiuing district of Haikou the fort was constructed in the 17th year of Emperor Guangxu's reign (1891) during the Qing Dynasty to resist a threatened invasion by the French.
Xiuying fort consists of five towers, Zhenwu, Zhendong, Gongbei, Dingxi and Zhenwei, which are in a line from East to West and face the sea to the North. Together with the Humen, Wuson and Daqukou forts, Xiuying fort is one of four famous forts from the late Qing Dynasty.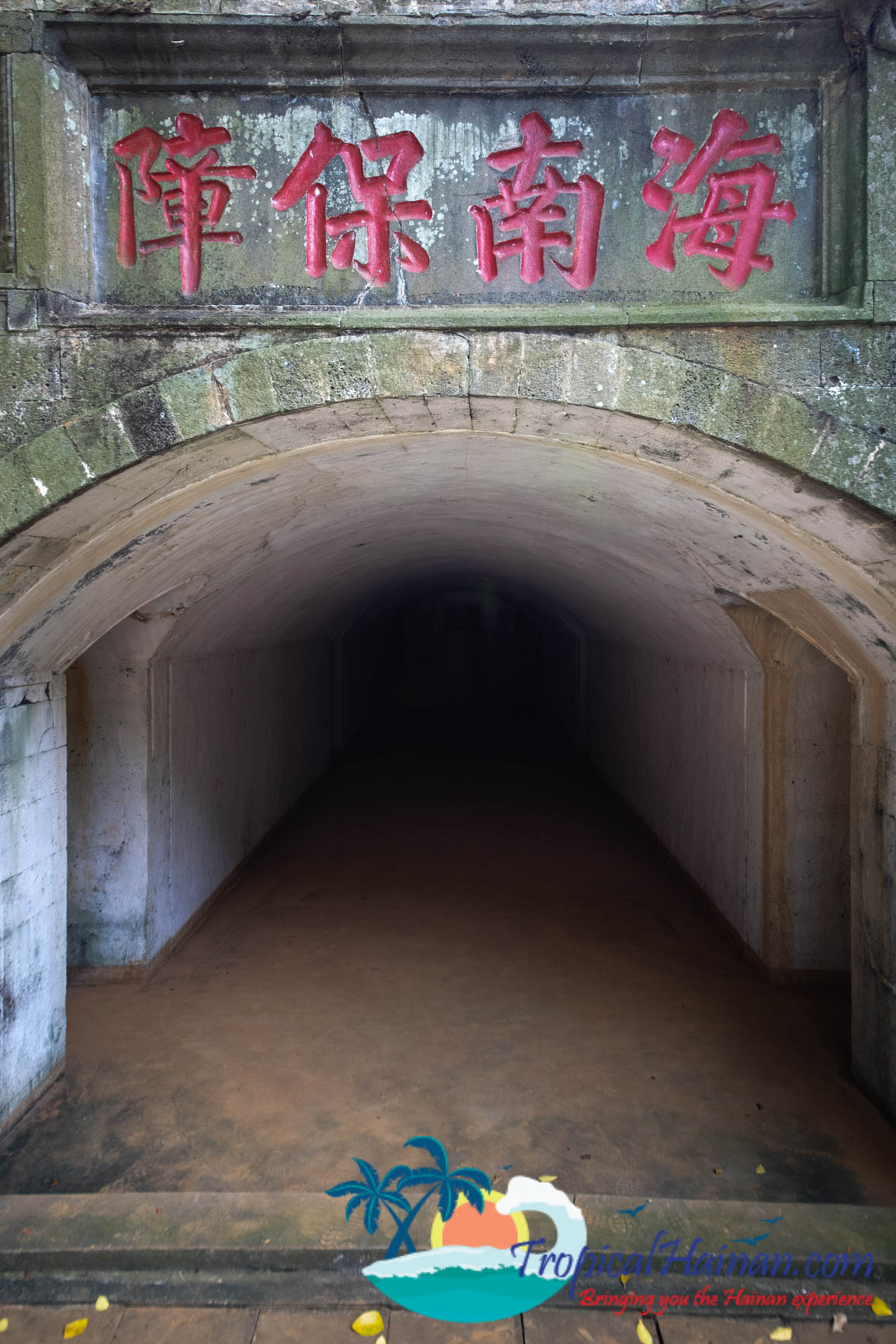 There are five cannon emplacements located on top of the hillock facing out onto the Qiongzhou straits, with 24 cm cannons from the German Krupp Works, which were last used to defend against the Japanese in the 'Cole Attack' in 1932, but were eventually captured by the Japanese Army in 1939.
The explosive iron cannon balls could be shot a distance of five to fifteen kilometres.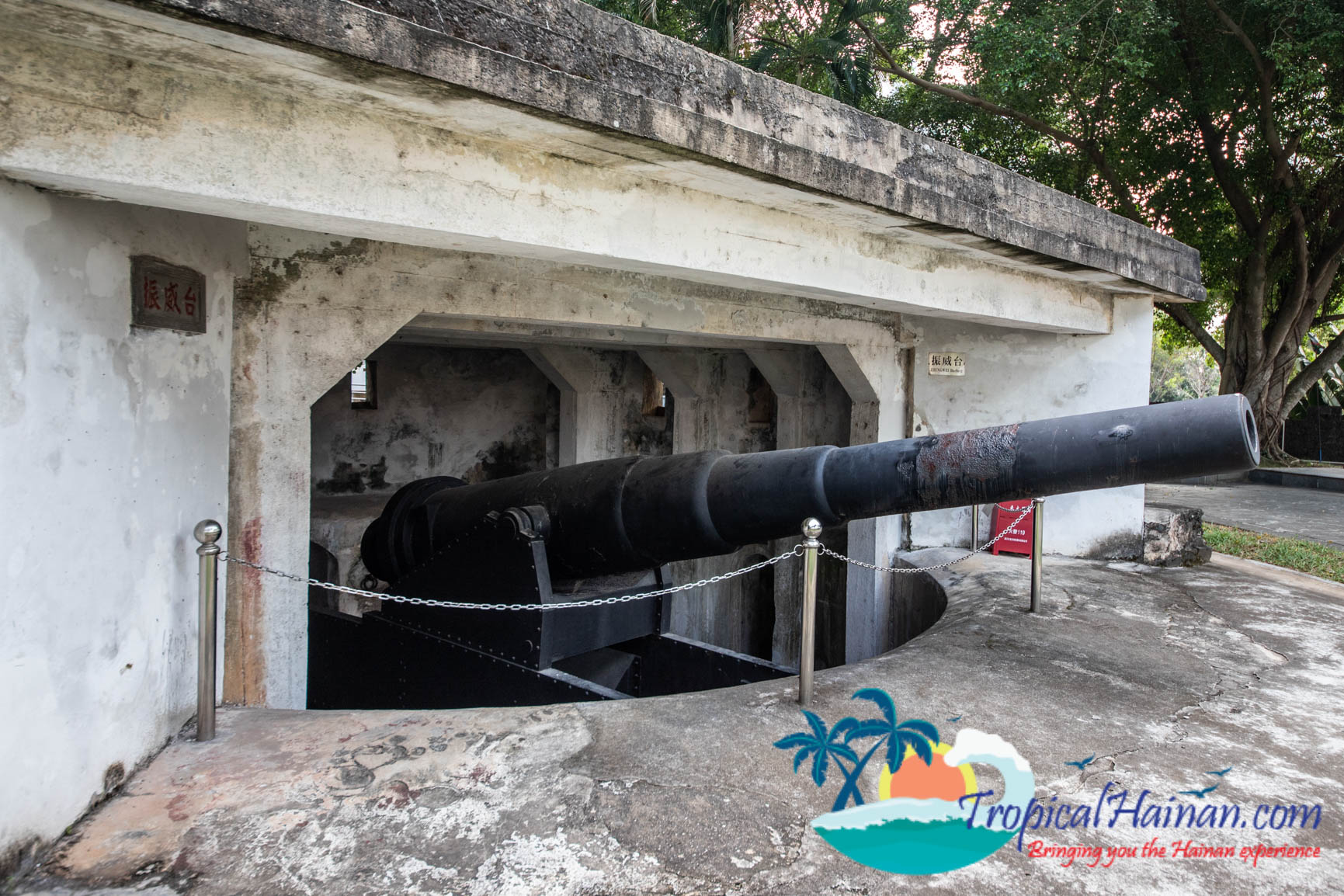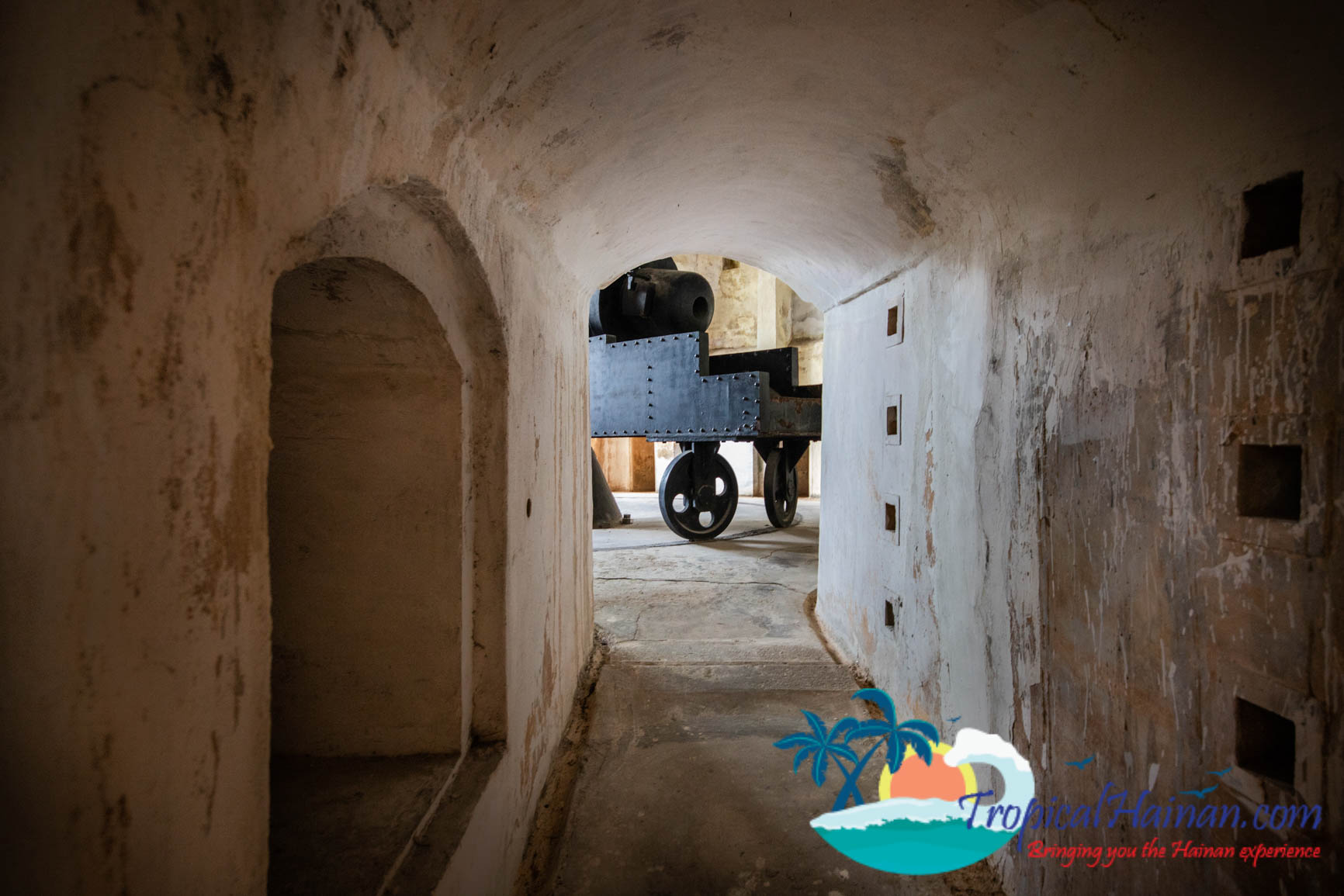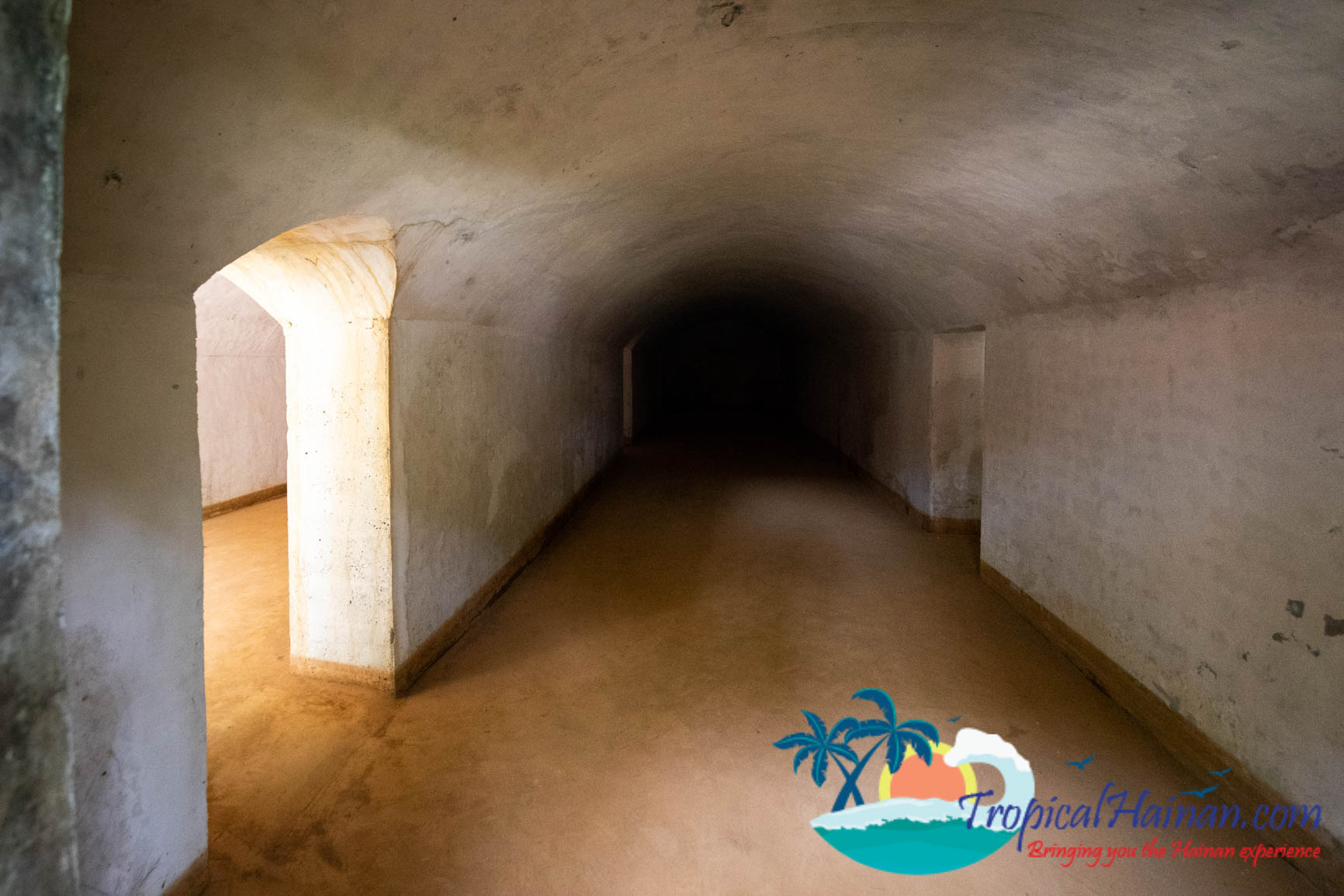 Visitors who were not in a hurry could spend 30 - 45 minutes ambling around the battery, exploring the ammunition storage rooms, old billets for the soldiers and short underground tunnels.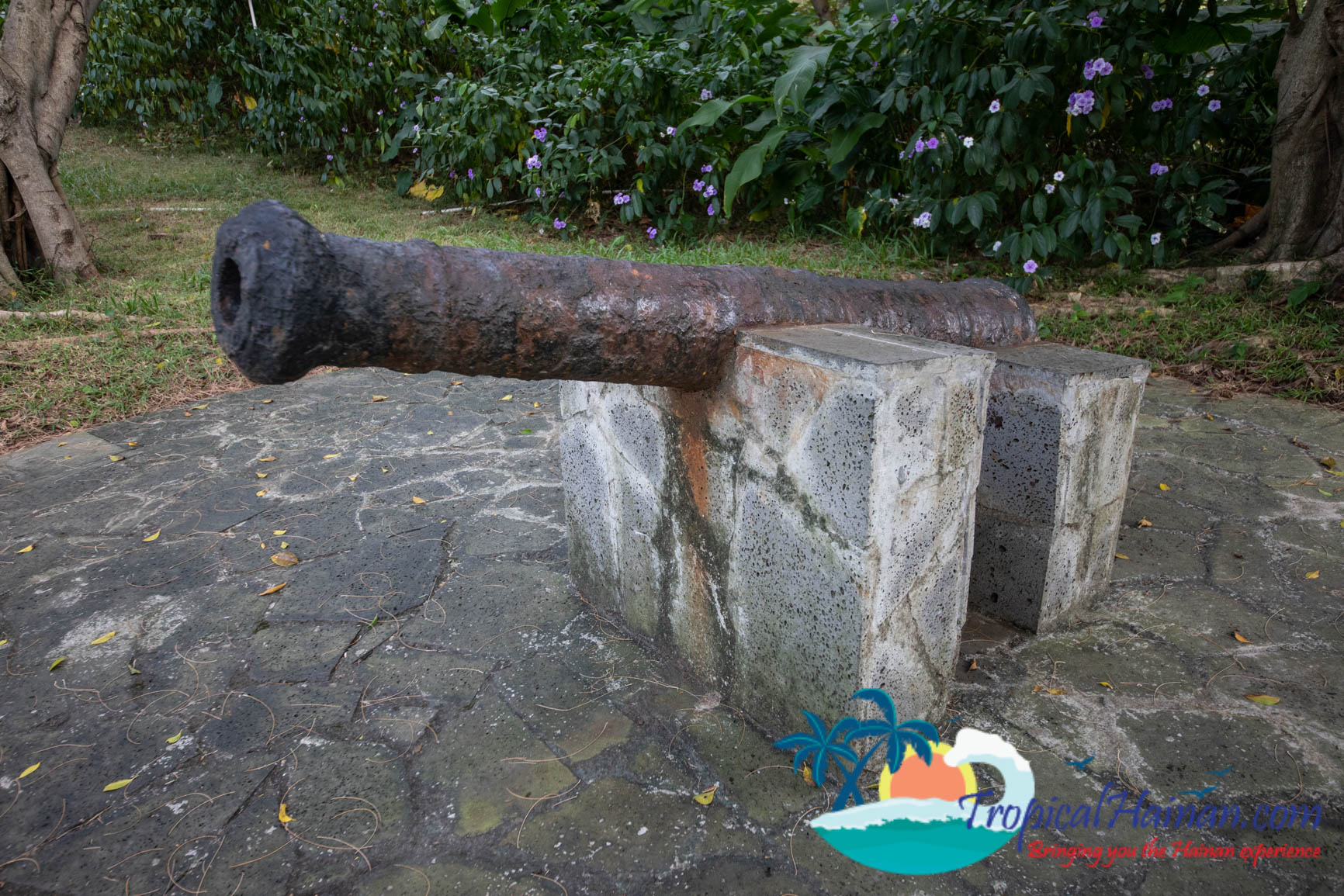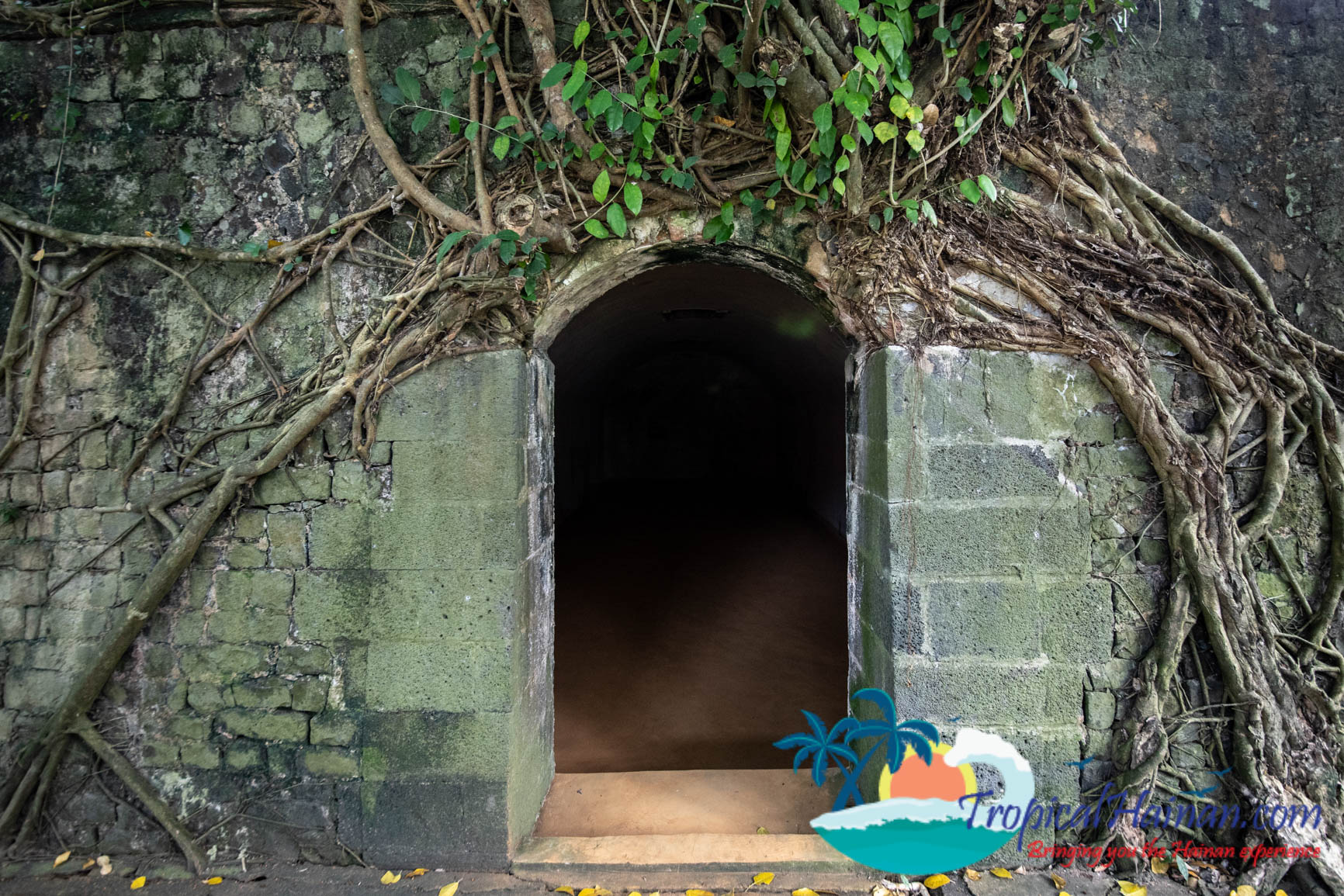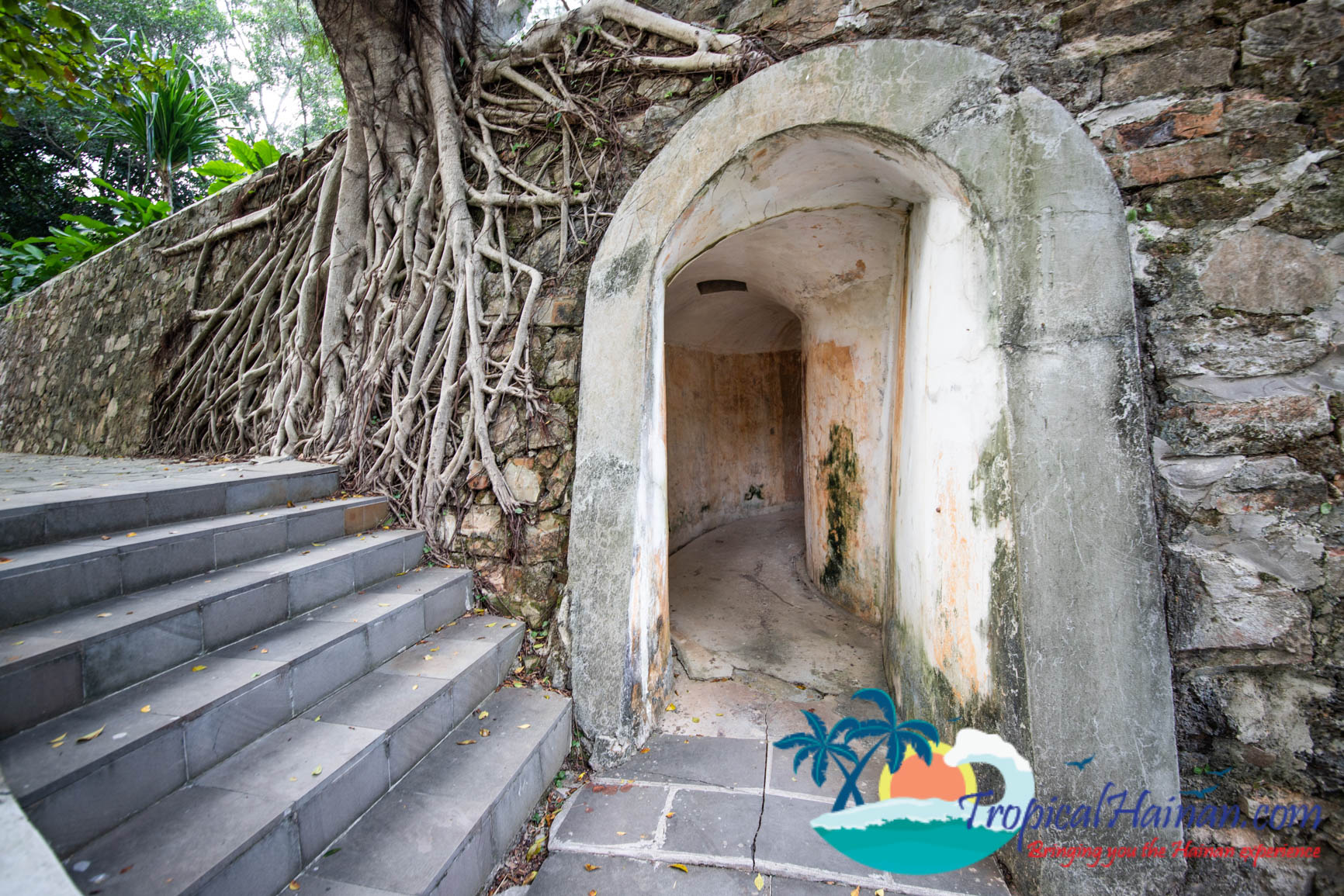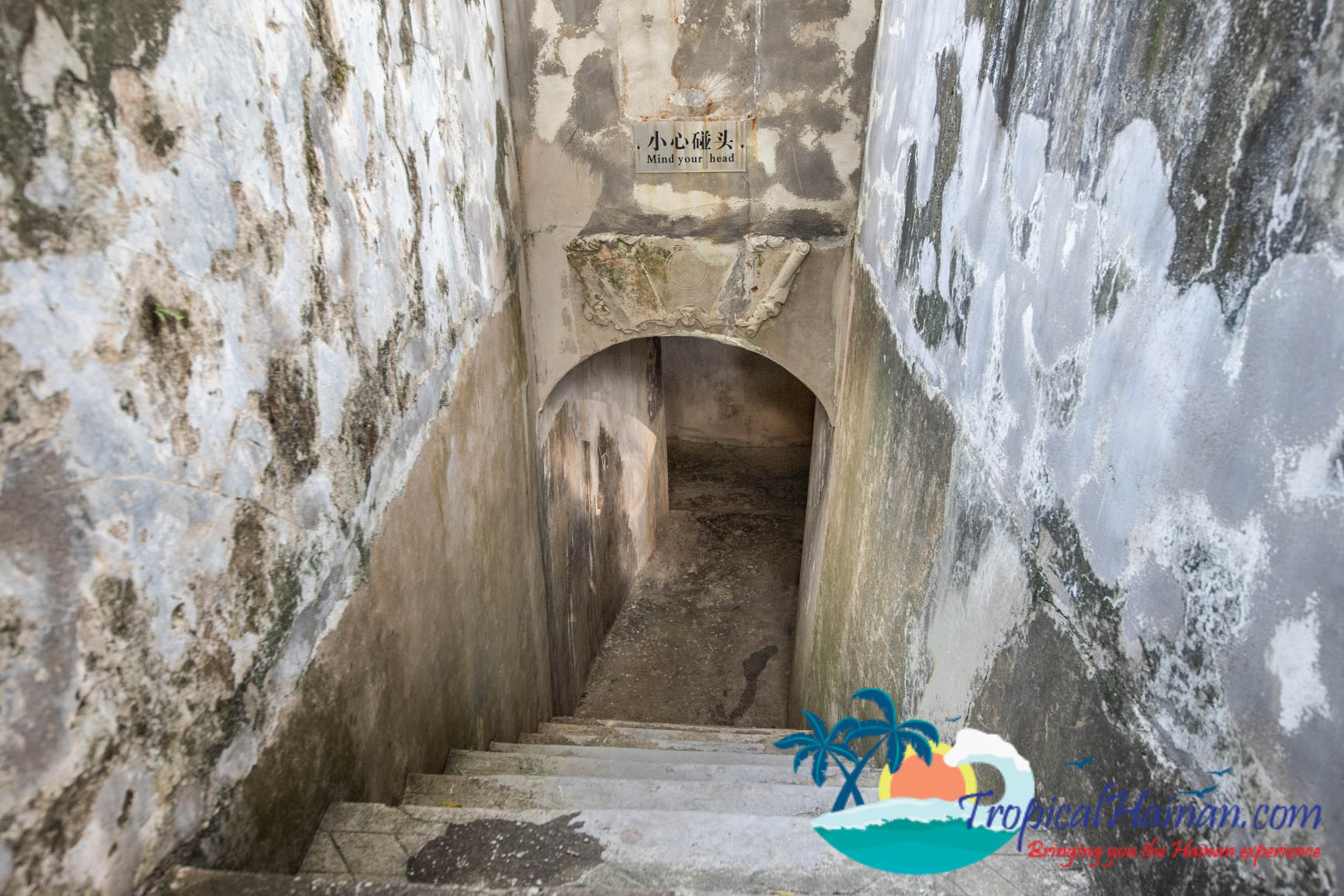 Tickets cost RMB10 for adults (children get a reduced rate).
Location 
Address:秀英炮台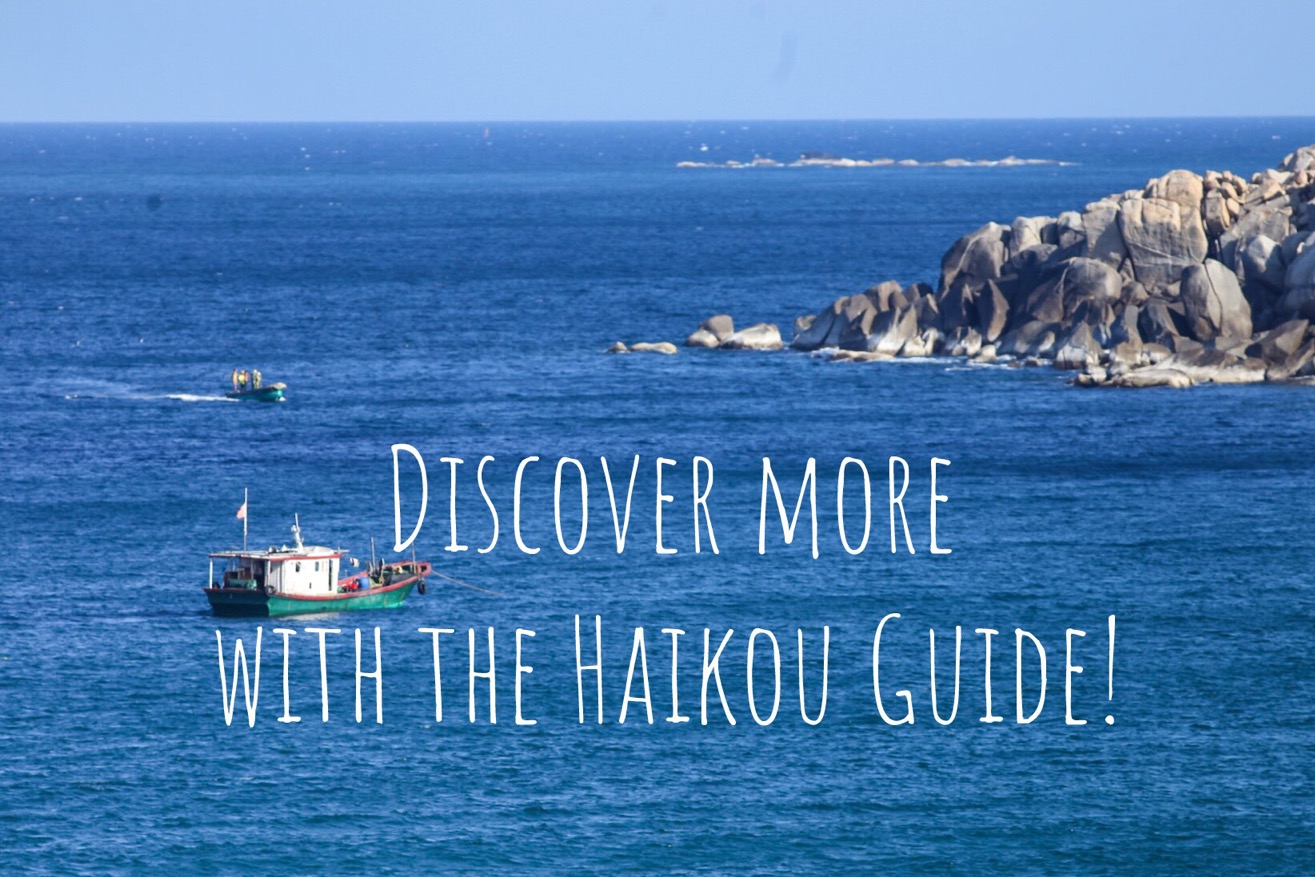 Published by the Haikou Foreign and Overseas Chinese Affairs Office and the Haikou Bureau of Foreign Experts Affairs
海口市外事侨务办公室
  海口市外国专家局
主办
Scan the QR code to follow The Official Haikou Guide
(c) Copyright HaikouGuide all rights reserved, images or text may not be copied in part or full without express permission in writing. For permission contact haikouguide@tropicalhainan.com所有内容版权所有,未经授权,严禁转载。授权请联系 haikouguide@tropicalhainan.com