September 19, 2019 the Hainan International Golf alliance Tourism Forum and Invitational Tournament was held in Mission Hills, Haikou.
More than 200 guests from Japan, South Korea, Hong Kong, Taiwan, Malaysia, Indonesia, Singapore and Australia joined together to share their ideas on the future development of Hainan golf tourism.
The 14th Asia Pacific Golf Summit (APGS), 2020 Press Conference & Signing Ceremony for the 2021 Asian Golf Tourism Convention were held concurrently.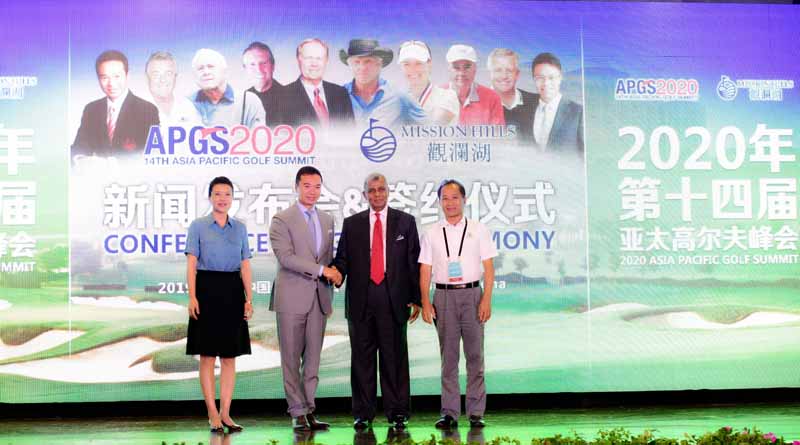 At the subsequent press conference, Asia Pacific Golf Group (APGG) and International Association of Golf Tour Operators (IAGTO) signed a contract with Mission Hills Group to announce the 14th Asia Pacific Golf Summit (APGS) in 2020 and the 2021 Asia Golf Tourism Convention (AGTC) will be held in Mission Hills Haikou.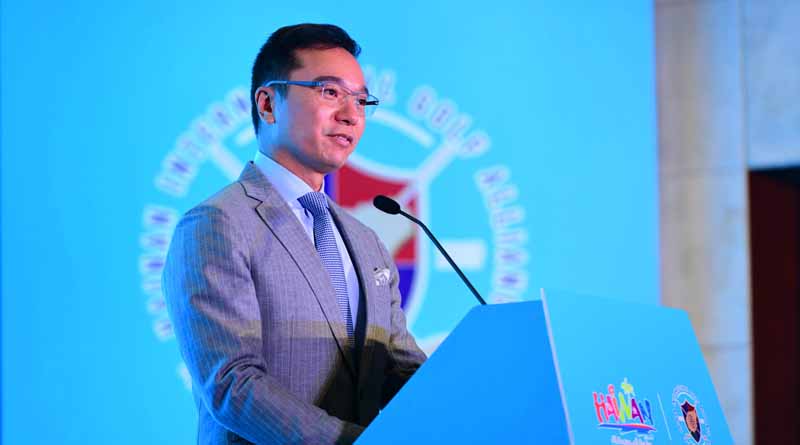 Tenniel Chu from Mission Hills Group said that Hainan International Golf Alliance will focus on developing Japan, South Korea, Australia, and Southeast Asia, with an overseas golf tourism delegation planned in partnership with the Department of Tourism. Plans are also underway to launch a Hainan World Golf Festival which will utilise all courses across Hainan Province, making it the perfect golf marathon for golf lovers.
"The hosting of APGS in Haikou in 2020 is a significant milestone specially since it comes in the wake of China declaring Hainan as the first pilot zone in the country to grow the golf industry. It is hoped that through this initiative, the world can be introduced to the spectacular tourism attractions of Hainan and to also be given a first-hand insight to the world class golf courses and golfing facilities on the island." Tenniel said.
The collaboration between the Mission Hills Group and the Asia Pacific Golf Group (APGG), the owner and producer of APGS, is a step in the right direction to establish the island as China's golf hub. "APGS is the longest established international Summit on the knowledge of golf and we are pleased to bring it to Hainan as we have always looked upon this Summit as a major business networking event." Tenniel added.
More than 100 guests were invited to experience Hainan golf courses in the following two days at the BFA International Convention Centre Golf Club, the Dunes at Shenzhou Peninsula and Sanya Luhuitou Golf Club.
Through the event, the Hainan International Golf Alliance aims to enhance the visibility of Hainan Golf Tourism in overseas markets, strengthen the international influence of Hainan's golf industry, and create a good atmosphere for cooperation between the countries in Asia Pacific region.
Related Article: Max McGreevy looking to extend Order of Merit lead at Haikou Classic