On September 23, Hainan's first intelligent unmanned delivery express vehicle was put into trial operation on the roads of Qionghai City, Hainan.
The roads of Qionghai have been marked as the first to test drive intelligent unmanned express delivery vehicles in Hainan.
The test included 3 intelligent unmanned delivery express vehicles which covered 5 routes in Qionghai City. The routes covered campuses, commercial districts, and residential areas.
For safety purposes, during the tests, a security officer followed the unmanned cars.
If the vehicle's path is interrupted or obstructed by human intervention, then the vehicle is designed to safely stop and be taken over by remote control.
The normal operation phase will be monitored by a remote security officer, with the ability to take over remotely.
In order to ensure the safe operation of JD's smart express vehicles, in addition to using conventional algorithms to ensure that the smart express vehicles drive in full compliance with traffic laws, JD Logistics has additionally adopted an active defense security module.
The vehicles are fitted with an intelligent obstacle avoidance protection system and other safeguard measures.
Niu Muyuan, director of JD's autonomous driving city operations, introduced that this unmanned logistics delivery vehicle developed by JD Logistics was launched on the market to solve the "last mile" problem of logistics delivery.
The vehicle relies on JD's express delivery station and has a radius of three kilometers. It will provide express delivery to residential quarters, office buildings, and communities.
It is a fully self-driving courier vehicle, which has achieved L4 level unmanned driving and has a maximum speed of 12 kilometers per hour.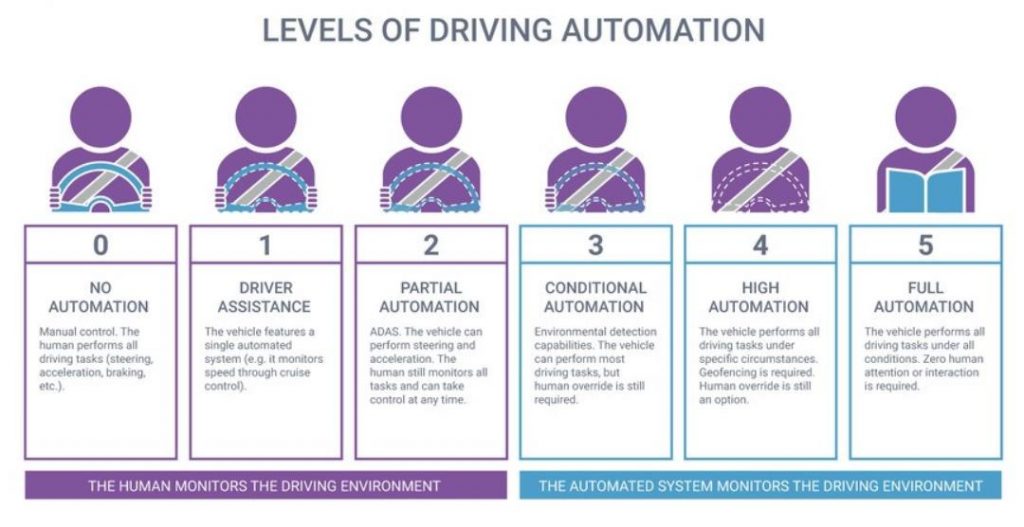 The machine can independently complete departures from delivery stations and deliveries. When it arrives at the destination, it will notify the customer through a phone call and text messages, and will automatically return to the site after the customer picks up the package.
"The road test of JD's intelligent unmanned delivery express vehicle in Qionghai is part of Qionghai's construction of a national-level car networking pilot area." said Wang Xuwen, director of the Qionghai Municipal Science, Industry and Information Bureau.
Qionghai is building a national-level car networking pilot zone and hopes that more intelligent networked vehicles, other new formats, and new technologies can be tested first in Qionghai.
Zhang Zhi, director of the Eastern Postal Administration of Hainan Province, said that the test of JD's intelligent unmanned delivery express vehicle in Qionghai is the first unmanned delivery test conducted by the express industry in Hainan Province. The vehicle will provide convenient services for the construction of Qionghai's smart city.
It is understood that Qionghai is the first batch of pilot cities for smart express vehicles in JD Logistics nationwide. With the construction and upgrading of intelligent road networks and vehicle-to-road coordinated information facilities, JD Logistics smart express vehicles will be able to cover more of Qionghai City.
The application of smart courier trucks can free couriers from heavy manual labor and further enhance the user's shopping experience. Customers can receive their packages accurately and conveniently.
Early this year, the Yizhuang development area located in the suburbs of Beijing also greenlighted the testing of autonomous delivery vehicles.

The area rolled out 5G technologies to prepare the infrastructure for such vehicles.
Earlier this year, JD along with Meituan and Neolix recently became the first three enterprises in China to obtain the road test licenses for autonomous delivery vehicles.

The first qualifications were issued at the 8th International Congress of Intelligent and Connected Vehicles Technology (CICV) held in Beijing on May 25, 2021.
JD launched its first autonomous delivery vehicle back in September 2016. In 2019 after years of research and iterations it became the world's first company to apply level-4 autonomous driving technology on public roads without human interaction.
Rising labor costs and the need to reduce social logistics costs.
"According to the State Post Bureau, in the past decade, China's express logistics industry has experienced rapid growth, with parcel volume surging from 2.3 billion units in 2010 to 83.4 billion units in 2020. In the same period, the working-age labor force dropped from nearly 940 million to 890 million" – JD
JD isn't the only delivery service to take advantage of unmanned vehicles. US robotics company Nuro has also developed an unmanned delivery machine to be used in a number of applications.
Currently, they are being tested by FedEx to deliver packages and fast-food giant Dominos to deliver pizzas.
Customers can place a pizza delivery and they will be sent an access pin to collect their pizza curbside.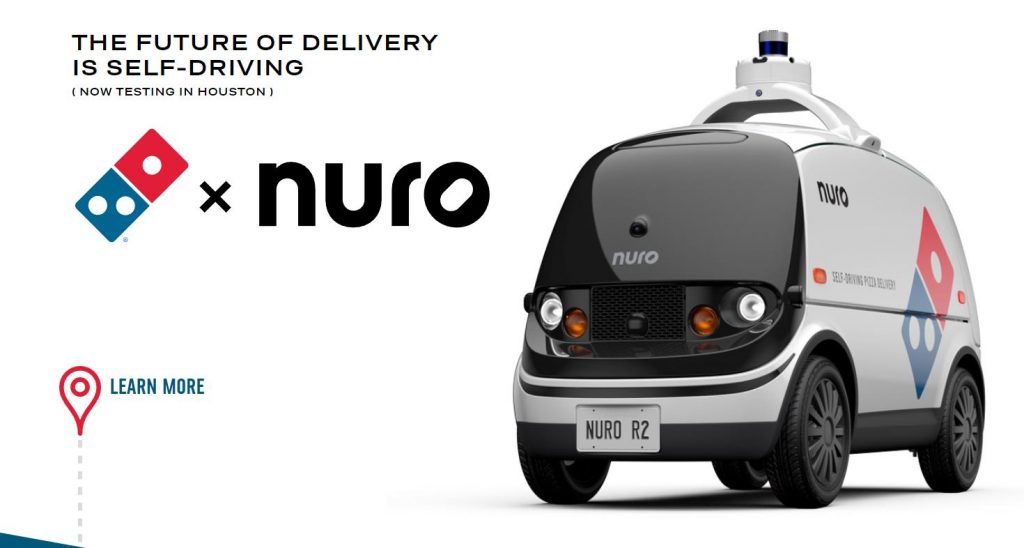 Related article: Sanya has opened the first base on Hainan Island for tourist photography from an unmanned aerial vehicle