What is floorball?
Floorball is a type of indoor hockey that doesn't require any bulky protection equipment, the only equipment a player needs is a stick and a ball
Where did Floorball originate?
While the first modern floorball game took place in Gothenburg, Sweden in 1968, Canada and the USA both played a very similar version as far back as the 1950's.
In Canada is was simply called "ball hockey," while in America it was called "Cosom hockey," named after the stick manufacturer Cosom, or street hockey.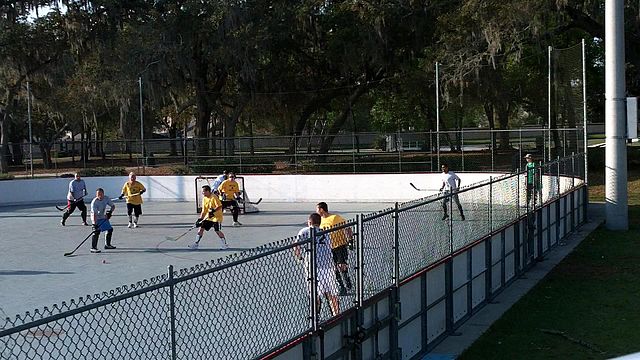 Floorball is a contact sport so players can play with their body, but it has limits. The goalkeeper is not allowed to use a stick, but he can block the the ball with his body.
Why was Floorball invented?
The sport began as something that was played for fun as a pastime in schools. After a decade or so, floorball began showing up in Nordic countries where it soon became a developed sport. Formal rules were soon established, and clubs began to form.
What is the difference between floorball and hockey?
The main difference between Floorball and Hockey is that the Floorball is a ballgame-team sport and Hockey is a family of team sports. Floorball is a type of floor hockey with five players and a goalkeeper in each team.
What is the most prestigious International Floorball Tournament?
The Champions Cup
The Champions Cup is floorball tournament organized by the International Floorball Federation for the best clubs from the top four countries according to IFF World Ranking.
What does Floorball have to do with Hainan?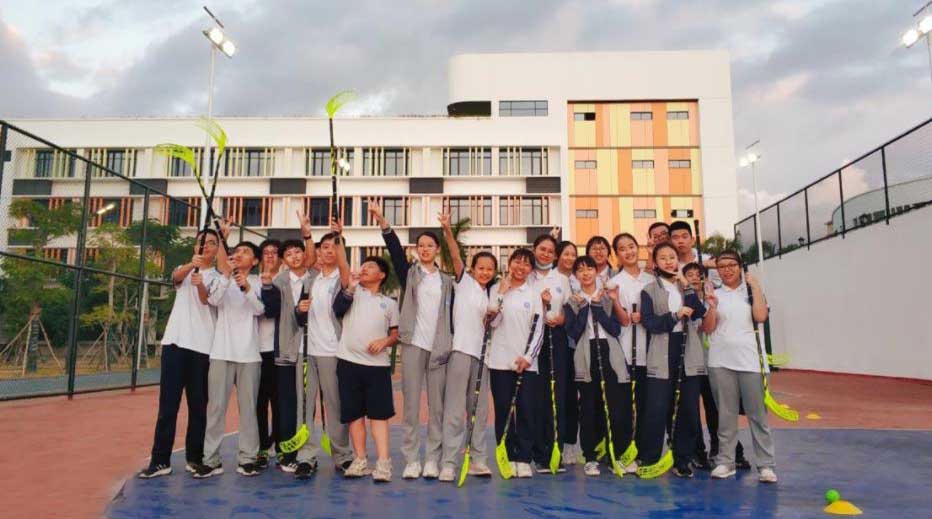 Floorball has taken new development steps in China by being included in the sports programme of Sanya Foreign Language School.
The project first started in July 2020 when the China Floorball Union (CFU) and Asia Oceania Floorball Confederation (AOFC) representatives, were invited to SYFLS.
The first meeting prepared the ground for the further floorball cooperation.
In August, the CFU appointed lecturers to provide floorball training for teachers of SYFLS and developed floorball courses for the school. With the support of CFU, SYFLS has now successfully launched floorball as a sport programme of the school.
Through the efforts and influence of SYFLS, schools in Hainan are gradually starting to include floorball into their school systems. Combined with Hainan's unique geographical advantages and policy conditions, floorball can be further developed and strengthened through future international exchange. With the joint support and efforts of many parties, we see a bright future for Hainan floorball

CFU Vice President Mr. Yuan
SYFLS is a six-year public school jointly built by Shanghai International Studies University (SISU) and The People's Government of Sanya City.
Related article: Cycling in Hainan – Routes, rentals and where to stay
Tropicalhainan.com launched it's official mini programme and WeChat account, scan the Qr code to keep up to date with news, sports, entertainment, travel, opinion and more.