What to do if your health code has turned yellow
According to analysis of big data on epidemic prevention and control in Haikou City, for citizens that have recently been in key areas of prevention and control, their health QR code may change to a "yellow code", they may also receive a health code transcoding SMS notification.
If your health QR code has changed to yellow, you must go to the nearest temporary sampling point or medical institution for nucleic acid testing as soon as possible (within 72 hours after receiving the information).
Avoid crowding at the test points and if the test result is negative the QR code will then be converted back to green.
If you do have a yellow code you do not need to be isolated but necessary measures have been put in place to restrict the movement of yellow code personnel and collective activities such as dinner parties and conference participation are suspended.
Yellow coded personnel are not allowed to enter hotels, shopping malls, supermarkets, stations, airports, cinemas, KTVs, bars and other public places, as well as schools, various prisons, nursing homes and welfare homes and other special places.
Because the nucleic acid test result entry, health code update and other workflows generally take 1 day, please wait patiently for the yellow code to be converted back to green.
If the green code is not converted after one day, please contact the relevant epidemic prevention and control headquarters.
Xiuying District Command: 68663106
Longhua District Command: 68954321
Qiongshan District Headquarters: 65915055
Meilan District Command: 65332354
Hospitals recieving yellow code testing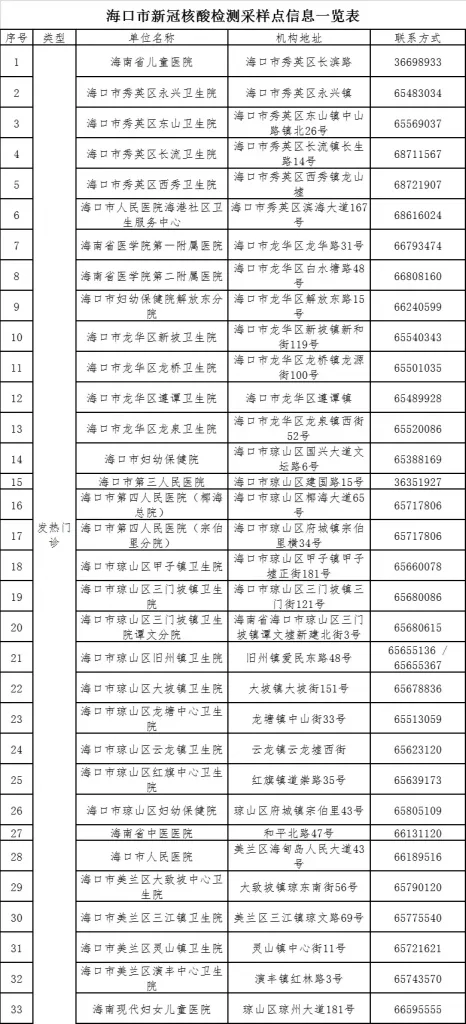 Related article: Announcement from the Education Department of Haikou City