Will the RCEP and Hainan's zero tariff policy attract more international investment?
Just after midnight December 1st, the first batch of zero-tariff goods with a tariff exemption of 3.81 million yuan ($580,000) was imported into Hainan.
Download the zero tariff list here
The goods were meteorological radar transceivers declared by Hainan Airlines, meaning that the first zero-tariff list had officially taken effect in the Hainan Free Trade port.
The zero-tariff policy comes within a month of China signing the Regional Comprehensive Economic Partnership (RCEP) – the world's biggest free trade bloc- with 10 ASEAN countries including Japan, South Korea, Australia and New Zealand.
According to Zhang Huawei, deputy Director of the Hainan Free Trade Port Office, the zero tariff policy is seen as strong motivation to attract more international investment.
It aims to attract more high-end manufacturing enterprises to invest and set-up factories in Hainan, so as to build up a modern industrial chain in the free trade port.
The Hainan Free Trade Port under RCEP
While China has 20 free trade zones, what makes Hainan different is that other free trade zones are only parts of a city or a province, but the whole of Hainan Island Province is designated entirely as a free trade port.
Hainan is over 40 times larger than Hong Kong, 30 times larger than Singapore, and 14 times the total area of all the other 20 free trade zones in China combined.
More space is seen as one of Hainan's advantages in developing more diversified industries such as the petrochemical and service industries, digital economy and high-tech sectors.
A vital artery for trade:
As a vital artery of trade for many of the world's largest economies it is frequently reported that $5.3 trillion worth of goods transits through the South China Sea annually.
Although this figure, it has been argued, is an overestimate, there's no doubt that for many of the world's largest economies, the South China Sea is an essential maritime crossroads for trade.

Over 64 percent of China's maritime trade transited the waterway in 2016, while nearly 42 percent of Japan's maritime trade passed through the South China Sea in the same year.
With just over 14 percent of its maritime trade passing through the region, the U.S. is less reliant on the South China Sea.
The zero-tariff list includes 169 items, ranging from coconuts, coal, chemicals, to components for aircraft and ships and is seen as another step in Hainan's trade liberalization six just months after China unveiled the development plan for the Free Trade port.
It's not a bonded policy, but a direct zero-tariff policy
"It's not a bonded policy, but a direct zero-tariff policy. It's an exclusive policy in China at the moment," Zhang Huawei, Deputy Director of Hainan Free Trade Port Office told CGTN. "Compared to the former, the latter is simpler. And it's implemented not only within the customs regulation areas, but on the entire Hainan province, all companies are adapted to this policy."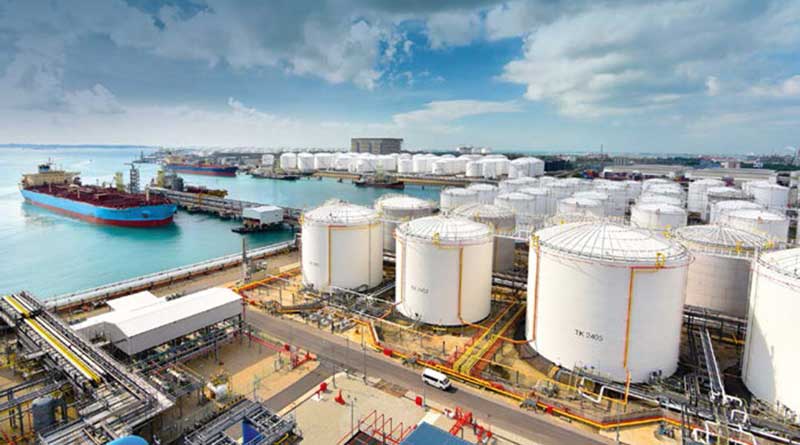 Xingguang Chemical is a company located in Yangpu, a pilot area in the Free Trade Port.
Xingguang Chemical imports chemical materials and exports its products to Asian countries including Vietnam and Cambodia.
According to Kang Yunfu, Deputy General Manager, of Hainan Xingguan Chemical, "This list includes some of the raw materials we import and the products we export, so we estimate this policy will save us about 80 million Yuan a year."
"We estimate our profit will reach 100 million yuan to 150 million per year"
Zhang Huawei, Deputy Director of Hainan Free Trade Port Office stated that "we are working on becoming a transportation hub for the RCEP."
Related article: Haikou introduces new measures to accelerate the development of high-tech industries
Tropicalhainan.com launched it's official mini programme and WeChat account, scan the Qr code to keep up to date with news, sports, entertainment, travel, opinion and more.