22 courses, 396 holes, and over 12 world-class designers; discover Mission Hills China
Travel around 22 courses, swing your way through 396 holes, and experience over 12 world-class designers at Mission Hills China. Discover the unforgettable courses that make up the world's largest golf resort.
This Mission Hills China feature reveals the beautiful courses that complete this Guinness World Record facility. The resort is located between three neighboring cities, Haikou, Shenzhen, and Dongguan. Each course displaying the works of internationally renowned designers and treasuring the most memorable moments in golf history.

With Brian Curley having designed all 10 courses at Mission Hills Haikou, other design legends include Jack Nicklaus, Greg Norman, Sir Nick Faldo and many more. Join golfscape on the journey through China's greatest golf facility.
Let's begin with Mission Hills Haikou
Blackstone Course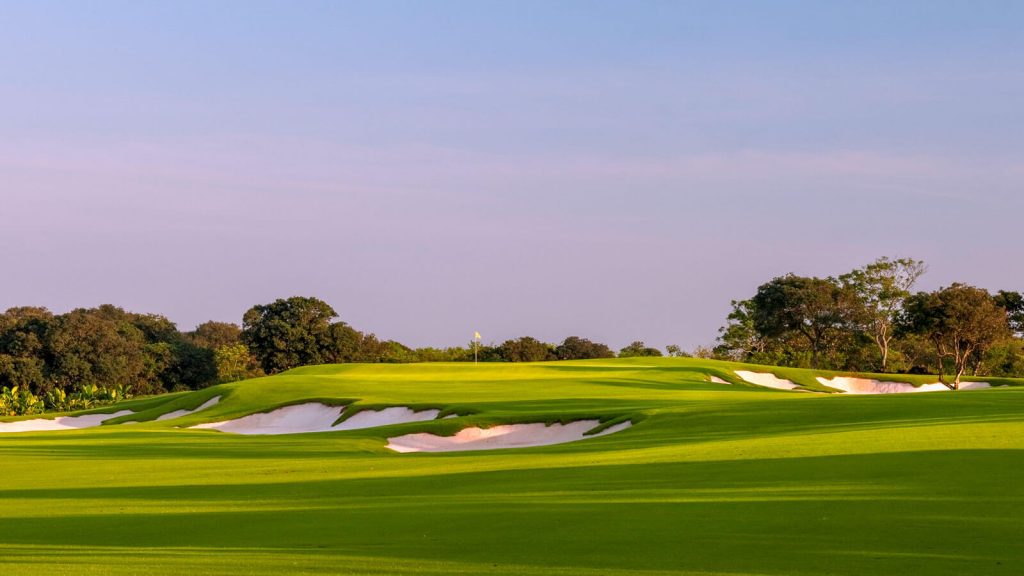 Blackstone is the crowning glory of Mission Hills. The dynamic 18 hole landscape is full of beautifully aged trees, rich jungle foliage, and stretching lakes. Notably, the natural, free-flowing terrain is caused by its unique lava rock base, creating irregular bunker edges and challenging play. This course is the perfect recipe for a true pro-worthy destination.
Double Pin Course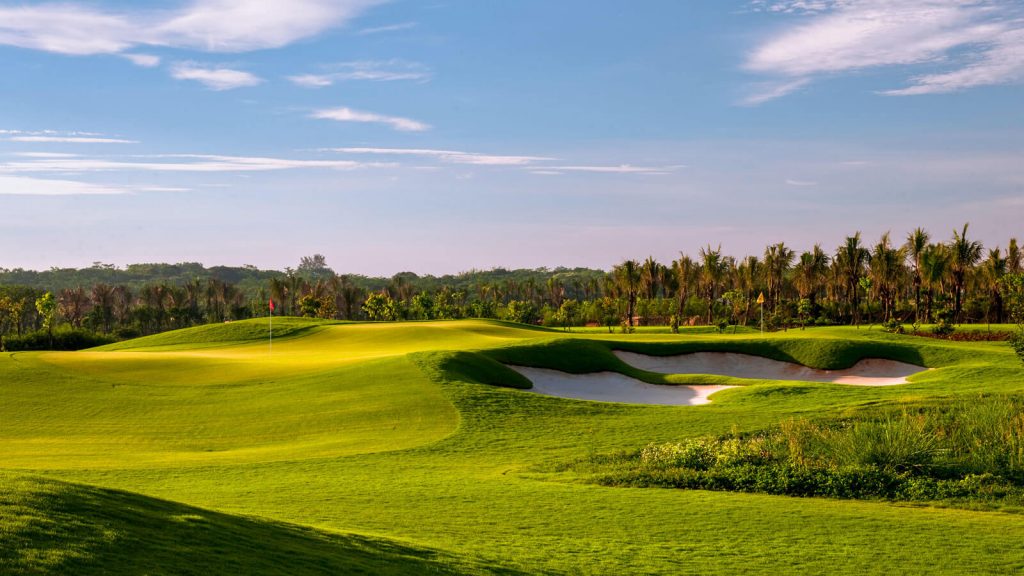 The Double Pin's name comes from the two pin feature that golfers can find at each green. In fact, the individuality of this cleverly designed par-3 course deserves high praise. The two greens offer varying levels of play to cater to all abilities. Additionally, the lush landscape and gratifying ambiance compliment any player's practice.
Lava Fields Course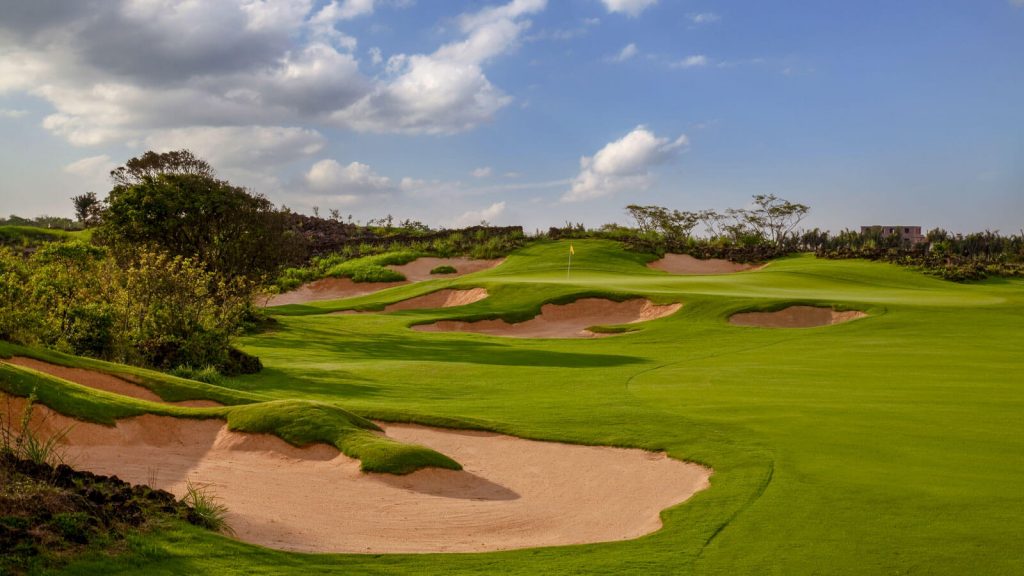 Distinctive black lava rock dominates the look of this course like no other in the world. Lava Fields is an appealing 18 hole course that offers staggering lines and dramatic bunker grooves to enhance practice. This layout offers much more dispersed tree cover than other courses. Consequently, players can enjoy a panoramic view of Mission Hills' breathtaking surroundings.
Meadow Links Course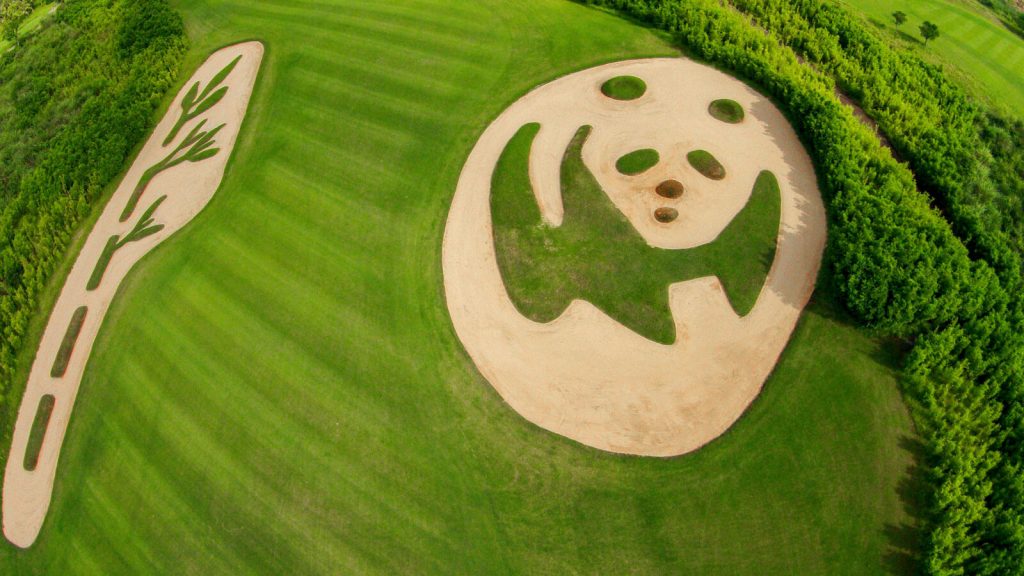 Course architect legend Schmit-Curley Design fused together vintage and geometric bunkering to furnish Meadow Links' individual yet traditional style. Inspired by the courses of the US Open, this 18 hole design features famous church pew bunkers and larger majestic greens. With this in mind, the layout makes for difficult, but gratifying angles of approach.
Stepping Stone Course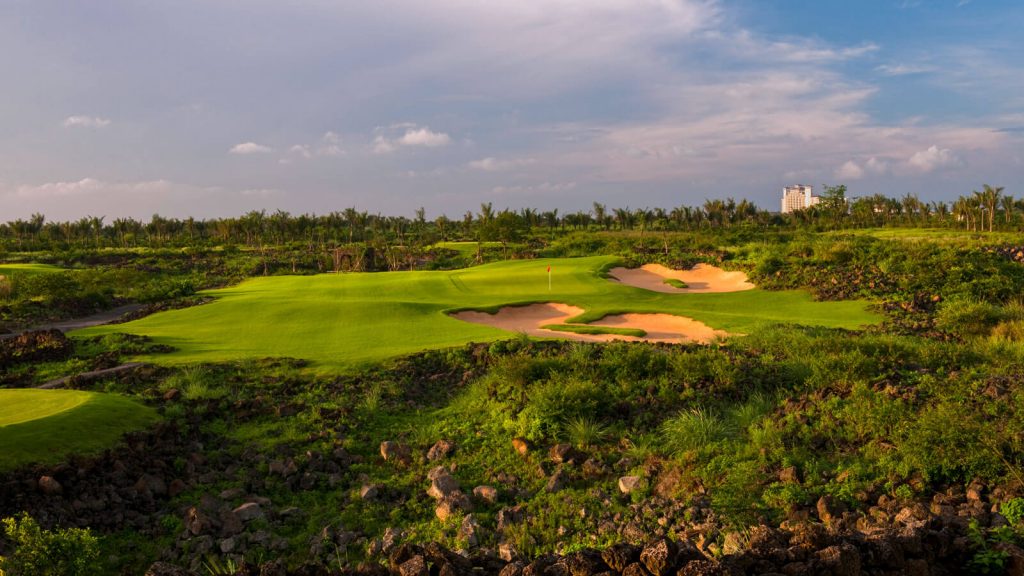 This serene par-3 course is generously surrounded by the spectacular black lava rock found at Mission Hills Resort. The Stepping Stone is a true pitch and putt style course. Furthermore, the design boasts impressive rugged bunker lines complete with lush topiary and wide sandy stretches.
Sandbelt Trails Course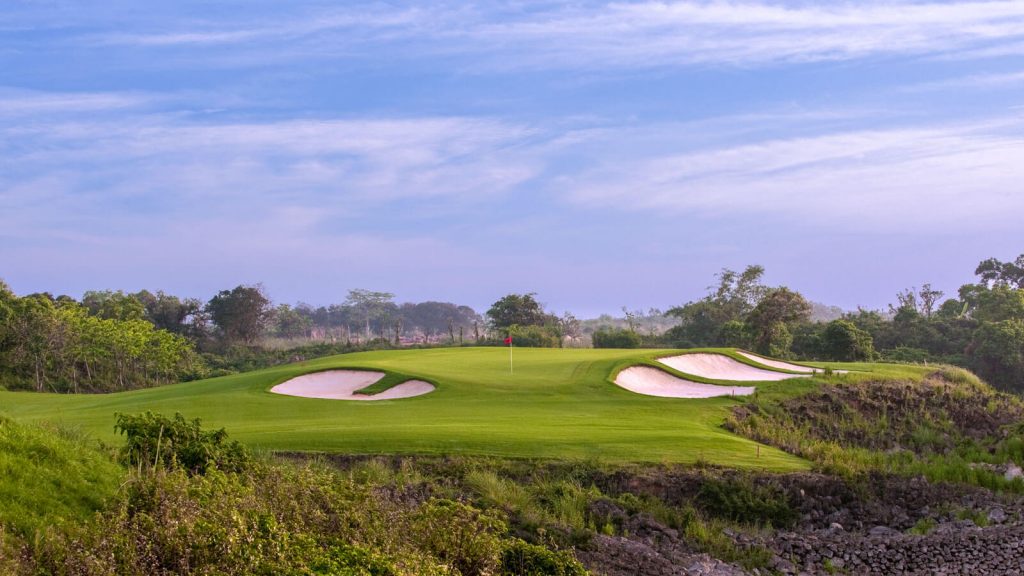 Sandbelt Trails flawlessly captures the very essence of what contributes to the most prestigious Australian style golf courses, set in an enchanting backdrop of wild native grasses. In addition to this, dynamic large bunkers can be found blending seamlessly into the surrounding natural foliage, giving the course an earthy feel.
Shadow Dunes Course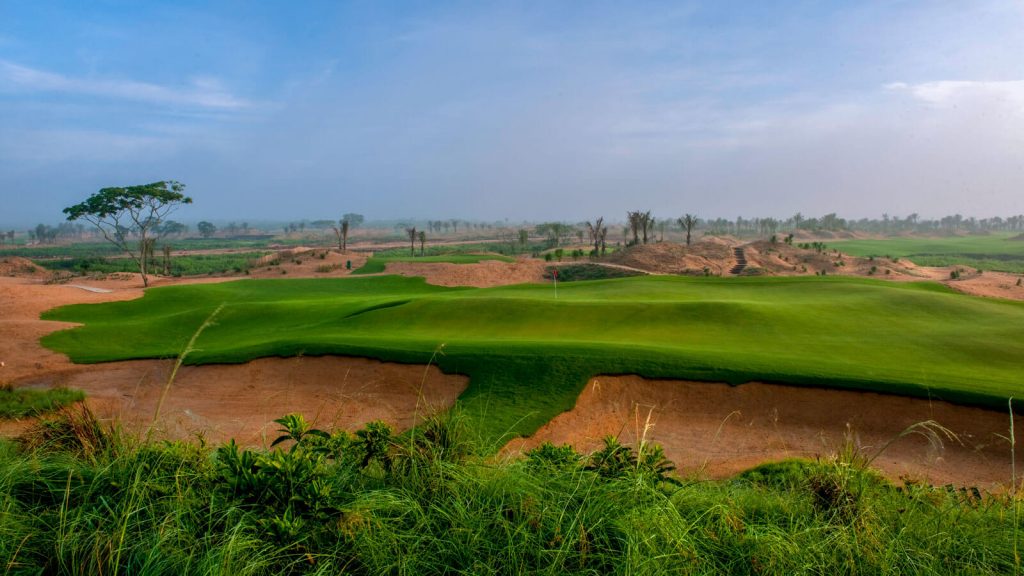 With an almost desert-like feel, Shadow Dunes Course is full of wild lush vegetation, native to the beautiful beaches of Hainan Island. In fact, the course lies in some of the largest greens at Mission Hills Haikou! Not only do the magnificent sand dunes cut through the landscape, but also dramatically fall and rise above the fairway level.
Stone Quarry Course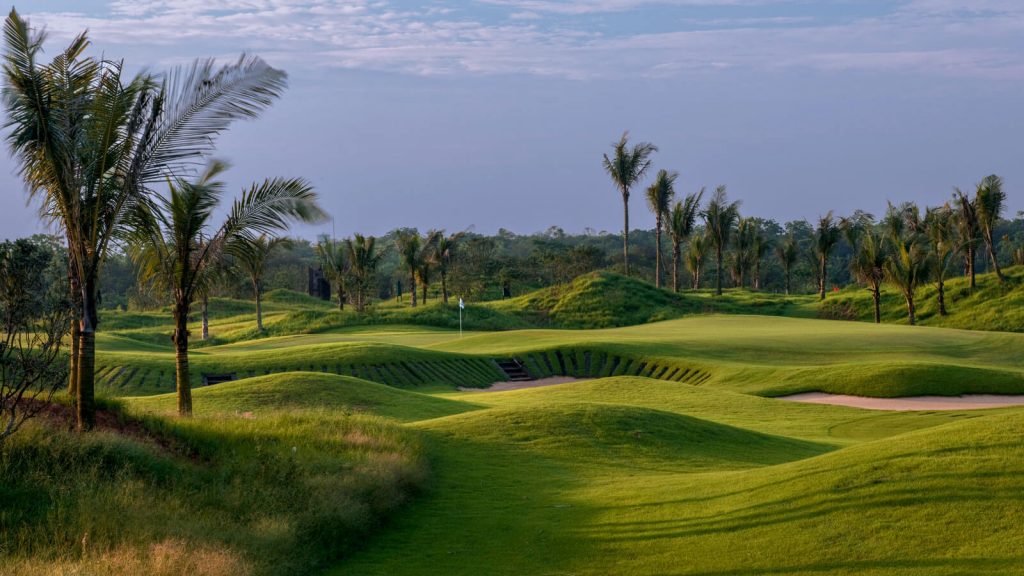 Inspired by the unique mind of master golf course designer Pete Dye, this 18 hole course is an exhilarating, wild-ride adventure. Stone Quarry is set on an interesting rock quarry and railroad theme – incorporating coal cars, railroad tracks, and abandoned mining equipment! Overall, Dye's distinctive style demands accuracy and skill over brute strength.
The Preserve Course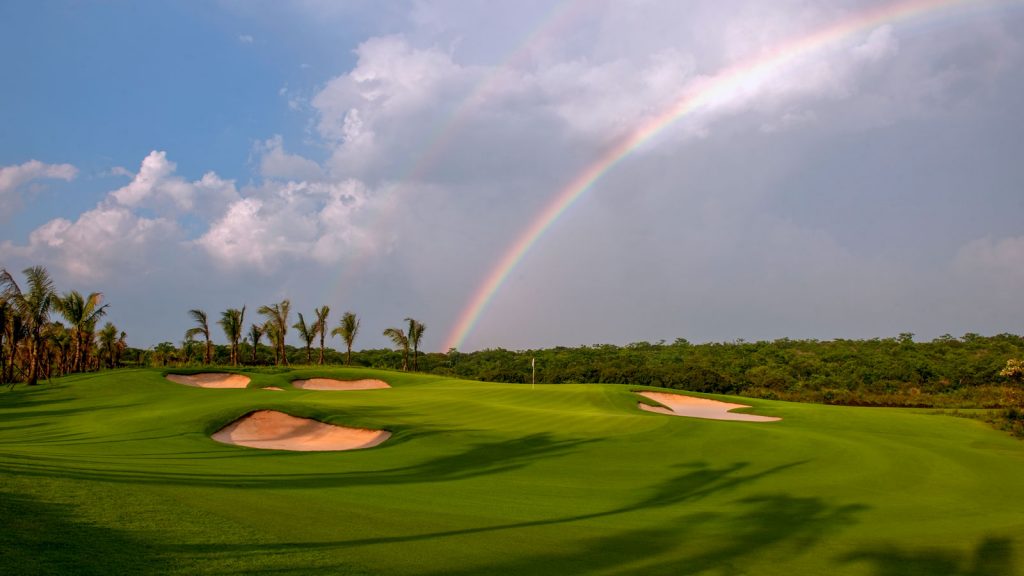 This charming, player-friendly course focuses on exquisite landscaping design. Not to mention the sculpted bunkering and the beautiful flowering shrubs that line the sweeping fairways, which all adds to The Preserve's appeal. Tall, majestic palm trees pierce the skyline and lay swaying patterns of shade on this 18 hole, modern, and arboretum style course.
The Vintage Course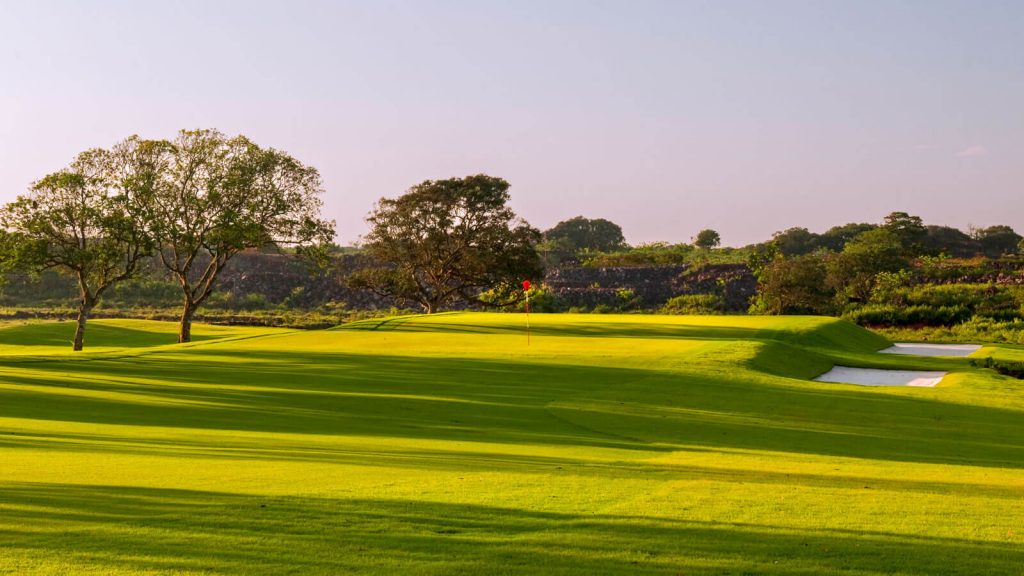 An elegant fusion of striking geometric shapes and a flowing natural landscape attribute to The Vintage Course's quirky yet traditional feel. Inspired by the 'Golden Age' of golf courses, this vintage-style course is a satisfying refreshment from the many modern layouts that are prevalent in golf today.
Discover the courses at Mission Hills, Dongguan

Leadbetter Course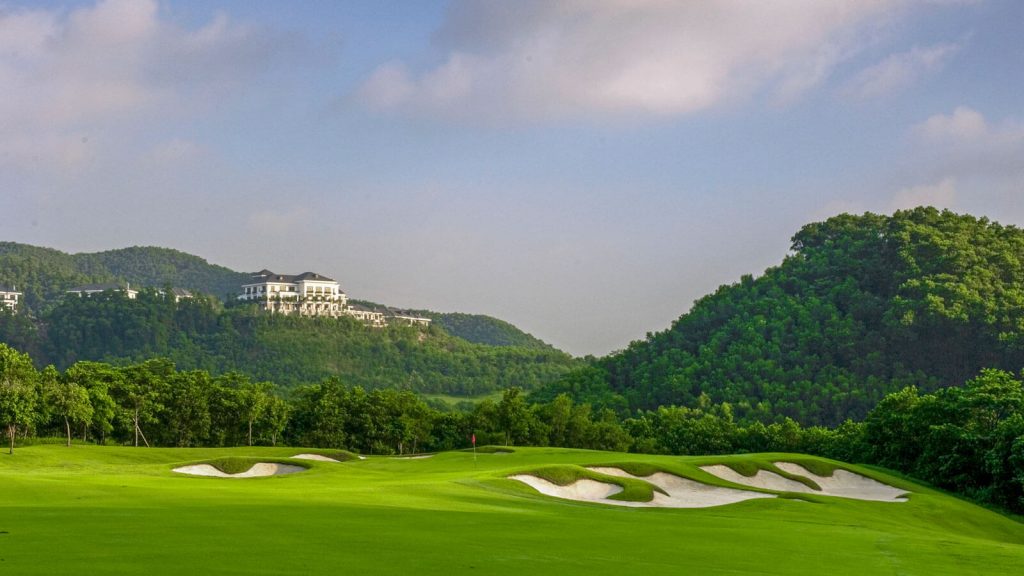 Designed by one of the world's leading golf instructors, David Leadbetter established the Leadbetter Course with one thing in mind: a challenge. Committed to his profession, the layout allows golfers to develop their skills without being intimidated. With that said, prepare to use every club in your bag at one point in your round!
Norman Course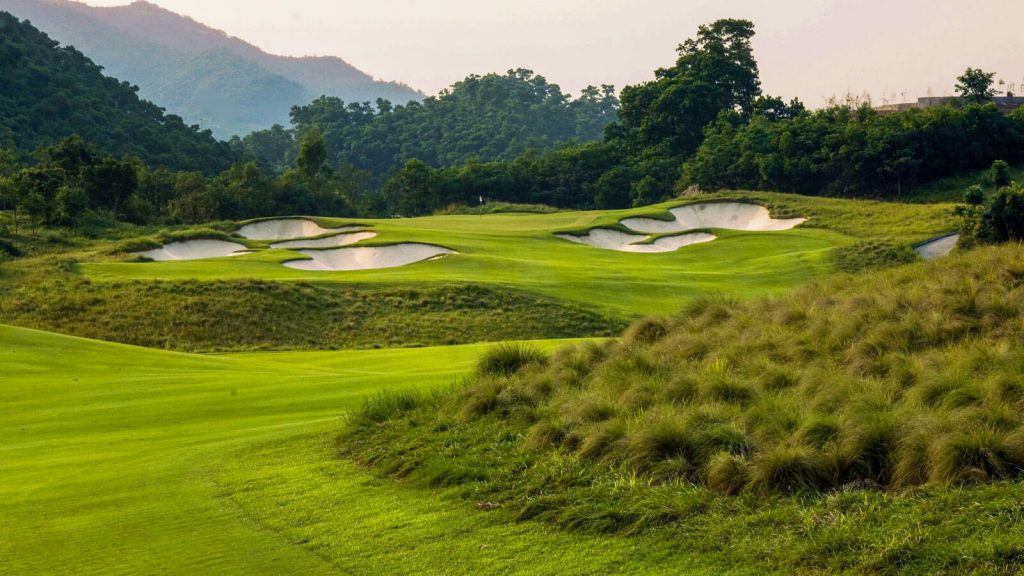 Narrow fairways, native grasses, and lush valleys fill the world-renown Norman Course. In line with Greg Norman's design reputation, the par-72 course is one of the most demanding golf courses in Asia.
Olazabal Course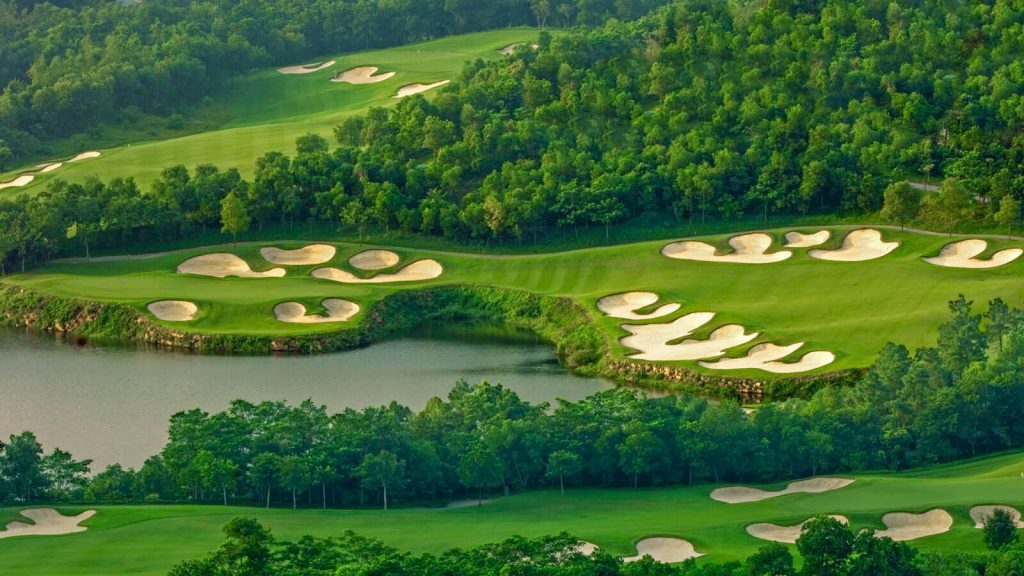 Home to various contoured greens and concave fairways, the Olazabal Course at Mission Hills Dongguan is not only a test of the game but a feast for the eyes. Adding to that, the course is a common host for the World Cup of Golf, also known as the 'Olympics of Golf'.
Rose-Poulter Course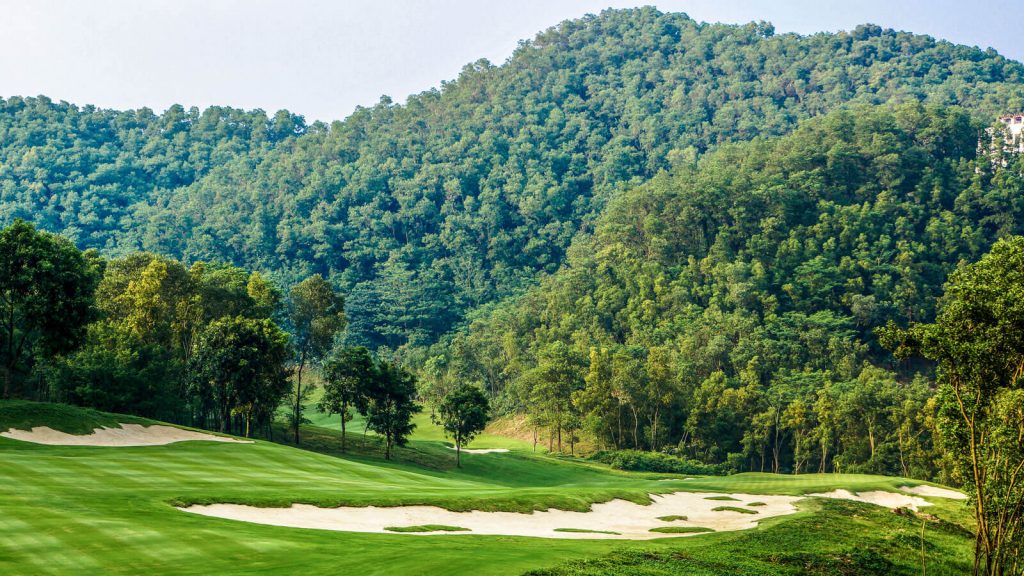 Set within an enchanting valley of jungle flora and majestic trees, the Rose-Poulter course evokes a natural feel to all players. The course is a stimulating risk/reward environment. Alternatively, there are many opportunities to take chances along the way.
Annika Course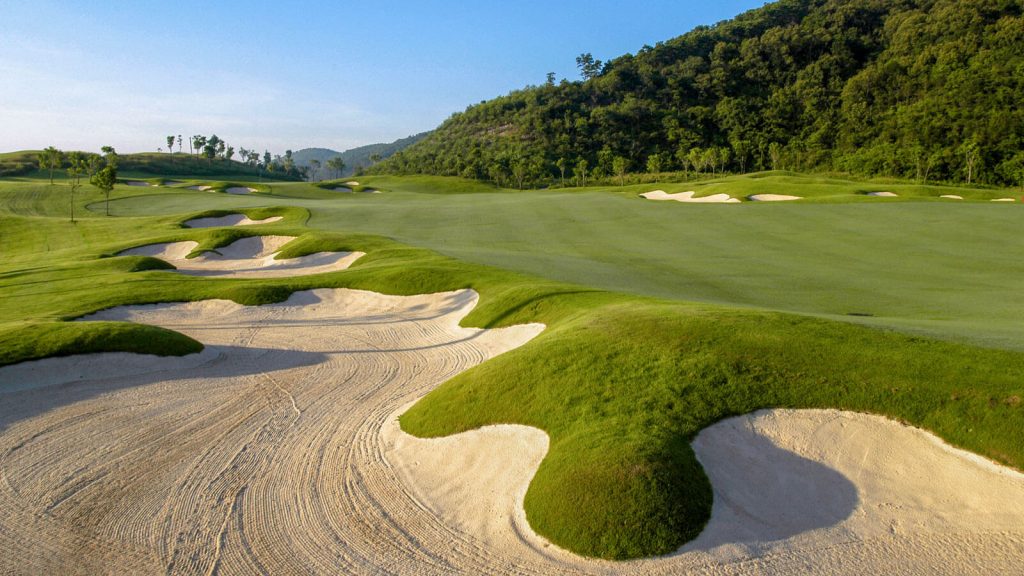 The Annika Course radiates a botanical atmosphere, where golfers can enjoy the aesthetically appealing landscape. Different from the rest, the Annika Course is unique, as the dramatic elevations change throughout the course. Furthermore, golfers can enjoy views of the mountains, rising more than 300 meters above the course!
Finally, it's time to discover golf in Shenzhen

World Cup Course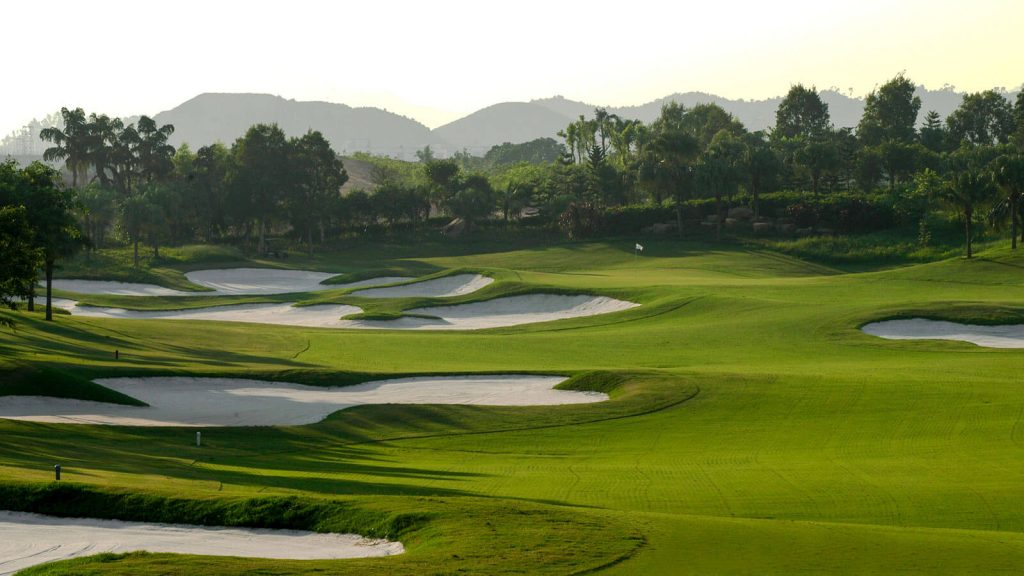 Stand where legends have once stood and test your swing at the critically acclaimed, multiple award-winning World Cup Course. Tiger Woods and Greg Norman have walked this monumental course, which itself is the brainchild of 18-time major champion Jack Nicklaus. Set on a stunning rolling landscape, there's no questioning why this course is one of Asia's best golfing experiences.
Vijay Course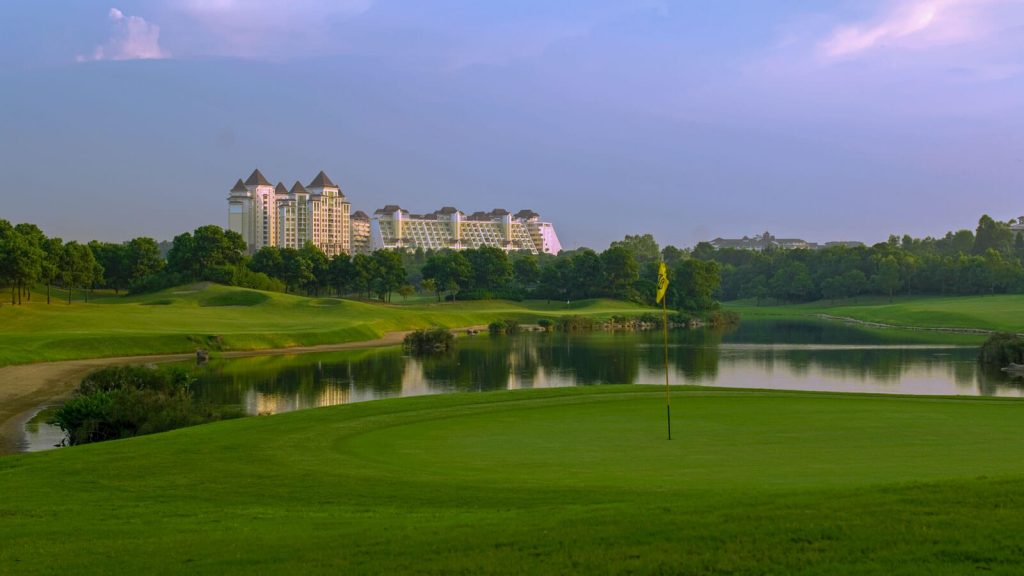 Creating with the intent to innovate, Vijay Singh draws inspiration from Pebble Beach and other world-famous designs to create the satisfying Vijay Course layout. What is more, golfers of all levels can appreciate the tranquil beach bunker on the third hole and the green complex settled onto a graceful rock wall.
Ozaki Course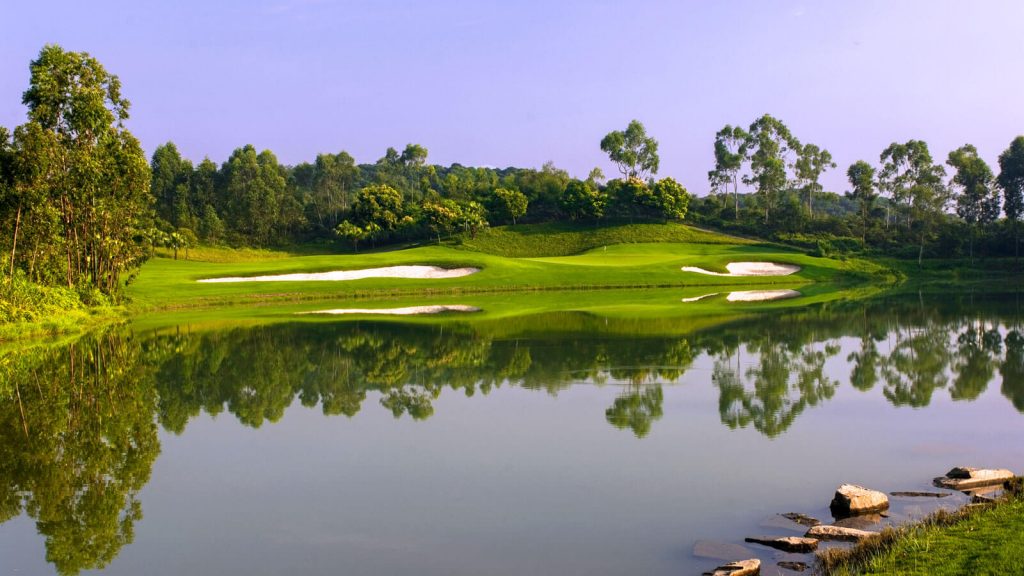 The Ozaki Course is a 7,024 yard, par-72 well thought-out design, with undulating fields of green. Besides this, the naturally rolling landscape offers elevated tees and strategic bunkering for those looking for a challenge. Additionally, golfers can find various hills of native plants and trees alongside the charming lakes, calmly dispersed around the greens.

Faldo Course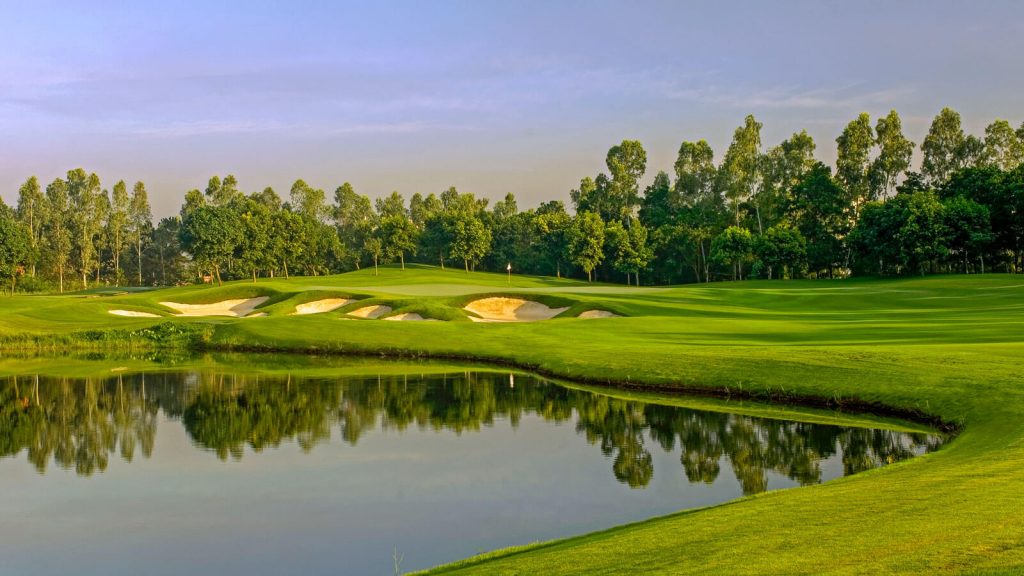 The Faldo Course is China's first stadium course, with great view sites of the golfing legends for spectators to enjoy. One of the finest golf courses in Asia, Sir Nick Faldo's vision of a fair yet demanding challenge is undeniably delivered. Not only is the course internationally recognized, but it also features the only island green in the region.
Els Course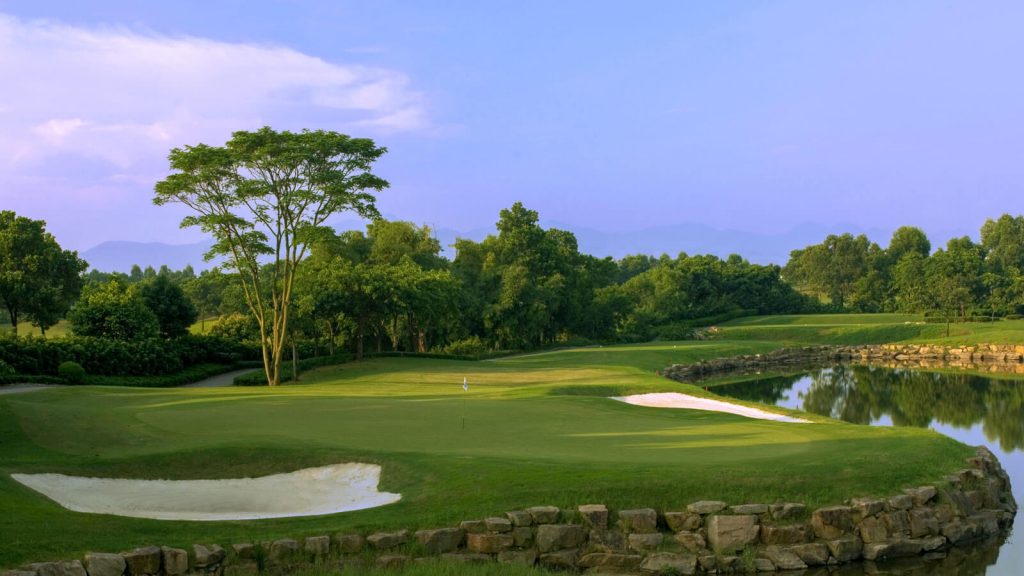 Measuring over 7,000 yards, the Els Course is unique in that no two holes are the same. With this in mind, the theme evokes a parkland style aesthetic, offering golfers a sensational, scenic background. Furthermore, the signature fourth hole lies at the highest point of the course. For this reason, golfers are blessed with a breathtaking panoramic view of Mission Hills!
Zhang Lian Wei Course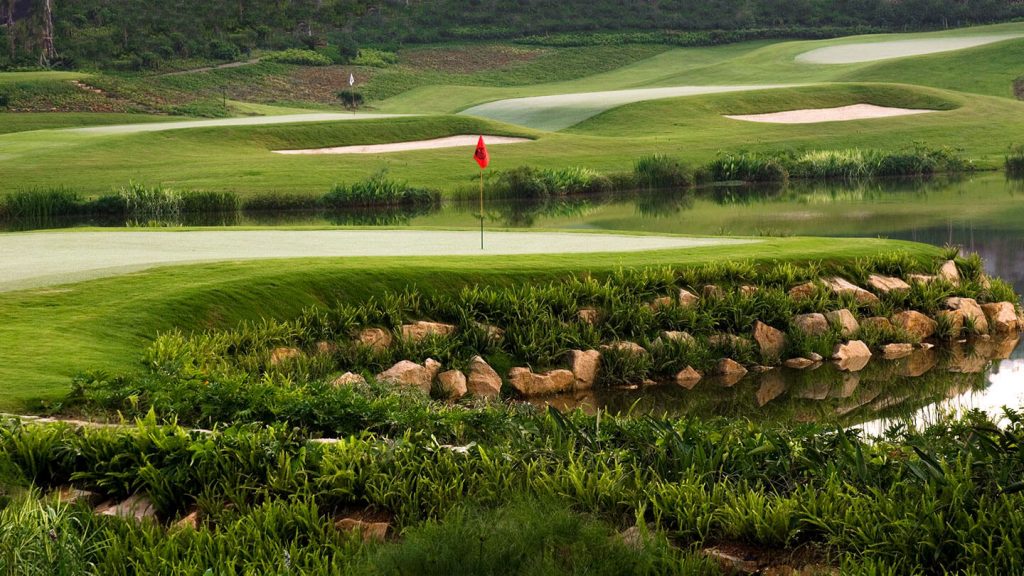 Not only is Zhang Lian Wei the first Chinese golfer to compete in the Masters, but he is also the first to design a par-3 course in China! This course offers unique placements of various design elements from venues around the world. That being the case, the innovative layout is perfect for golfing beginners.
Pete Dye Course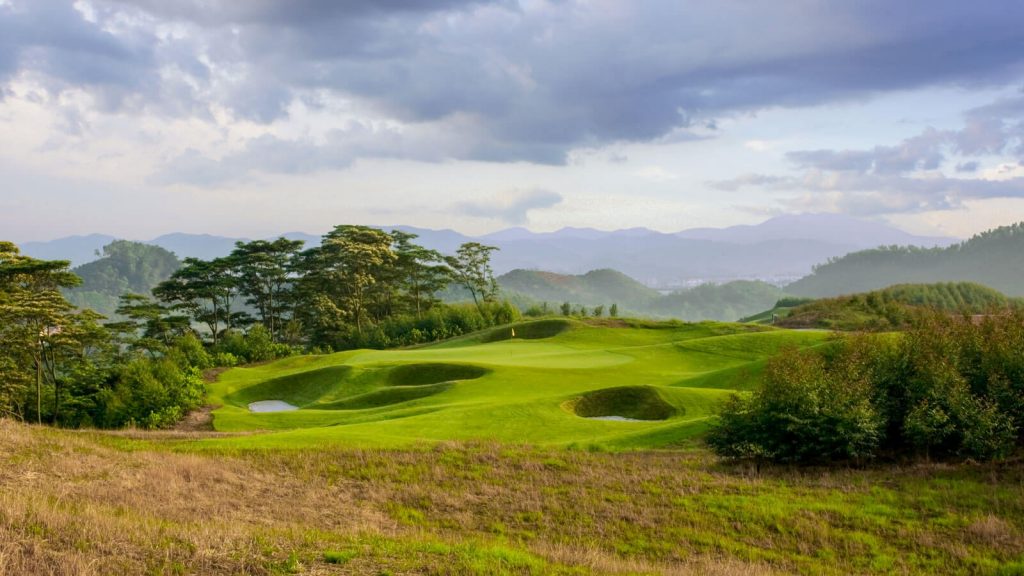 As one of the two highest rated Shenzhen layouts, alongside the Faldo Course, the Pete Dye Course ranks amongst the best golf courses in China. True to Dye's design reputation, the course features modest bunkers with heavily undulating greens. Consequently, the layout encourages golfers to take a swing with a hint of creativity.
Reprinted in association with Golfscape.com