NE China – A momentous fossil discovery, unearthed by a team led by Gang Han at Hainan Vocational University of Science and Technology in Hainan, sheds new light on an pre-historic struggle between two ancient creatures. This striking find captures a small yet audacious badger-like mammal, identified as Repenomamus robustus, seemingly engaged in a battle with a plant-eating dinosaur, defying conventional wisdom.
Unearthed in northeastern China, the fossil dates back a staggering 125 million years to the Cretaceous period. It presents an awe-inspiring scene frozen in time—a mammal mounting a significantly larger adversary, sinking its teeth into the dinosaur's ribs while clasping its lower jaw and pinning its rear leg.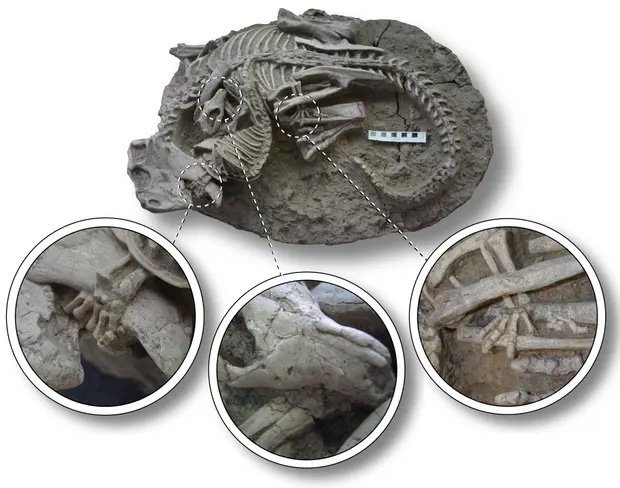 The fossil, detailed in Scientific Reports, offers a unique perspective on prehistoric animal interactions. While it was widely believed that dinosaurs reigned supreme and preyed upon smaller mammals, this exceptional discovery may show that the roles were sometimes reversed.
This extraordinary find was discovered in Liaoning Province, often referred to as the "Chinese Pompeii" due to its wealth of animal fossils buried by volcanic eruptions.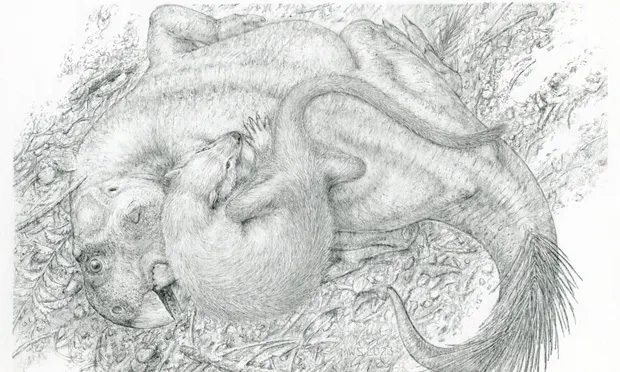 The fossil, dating back to the Cretaceous period, immortalised the moment when a violent volcanic mudflow enveloped the two creatures, preserving their struggle for eternity. Such intricate animal interactions, captured in the fossil record, are exceedingly rare.
Xiao-chun Wu, a paleontologist from the Canadian Museum of Nature and a co-author of the study, underscored the significance of the discovery. "Although previous evidence has shown carnivorous dinosaurs preying on herbivorous ones, this marks the first instance of a mammal preying on a dinosaur," Wu stated.
Examining the fossil was like a crime scene analysis. While one possibility was that the mammal scavenged a carcass, scavengers typically leave tooth marks all over the bones of the animals. According to scientists, the dinosaur's remains show no such marks.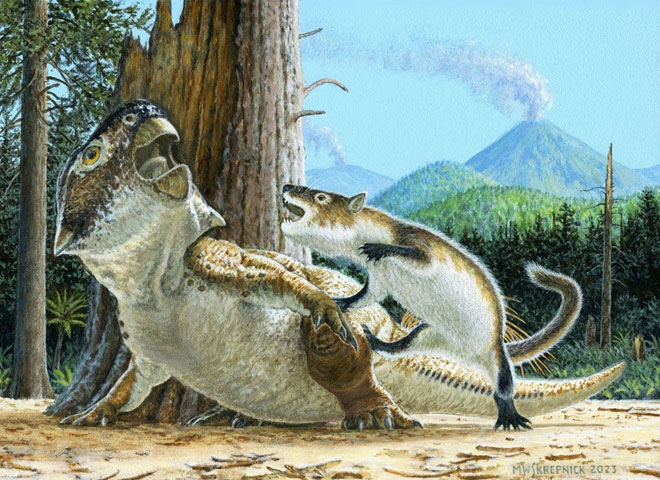 This remarkable discovery serves as a poignant reminder that not all dinosaurs during the Cretaceous era were colossal giants, and not all mammals were minuscule. While today, it is uncommon for small mammals to attack much larger animals, it is not unheard of. Wolverines, for instance, are known to occasionally take on caribou.
The Triceratops relative, measuring a mere 1.2 meters in length, may have encountered a formidable opponent half its size. At approximately 0.5 meters in length, the mammal appears to display extraordinary tenacity, gripping one of the prey's limbs while firmly biting into its chest, dislodging two ribs.
Related article: The Valeriepieris Circle: A Geographical Phenomenon that Contains Half of the World's Population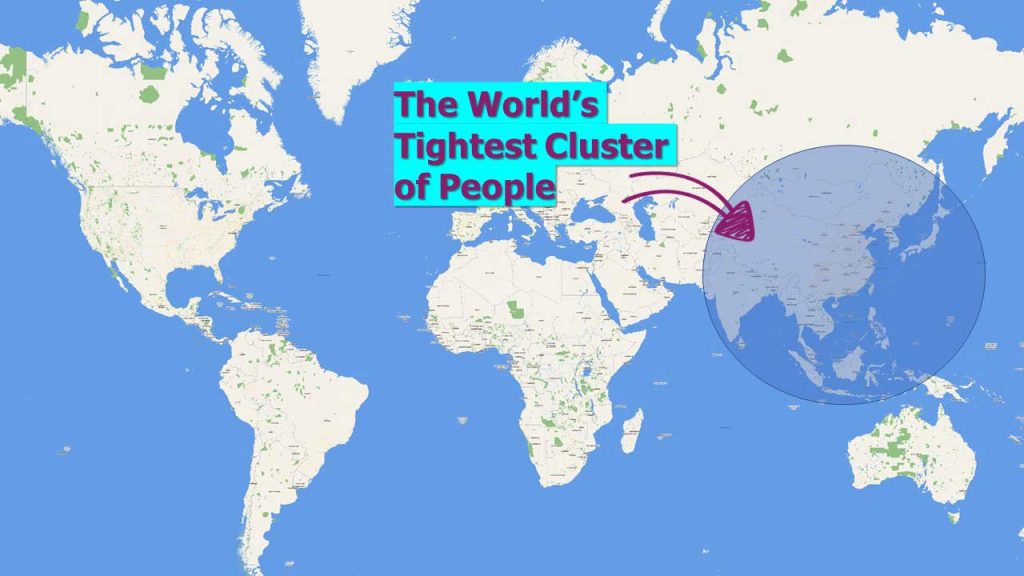 If you would like to make a comment, compliment or complaint about any aspect of living or working in Hainan Island, we'd love to hear from you. We pass all communications on to the relevant services. Please keep it polite and to the point.