China's government approved the world's first inhaled vaccine against COVID-19, the vaccine's maker, CanSino Biologics, announced on Sunday.
CanSino Biologics, said in a statement that China's medicines regulator had approved the inhaled dose for emergency use as a booster vaccine.
The vaccine, called Convidecia Air, changes the liquid form of the vaccine into an aerosol using a nebulizer. The needle-free vaccine "can effectively induce comprehensive immune protection in response to SARS-CoV-2 after just one breath," CanSino said in a statement.
The statement also said that, Ad5-nCoV for inhalation is a genetic engineered inhaled vaccine to prevent COVID-19 disease, which can not only stimulate humoral and cellular immunity, but also induce mucosal immunity to achieve triple comprehensive protection efficiently without intramuscular injection.
According to fortune.com the science appears to back CanSino's claims.
In July, Chinese scientists published a preprint study showing that people who received one booster dose of CanSino's inhaled vaccine after having two doses of the inactivated jab from Chinese maker Sinovac developed more antibodies than people who received three Sinovac shots.
Four weeks after receiving the inhaled booster, 92.5% of people had developed neutralizing antibodies for Omicron.
Globally, clinical trials are underway to test more than a dozen spray vaccines to see if they can create so-called mucosal immunity. This boosts certain antibodies in the nose and mouth, specifically, with the goal of preventing an infection from taking hold in the first place.
Related article: Cloud seeding, what is it, does it work, and should we do it?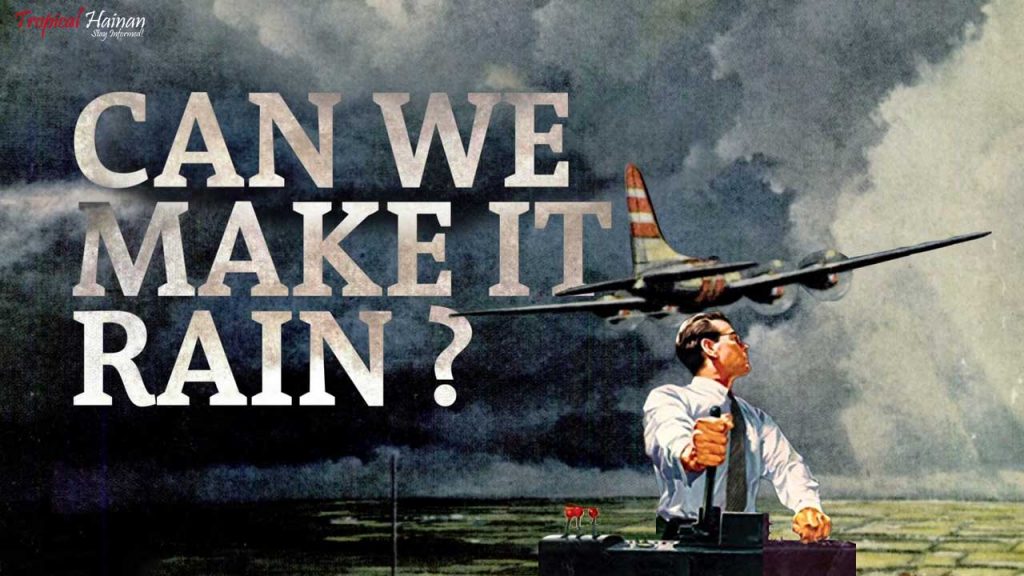 If you would like to make a comment, compliment or complaint about any aspect of living or working in Hainan Island, we'd love to hear from you. We pass all communications on to the relevant services. Please keep it polite and to the point.