As we approach the start of November, an unusual weather phenomenon is unfolding in multiple regions across China, where temperatures are swinging towards unprecedented highs. What's unusual is that as we come to the end of October, some northern regions are experiencing temperatures that resemble early summer.
Temperatures for the upcoming week, however, are poised to return to their usual patterns, ending the delay in the onset of winter.
As of October 28th, the national average temperature is the second-highest ever recorded, trailing only a record set in 2006. With just days left in October, many regions across China are still witnessing uncharacteristically warm weather. It is possible that this year might break the record for the warmest October ever, established back in 2006.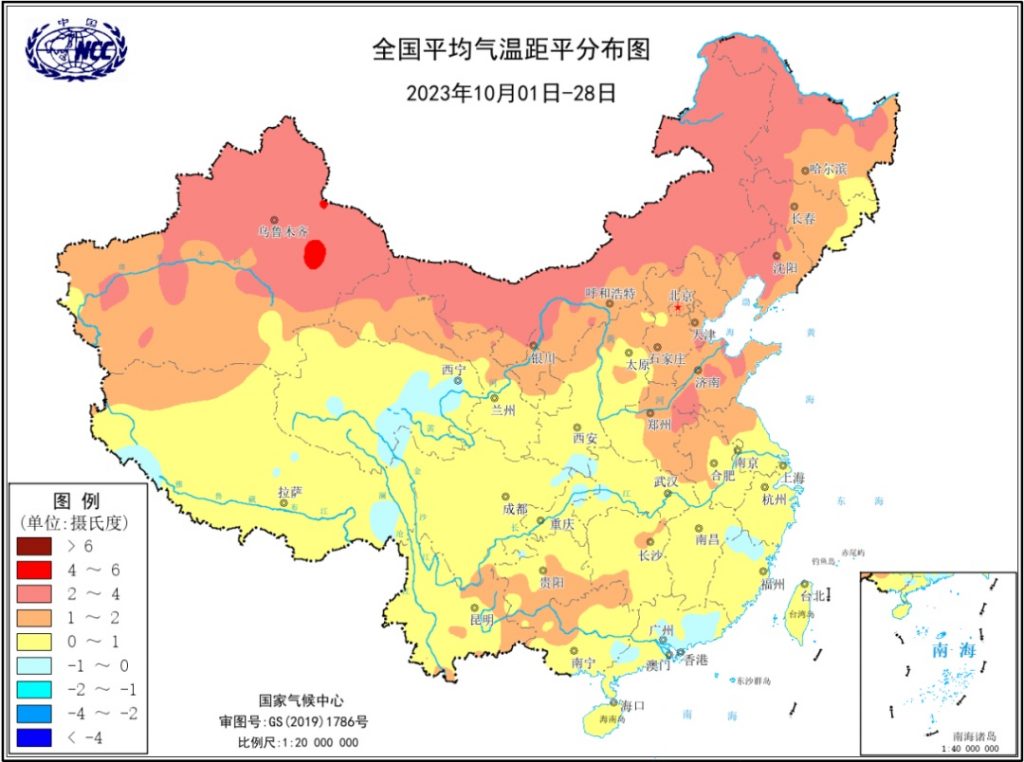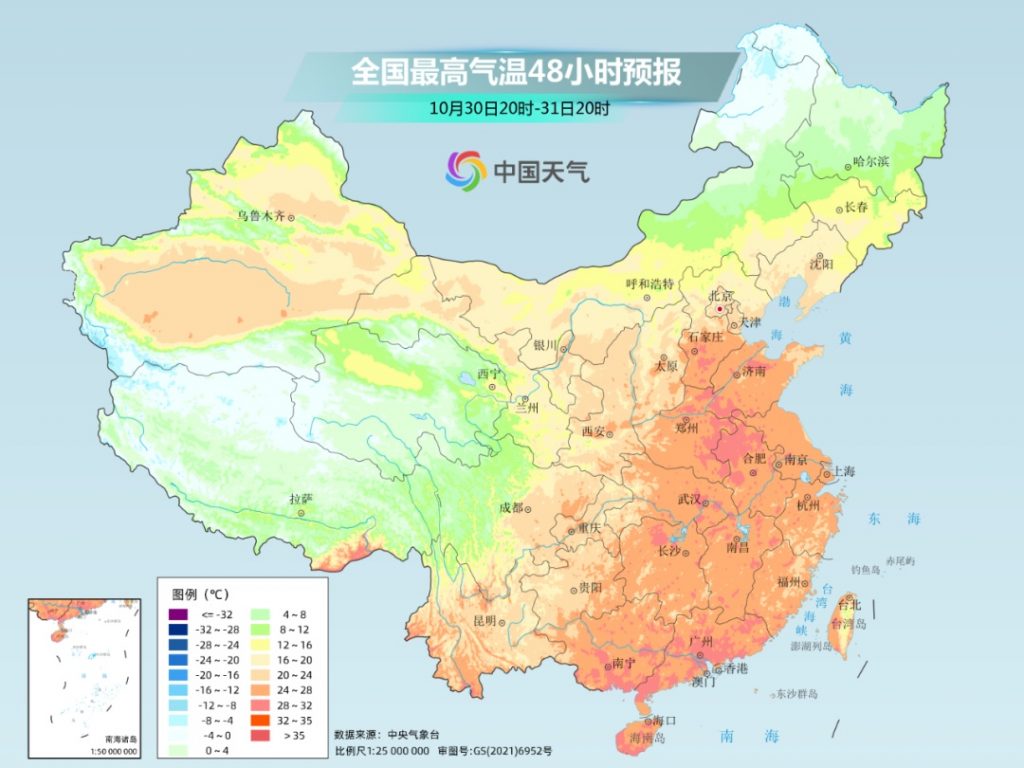 For the vast majority of the affected regions, seeing daytime high temperatures climb to 30°C in November is extremely rare, if not unprecedented. Zhengzhou may witness its first-ever 30°C temperature reading in local November observational records.
This unusual weather situation is not expected to persist for long.
According to the mid-term forecast from the China Meteorological Administration, from November 1st to 3rd, and then from the 4th to the 6th, two separate cold air masses will impact the country, affecting a wide area and bringing about a significant drop in temperatures.
For the regions north of the Yangtze River, given the previous unusually high temperatures, this cooling trend will be quite dramatic, with temperature drops of over 10°C expected, and some areas experiencing drops of around 15°C.
For parts of Xinjiang, eastern Inner Mongolia, and parts of the northeastern region, snow is on the horizon, with some areas predicted to receive moderate to heavy snowfall and may even witness heavy to blizzard conditions.
The weather is expected to change significantly across the country next week, so now may be a good time to dig out those winter clothes and give them a good airing, just in case.
Related article: Last chance to see the Wuzhishan terraced paddy fields this year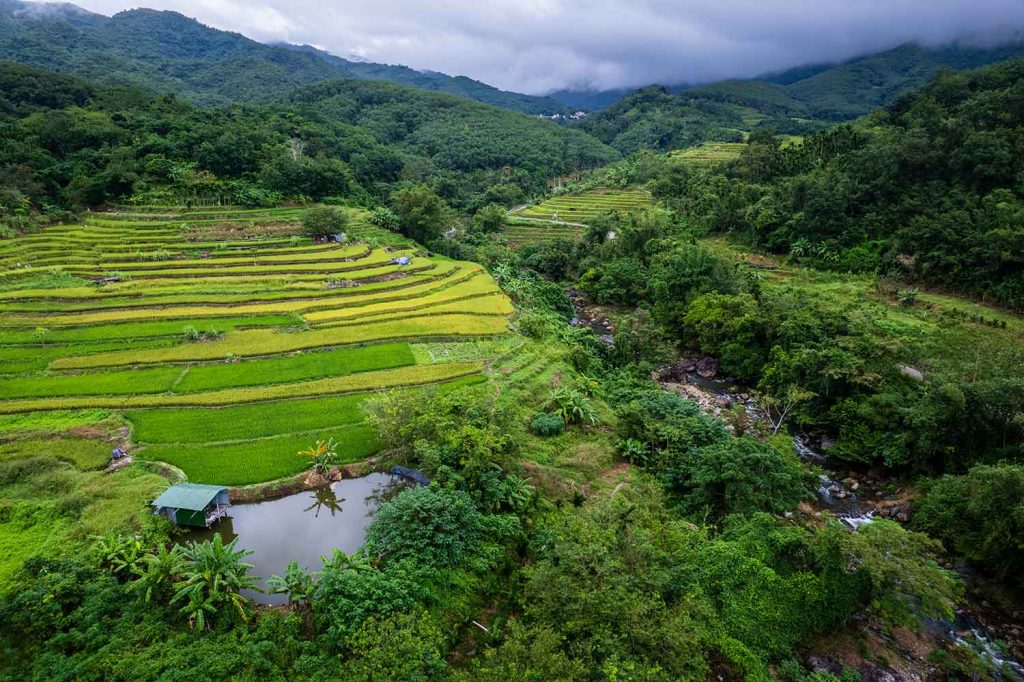 If you would like to make a comment, compliment or complaint about any aspect of living or working in Hainan Island, we'd love to hear from you. We pass all communications on to the relevant services. Please keep it polite and to the point.