Endangered Black-faced spoonbills spotted in Haikou
Two black-faced spoonbills near the Dongzhaigang national nature reserve in Haikou Aug. 12, 2020.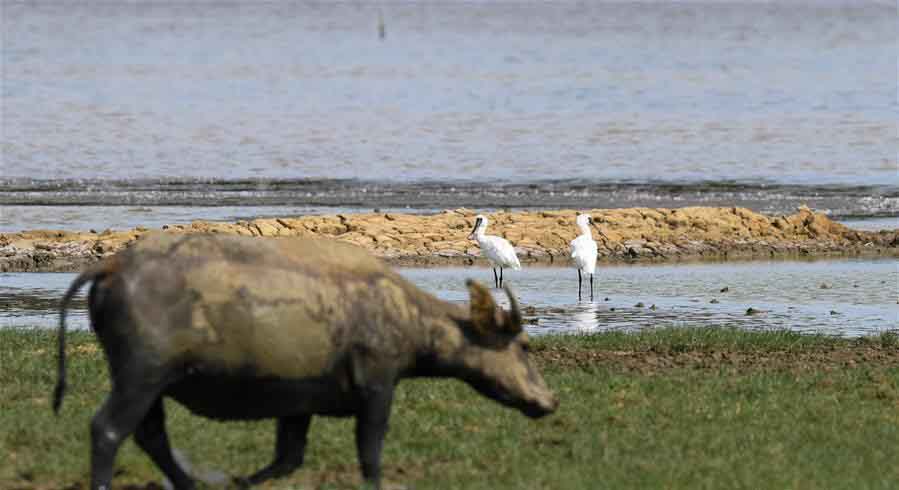 The black-faced spoonbill is one of the most endangered birds in the world, due to its limited distribution area and extremely rare population.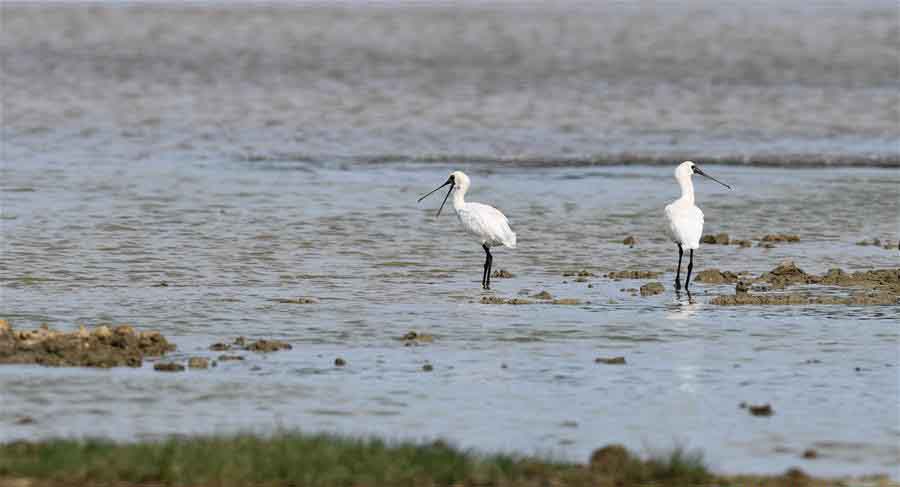 The black-faced spoonbill is a species of wading bird in the ibis and spoonbill family found in eastern Asia.
This species has the most restricted distribution of the six spoonbill species, and it is the only one regarded as endangered.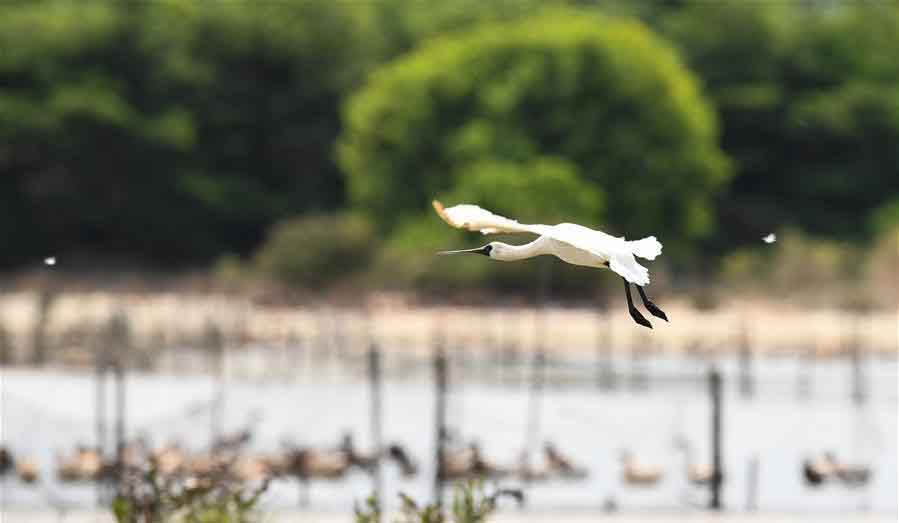 These birds use a tactile method of feeding, wading in the water and sweeping their beaks from side-to-side to detect prey. Confined to the coastal areas of eastern Asia, it was once common throughout its area of distribution.
It currently breeds only on a few small rocky islands off the west coast of North Korea, with four wintering sites at Macau, Hong Kong, Taiwan and Vietnam.
They were internationally classified as an endangered species by the IUCN in 2000. Declines in their population are predicted in the future, mainly due to deforestation, pollution, and other man-made industries.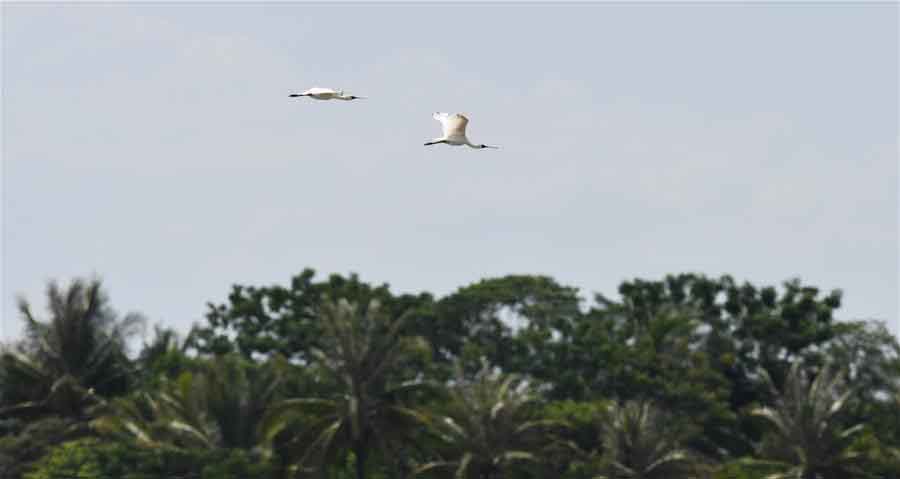 The black-faced spoonbill population in the 2012 census was recorded at 2,693 birds, with an estimation of 1,600 mature birds.
Breeding colonies occur between March and August, on small islands.
It is thought that the principal cause of the decline of this species is the destruction of its habitat, more particularly the "valorisation" of intertidal mudholes for agriculture, and more recently aquaculture and industrialization.
Photos courtesy of Xinhua/Yang Guanyu
Related article: Hainan Island to draft general plan by June to build a national tropical rain forest park
Tropicalhainan.com launched it's official mini programme and WeChat account, scan the Qr code to keep up to date with news, sports, entertainment, travel, opinion and more.